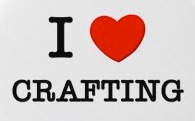 Last week, we gave you a heads up about new updates for two of the most popular "crafting" games in the App Store – one for Mojang's official release of Minecraft – Pocket Edition [$6.99/Lite] and one for its 2D counterpart of sorts Junk Jack [$2.99/Lite], which is developed by PixBits. Well, since we signed off for the weekend this past Friday, both updates have now become available.
---

Junk Jack Retro, $0.99 / Lite – [Review] – There is a stupid amount of new things in the latest update for Junk Jack, and as usual you can catch the full list in the app's description or at the PixBits blog. Essentially, the big ticket items are a ton of new mobs, several new items to craft, an in-game shop with optional IAP items, and explosives if you need to quench your thirst for blowing crap up.
There's of course a plethora of tweaks and bug fixes as well, but unfortunately a couple of new bugs have crept into this update along with them. The biggest is a day/night cycle issue which causes the sun to never go down and can possibly create some problems when trying to sleep in a bed. The hot fix is already submitted for this, but until then take caution when sleeping and I'd also go in and save your game before updating Junk Jack just to be safe.
---

Minecraft, $6.99 / Lite – [Review] – When the official mobile iOS version of Minecraft finally launched this past November, it turned out to be pretty underwhelming due to the fact that it was missing some of the major components that made the desktop version such an ridiculous sensation. Mojang sprang into action with a plan to add the missing elements in order to appease their humongous fan base, and the first major step in that direction has arrived with the latest update for Minecraft – Pocket Edition.
In addition to the original Creative mode, you can now choose Survival mode when creating a new map. Here, you get a proper day/night cycle and the introduction of creatures aka mobs inhabiting your world. For now, just sheep and zombies have been included, with additional mobs planned for future updates. Hey, it's a start! Since the actual act of crafting isn't quite ready to be added to the game just yet, there's a selection of new items available to get you by until crafting is implemented, like doors, fences, gates, shears, and more.
Minecraft – Pocket Edition is still a lacking experience compared to its desktop counterpart, but this latest update is a huge step in the right direction and has already created a much more compelling experience in the game. I'm anxious to see how this continues to evolve in the future.