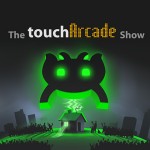 This week on The TouchArcade Show, the usual crew powers through a hostile host takeover, some New Years Eve discussion, and other offbeat topics in order to bring you the latest and greatest in iOS news, reviews, and TouchArcade business. At the top, we dig into Vlambeer's awesome Super Crate Box. Later, we dive into the wonders of Photo Swap and other awesome games. In the second half, we talk about 60beat's GamePad and address your awesome user questions!
We've set the bar for 2012, so it's only down (or up) from here. Thanks for being awesome in 2011, and feel free to join us again this year. Speaking of that, if you'd like to listen you can do so via the links just below. The cool kids all listen to us on iTunes and Zune Marketplace, though.
iTunes Link: The TouchArcade Show
Zune Marketplace: TouchArcade.com Podcasts
RSS Feed: The TouchArcade Show
Direct Link: TouchArcadeShow-033.mp3, 42MB
Here are your show notes (with a bonus retraction at the end):
GAMES
JARED'S KITTY KORNER
FRONT PAGE
Retraction: Super Crate Box's controls have been fixed in an update that hit between the time we recorded and the publishing of the podcast!