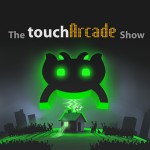 This week's episode of The TouchArcade Show is an awesome one because it sees the return of The Bearded One, Jared Nelson, after his Grand European Adventure. At the top, we talk about the sights, sounds, and tastes of Mordor, Germany, Paris and other exotic places. Somehow, we find the time to talk about games later on, but when we do, we cover a lot of bases. Topics include the next iPhone, the latest video game releases, Kindle Fire, and your e-mails.
If you'd like to give this a listen, go ahead by clicking that link just below. If you'd like to save a piece of us on your hard drive (and who wouldn't) while also getting the next 'cast the second it's uploaded you, you should really grab us on iTunes and Zune.
iTunes Link: The TouchArcade Show
Zune Marketplace: TouchArcade.com Podcasts
RSS Feed: The TouchArcade Show
Direct Link: TouchArcadeShow-019.mp3, 41MB
Here are your show notes. We'll be back this Monday with another awesome bonus episode, and of course, this coming Friday with another regularly scheduled show. Send us an e-mail while you wait, by the way: [email protected]
GAMES!
THE KITTY KORNER!
FRONT PAGE!
Eli Note: This is the European pizza bag technology I mentioned.