Depending on how closely you follow the Apple rumor mill, you likely already knew this was coming, but now it's official. Apple will be holding a media event at their Cupertino campus on October 4th at 10:00 AM Pacific time. The invitation itself is also incredibly elegant, and manages to convey everything you need to know in four iOS icons: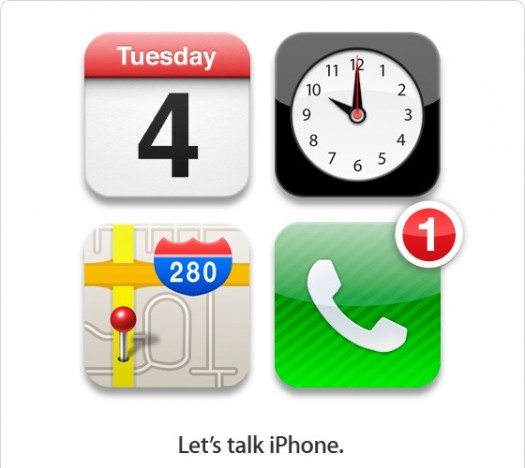 Details other than that are non-existent, although it seems safe to assume we'll see some kind of new hardware, whether that's a spec-bumped "iPhone 4S" or a newly designed iPhone 5. iOS 5 and iCloud also likely will launch either at or near the event as well.
Let the speculation begin, you've only got a week left to do it before Apple pulls the curtain!