This past week we posted a preview of the first three games set to hit the App Store, marking the launch of the Elite Collection of 8-bit home computer games from noted and long-running studio Elite Systems. The games have just gone live and are available in both iPhone and iPad "HD" versions.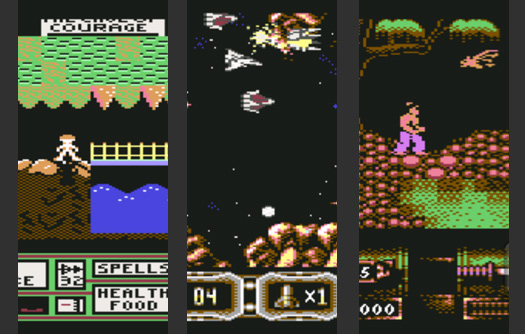 The initial Elite Collection titles that have arrived are Datasoft's 1987 magical platformer Black Magic, Image Works' lovely 1992 release First Samurai, and the frantic 1992 space shooter Enforcer from Manfred Trenz. Every one of these titles is very well implemented in iOS and is among the top tier of games to be found on the 8-bit platforms of decades past.
The Elite Collection is Elite Systems' initiative to expand their ongoing retro rebirth efforts by utilizing a new proprietary system — a facilitator, of sorts — that was designed in such a way as to not incorporate, reference, or in any way rely upon third-party property and that is able to deliver, to iOS, games that originated on platforms other than just the ZX Spectrum (Elite's original source platform) in near-100% original form. For more details on these titles (including videos), see our preview.
Elite will soon be following up these three initial titles with an additional six Elite Collection releases.