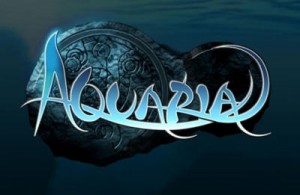 Bit Blot's Aquaria is heading to the iPad and iPad 2 later this fall and in the most recent news regarding its impending release, Semi-Secret Software's talented hands will be handling part of the publishing duties. In a new blog post, Semi-Secret tossed out an awesome video of the game in action with bonus commentary with the original game's co-creator Alec Holowka.
Think of Aquaria as an underwater Castlevania. It's a traditional 2D side-scroller with a huge, explorable world and an emphasis on shooting. According to Holowka, this touch version of the 2007 Independent Games Festival winner won't sacrifice what made it great by being a touch controlled title. He reckons it'll enhance the experience instead and also bring the game to a lot of people (including some of us in TouchArcade tower) for the first time.
You can read more about Aquaria in a bunch of places, so definitely hop to it if you're into teasing yourself. The original game was, obviously, rated pretty highly, so we're more than stoked to give this a spin — especially if this touch version is as promising as it appears to be.