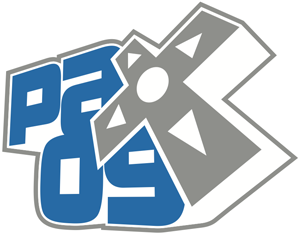 If you spent Labor Day weekend disconnected from the Internet, you missed out on our full coverage of everything iPhone gaming related at the 2009 Penny Arcade Expo in Seattle, Washington. Originally started in 2004 by Jerry Holkins and Mike Krahulik, authors of the Penny Arcade web comic, it has grown substantially over the years and PAX '09 was large enough to take up the entire Washington State Convention and Trade Center while completely selling out during pre-registration.
If you're a gamer of any kind, I recommend at least looking into attending next year's PAX. No matter if you were into card games, board games, tabletop RPG's, video games, and/or other types of games, PAX had something to offer everyone. If you couldn't find someone playing what you wanted to play, an extensive "Looking For Group" system got gamers together to play even the most obscure games imaginable.
Anyway, here is what you missed of Touch Arcade PAX '09 coverage: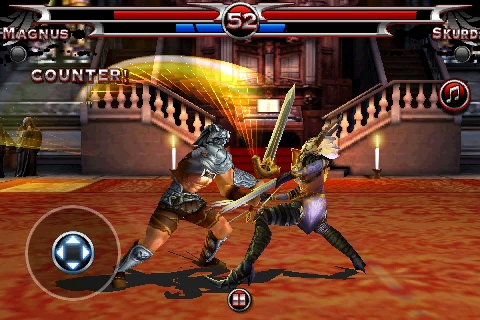 Blades of Fury
Gameloft gave us hands-on time with everything they have in the pipeline that is due to be released soon, and each game was equally impressive. Each preview linked below includes in-game video:
I ran into Subatomic Studios on the show floor and found out that the new Fieldrunners PSPGo levels are coming to the iPhone via DLC. Each additional map is going to be 99¢.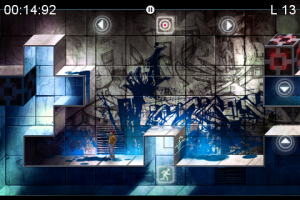 InstantAction showed me a very early preview of Flipt, a game very similar to the puzzle platformer Shift that came out a while ago.
Following Flipt, I met with Gamevil to get a new gameplay video of Hybrid: Eternal Whisper and check out the new Baseball Superstars. Both games we now have preview versions of and will post an in-depth first look soon.
Com2Us let me try out their new game, Sniper Vs Sniper, a shooter with multiplayer elements similar to their other game, Homerun Battle 3D [App Store] (previously known as Baseball Slugger). Also, during the "Touching a New Generation: How the iPhone has Changed Portable Gaming" panel, a new RPG was revealed by Com2Us: Chronicles of Inotia 2, a network enabled RPG in which users can join guilds and compete against other.
A few other notable news items over the weekend:
What was even more exciting about PAX though were the previews that we can't talk about yet both from well-known iPhone developers and publishers as well as from companies with franchises you would never expect to appear on the App Store. We'll be talking about these new games as soon as we can, but in the meantime, just rest assured that late 2009 and early 2010 is going to be amazing for iPhone gamers.