A number of titles are currently on sale in the App Store.  Here's a roundup of some that we've covered before here on TouchArcade.
Wooden Labyrinth 3D [App Store, $0.99 – down from $3.99]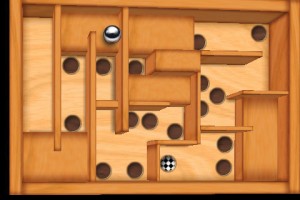 Fans of the marble / labyrinth-style games will enjoy Elias Pietilä's Wooden Labyrinth 3D. 
It offers 180 built-in levels of tilting fun but adds a realistic twist, providing a 3D perspective that shifts with the tilt of your iPhone. Besides the traditional 2D levels, the game also offers platforms and obstacles that must be jumped over by simply shaking your iPhone.
Biplane: Wings of Raccoon [App Store, $0.99 – down from $1.99]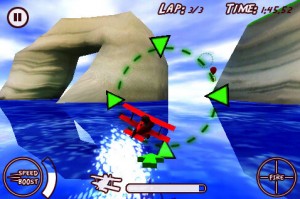 GameResort's Biplane: Wings of Raccoon is a cartoonish flying game that offers both an Arcade shooter mode and a Race mode featuring nine courses of fly-through-the-hoops action. 
It utilizes accelerometer flight controls with on-screen touch zones for firing and activating a temporary speed boost. Biplane doesn't strive to provide a realistic flight experience; it's about bullseyeing targets, blowing up enemies, and racking up the most points possible.
Hill Billy [App Store, $2.99 – down from $5.99]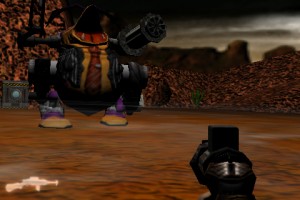 Mirage Labs' Hill Billy revolves around you defending your carrots from biomechanical creatures with a shotgun.
The game's graphics are very nice with rather smooth gameplay and it also offers a reasonable set of controls to manipulate the action. It's one of the most graphically impressive first person shooters currently available on the iPhone. The gameplay itself, however, is a bit unusual and at just five levels, the sale price is easier to justify than the full retail.
Glu Mobile: Glyder, Build-a-Lot, Bonsai Blast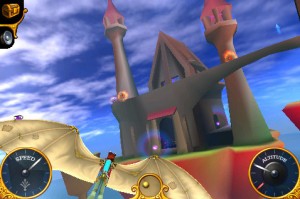 Glu Mobile is running a sale on three of its iPhone titles. 
Casual flyer Glyder has been reduced to $0.99 [App Store], down from $1.99.  It's a graphically impressive game of gem collection and mini-missions, spread across six different worlds, with a feel reminiscent of Nintendo's Pilotwings 64.
Housing tycoon game Build-A-Lot has been reduced to $1.99 [App Store], down from $4.99.  It's a casual strategy game in which the player buys and sells land, develops blueprints, builds and expands houses, and creates a functioning community that – hopefully – makes the player a wealthy tycoon. See our full review.
Match-three eliminate-the-meandering-beads puzzler Bonsai Blast is on sale for $1.99 [App Store], down from $3.99.  The game features 90 levels, a zen garden theme, and in a departure from most games of the sort, features multiple shooter locations.
Wild West Pinball [App Store, $0.99 – down from $2.99]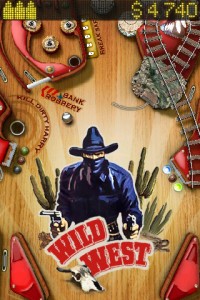 This pinball game tries to offer a more authentic pinball experience and is very nicely animated with a 3D panning and scrolling table.
The game has earned high praise from pinball fans who have been looking for a more authentic experience. Several users have commented on the accurate physics model and "real feel" of Wild West Pinball.
Features listed by the developer include:
– 40 frames per second
– Camera effects
– Realistic physics
– Natural sounds
– Top 15 global high score