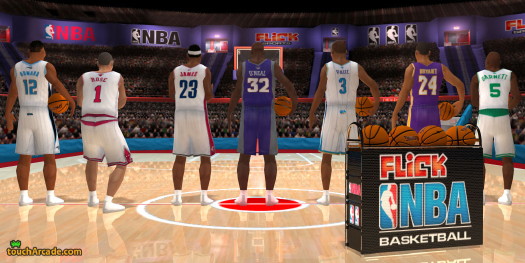 Click on image for larger view
Freeverse has provided us with exclusive screenshots from their upcoming game Flick NBA Basketball. This is an officially licensed NBA title with actual players and teams making it the first real NBA title in the App Store.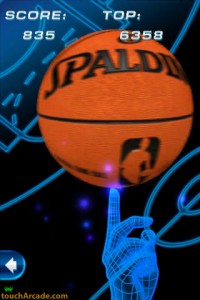 Not a full-court basketball title, Flick NBA Basketball is basically an iPhone adaptation of the All Star Challenge. The player takes the role of a big name NBA player (in realistic 3D models) and takes on various skill challenges such as the 3-point shootout, Hotshot Arcade, Longshot Challenge, Ball Spin and HORSE.
Features include:
You will be able to play as all of the game's hottest stars, including Kobe, LeBron, Shaq, D-Wade, Dwight Howard, Yao Ming and dozens of other NBA All-Stars.
Players will compete in several events versus the computer or a friend. Events will be similar to NBA All-Star Weekend, with the 3 Point Shootout, HORSE, and more.
3D player models are so accurate they have details down to their expressions, tattoos and hairstyles.
Real 3D ball-physics
Click on the image for to full size screens: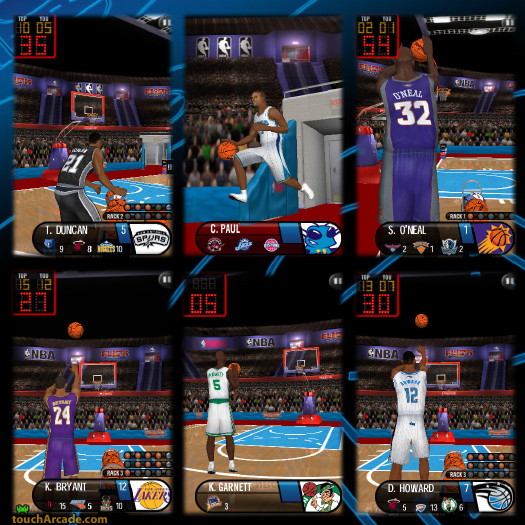 The game is expected to be released during the 2009 NBA Playoffs which start today and run into June.