Upcoming
I've mentioned before in our previous coverage of Team Meat's upcoming cat-breeding-simulator thingy Mew-Genics that the more I hear about the game, the more excited I am to play it. Despite their original intentions of having Mew-Genics be a quick project, the game just keeps on expanding and evolving into something greater, and this past Saturday Team Meat revealed even more details about the game in a new blog post, specifically how cat identities will work...
Upcoming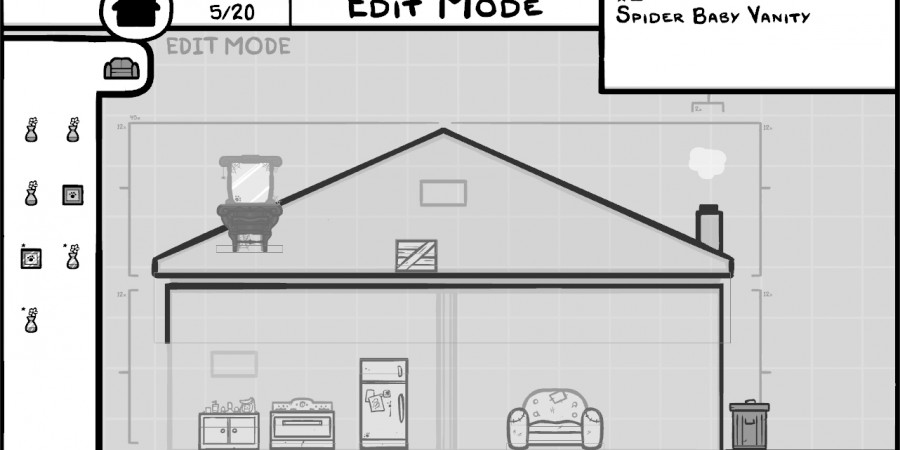 The last time we talked about Mew-Genics, the current project of Super Meat Boy developer Team Meat, it was when they released a charming trailer for PAX back in late August. Well, Team Meat has been mostly quiet on the upcoming title since then, though they did update their blog a couple of weeks ago attempting to explain what the heck Mew-Genics even is via a humorous comic. It still seems up for debate, but Mew-Genics so far appears to feature plenty of forced evolution of cat species, some form of battling with your created felines, and tons of item collection. The only thing I'm 100% positive about is that it will have cats in it. Anyway, the point of item collection is the subject of Team Meat's latest blog update from over the weekend, in which they go into detail about hoarding items in Mew-Genics...
Upcoming
Development of Team Meat's "cat lady simulator," Mew-Genics seems to be steaming right along with the release of a new teaser trailer that reveals the results of rubbing a cat on another cat. Make sure you give it a look:..
Upcoming
This week's bonus edition of The TouchArcade Show features Edmund and Tommy from Team Meat, the studio behind Super Meat Boy, The Binding of Isaac, and an interesting upcoming cat simulation game called Mew-Genics. At the top, Team Meat clears the air about its past comments on the state of App Store games in the early years. Later, we talk about that re-imagining of Super Meat Boy on mobile as well as chat a bit about the ideas fueling the creation of Mew-Genics. It's a great talk overall and filled with some pretty funny bits...
Upcoming
After an awful lot of teasing, Team Meat has revealed what Mew-Genics is all about. In brief, it's a crazy cat lady simulator that'll task you with breeding cats and dealing with the unique consequences of owning a home with a few too many felines. Team Meat's Edmund McMillen talks about the game's inspirations on the official Team Meat blog:..
Upcoming
This past October when we first heard that Team Meat was putting the iOS version of Super Meat Boy on hold to focus on finishing and releasing a new project called Mew-Genics, we were bummed, but intrigued. Details are somewhat sparse on Mew-Genics, but Team Meat has been teasing bits of the game and its characters weekly since announcement, not coincidentally on every Saturday... or rather, "Caturday."..