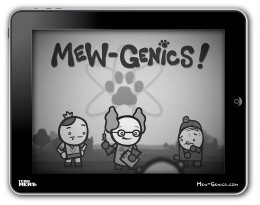 After an awful lot of teasing, Team Meat has revealed what Mew-Genics is all about. In brief, it's a crazy cat lady simulator that'll task you with breeding cats and dealing with the unique consequences of owning a home with a few too many felines. Team Meat's Edmund McMillen talks about the game's inspirations on the official Team Meat blog:
"I think most would describe Mew-Genics as a cross between The Sims and Pokemon with a sprinkling of Animal Crossing and a dash of Tamagotchi, but at its core the game really isn't like anything we've seen before.

Mew-Genics revolves around Cats, obviously. We knew tending to these cats in a simulated "cat lady" environment would be the foundation of our design, but the core of what we are trying to do is make a game that feels alive, a game that creates stories as you play where consequences actually mean something …"
Also, on the blog, Team Meat reveals a few little details about how the game's systems will work together. He talks about a time when one of his cats starts associating pain with food due to an unfortunate attack. Cats also have traits like, say, narcolepsy, and they can also catch and transmit diseases. In the story McMillen tells, it ends as Animal Control arrests him for letting a cat run away.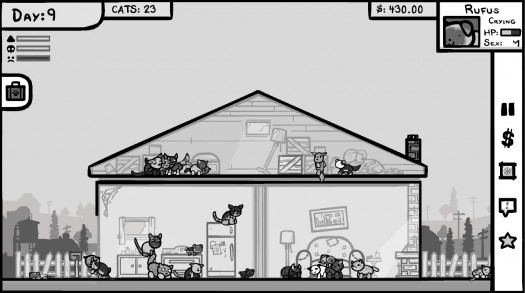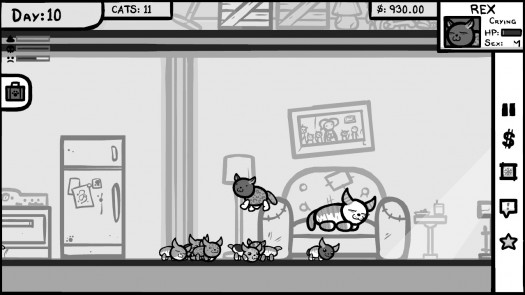 Mew-Genics certainly sounds awesome. As for when it's coming to iPhone and iPad … it'll be this year. No firm date has been set yet.