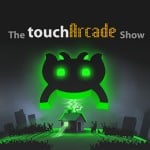 We hope everyone had an excellent Thanksgiving with this special episode of The TouchArcade Show that we recorded before Thanksgiving. We'll be back to our regularly scheduled and regularly recorded podcasts next week when we're not tap-dancing around holiday travel plans. Anyway, apologies in advance for my voice, I was just on the cusp of getting sick, so things are a little deeper and scratchier than usual. Additionally, I admit to playing Hay Day.
If you've been having trouble with our podcast feed, it seems like the way to fix it is by unsubscribing and resubscribing in your podcast management app of choice.
Don't forget to shoot us emails with any questions, feedback, or anything else relevant or irrelevant to podcast@toucharcade.com. We read 'em all, even if they don't make it into the podcast.
As always, you can listen to us with the links below... And if you like what you hear, please subscribe and/or drop us a review in iTunes. Much appreciated!
iTunes Link: The TouchArcade Show
Zune Marketplace: TouchArcade.com Podcasts
RSS Feed: The TouchArcade Show
Direct Link: TouchArcadeShow-132.mp3, 52MB
GAMES
Chicken Boy [Free]
Space Chicks [Free]
Hay Day [Free]
Anchorman 2: Scotchy Scotch Toss [Free]
Angry Birds Go
NEWS
---
This week's episode of The TouchArcade Show is sponsored by…
Darklings, $0.99 - Darklings is an epic endless adventure through magical worlds. Experience the unique gesture-driven gameplay blended with awesome noire artwork, which brings touch-based games to a whole new level. Join Lum to purge the Darklings: save the stars, save the world!
Darkness is coming. You are the only hope.
Darklings is available on the App Store for just $0.99 for a limited time. You can play on your iPad, iPhone, or iPod touch. Find out more at MildMania.com and be sure to follow MildMania on Twitter and Facebook for more news.
99¢