Each and every day new mobile games are hitting the App Store, and so each week we put together a big old list of all the best new releases of the past seven days. Back in the day the App Store would showcase the same games for a week, and then refresh those features each Thursday. Because of that developers got into the habit of releasing their games throughout Wednesday or very early Thursday in order to hopefully get one of those coveted features spots. Nowadays the App Store refreshes constantly, so the need for everyone to release all on the same day has diminished. Still, we've kept our weekly Wednesday night format as for years that's the time people knew to check TouchArcade for the list of new games. And so without further ado please check out the full list of this week's new games below, and let us know in the comments section which games you'll be picking up!
---
Baseball Stars 2 ACA NEOGEO ($3.99)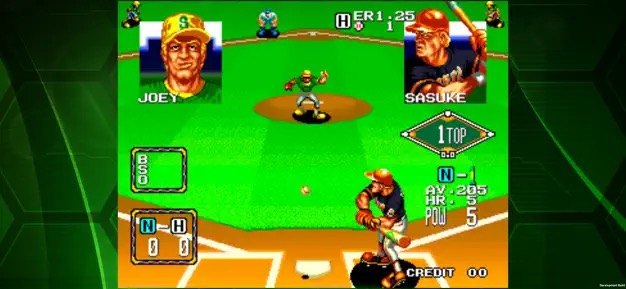 iTunes Description
BASEBALL STARS 2 is a sports game released by SNK in 1992.
Get the full experience with intense graphics and passionate announcers!
Time to see some exciting baseball! Use the Power-bat to send the ball flying for an amazing home run!
The Auto-Fielding system allows for even beginners to enjoy the intense gameplay.
Forum Thread: Baseball Stars 2 ACA NEOGEO (by SNK)
---
Bonza Phrases (Free)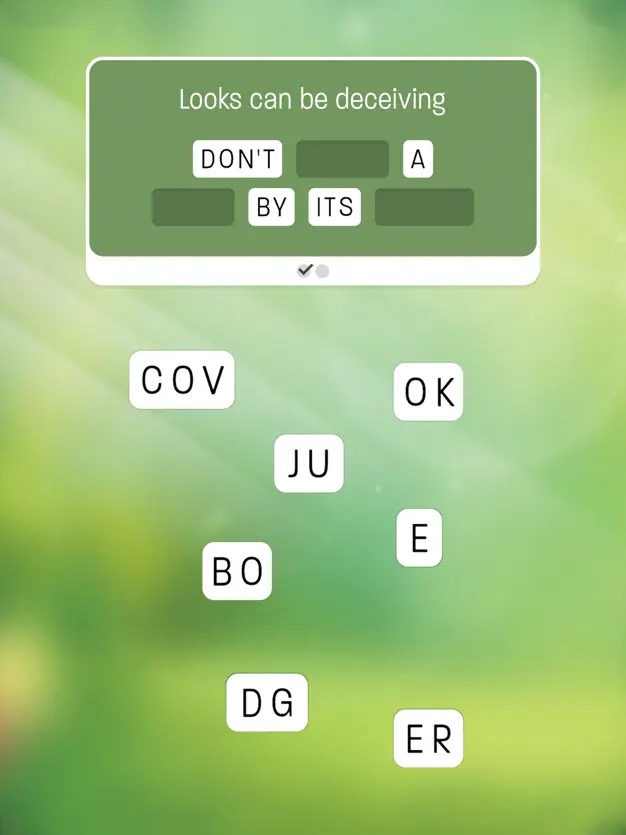 iTunes Description
Bonza Phrases is a casual word puzzle game for mobile. Players will appreciate the clear and simple approach, suitable for the whole family. Bonza Phrases is designed to be a rewarding learning experience. Much like other games in the Bonza series, players will find insight and inspiration from the puzzle content.

The game follows a classic linear level progression, with new chapters unlocked over time. The daily puzzle features topical content throughout the year. Players are also encouraged to submit their own puzzle ideas that could feature as an upcoming daily puzzle.
Forum Thread: Bonza Phrases (by Minimega)
---
Colossal Cave 3D (Free)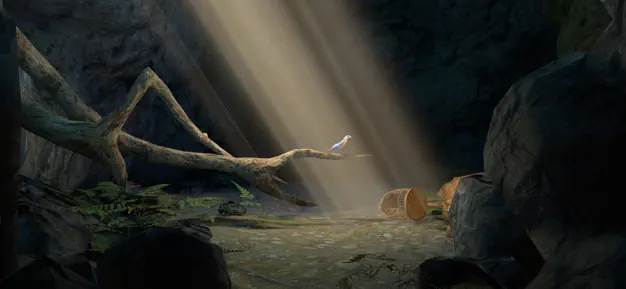 iTunes Description
Embark on a timeless journey through a sprawling cave system packed with treasures, creatures, mazes, and wits-defying puzzles. The great grandpappy of adventure games will test you and tickle your problem-solving skills as you unearth its plot and secrets. Through cunning trial-and-error you will crawl through tight squeezes, encounter impressive caverns, collect inventory, locate treasure, thwart dwarf attacks, all while keeping your eye on the score before your lamp goes out.
Forum Thread: Colossal Cave 3D (by Cygnus Entertainment, LLC)
---
Elderand ($6.99)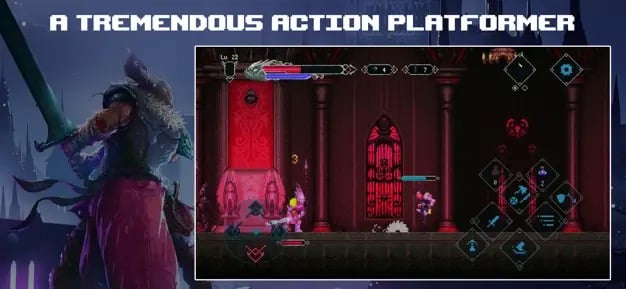 iTunes Description
Become the hero of an epic quest in Elderand, a metroidvania that will test your will and skill. Heads will literally roll in this gruesome, retro-inspired action platformer, where only the strong will survive in brutal, skill-based combat against terrifying creatures.

Through the darkness and madness, promised glory awaits. Wield a variety of killing instruments and abilities to test your metal against towering, bone-chilling bosses. Explore a twisted Lovecraftian world shrouded in darkness and madness. RPG elements allow you to customize your battle experience to your liking, from your character's appearance to skills, stats, and weapons. Slay or be slain as you collect glory and treasure in this nightmarish 2D world.

Glory and riches await those who can spill the required blood and guts to collect it.
Forum Thread: Elderand (by Plug In Digital)
---
The Last Game ($1.99)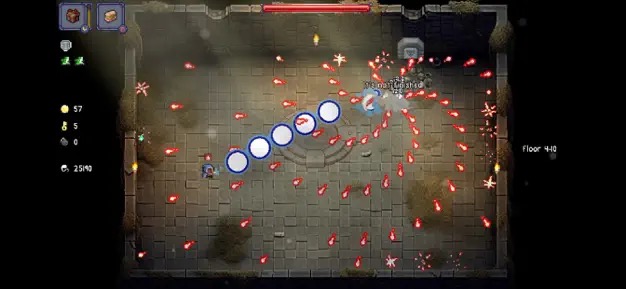 iTunes Description
Embark on a perilous journey in this addictive action roguelite adventure.

FIGHT FIERCE ENEMIES – Discover 5 floors defended by 13 different bosses.

BECOME STRONGER – Discover more than 80 different items and find powerful synergies. Unlock the 7 different characters with their specific behavior.

PLAY WITH YOUR FRIENDS – Up to 4 players can play in co-op and establish multiplayer-specific strategies. You need to add controllers to be able to play in multiplayer mode.

DIE OFTEN – But unlock starting items, revive stronger than ever, and discover the truth behind that game.
Forum Thread: The Last Game (by Frederic Julian)
---
Necro-Smith ($2.99)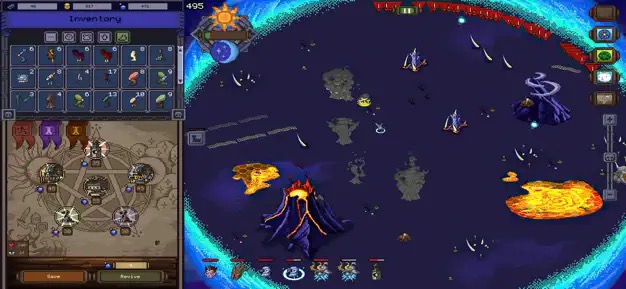 iTunes Description
Assemble the dead using different body parts while upgrading your tower, combine the abilities of the different fantastic races to fight your way through the hordes of enemies and overrun the 'chosen ones'. To tell the truth, the dead are pretty, uhm, dumb.

About the Game:
The necromancer, along with his faithful companion, the Cat, finds himself in an unknown world, and tries to find a way to return home. Fortunately, along with the main character, there were also magical tools in this world. Using his knowledge and skills, the Necromancer decided to use the remains scattered around to protect himself from aggressive local creatures and find the blueprints of the ship to escape.
Forum Thread: Necro-Smith (by MiYi Game)
---
Netflix Stories: Love Is Blind (Free)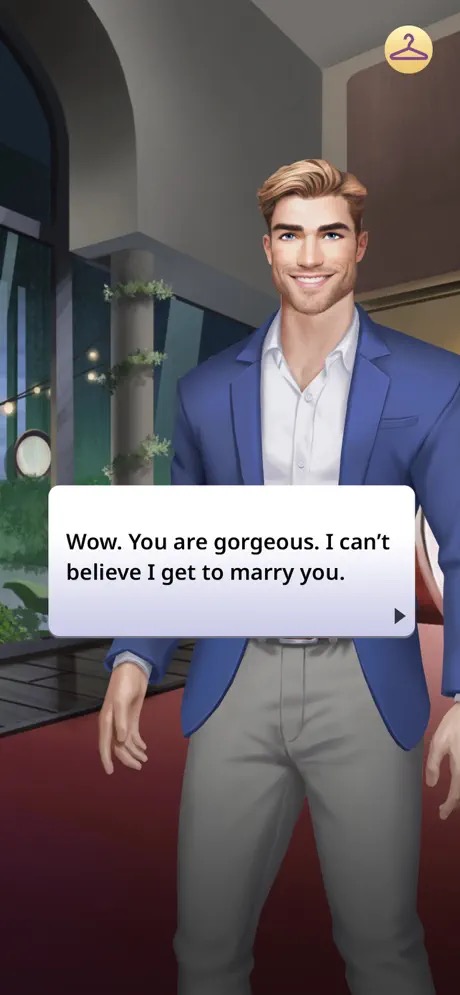 iTunes Description
A new season of "Love Is Blind" is in flight! It's your turn to find love, romance and drama in the pods. Customize your character, choose your story and take a shot at true love in this interactive story game based on the hit series.

You're the newest contestant on "Love Is Blind." Try the social experiment for yourself and date several mystery suitors in pursuit of true love. Choose your story and decide: Is love really blind?
Forum Thread: Netflix Stories: Love Is Blind (by Netflix)
---
Pro Wrestling Manager 2024 ($9.99)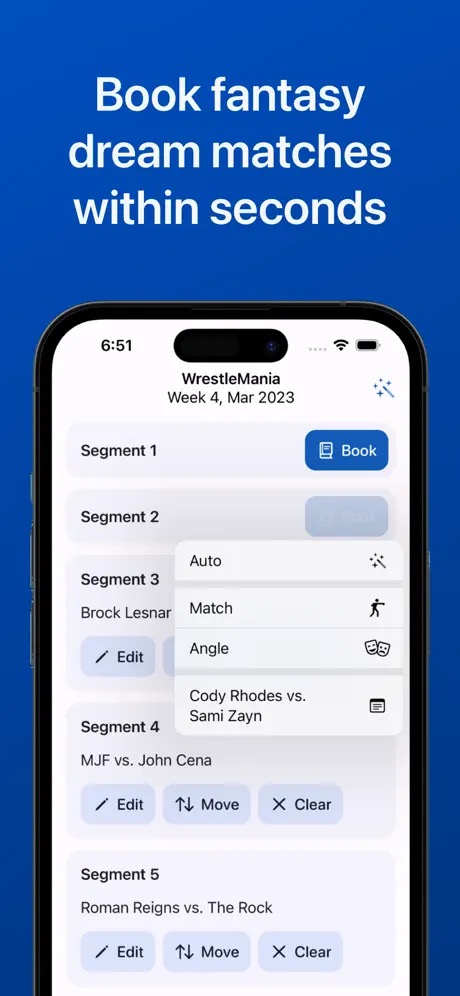 iTunes Description
Take control of your very own pro wrestling promotion with the highly anticipated sequel to PWM 22 and 23- Pro Wrestling Manager 2024! Get ready to experience the most intuitive and in-depth mobile pro wrestling management game.
Forum Thread: Pro Wrestling Manager 2024 (by WrestleWorks)
---
PUZZUP AMITOI (Free)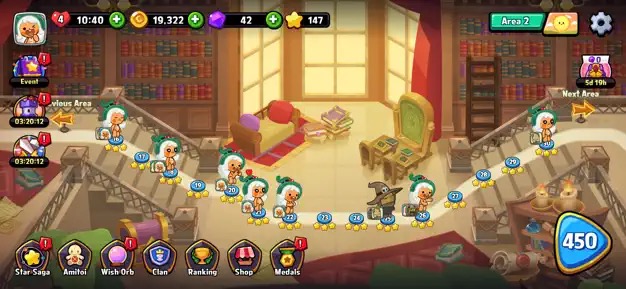 iTunes Description
• Play now and get a cute Helpie costume!

• Hundreds of levels with unique gimmicks await you! Join the puzzle solving adventure now!

Experience a completely new kind of match 3 puzzle! Control the direction of the puzzle blocks and feel the excitement when they explode!
Forum Thread: PUZZUP AMITOI (by NCSOFT)
---
RobbyTron ($0.99)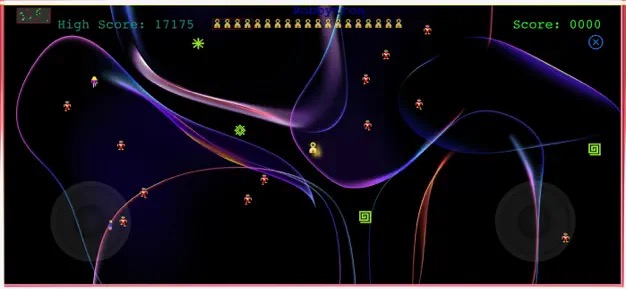 iTunes Description
Help Robby evade and destroy the bad Bots. 40 levels, Many Different Games. Design your own game. Practice a level. 201, 301 and 401 Hack included. Tanks, Brains

RobbyTron has a mission to eliminate all the bad bots and save any good citizens left.

Enjoy many different types of Robots which are out to get you. Fun but not too serious. Many different levels and game types to choose from. Even Practice a level or design a level with many Tanks or Mommies.
Forum Thread: RobbyTron (by Rob Rightmyer)
---
Rotate the Rings: Pet Rescue (Free)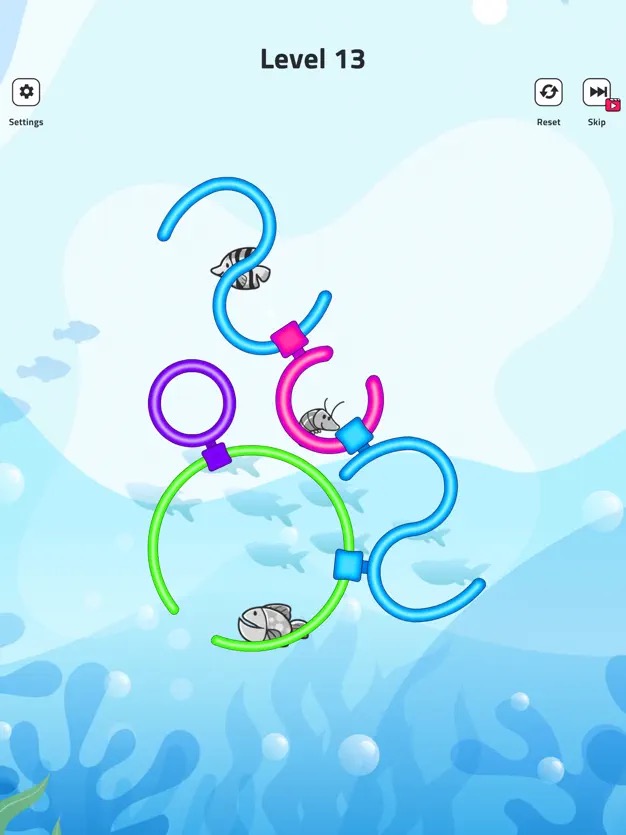 iTunes Description
This is a heartwarming puzzle game where players solve challenges by rotating rings to find the gap and save cute pets. Each puzzle involves saving pets such as dogs, cats, birds, snakes, or even dragons. Play as Alice, the smart girl, on an island adventure and solve them all. Real adventure awaits!
Forum Thread: Rotate the Rings: Pet Rescue (by Genix Lab)
---
Soccer Manager 2024 (Free)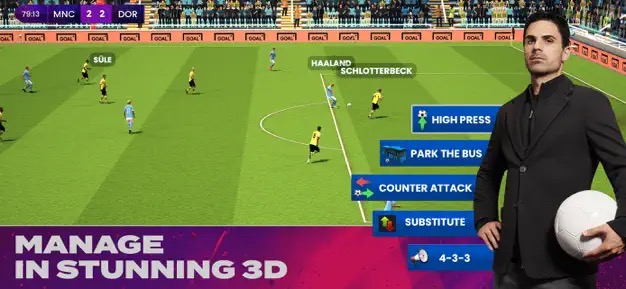 iTunes Description
This football manager game has total accuracy and immersion. Find and buy star players for your favourite club; then use tactics, skill, and strategy to become champions.

Soccer Manager 2024 is the ultimate mobile football manager game with unrivalled accuracy, immersion, and enjoyment. Take control at one of over 900 clubs in 54 leagues across 36 countries around the world. Buy, sell, and manage real FIFPRO-licensed players to create your top eleven with accurate attributes.

Now you can manage international teams in major qualifiers and tournaments against other teams in your continent and around the world. Enjoy stunning match and environment visuals, with player likenesses and animations never having looked so good! Handle transfers, training, tactics & formations, and develop your football club's facilities as you rise to become champions.
Forum Thread: Soccer Manager 2024 (by Invincibles Studio)
---
SpongeBob Adventures: In A Jam (Free)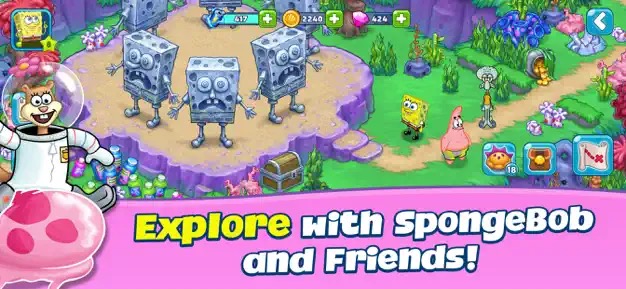 iTunes Description
Get Ready to go on an Amazing Adventure with SpongeBob and his Friends! Plankton's latest scheme to steal the secret Krabby Patty Formula has backfired in a big way, leaving the world covered in JellyFish Jam! Now it's up to you and SpongeBob, along with friends new and old to rebuild and restore order to Bikini Bottom and Beyond!
Forum Thread: SpongeBob Adventures: In A Jam (by Tilting Point)
---
steks ($2.49)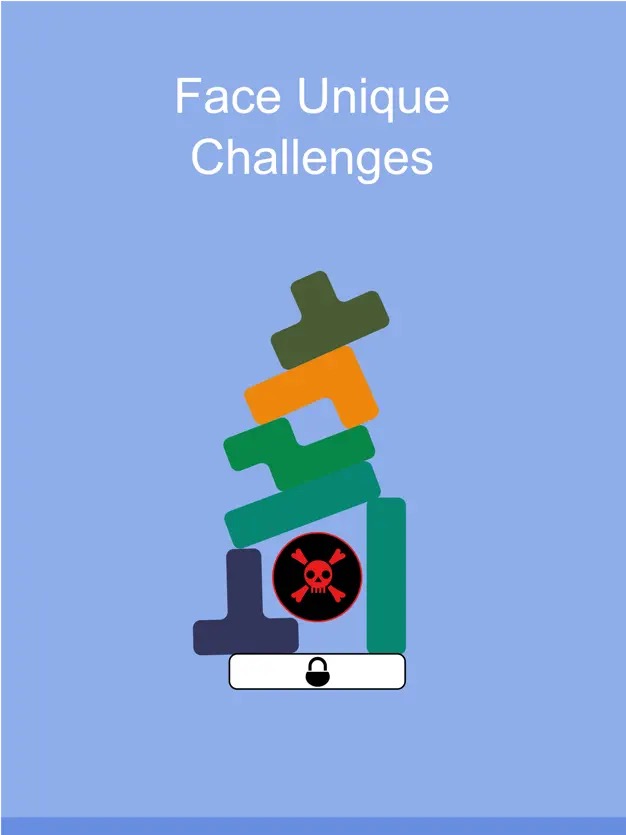 iTunes Description
Welcome to steks, the game that's like Tetris and Jenga combined. steks is a tower-building puzzle game that will test your strategic skills and creative thinking. Dive into a world of blocks that don't quite fit together, creating teetering towers that might collapse at a moment's notice – only your skill will keep them standing.

With its unique gameplay mechanics, lo-fi aesthetic and addictive quest for height, steks offers an immersive and relaxing experience without any stressful time pressure. The only challenge is how tall you can make your tower, and how solidly you can rebuild it after it all comes crashing down.
Forum Thread: steks (by Bleppo)
---
Storyteller (Free)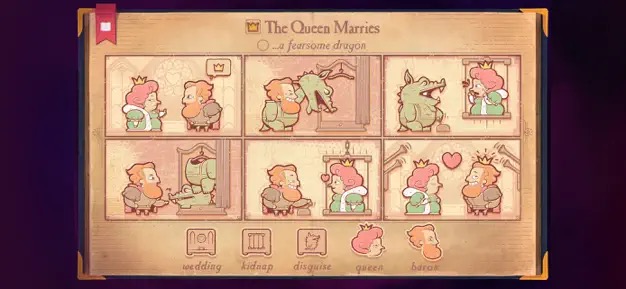 iTunes Description
Once upon a time — wait, what comes next again? Drag and drop fairy-tale characters onto the page to build surprising stories in this award-winning puzzle game.

An enchanted book of stories lays blank before you. Only the greatest storytellers can fill it with tales of romance, magic, adventure and intrigue. Assemble each interactive comic from a library of animated settings and characters that react in real time to your choices. Work your way through each genre to earn the coveted storyteller's crown!
Forum Thread: Storyteller (Daniel Benmergui/Annapurna Interactive)
---
Super Dash (Free)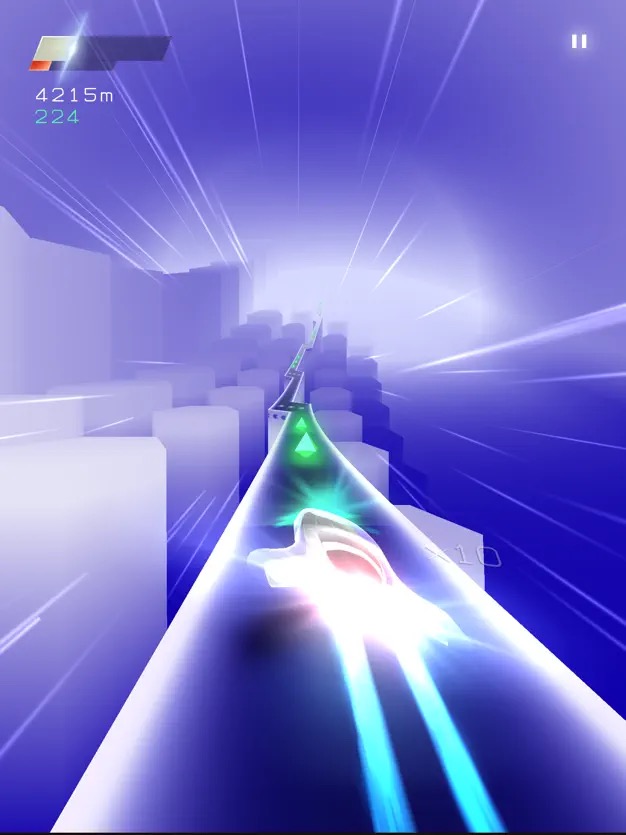 iTunes Description
Welcome to Super Dash – Endless Run, our breathtaking 3D endless runner game that delivers a thrilling adventure combining the elements of endless running, fast-paced action, and reflex challenges! Dodge obstacles and chasms, and experience the excitement of a hyperdrive as you race through a variety of landscapes, including serene forests, treacherous Dunes, and the mesmerizing luminal space environment, all with smooth controls. Compete on global leaderboards as you collect gems, level up, and indulge in addictive gameplay that makes you run for your life while performing thrilling hyperdrive stunts.
Forum Thread: Super Dash (by Mad Yeti Games)
---
Swaplette (Free)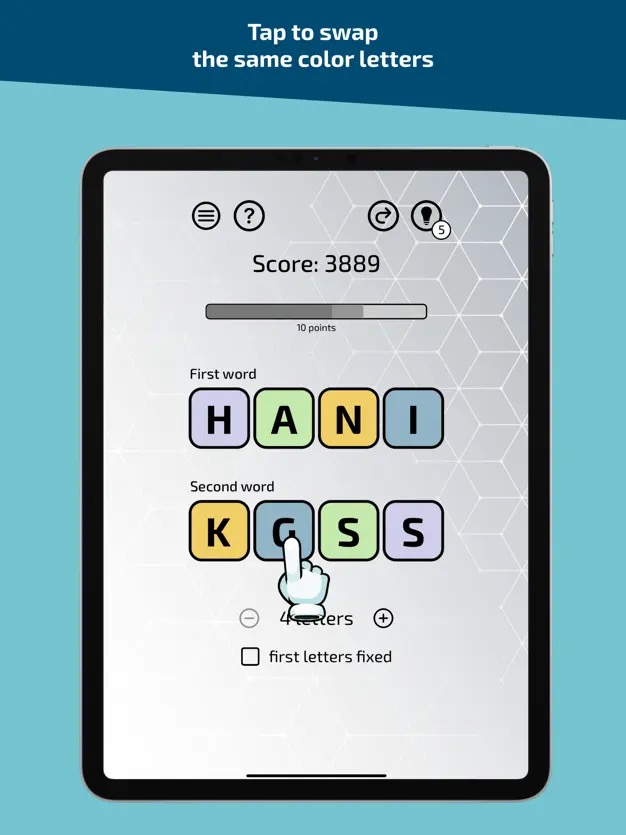 iTunes Description
Do you like word games and want to try something new?
In Swaplette your task is to compose pairs of English words in which some letters are interchanged. Tap on the letters to swap their positions with letters of the same colour in the other word until both words are complete.

You can set the difficulty of the game by the number of letters in the words, and also whether the first letters in the words are fixed or not.
Forum Thread: Swaplette (by MMXIX)
---
Swords and Sandals Immortals (Free)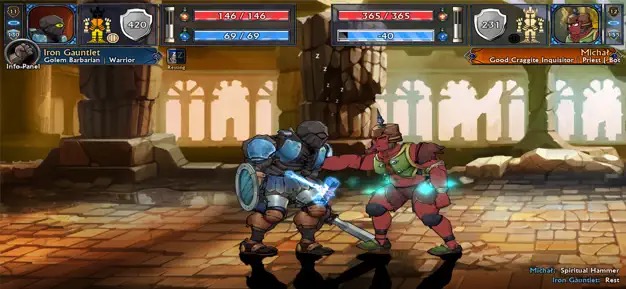 iTunes Description
It's Swords and Sandals as you've never seen it. Brutal turn-based combat where gladiators can lose limbs, wield guitars and yell so loudly their foe's heads will fall off. This is the most fun you'll ever have in the arena, and it all starts here.

Create a gladiator from one of dozens of races, make them a 7 foot undead giant with a battle axe or a tiny jelly blob with a laser cannon. Your gladiator will be unlike any other, with deep skill trees and hundreds of weapons to craft and equip you will not face the horrors of the arena unprepared! For a decade we wondered what happened to the Starbound Gladiator at the end of Swords and Sandals III … now all answers are revealed as the robotic Automatons return to Brandor with new space-age technology!

Embark upon a massive new single player campaign in the form of Swords and Sandals VI, where you shall journey across the vast continent in search of fabled Arena Champions to defeat. Do battle in the scorching heat of the T'Kash desert, in the lonely abyssal caverns of the Forbidden Depths and in the great palaces of Phaetor itself.
Forum Thread: Swords and Sandals Immortals (by eGames.com LLC)
---
Tangle Tower ($3.99)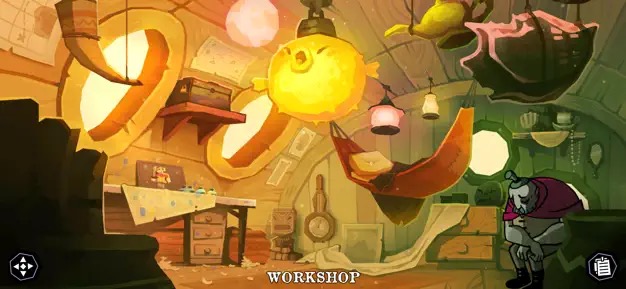 iTunes Description
Unravel a thrilling mystery by exploring a strange and twisted mansion, discovering curious clues, interrogating peculiar suspects and solving unique puzzles.

Freya Fellow has been murdered. The lead suspect? A shadowy figure found looming over her body, wielding a knife. The problem? That suspect… is just a painting.

Investigate the entirety of Tangle Tower, from the bizarre and eerie gardens, to the cold and ominous crime scene at the very top.
Forum Thread: Tangle Tower (by SFB Games)
---
Underground Blossom ($2.99)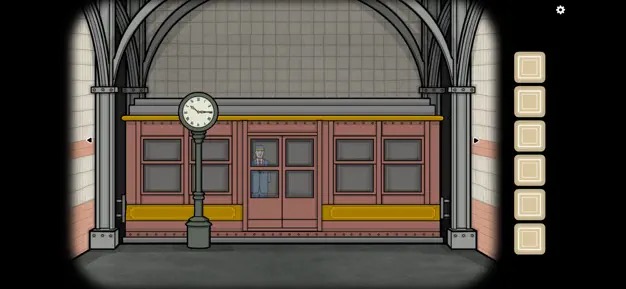 iTunes Description
Descend into the Rusty Lake Underground and travel through the life and memories of Laura Vanderboom!

Travel from station to station, each metro stop symbolising a piece of Laura's past and future. Solve various puzzles, find the correct metro to board and uncover one of Laura's timelines, while simultaneously helping her make sense of her life and escape the corruption of her mind!

Underground Blossom is a new point-and-click adventure developed by the creators of the Cube Escape & Rusty Lake series.
Forum Thread: Underground Blossom (by Rusty Lake)
---
Wild Runners (Free)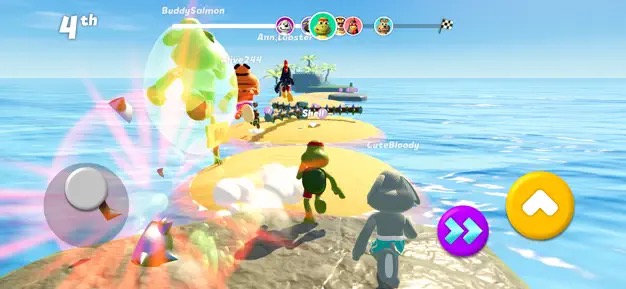 iTunes Description
Wild Runners is a fun and innovative multiplayer 3D running game. Features:
– Choose from 12 unique and crazy animals
– Unlock over 24 amazing power-up cards
– Enjoy fast procedural racing with silly obstacles and platforms
– Discover 4 wild environments with different atmospheres
– Collect stars to claim amazing rewards
– Climb the trophy road and complete weekly missions to unlock more rewards!
Forum Thread: Wild Runners (by Bump Games)
---