As we usually do with Tokyo Game Show, we're finishing out our coverage with a couple of round-ups and some thoughts. For the sake of efficiency, I'm combining two seemingly fully separate elements of the show: the indie area, and the merchandise area. While you might think they have nothing in common, there is one thing the two sections often share. They're generally located quite close to each other on the show floor, and this year they were next-door neighbors. It's an interesting strategic move, because people visiting the merch area will walk past the indies and perhaps see something cool. And indie developers showing off their games will be constantly tempted by all the interesting goods on sale and contribute some additional funds to the show's proceeds. The perfect plan!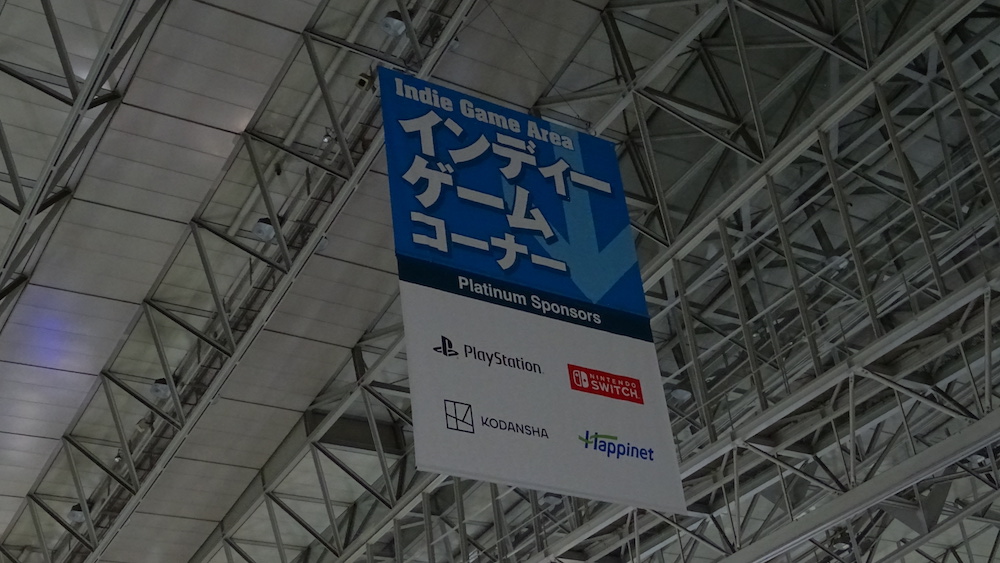 Let's start with the indie corner. This part of the show is always interesting to me because you can get a sense for where the general trends are in gaming. Sure, some indies have been working on things for a very long time, but broadly speaking gaming's pulse can be found by looking at the overall picture in that area of the show. It isn't just indies as we tend to know them, either. For example, Natsume-Atari tends to set up camp in the indie area despite being a rather well-established company that works on some well-known titles. Well, indies come in all sizes and shapes.
When I first started attending the show back in 2014, the indie area was practically filled to the brim with mobile games. There was the odd computer and console game, but by and large everyone was working on mobile. As the years went by, things changed. There was a bit more console and computer stuff at first, and then the Nintendo Switch dropped a virtual bomb on the area from 2017 onward. Indie developers seemed to be infatuated with the little device, and there was certainly good cheddar to be made in those early years. From then all the way up to Tokyo Game Show 2019, the last show before the pandemic put the brakes on things for a couple years, Nintendo Switch was the biggest part of the indie area. Mobile just kept on getting smaller and smaller.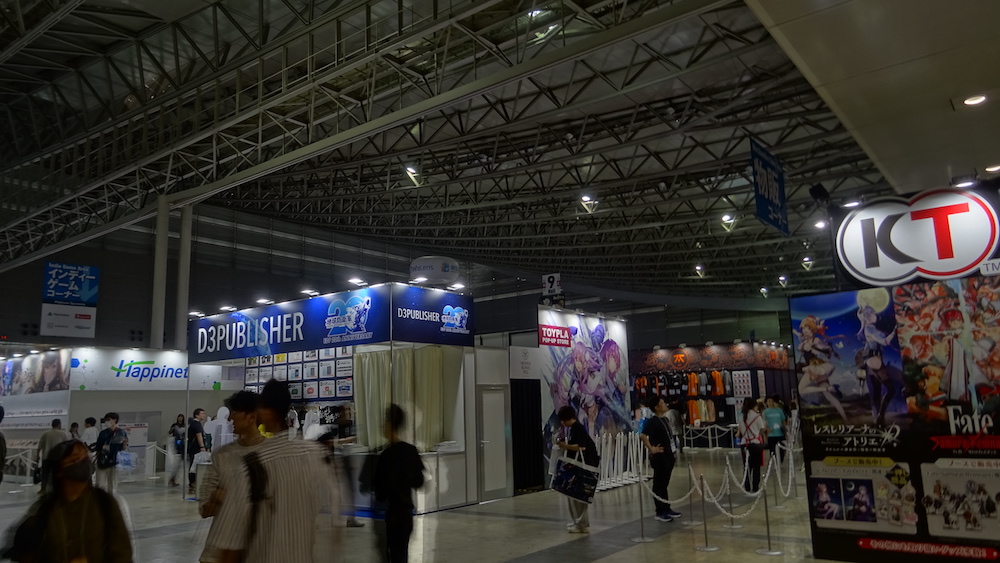 Then the show was gone for 2020 and 2021. When it came back last year, things were starting to change again. Less Switch, more PC. And at least a few Steam Decks. It didn't take a psychic to see where things were going, and indeed, this year the dominant force in the indie corner was PC gaming. There were some Switch games around, a few console games, and some mobile games. But the most common sight as one sauntered past the various indie developers' spaces was a nice, chunky Steam Deck plunked right down beside the main display. Indies are in love with Valve's handheld, at least for this year. Who knows what we'll see next time?
It also wasn't hard to spot the latest trend in genres. Roguelites remain popular, and both shooting games and rhythm games will never die as far as Tokyo Game Show goes. But one new face that popped up a lot this year is the Vampire Survivors-style game. Well, that isn't a big surprise. Compared to some genres, it doesn't seem too tough to whip up a basic game in this genre. It seems enormously hard to stand out with one already, though. I wish every developer rolling one up the best of luck, because I think that kind of game is already hitting a certain level of saturation. Still, this was just a budding trend. As usual, the indie corner offered up a widely diverse selection of games across many genres and from all parts of the world. It's consistently my favorite part of the Tokyo Game Show.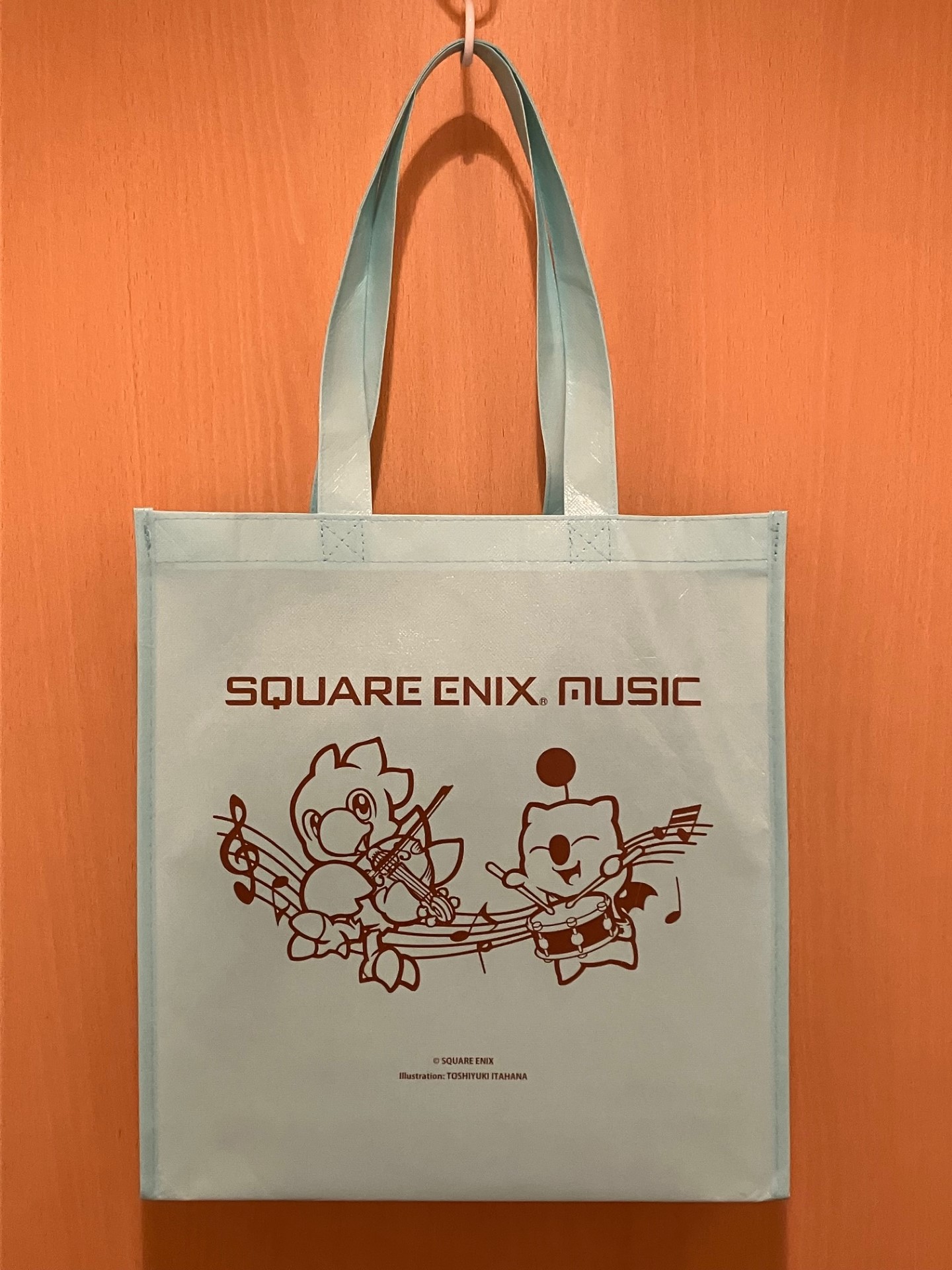 Okay, let's go over to the merchandise area. Look, I'll be honest: I tend to measure the quality of the merchandise area by how big SEGA's presence is, and this year it didn't even have its own shop. Therefore I give this year's merch corner an F- and… what's that? They have Game Gear iron-on patches at the Fanatic Gear shop? Merch corner totally redeemed. No, but seriously, it felt like fewer big companies were doing their own shops and instead letting third parties handle their stuff. The big exceptions were Square Enix and Capcom, who both had large spaces reserved. Square Enix had its own separate shop just for its music, even.
Either way, there were a lot of ways to spend money if a person were inclined to do so. PlayStation coasters with the different buttons on them? Check. Jaleco keychains? You bet. Kojima Productions T-shirts? You bet. Music CDs for your favorite Capcom games? Sexy posters of Koei Tecmo guys and gals? Weird board games based on video games? All of it. Everything you could ask for, at prices that will make you cry as you hand over your wages. At least it's free to look? I didn't grab much for myself this year, but I did grab a Puyo Puyo coaster for Mrs. Musgrave as a souvenir. My son did a bit more shopping, and our pal Mikhail also tasked me with picking some stuff up.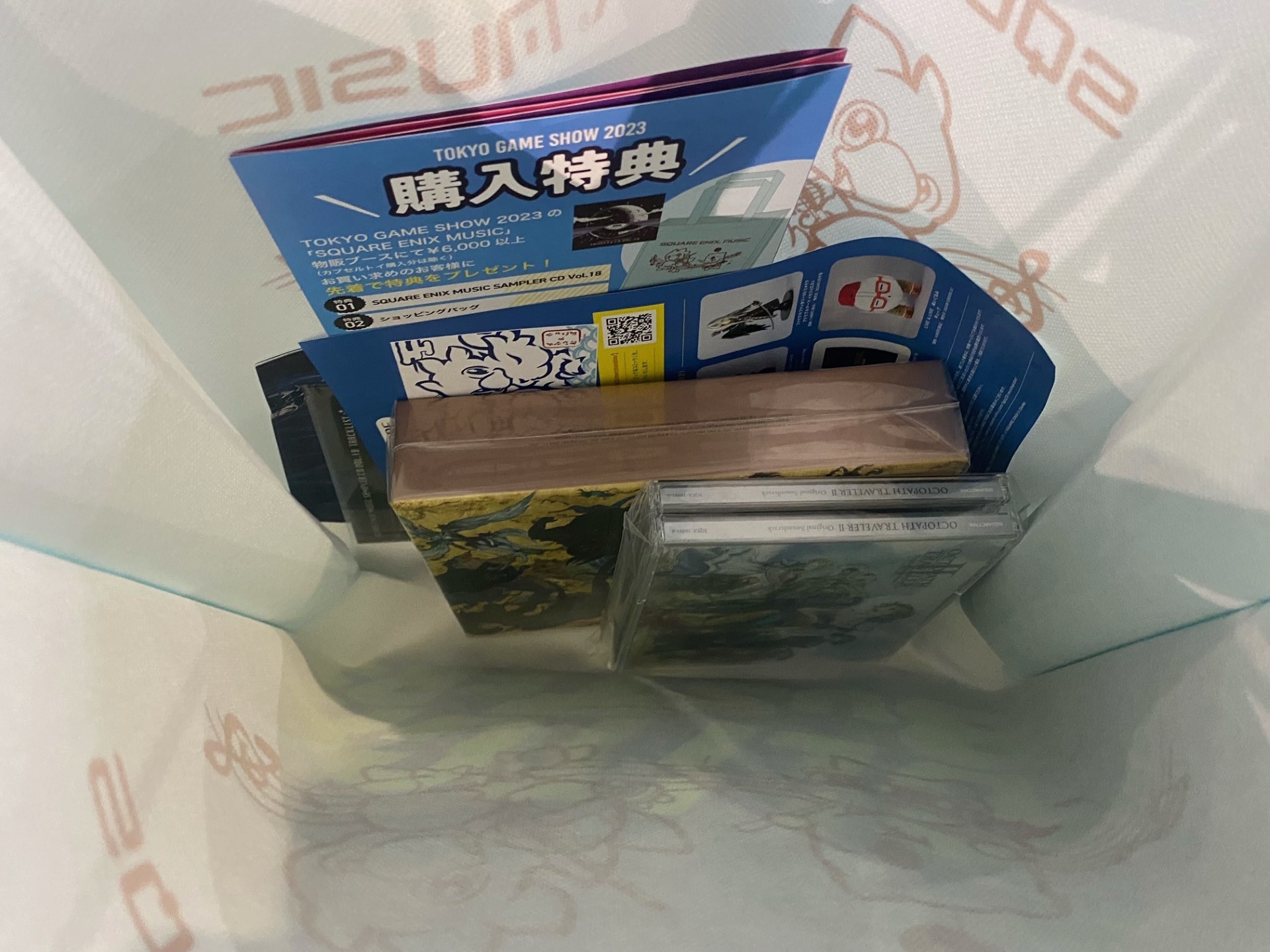 Anyway, that's that for the two sections I tend to look forward to most at Tokyo Game Show. After last year's somewhat lonely indie corner and smaller merch area, it was nice to see both of them back up to their full power this year. If you ever get a chance to attend the Tokyo Game Show, take it from ol' Shaun: these are the places you want to scope. Forget the two-hour line-ups to play the latest hot AAA game. Seek out the treasure you'll find outside of the main field of view.