When Remnant 2 from Gunfire Games was announced, a friend of mine kept trying to get me to play the first game. I ended up liking Remnant: From the Ashes quite a bit when I finally played it on Nintendo Switch for review. Read my review of the port here. Having experienced the first game in handheld mode on Nintendo Switch, I was hoping Remnant 2 would be fine on Steam Deck from the get go. I've been playing it for review on both Steam Deck and Xbox Series X, and while the latter is massively better, I'm impressed with Remnant 2 on Steam Deck right now after a few patches. Remnant 2 on Steam Deck has improved a lot post-launch, but it has also got me to question Valve's Steam Deck Verified program. I'll get to that in a bit, but Remnant 2 on Steam Deck despite its issues, has been a joy to play solo and with friends after some compromises.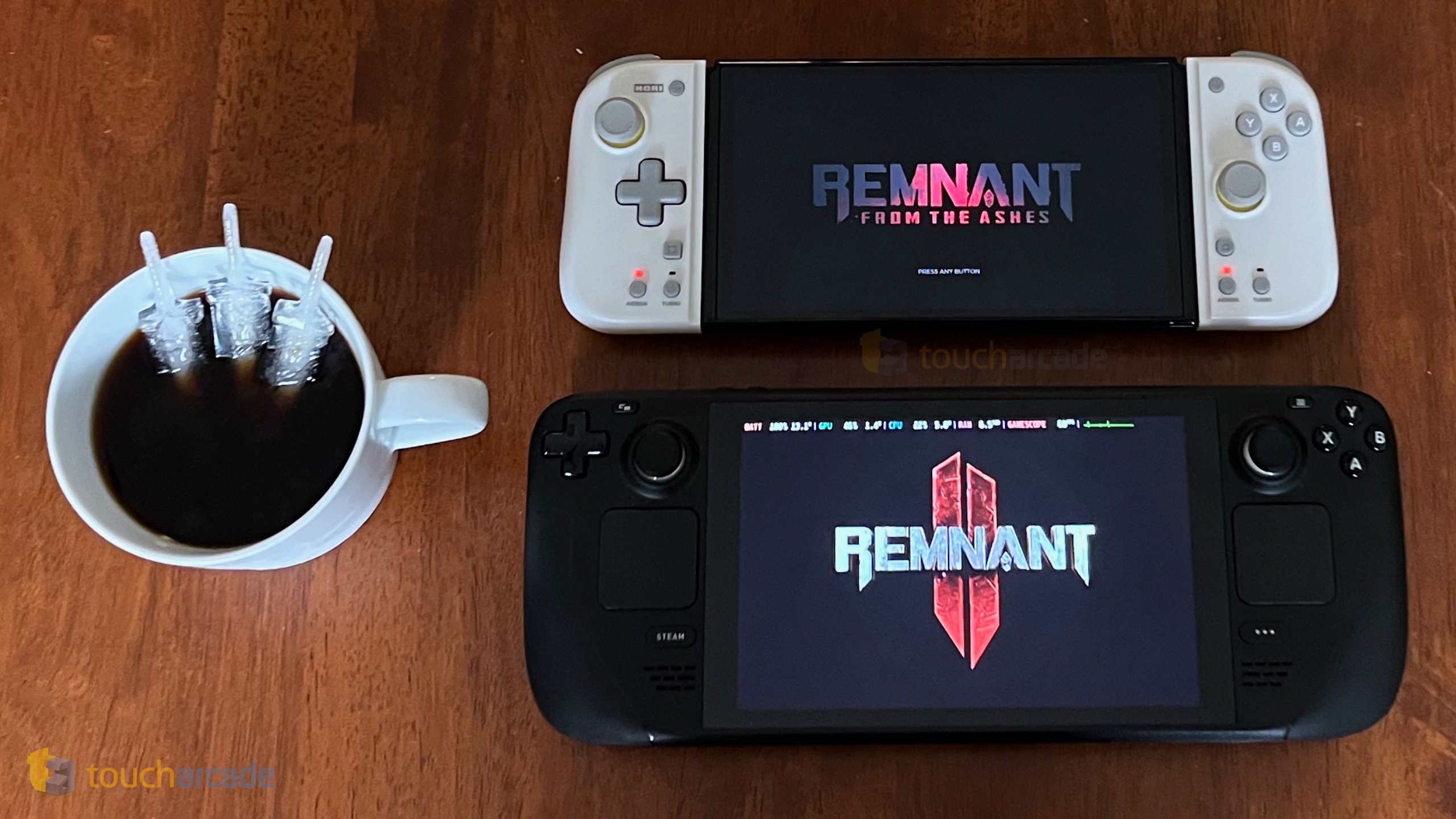 While this review will focus on Remnant 2 on Steam Deck and the PC port, I wanted to also cover why I love Remnant 2 so far. It feels like a huge improvement over the first game and I hope more games take inspiration from its co-op setup. Playing with friends is super simple in Remnant 2, and it is something I hope other developers take inspiration from for their own co-op systems. Remnant 2 itself is a big upgrade visually, in its music, and variety. The post-launch updates are changing up things already, but I can safely recommend Remnant 2 if you enjoyed the first game or if you just want to try a polished blend of third-person shooters and soulslikes. It also keeps things fresh making multiple playthroughs fun with how much changes, and how much customization is available.
I've included a screenshot of the Remnant 2 Steam graphics options, but I set everything to low on Steam Deck and opted for Intel XeSS upscaling set to performance. AMD's FSR in Remnant 2 is not good at all. With everything set to low, 720p (or lower while testing), and Intel XeSS, I could get the game to run at 30fps with some drops. This varies a lot based on the location you're in. Dense areas aren't terrible, but things become hard to see. Around launch day, these settings resulted in multiple drops into the low 20s or even below regardless of the location, so the current state is an improvement, albeit a small one. For a Steam Deck Verified game around launch, Remnant 2 needs more optimization. Given how it runs on consoles with a low internal resolution, I'm not surprised though.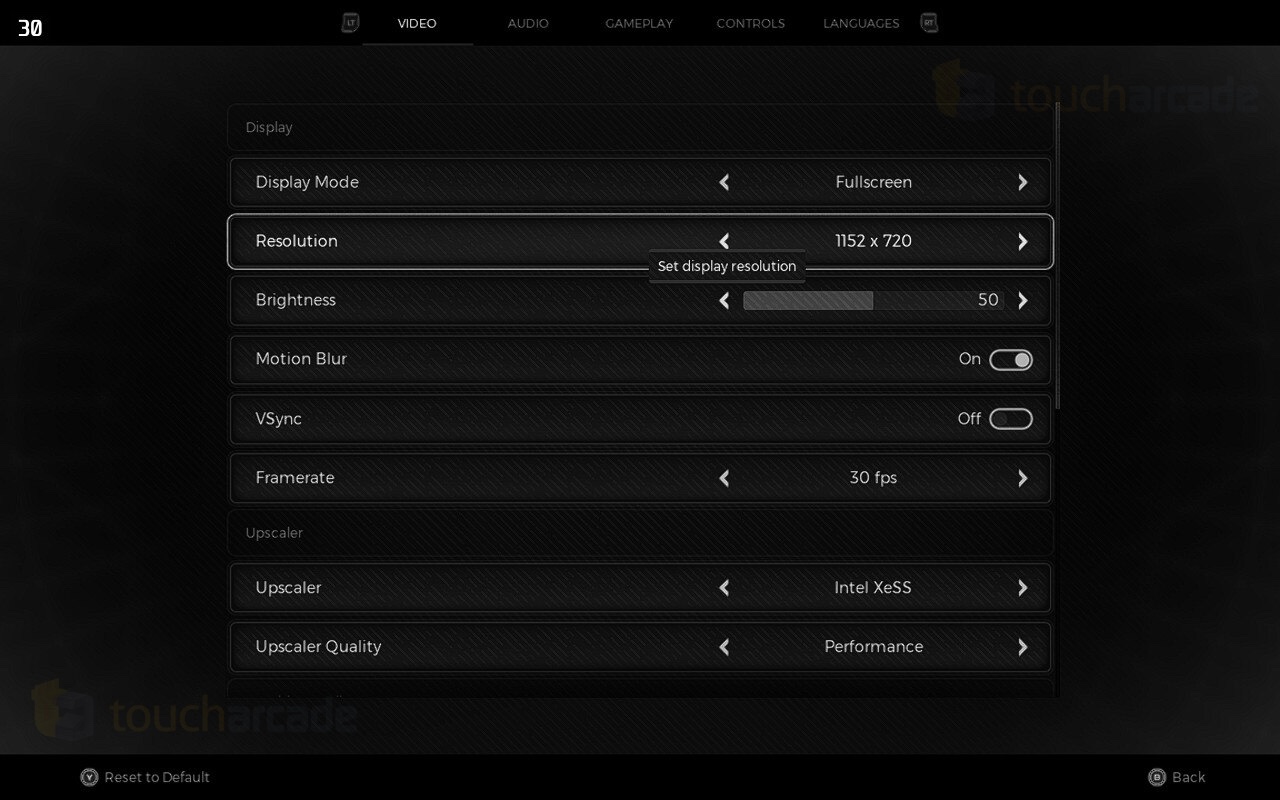 While discussing Remnant 2 Steam Deck performance, I want to emphasize how much better the overall experience is right now versus day one. Not only does Steam Cloud work now, the game is actually playable online with friends. I couldn't get online co-op to work at all until a recent patch. One thing to note about patches is that it takes a while to actually patch the game once said patch downloads. I wanted to see how Remnant 2 on Steam Deck would feel on the SD card, and I installed it to my Sandisk Extreme card. Patches still take an hour or so to install. Keep that in mind.
The more I played Remnant 2, the more I enjoyed it even on Steam Deck. This is a game I see myself replaying for a while thanks to the different builds possible even from the start. It did make me wonder about recommending Remnant 2 specifically to someone on Steam Deck and not something else. When I do Steam Deck reviews, I aim to try and help many potential buyers figure out if something is worth it or not on Steam Deck. In this case, I absolutely recommend Remnant 2 on Steam Deck with the big caveat about its visual cutbacks to get a decent frame rate. As an addition to your main PC where it likely runs better, Remnant 2 will be great to quickly dip in and out for sessions where you do a small area or just play with friends for a bit.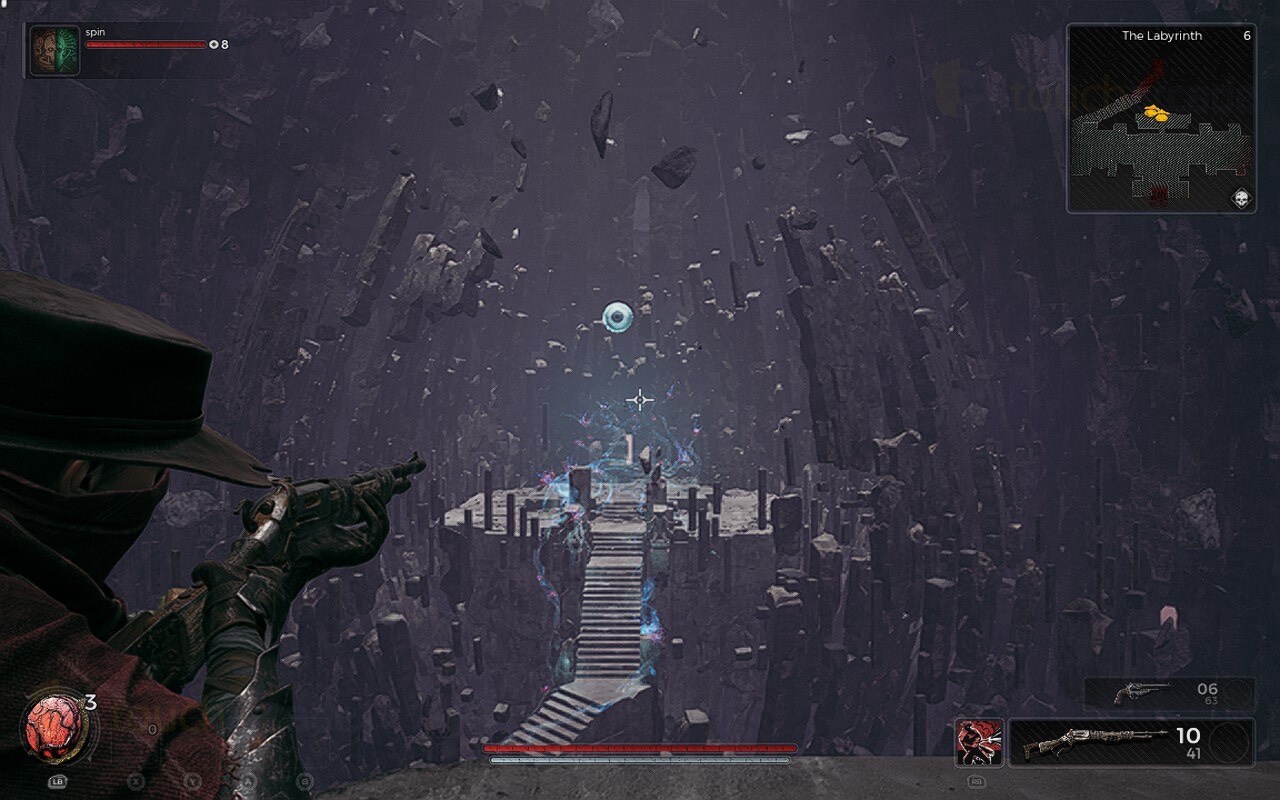 Remnant 2 on Steam Deck offers the ability to use gyro controls thanks to Steam Input. This is not available on either console as far as I'm aware, which is a big advantage for the game on Steam in general. It made going back to the Xbox Series X version harder since aiming is worse there without gyro. Steam Input continues to impress, and after some tweaking and getting used to the visual cutbacks, Remnant 2 feels right at home on Steam Deck. The ability to play on the go is also a bonus for the Steam Deck since there is no Switch port, and I don't see Remnant 2 hitting the current Switch. It might be a good game for the next Switch though.
Over the last few months games like Sony's The Last of Us Part I being a mess on PC and not great on Steam Deck even today made me question Valve's Steam Deck Verified program. When Remnant 2 and Baldur's Gate 3 got Verified, you'd assume they run fine and don't have issues. Remnant 2 right now runs a lot better than it did when it was branded Verified by Valve. I think it still shouldn't be marked as Verified though. Valve should make developers implement a good default graphics preset for Steam Deck for something to be Verified.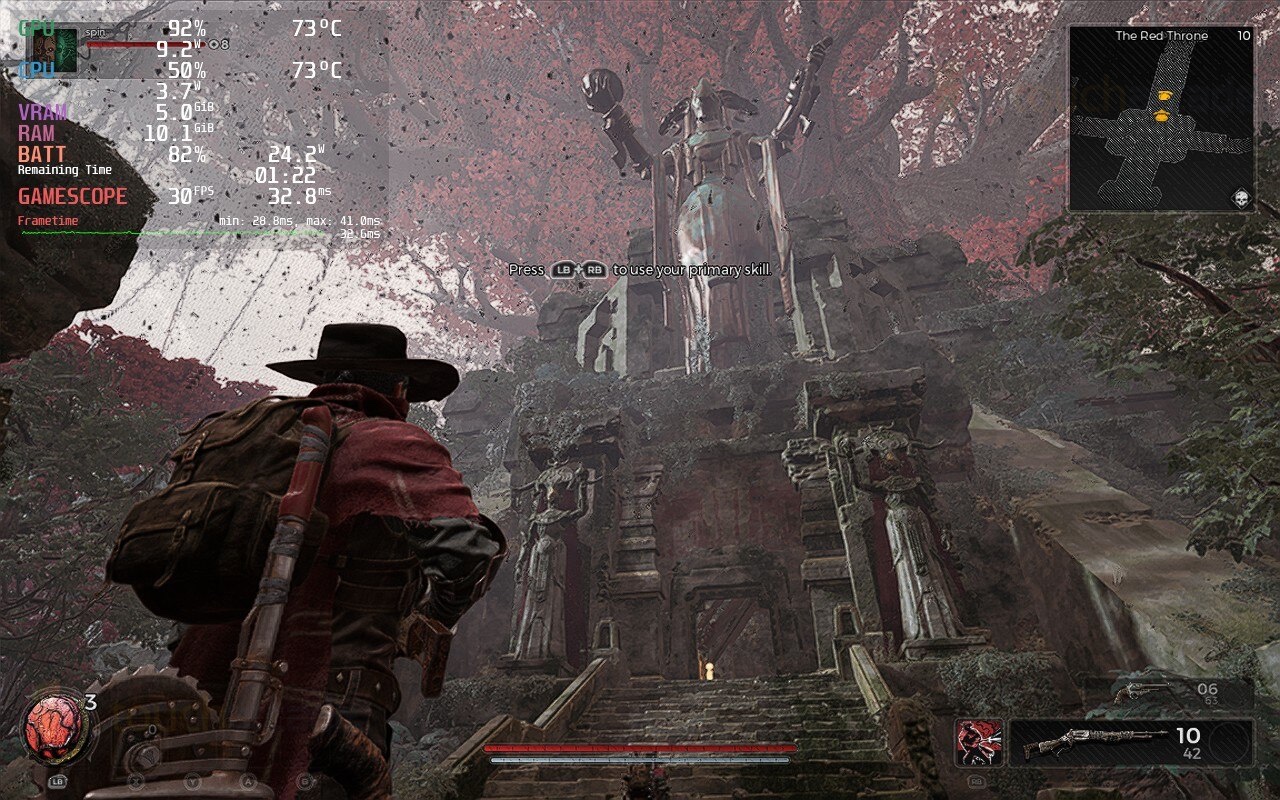 A lot of this review talking about compromises reminds me of when I write about demanding games getting Switch ports. I feel like we are getting close to that stage for games that only release on current generation consoles with their own visual cutbacks to run at a good frame rate on those more powerful systems. Remnant 2 definitely got me to think about how certain upcoming games might be on Steam Deck.
Right now, I'd recommend Remnant 2 itself for sure. I love the gameplay, co-op, soundtrack, and improvements over the first game. I do not love the visual downgrade to get it running decently on Steam Deck though. Since it is Steam Deck Verified, Valve likely wants people to buy it to play on Steam Deck, but just be prepared for some tinkering to get it running at an acceptable frame rate. I featured Remnant 2 as one of the best new games to play on Steam Deck in 2023, and I'm expecting it to be on my end of year list as well. While I'll stick to the Xbox Series X version for my main playthrough, I'm looking forward to checking out the DLC and playing more with friends on Steam Deck in the coming weeks. Hopefully Gunfire Games can optimize it further for Steam Deck soon.
Remnant 2 Steam Deck Score: 4/5
Interested in more Steam Deck coverage? Check out our Steam Deck recommendations!