Each and every day new mobile games are hitting the App Store, and so each week we put together a big old list of all the best new releases of the past seven days. Back in the day the App Store would showcase the same games for a week, and then refresh those features each Thursday. Because of that developers got into the habit of releasing their games throughout Wednesday or very early Thursday in order to hopefully get one of those coveted features spots. Nowadays the App Store refreshes constantly, so the need for everyone to release all on the same day has diminished. Still, we've kept our weekly Wednesday night format as for years that's the time people knew to check TouchArcade for the list of new games. And so without further ado please check out the full list of this week's new games below, and let us know in the comments section which games you'll be picking up!
---
Assetto Corsa Mobile ($4.99)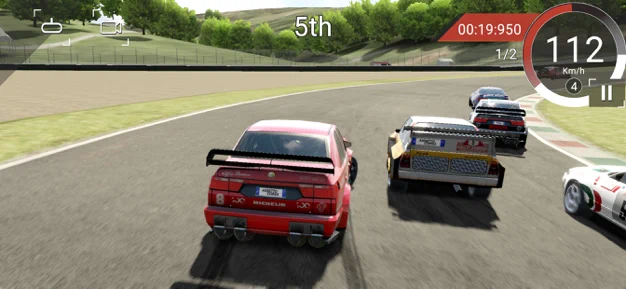 iTunes Description
Inspired by Assetto Corsa, the acclaimed driving simulator on PC and Console, Assetto Corsa Mobile is the perfect match for all motor-racing fans, offering a challenging experience for sports car enthusiasts.

Featuring 59 officially licensed sports cars – including, among others, iconic models from Abarth, Ferrari, Lamborghini, Maserati, Porsche and Toyota – Assetto Corsa Mobile brings you on track, offering multiple game modes, from the regular Free Practice to Classic Race and Time Attack, to new game mode exclusives, such as Overtake and Speed Camera modes.
Forum Thread: Assetto Corsa Mobile (by 505 Games)
---
Dice Paradise ($1.99)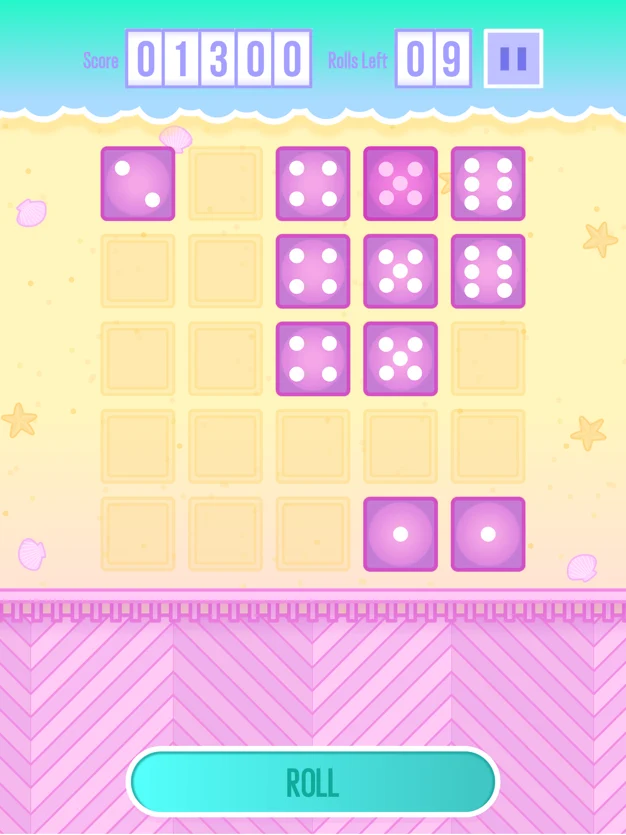 iTunes Description
Slow your roll! Chill with us on the beach and enjoy this satisfying and addictive dice game.

Dice Paradise is an aesthetically pleasing and relaxing dice-based puzzle game – so simple to pick up – the problem is putting it down again!

Clear the dice by matching rows on the board. Match dice of the same value, straights, or combos of both if you're getting fancy!
Forum Thread: Dice Paradise (by Bitty & Pete Ellison)
---
Dungeons & Miners ($2.99)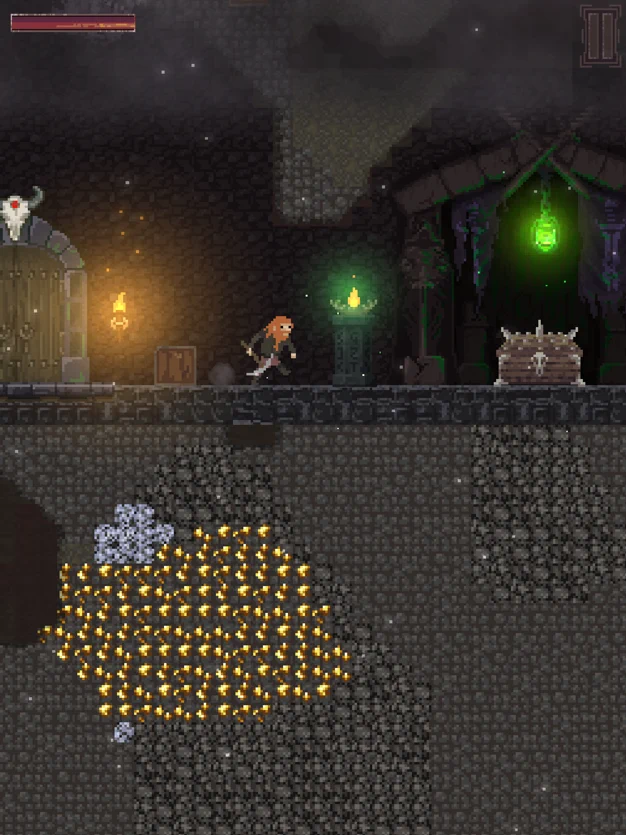 iTunes Description
Something is rotten in the state of Gravulgar. You are an outsider in search of adventure; equipped with sword, shield and your thrusty pickaxe, you must pave your way through dangerous dungeons and haunted mines to help the king restore the kindgom to its former glory.
Forum Thread: Dungeons & Miners (by AngryBugs)
---
Flarts (Free)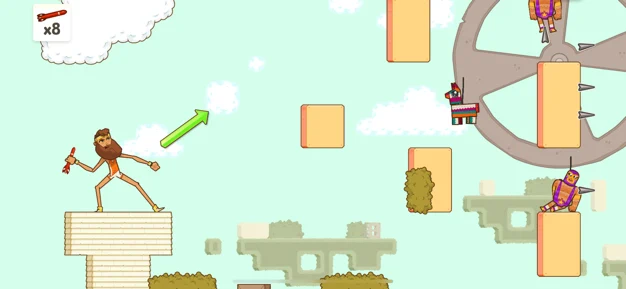 iTunes Description
Take aim and launch your Flarts (Flying Darts!) through precision based, obstacle-filled levels. Pop piñatas and aim for a bullseye on the Flartboard. Stretch your thumbs and jump into this quick and quirky arcade-style game. Controls are simple, but Flarts is sure to challenge!
Forum Thread: Flarts (by BitSmudge LLC)
---
Flea Jump! (Free)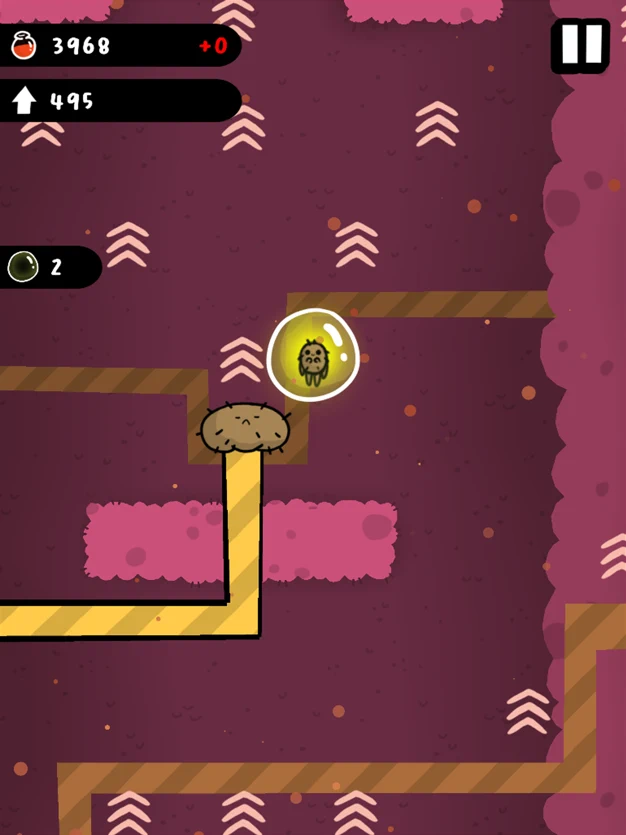 iTunes Description
Take control of Henry the hyperactive flea. Explore the innards of a great beast. Avoid mosquitos and ticks while collecting blood to power up and reach even higher scores. Meet a range of interesting characters along the way.

Flea Jump is also the first game to feature the accessibility Plugin Dislectek.
Forum Thread: Flea Jump! (by Lowtek Games)
---
Impossible Isles (Free)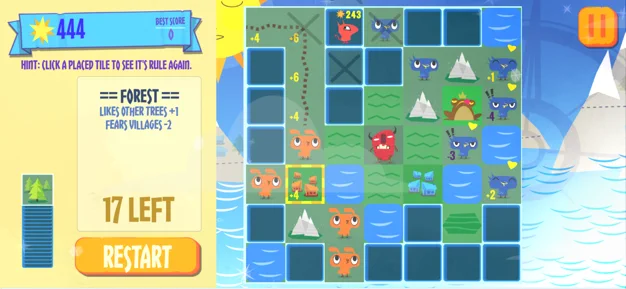 iTunes Description
A daily map-like puzzle for everyone! Simply place today's tiles to build your world and score against everyone else on the daily leaderboard.

But every day the Imp resets the world – a new pack of tiles, dealt in a new order all day. A new starter map and new wildcard. Even the Imp's path is the same all day so there's no luck, it's all down to your skill at placing each tile to score the maximum. Check your map score against everyone else on the daily leaderboard.

And certain tiles hold secret bonus scores if you can work out how to place them.
Forum Thread: Impossible Isles (by Team Pesky)
---
KonMari Spark Joy! ($3.99)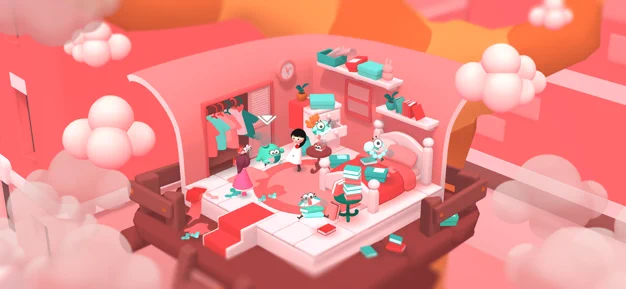 iTunes Description
Marie Kondo, the author of the worldwide bestseller "The Life-Changing Magic of Tidying Up", which has sold over 12 million copies in 40 nations. A miniature Ms. Kondo declutters the world with her "change your life by tidying up" method! Travel the world with Marie to play adorable, simple "tidying puzzles" and find important things!
Forum Thread: KonMari Spark Joy! (by Akatsuki Inc)
---
minar ($1.99)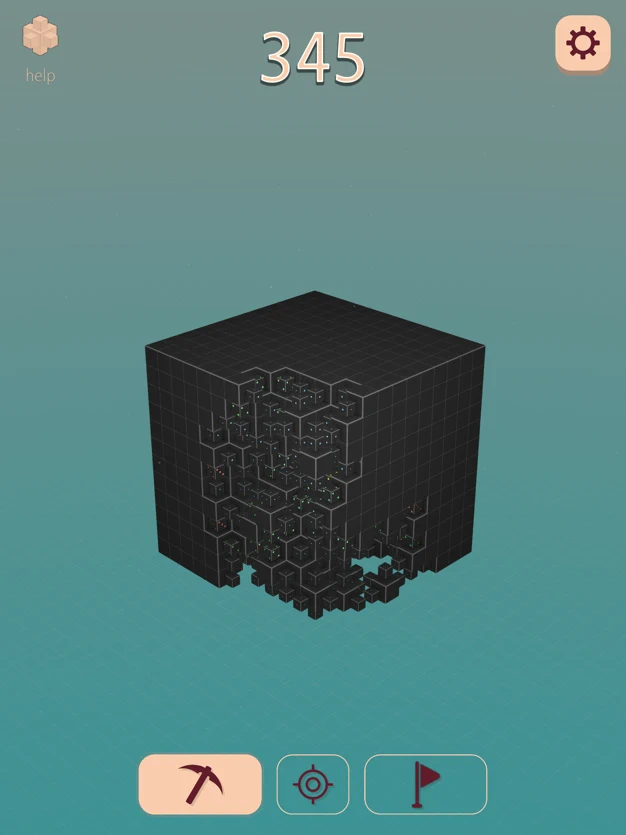 iTunes Description
Minar is a relaxing 3d puzzle game on the style of 'minesweeper'. The 3rd dimension adds an additional degree of challenge which makes minar truly unique.

The game comes packed with game modes and difficulties, and supports multiple customizations (including themes and skins). Once yours, the game is completely unlocked for you to enjoy to its fullest!
Forum Thread: minar (by Joao P Ruschel)
---
Murders on Budapest ($6.99)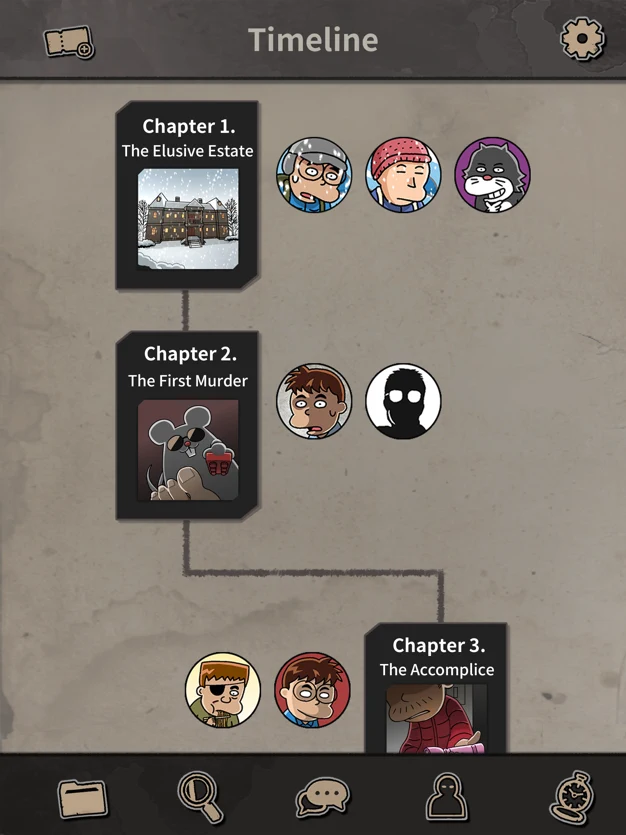 iTunes Description
Doyle, lost in a blizzard, is offered shelter at a grand estate. But when he tries to leave, a murder occurs.

Who is the killer? Could it be … me?!
Forum Thread: Murders on Budapest (by Buff Studio)
---
Red, White And Blue Blocks (Free)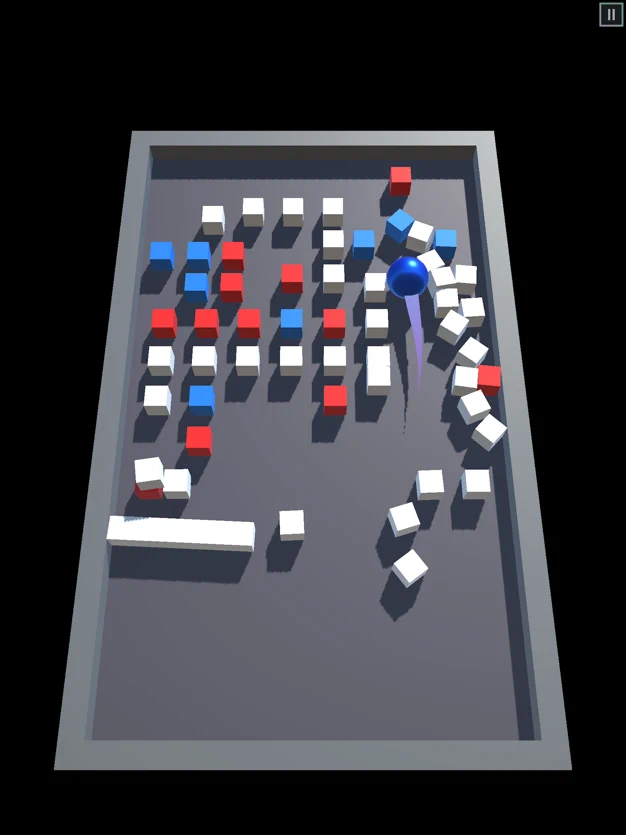 iTunes Description
Collect all blue blocks to progress to next level.

Player:
The blue sphere

Block Behaviour:
Red: Explode on touching a blue block or the player. Will destroy blue block and player when exploding
White: Can be pushed. Will push Red and Blue blocks
Blue: Collect all blue blocks to complete level

Control:
Relative virtual joystick
Forum Thread: Red, White And Blue Blocks (by BleatBleat)
---
Shout Seven (Free)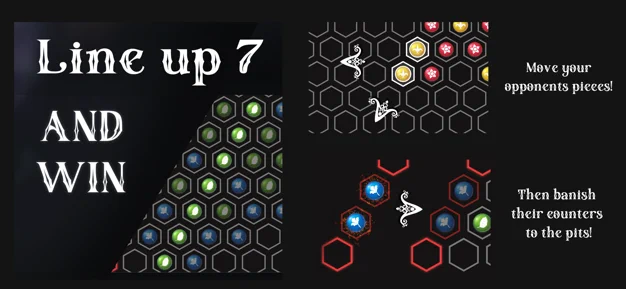 iTunes Description
Set in Ye Olde England, with stunning visuals and simple gameplay, this is an all new, addictive, medieval romp that takes alignment challenges to the next level, with a brand new way to move.

-You can start anywhere on the board
-You can only go where your opponents let you
-You can push your opponents off the board
Forum Thread: Shout Seven (by DotC Studios)
---
Sliding Seas (Free)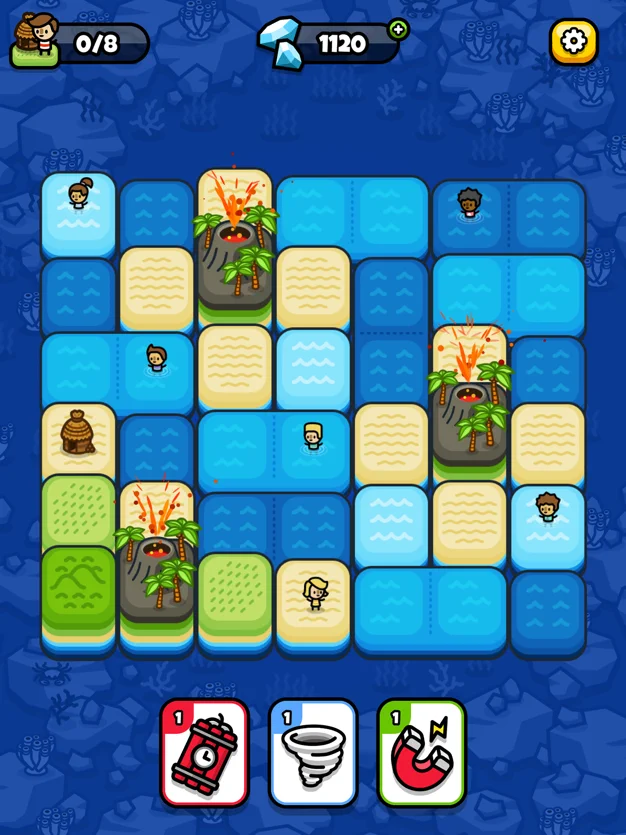 iTunes Description
Solve puzzles to create your own island paradise in this fun and relaxing match 3 adventure!

Be the mayor of your own tropical world! Pick cute buildings to decorate your island and hang out with cool VIP characters that you collect. Sliding Seas is the cutest and most relaxing match-3 puzzle game on mobile!
Forum Thread: Sliding Seas (by Mugshot Games)
---
Tsuki's Odyssey (Free)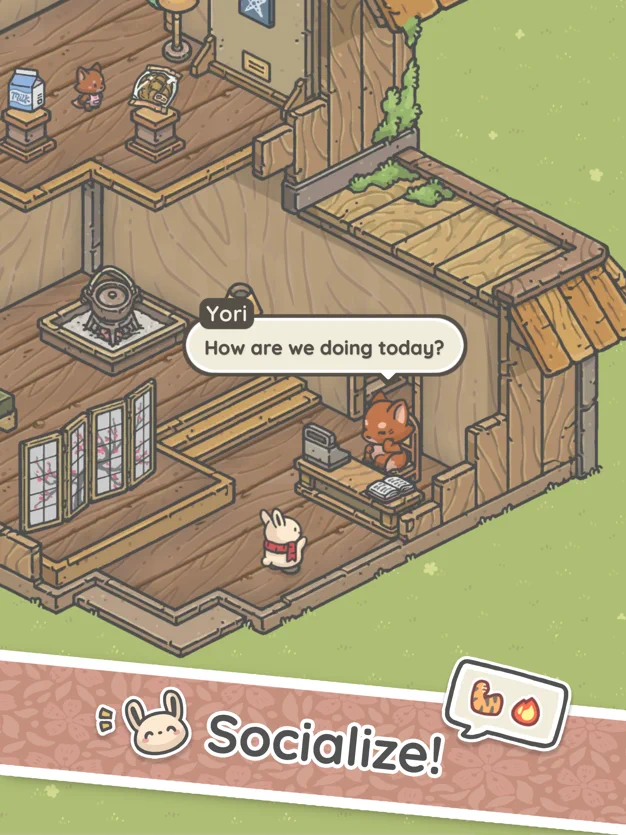 iTunes Description
Tsuki's Odyssey is a passive adventure game that immerses you into the world of Tsuki and the oddball characters of Mushroom Village.

Decorate your home, make friends, catch all kinds of fish and so much more!

It is important to note that Tsuki is not your pet, but a free spirit who will move and interact with the world as they please. But if you check in often, you just might catch something new and exciting happening in the town!
Forum Thread: Tsuki's Odyssey (by HyperBeard)
---
Who Stole My Beard? ($4.99)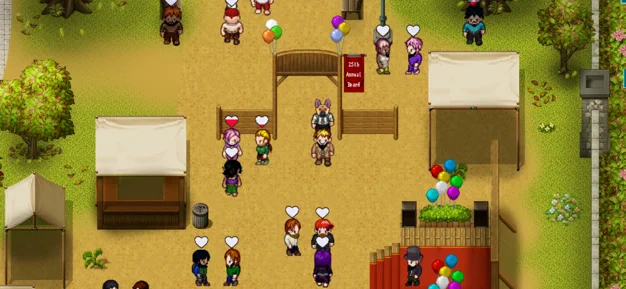 iTunes Description
Your beard has been stolen! You and your loyal dog Leo must investigate the people and places of Beardsville to solve the crime. Uncover conspiracies, find new beards, and remember to pick up the groceries in this charming town of bearded intrigue.
Forum Thread: Who Stole My Beard? (by Cleardot Games)
---
Winterlore II ($0.99)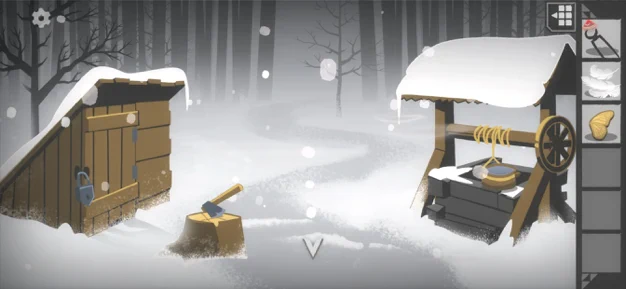 iTunes Description
Winterlore II is an adventure game based on folklore and traditions. The game is the second chapter set in the universe of Moroi Springs.

There's a new obstacle in Moroi Springs. What is it this time around?
Forum Thread: Winterlore II (by Moroi Springs)
---
Wordszle (Free)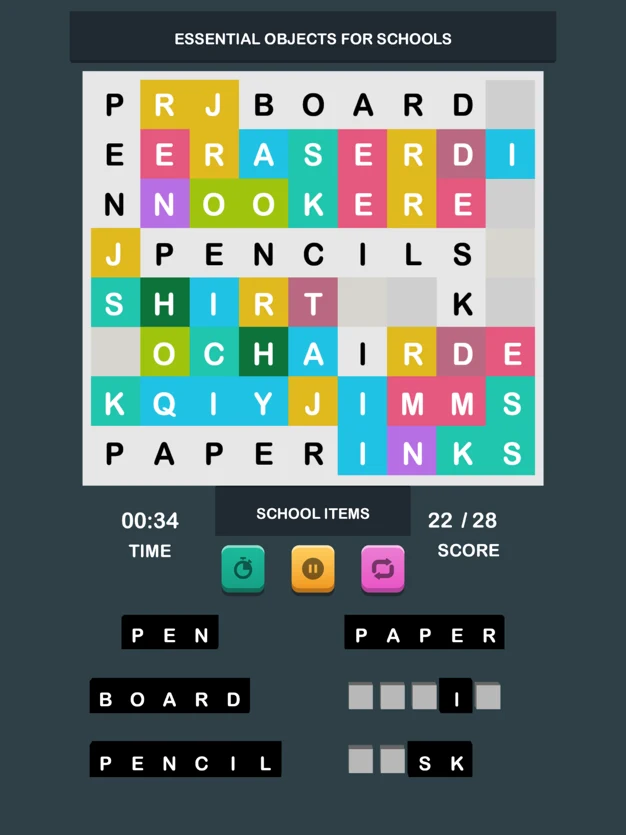 iTunes Description
Wordszle is a word puzzle game that contains alphabets within the puzzle grid. The goal of the game is tap to find the hidden word and tap to destroy wrong letters. This game comes in endless and level based modes. Play Wordszle and unlock all categories.
Forum Thread: Wordszle (by TheGameAppStudio)
---