The wait for xCloud on iOS devices has been really long but Microsoft has continued to insist that iOS owners will get to experience Xbox Game Pass Ultimate's cloud streaming soon. Over the months, Microsoft has added more and more games to the cloud on Xbox Game Pass and a new announcement reveals more than 50 of the games in the service now get touch controls. For those unaware, xCloud has touch control options for certain games and Microsoft showcased this with Minecraft Dungeons. The new announcement reveals Dragon Quest XI S, Gears 5, Slay the Spire and more as new titles with touch control support on xCloud. The full list of games that support touch controls on xCloud is here.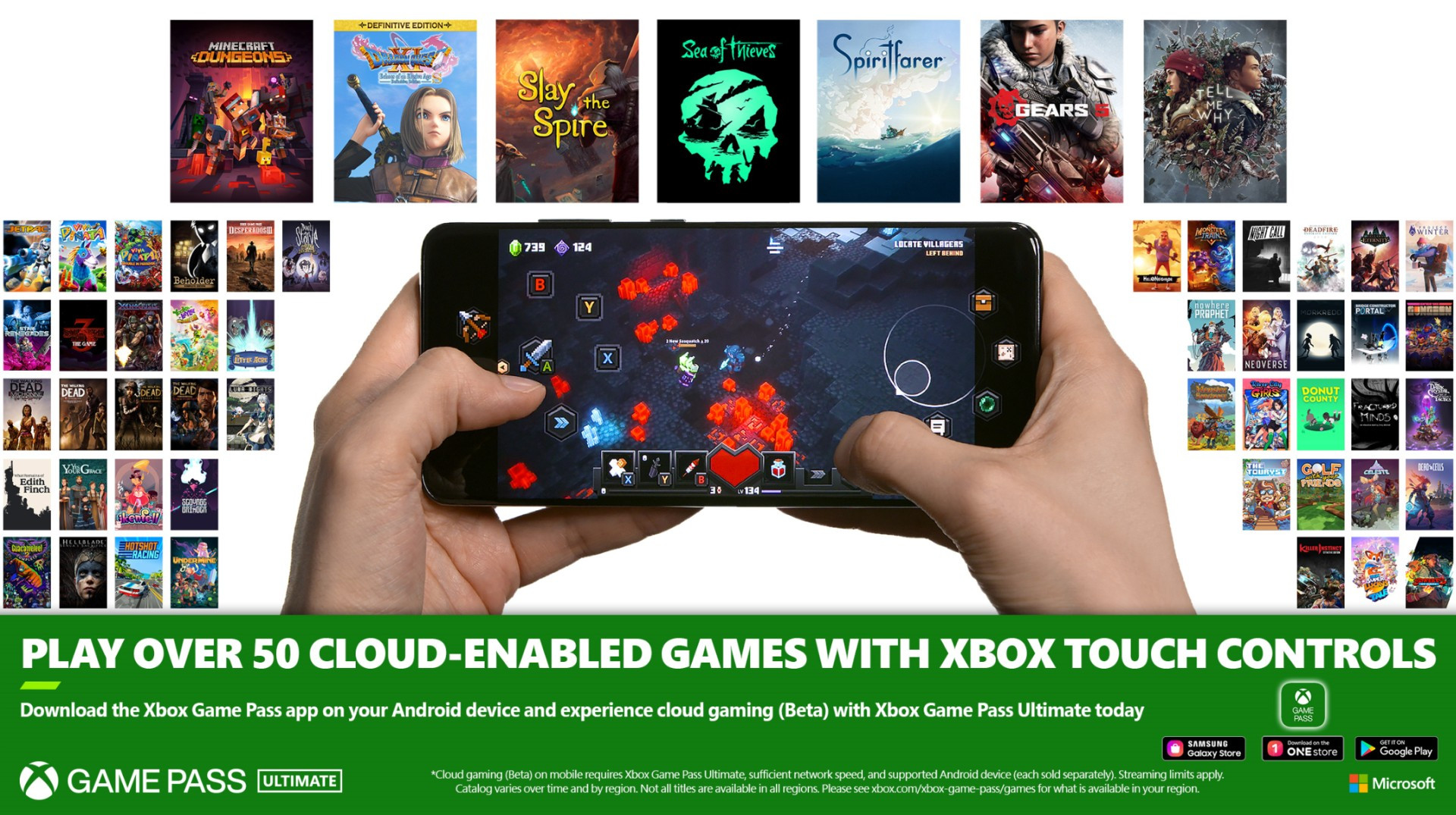 As with every Xbox Game Pass announcement, new games are detailed for the service. Today's highlight is GTA V returning to Xbox Game Pass on April 8th but with xCloud support. The amazing Octopath Traveler that debuted on Nintendo Switch before seeing a PC and eventually Xbox release is also cloud supported now. For those wondering why xCloud isn't on iOS in any form yet, Apple's own restrictions and rules are the reason for the delay. After a previous report revealed that Microsoft is bringing xCloud to iOS through the mobile browser, Microsoft confirmed that the cloud gaming (beta) which we all know as xCloud for iOS is coming soon. Check out how an early build looks here.
Once this is available, Xbox Game Pass Ultimate members will be able to play and access their own library (supported titles) across Xbox consoles, PC, Android, and iOS devices. As of now, you're better off buying an Android device if you really want to stream Xbox games to your phone immediately. Have you tried xCloud through any of the previews or the Android release?