Ever since Microsoft's xCloud service was originally revealed, there has been good news and bad news. The good news was about the actual service and how it would allow for custom virtual controls and controllers on mobile. The bad news is how it looks like it is going to take a long time for it to hit iOS if at all. While the list of countries for xCloud (game streaming) at launch isn't the best, it will expand over time. xCloud game streaming is included in Xbox Game Pass Ultimate as of now. On iOS, don't expect anything of note thanks to Apple's policies and their non-solution that we covered. Today, Microsoft revealed the full lineup of games available tomorrow and showcased Minecraft Dungeons running with touch controls on a phone. Check it out below:
Minecraft Dungeons is Microsoft's Diablo-like that is pretty good. I've been playing it on Xbox through Xbox Game Pass. The video above showcases how touch controls work and how customisable they are for streaming. I still hope Minecraft Dungeons gets a native mobile port in the future. The lineup of games includes over 150 titles. Microsoft's Xbox Game Studios games, indie games, third party releases, and more are featured in the list. Some highlights for me are NieR: Automata, Yakuza 0, Forza Horizon 4, and Untitled Goosee Game. The full list is here.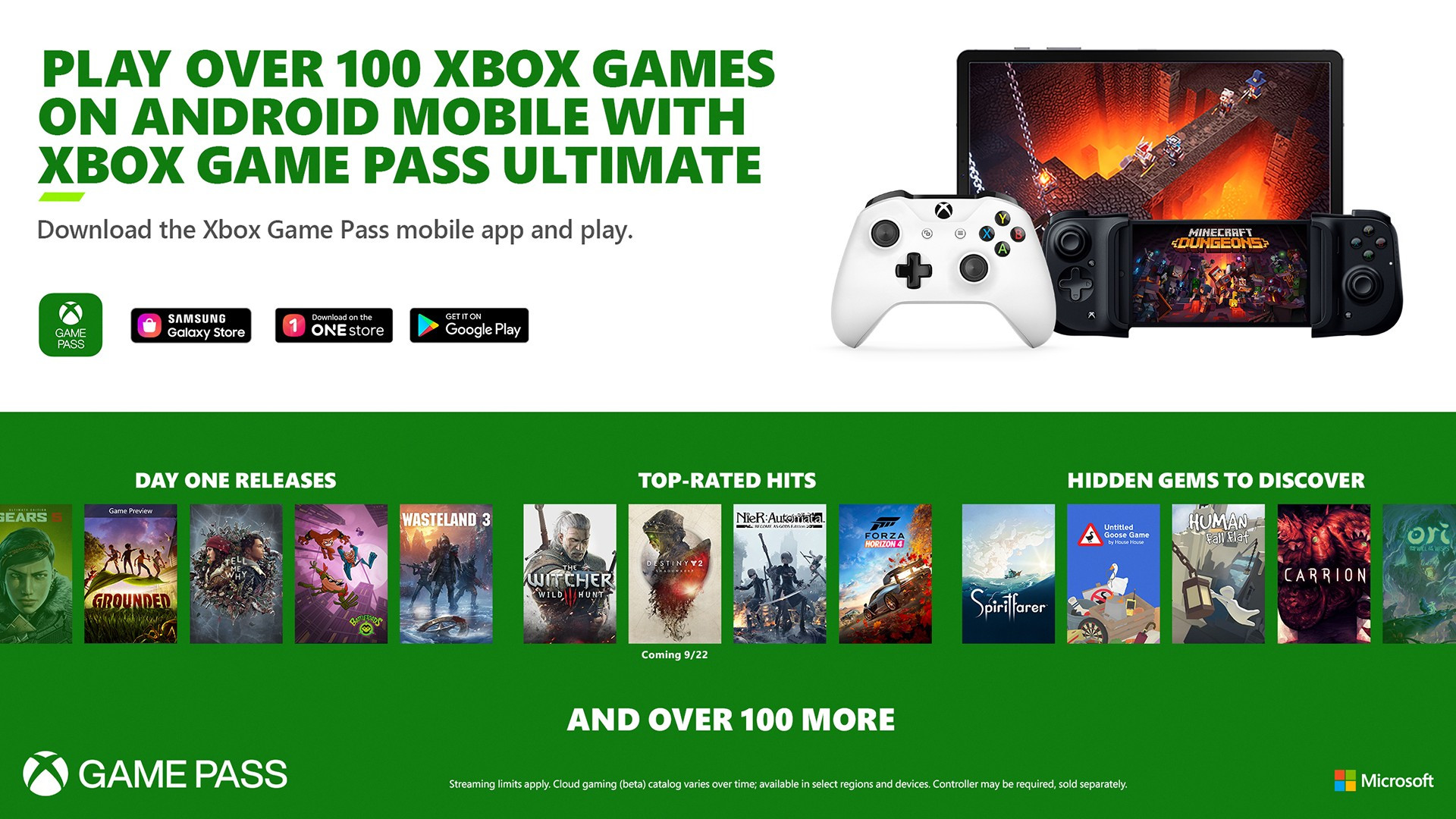 While you can obviously stream through the Xbox Game Pass app from the Google Play Store, Microsoft has partnered with Samsung for an even better Xbox Game Pass app available through Samsung's own Galaxy store on mobile which will include support for in-game purchases as well. It is going to be interesting to see how long Apple and Microsoft take to come to some compromise and get the app out for iOS. Have you tried streaming on Android yet or are you still holding out for an iOS app like I am?