Each and every day new mobile games are hitting the App Store, and so each week we put together a big old list of all the best new releases of the past seven days. Back in the day the App Store would showcase the same games for a week, and then refresh those features each Thursday. Because of that developers got into the habit of releasing their games throughout Wednesday or very early Thursday in order to hopefully get one of those coveted features spots. Nowadays the App Store refreshes constantly, so the need for everyone to release all on the same day has diminished. Still, we've kept our weekly Wednesday night format as for years that's the time people knew to check TouchArcade for the list of new games. And so without further ado please check out the full list of this week's new games below, and let us know in the comments section which games you'll be picking up!
---
Beat Workers ($2.99)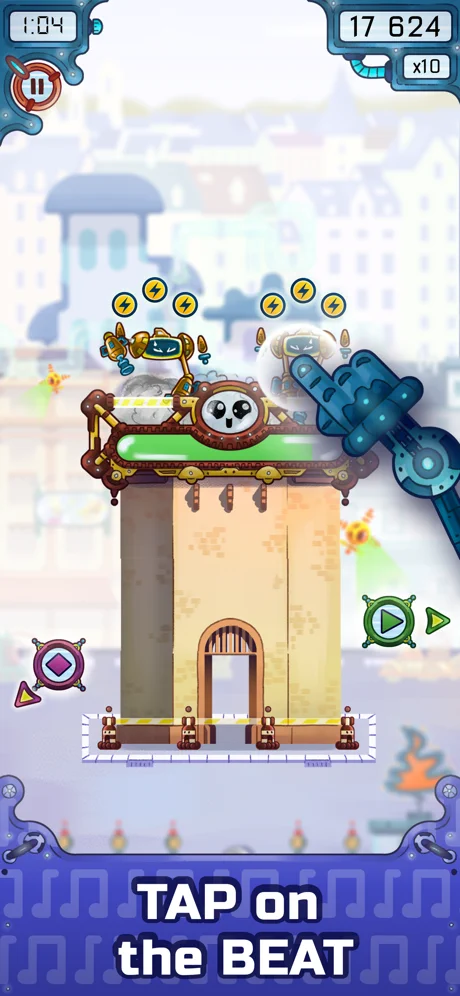 iTunes Description
Beat Workers is set in a futuristic world where most of the work is done by robots. You're put in the shoes of the Great Architect, one of the last employed human being. Your job ? Rebuilding monuments from the Great Country's past to offer some more distraction to the mostly idle Great People.
In order to do that, you need to synchronize builder robots by tapping to the beat of the awesome tracks composed specially for the game.
Forum Thread: Beat Workers (by NaturalPad)
---
Box It Up! Inc. (Free)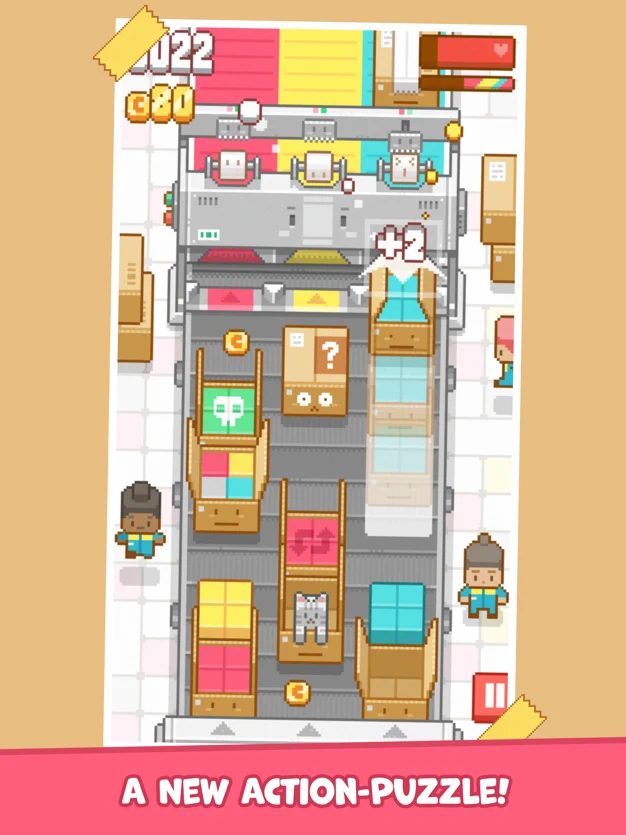 iTunes Description
From the creator of Tape it Up!, a unique action-puzzle game has arrived!
You need to pack the boxes up ASAP! How far can you go with these messy boxes?
Forum Thread: Box It Up! Inc. (by team TAPE)
---
Card Hog ($1.99)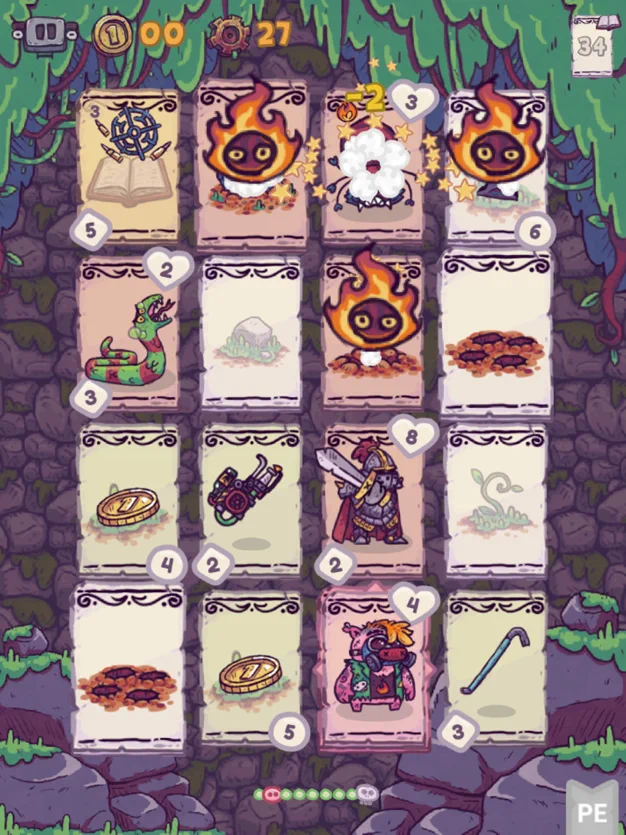 iTunes Description
Move your hero pig around the board of Card Hog by defeating challenging foes, dodging dangerous traps, collecting shiny loot… and scrap!

Discover weapons, magical skills, amusing card combinations and use them against enemies or trick them to fight against their own kind. During your journey you will meet friendly characters offering ways to improve your deck of cards with new weapons, skills, and upgrades.
Forum Thread: Card Hog (by SnoutUp)
---
Cats in Time (Free)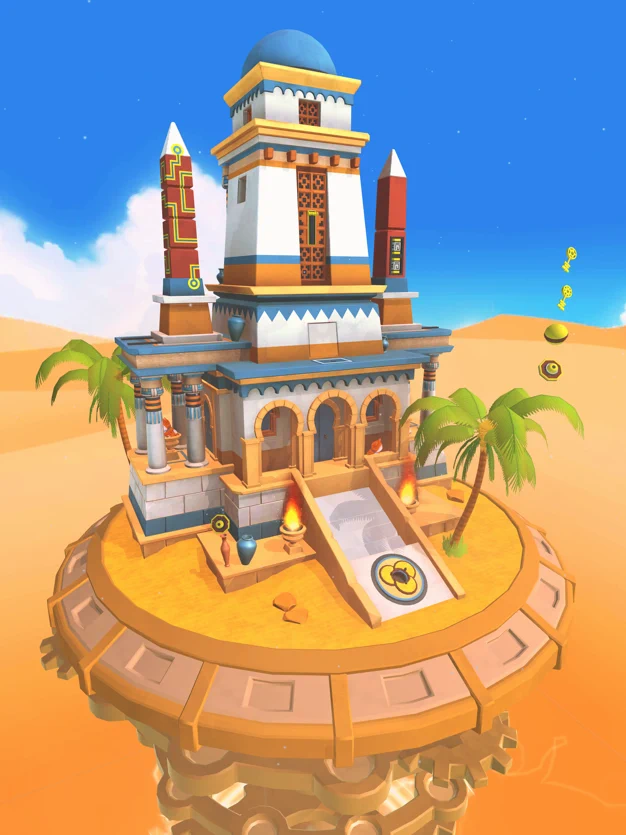 iTunes Description
Puzzle game in which you explore 3D dioramas, solve puzzles and save tiny cats lost in time! Crazy, right?
Now playable in regular or augmented reality (AR) mode!
Forum Thread: Cats in Time (by Pine Studio)
---
Crash Bandicoot: On the Run! (Free)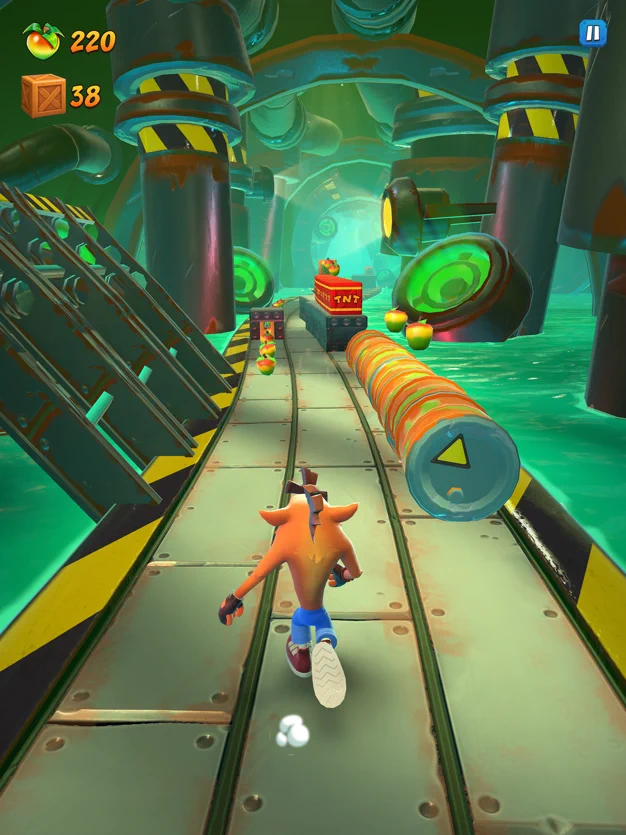 iTunes Description
Join Crash Bandicoot and his sister Coco on a mission to save the multiverse!

Think fast to keep Crash and Coco running, jumping, spinning and smashing in lanes loaded with obstacles. Speed through mysterious lands, defeating the henchmen of Doctor Neo Cortex.
Forum Thread: Crash Bandicoot: On the Run! (by King)
---
Dawncaster: Deckbuilding RPG ($4.99)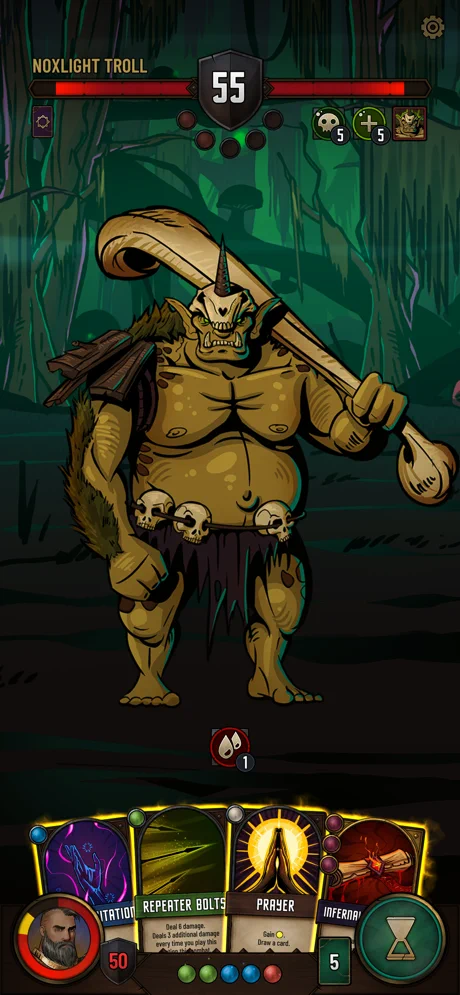 iTunes Description
Dive into the dark fantasy world of the Shattered Realms and join the battle against evil. Play as a cunning rogue, a brutal warrior or a mysterious Seeker wielding arcane magic. Or create your own class and play as who- or whatever you want to be! Start playing today, create a unique deck with access to over 300 cards and see how far you can venture into the corrupted lands of Umbris.
Forum Thread: Dawncaster: Deckbuilding RPG (by Rick van der Wal)
---
Doctor Who Lonely Assassins ($3.99)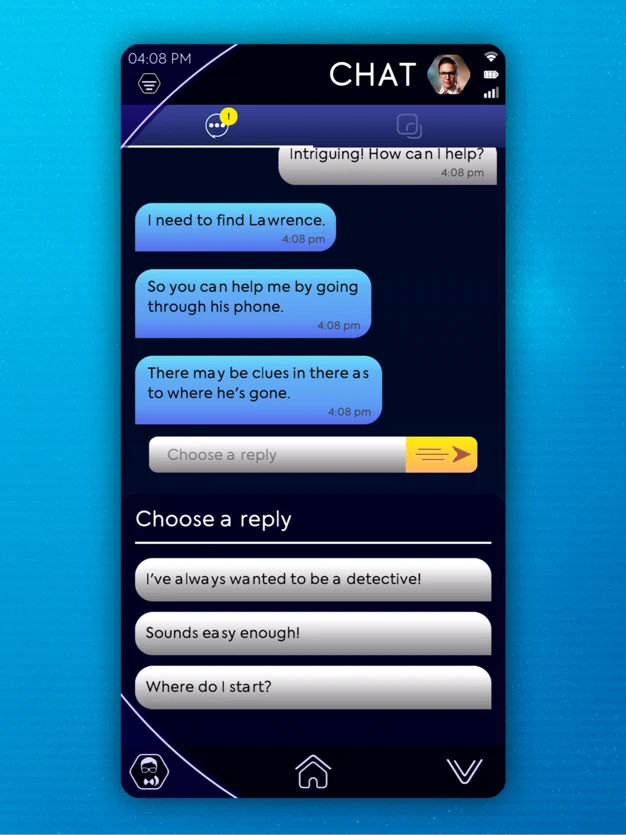 iTunes Description
Amidst a sinister series of events at a seemingly abandoned house in London, someone goes missing, and you find their phone. When it begins to self-destruct, ex-UNIT scientist Petronella Osgood enlists your help to uncover hidden clues and solve cryptic puzzles. Will you unravel the truth behind the chilling disappearance before it's too late? But remember: don't turn your back, don't look away and DON'T BLINK.
Forum Thread: Doctor Who: Lonely Assassins (by Kaigan Games & Maze Theory)
---
Dwarf Journey ($2.99)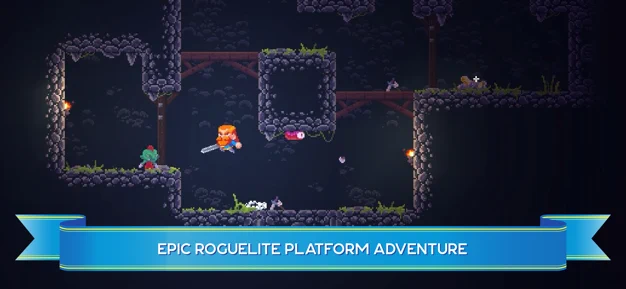 iTunes Description
A glimpse of death made the strong and wise warrior Gallar look for a way to continue enjoying worldly pleasures for all eternity. Ancient writings say there is a mystical cave in the Valley of Eternity that holds a lost relic capable of granting eternal life to the brave who finds it. Armed with his ax and his trusty pickaxe, Gallar sets off for the northern mountains in search of an epic adventure that may cost his own life; or guarantee it forever.
Forum Thread: Dwarf Journey (by Orube Game Studio)
---
Fable Wars (Free)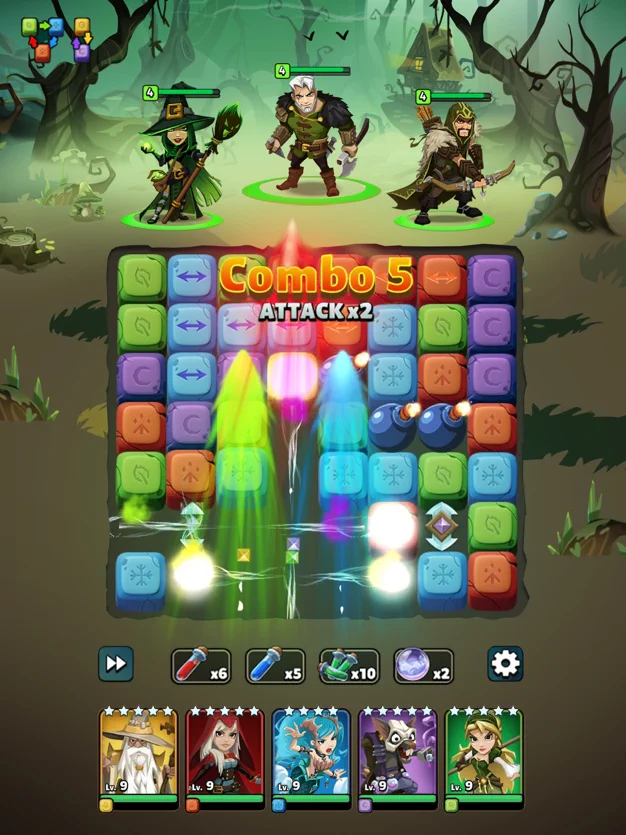 iTunes Description
Traverse the enchanted forest in Fable Wars unique take on a card puzzle RPG game. Put together a team of fable heroes and save the fantasy world by defeating the enemies in a series of thrilling puzzle quests. Build your card collection and assemble a team of legendary heroes!
Forum Thread: Fable Wars (by Gamesture)
---
Fate of Ka‪i‬ ($2.99)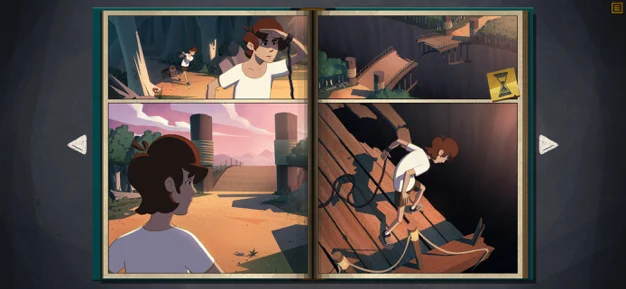 iTunes Description
Fate of Kai is a new kind of adventure. Explore different storylines, solve puzzles, travel through time and manipulate characters ideas to help Kai reach the castle.

Fate of kai is a unique and innovative experience in the puzzle genre. Discover Kai's story by walking through the beautiful panels of a magical hand-illustrated book. Explore each chapter like a maze, and modify the characters' ideas to move the plot forward in the correct direction.
Forum Thread: Fate Of Kai (by Trylight Game Studio)
---
Final Fantasy VIII Remastered ($20.99)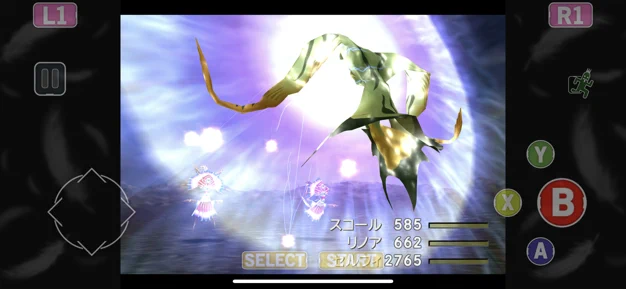 iTunes Description
FINAL FANTASY VIII was first released on February 11, 1999. Beloved by fans, this title has garnered a great deal of popularity even compared to other installments in the FINAL FANTASY franchise, selling more than 9.6 million units worldwide. And now players can enjoy FINAL FANTASY VIII on their smartphone! With renewed character CG, the world of FINAL FANTASY VIII is now more beautiful than ever before.
Forum Thread: Final Fantasy VIII Remastered (by Square Enix)
---
Ghost Jump Go! (Free)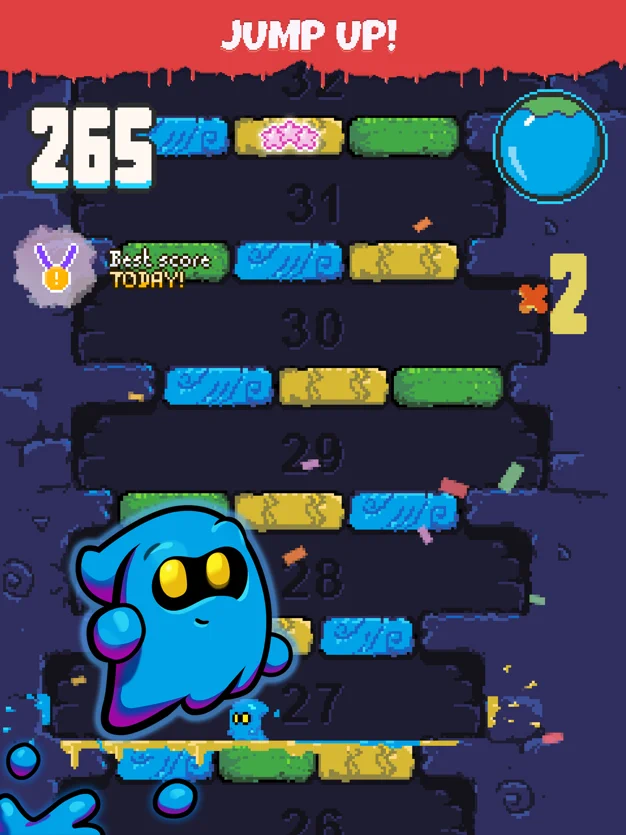 iTunes Description
Ghost Jump Go! is an endless jumper with a color twist. You jump upwards a tower made of beautiful pixel art. The Ghost floats across the screen from left to right. Above is a ceiling made of colored blocks. Every time the Ghost changes direction it randomly picks a color from the ceiling blocks. This gives you one length of a room to react. You can only jump through blocks of the Ghost's current color. Reaching a new floor adds points to your score. The most fun is to master the art of entering and leaving a floor with no more than one turn. If you do so you fill up your combo orb and subsequently multiply your score.
Forum Thread: Ghost Jump Go! (by cstack ug)
---
GT Manager (Free)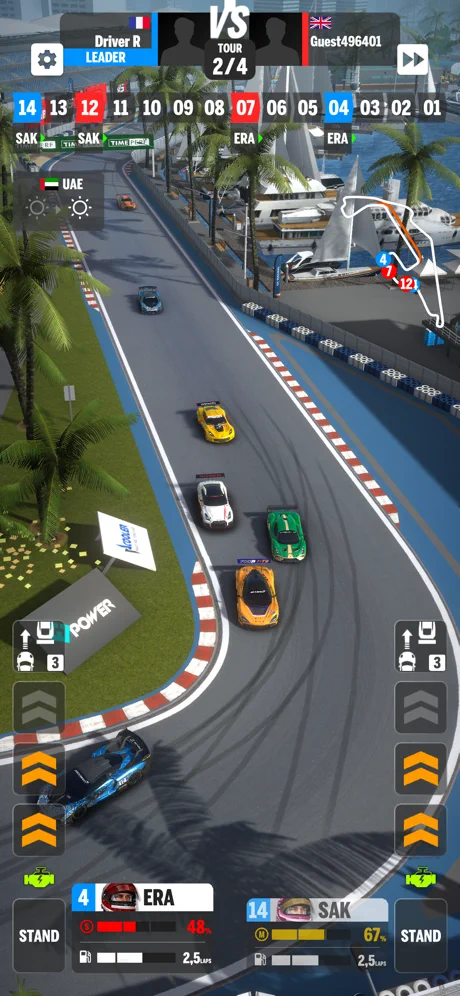 iTunes Description
Manage your team from the pit wall to master the art of racing. Compete head to head online with other players.

Scout sponsors and drivers, invest in your factory to research and build performance parts. Create technological alliances with other players to trade performance upgrades. Score championship points and climb rankings to move up Leagues.
Forum Thread: GT Manager (by Tiny Digital Factory)
---
Guroku (Free)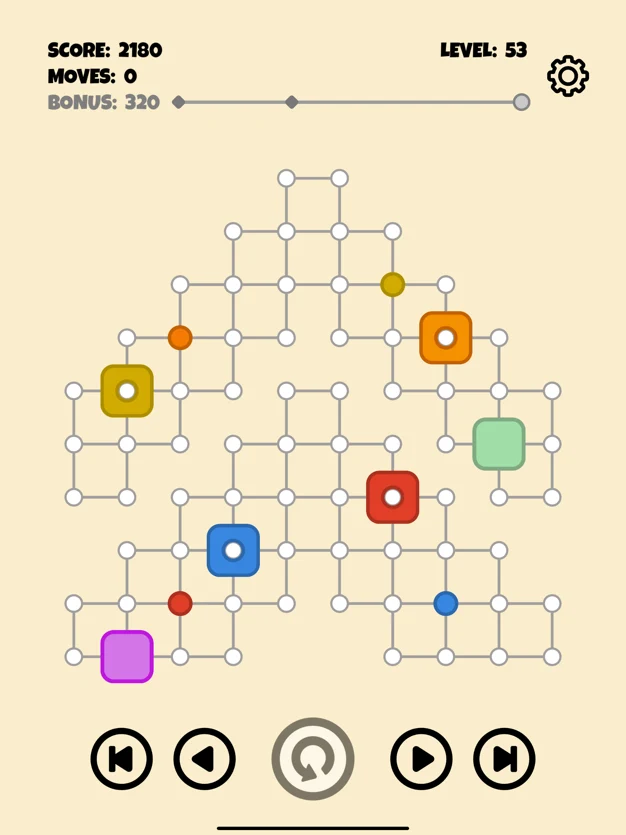 iTunes Description
Guroku is a logic game based on a completely new principle.
Move the colored squares to place them on rings of the same color.
Try to solve all the puzzles. Shake your brain, it's not as easy as it might seem!
Forum Thread: Guroku (by MMXIX)
---
Hunt Royale (Free)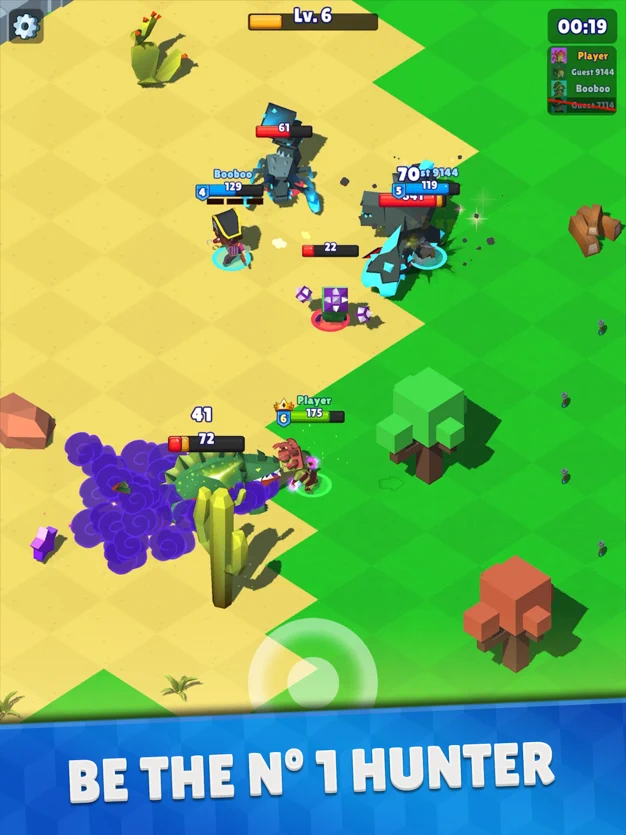 iTunes Description
Become a top survivor hunting cool monsters against other people! Choose one of 30 completely different characters with their own skills. Learn XP, unlock new abilities.

The hunt is on! Enter the hunting grounds as one of 4 warriors and survive in combat against awesome and unique fantasy enemies in this new type of battle royale!
Forum Thread: Hunt Royale (by BoomBit)
---
Idle Area 51 (Free)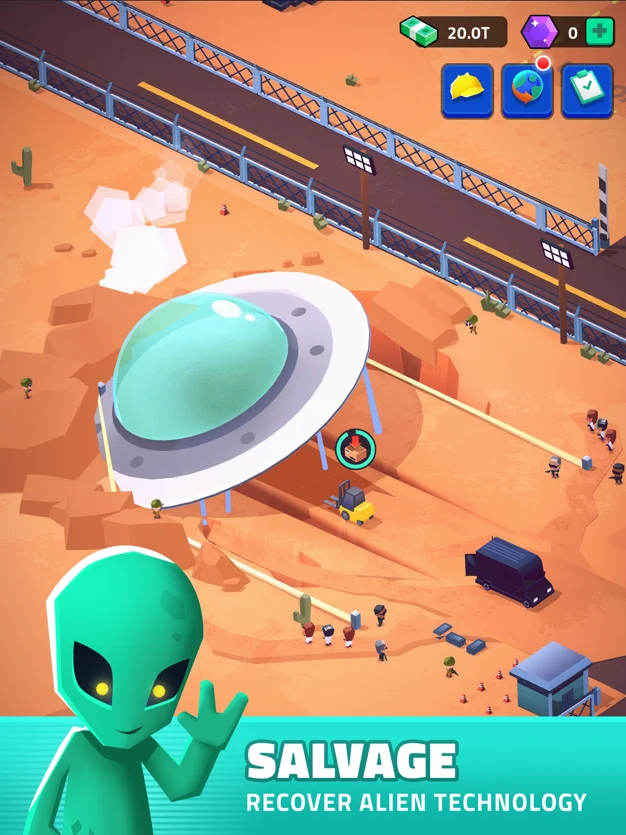 iTunes Description
The aliens have CRASH landed!
Salvage as much alien tech as possible from the downed UFO and take it to your super secret desert facility for research in Idle Area 51.
Forum Thread: Idle Area 51 (by PlaySide)
---
Insignia: Tactics ($4.99)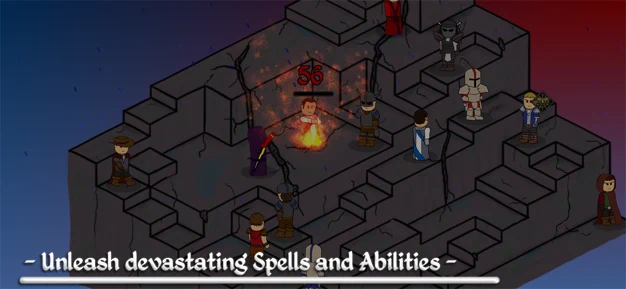 iTunes Description
Welcome to the world of Insignia, where the bonds of friendship and comradery are forged in the fires of unending conflict. You are Rayl, nephew to the Archon of Artesia. You'll stop at nothing to protect your country and family, but your foes are many and equally persistent. Somebody has it out for you, and it will take great courage and resolve to defeat them. Can you solve the mystery of the war and bring those responsible to justice?
Forum Thread: Insignia: Tactics (by Win Button)
---
Jigsaw Video Party (Free)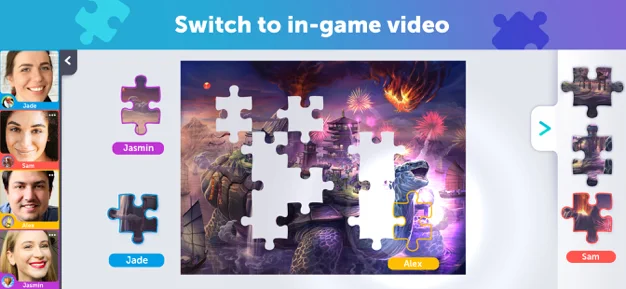 iTunes Description
Video chat with friends while you complete multiplayer jigsaw puzzles! Add your friends, group chat and easily move to video chat when you start a puzzle. Chill face-to-face with friends and family wherever you are. Or relax with jigsaws on your own. Just talk online with a fun game and no ads.
Forum Thread: Jigsaw Video Party (by Marmalade Game Studio)
---
Lightblade Racer (Free)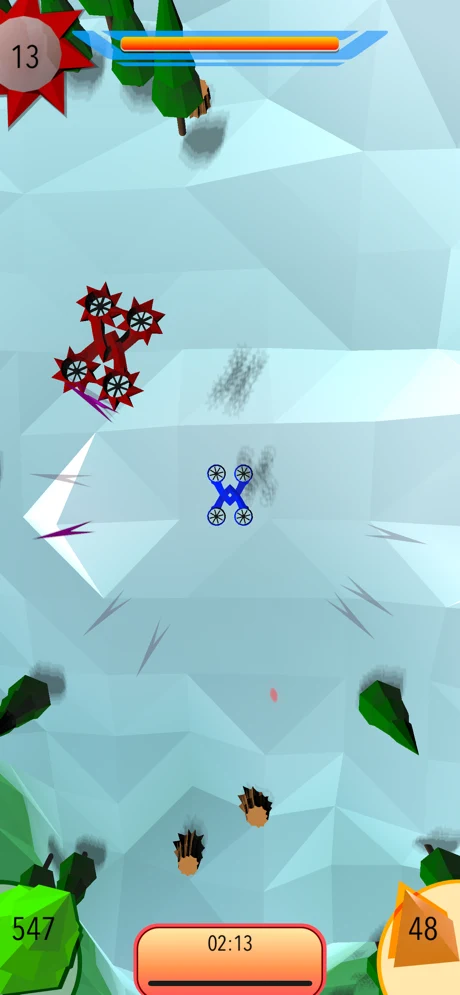 iTunes Description
Do you have what it takes to take command of a fleet of Lightblade Drones? Translate your taps and swipes to pilot a fast and responsive fighter, and bring destruction to the waves of enemy chopper drones…

Race to save the trees! Nature is under attack by a rampant and out of control FANGLE Artificial Intelligence! It has gone crazy and thinks that it needs all the wood in the world, from the last trees on Earth.
Forum Thread: Lightblade Racer (by Kevin Haggerty)
---
Mini DAYZ 2 (Free)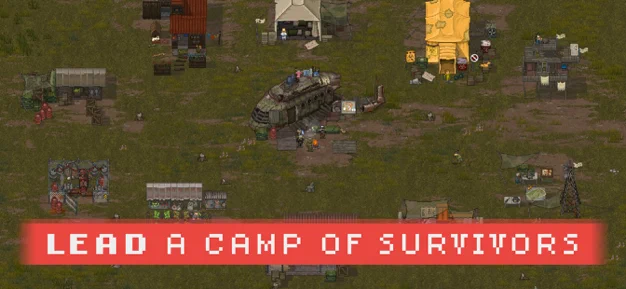 iTunes Description
It's you against the world wanting you (un)dead. Got what it takes to survive?
A deadly virus plagues the world.
Animals are running wild. People are running wilder.
Civilization has collapsed and the end times are here.
Only you can help humanity.
Forum Thread: Mini DAYZ 2 (by Bohemia Interactive s.a)
---
Project CARS GO (Free)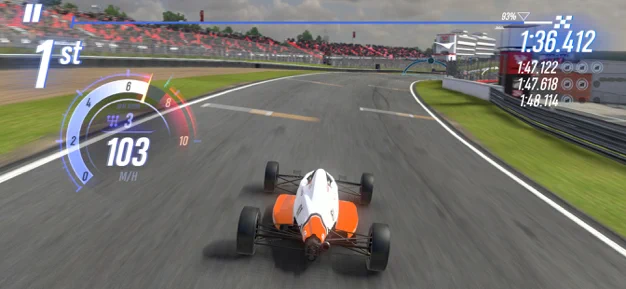 iTunes Description
Feel the thrill of racing in PROJECT CARS GO with ONE-TOUCH racing gameplay optimized for mobile.
Compete around the world on the most famous race and drag tracks and compete for glory at the finish line!
Forum Thread: Project CARS Go (by Slightly Mad/Gamevil)
---
Puzzle Heist (Free)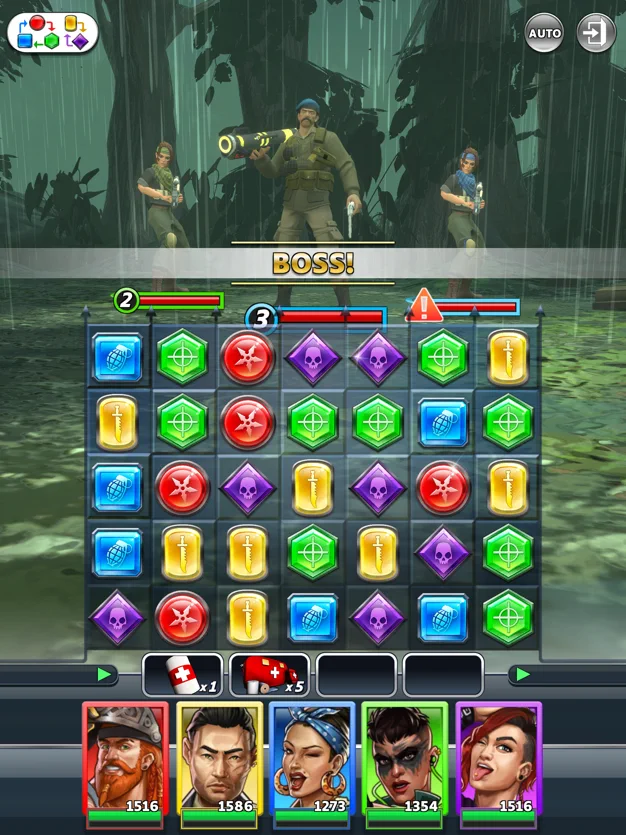 iTunes Description
Fast cars, furious battles, legendary loot and epic boss fights. Get a crew together, pick some rides and take on the world in Puzzle Heist! A brand new and exciting puzzle RPG game like nothing you've ever seen.
Forum Thread: Puzzle Heist (by Hutch Games)
---
The Roman Empire (Free)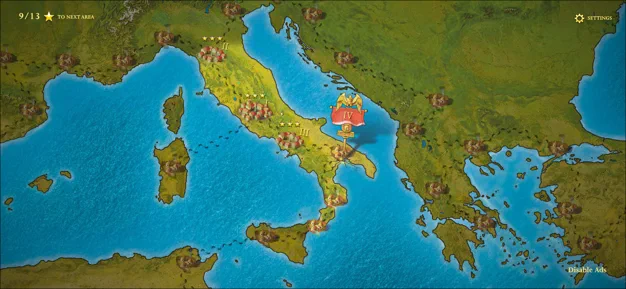 iTunes Description
Roman Empire is a fast paced strategy game where you, as a new Caesar, will conquer the Europe.

Drag your units between cities to attack enemies or defend your cities from attack. To win, use the right tactic and take over all villages and cities.
Forum Thread: The Roman Empire (by Binary Banana)
---
Run Godzilla (Free)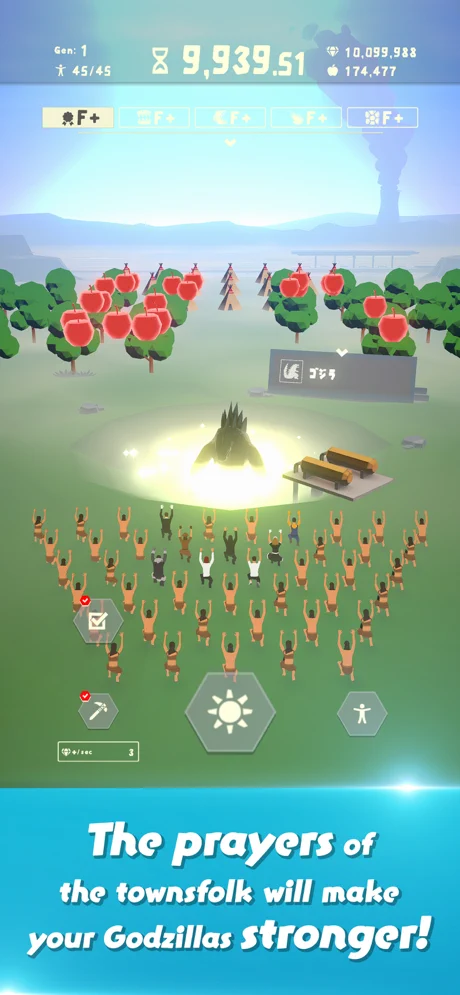 iTunes Description
A bizarre casual game where you raise Godzilla.

Nestled away on a planet where civilization has long since died out, there is a small village where you can raise Kaiju.
The Kaiju love to run.
Forum Thread: Run Godzilla (by Toho Co.)
---
Underdogs (Free)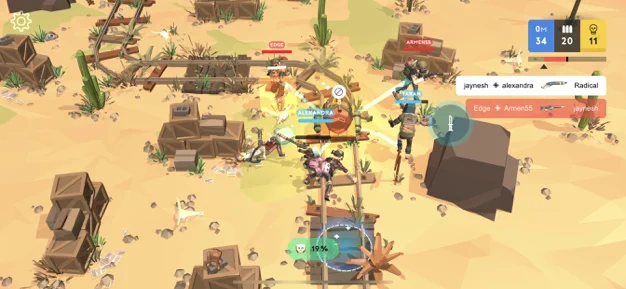 iTunes Description
Underdogs is a new and unique multiplayer experience. Work as a team to push the cart to the enemy base in this epic fast-paced multiplayer action game.
Forum Thread: Underdogs (By MoonBear LTD)
---