Each and every day new mobile games are hitting the App Store, and so each week we put together a big old list of all the best new releases of the past seven days. Back in the day the App Store would showcase the same games for a week, and then refresh those features each Thursday. Because of that developers got into the habit of releasing their games throughout Wednesday or very early Thursday in order to hopefully get one of those coveted features spots. Nowadays the App Store refreshes constantly, so the need for everyone to release all on the same day has diminished. Still, we've kept our weekly Wednesday night format as for years that's the time people knew to check TouchArcade for the list of new games. And so without further ado please check out the full list of this week's new games below, and let us know in the comments section which games you'll be picking up!
---
Balance Weight Puzzle (Free)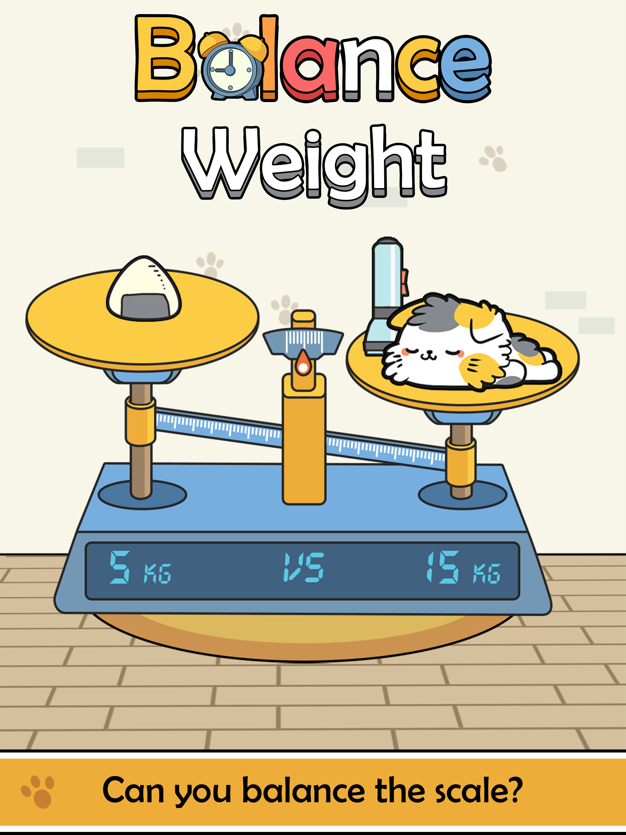 iTunes Description
Arrange your cats and other items to 2 sides of the scale to balance. Sound easy right? But it will blow you mind when you actually solve it.
Forum Thread: Balance Weight Puzzle (by Genix Lab)
---
City Shark ($0.99)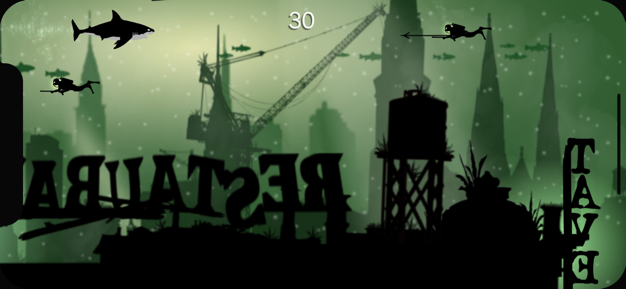 iTunes Description
New York City 2100. In a world submerged by a hundred feet of melted ice cap water is one shark, one shark engulfed in a rip tide. Can you find your way through the rubbles and emerge victor unscathed?

Includes a Meditation Mode where you simply swim the fishes endlessly. No points, no goal, no stress.

Also includes a Dangerous Mode, a cruel world where you live fast and die young.
Forum Thread: City Shark (by Soluble Inc.)
---
The Curse of Issyos ($2.99)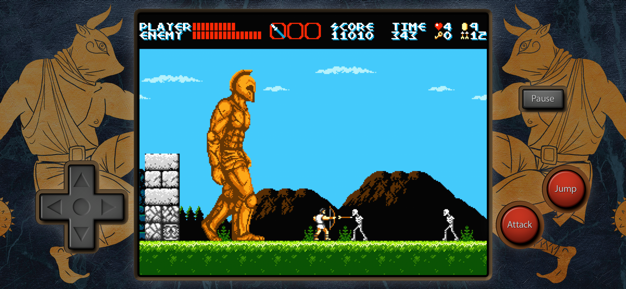 iTunes Description
The acclaimed indie game The Curse of Issyos is finally available for iOS and tvOS devices, after years of popular demand. Enjoy this renowned game created by Locomalito, author of other gems such as Cursed Castilla and Super Hydorah, on your big or small screen.
Forum Thread: The Curse of Issyos (by Abylight S.L.)
---
Cyblox Runner (Free)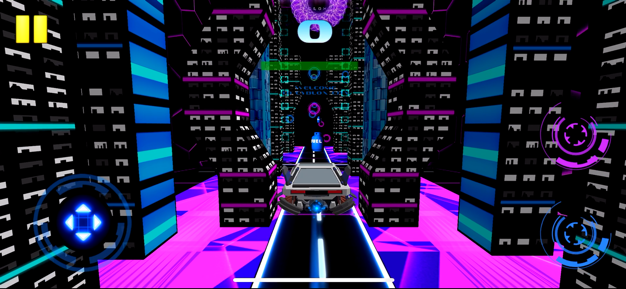 iTunes Description
Prepare yourself to become a Cyblox Runner for Cyblox City. In this fast paced simulation, you are to test your skills to control a flying hover vehicle to see if you have what it takes to become a Cyblox Runner.
Forum Thread: Cyblox Runner (by Vagabond Studios)
---
Echoes of Aeons ($0.99)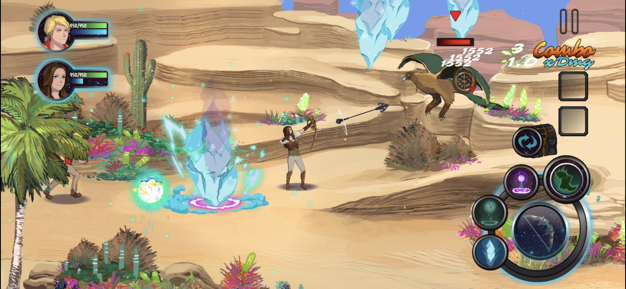 iTunes Description
At the edge of the Universe the Aeons set about to create and to destroy. What was left in the wake was the children of Terra, unified and prosperous… Until the breaking of the world.
Forum Thread: Echoes of Aeons (by Alchimia Studios & Crescent Moon Games)
---
Fancade (Free)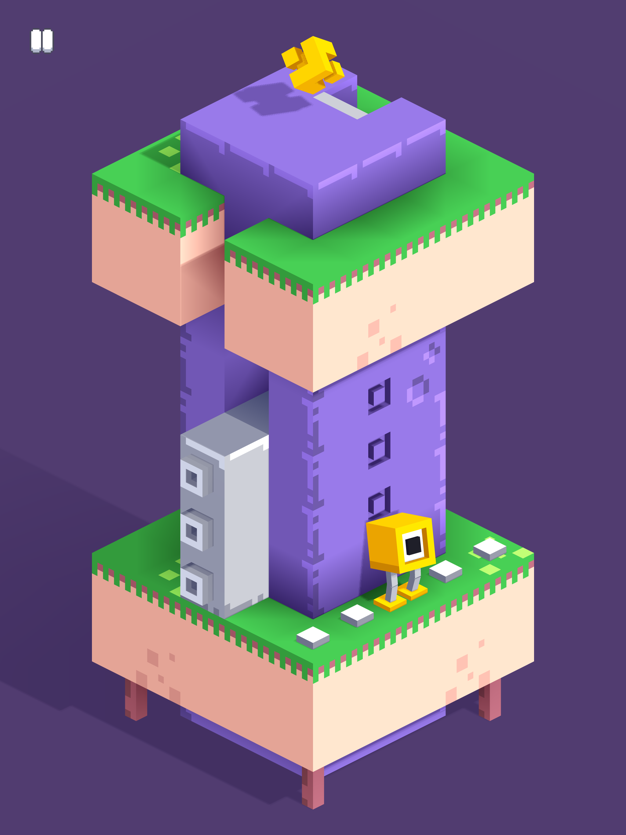 iTunes Description
Play more than 50 games and 1,000 levels in a quest to collect stars and unlock worlds. Then visit the arcade to play new games every day! Or make your own?
Forum Thread: Fancade (by Martin Magni)
---
Fateful Lore ($4.99)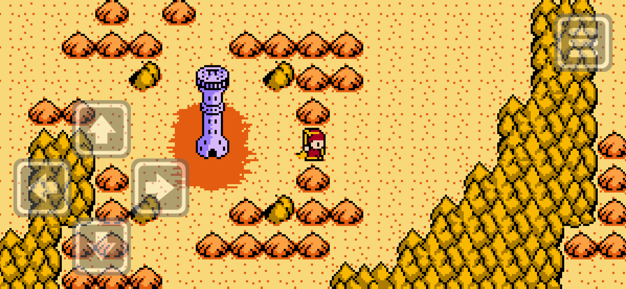 iTunes Description
Many years ago, the Kingdom of Damerel was attacked by the demoness Daglaxaak. War raged and, while the people of Damerel fought valiantly, they began to lose ground – Daglaxaak was too powerful. Yet, when all hope was lost, a warrior by the name of Egmulf managed to banish the demon warlord to another dimension, where she was trapped for good. But peace may not last much longer, for the magic that has been keeping Daglaxaak from coming back is weakening! And it's up to you – the greatest of the King's warriors – to venture forth and prevent chaos from ensuing once again!
Forum Thread: Fateful Lore (by Martin Javier del Rio Llobera)
---
Food Gang (Free)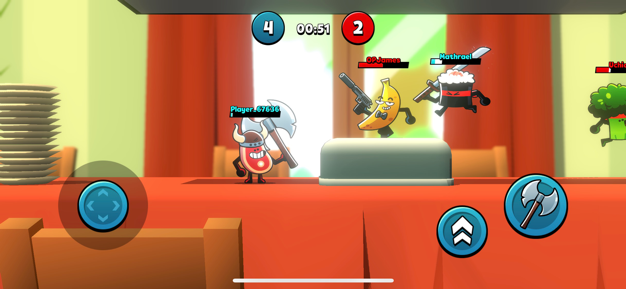 iTunes Description
Food Gang is a fast and fun brawl game.
Game Features:
– Choose from 14 unique and crazy characters
– Unlock more than 50 amazing skills
– Collect stars to claim incredible rewards
– Fight against random opponents in 3 unique arenas
– Enjoy fast action gameplay
– Climb the trophy road and complete weekly challenges to unlock more powers!
Forum Thread: Food Gang (by Bloop Games)
---
Galaxy Reavers 2 (Free)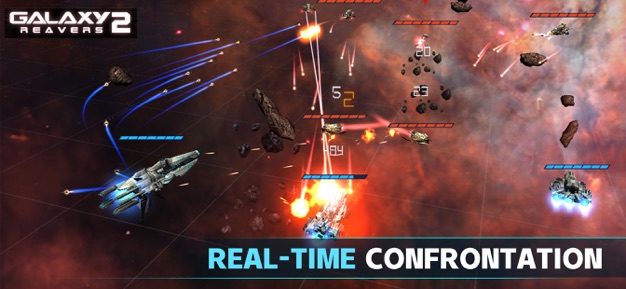 iTunes Description
The universe is a huge hunting ground.
Defeat all enemies.
Only power can be trusted.
This is the world of "Galaxy Reavers".
Forum Thread: Galaxy Reavers 2 (by TBG Limited)
---
Gumslinger (Free)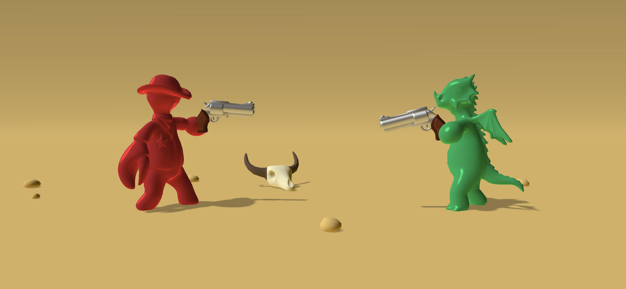 iTunes Description
Welcome to Gumslinger. A gummy candy world of intense shootouts, amazing skillshots and crazy fun gunplay missions.
Forum Thread: Gumslinger (by Itatake)
---
Head Shot! (Free)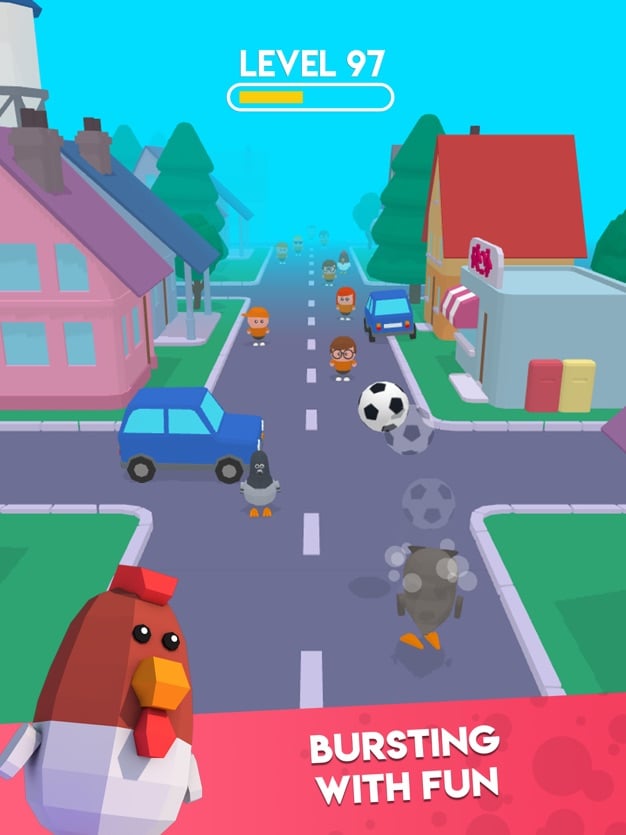 iTunes Description
The coolest way to pass a ball is with your head.
Aim for the heads of the players to pass the ball and finally score a goal.
The game is so much fun, even birds join in to play.
Watch out for the evil referee, he is there to ruin the game.
Forum Thread: Head Shot! (by TapMen)
---
Kingdom Two Crowns ($6.99)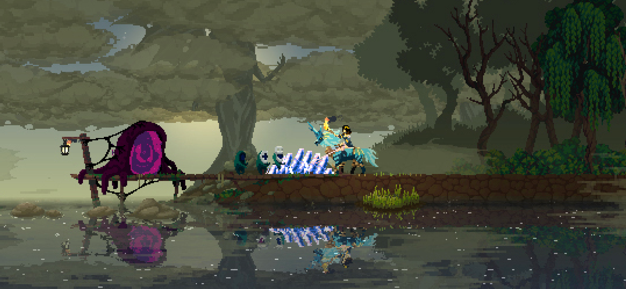 iTunes Description
Kingdom Two Crowns is a side-scrolling micro strategy game with a minimalist feel wrapped in a beautiful, modern pixel art aesthetic. Play the role of a monarch atop their steed and recruit loyal subjects, build your kingdom and protect it from the greedy creatures looking to steal your coins and crown.

In the brand-new campaign mode, monarchs must now work to build a kingdom that stands over time until finding a way to defeat the Greed for good. Explore the environments to discover new mounts and secrets hidden in the deep.
Forum Thread: Kingdom Two Crowns (by Raw Fury)
---
Legends of Runeterra (Free)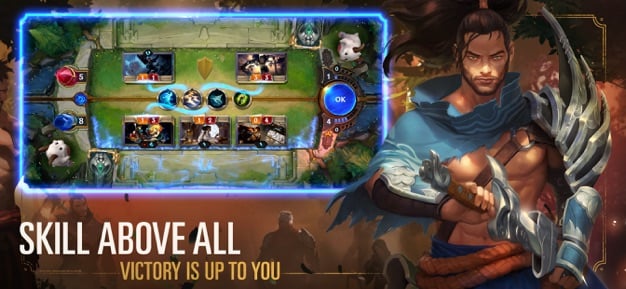 iTunes Description
Set in the world of League of Legends, Legends of Runeterra is the strategy card game where skill, creativity, and cleverness determine your success. Choose your champions and combine cards from different regions—each with their own style and strategic advantage—then build the perfect deck to take down the rest.
Forum Thread: Legends of Runeterra (by Riot Games)
---
Levelhead ($6.99)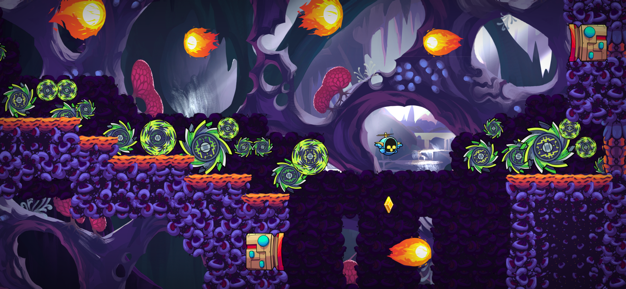 iTunes Description
EMPLOYEEEEEE! The Bureau of Shipping is the galaxy's premiere package delivery corporation. For hundreds of years our customers have trusted us to deliver their goods, real good. And now you get to be part of that delivery magic.

As a new Employee to the Levelhead Division, you are responsible for training your very own GR-18 delivery robot for every possible delivery scenario. Create L.E.V.E.L.s, or "Limited Exercises for eValuating employEe Limitations", with the intuitive Level editor in the Workshop, then publish them for the whole world to experience.
Forum Thread: Levelhead – Platformer Maker (by Butterscotch Shenanigans, Inc.)
---
Perfect Pizza (Free)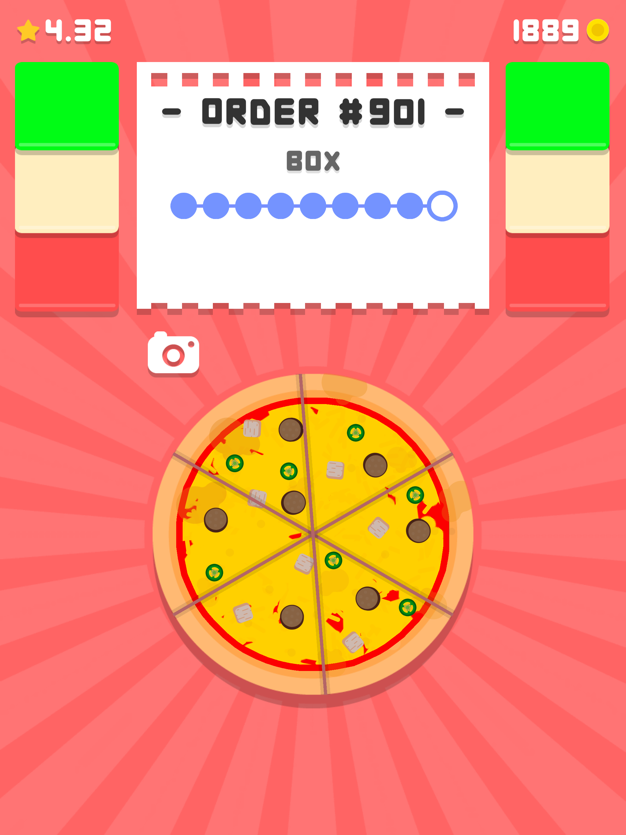 iTunes Description
At Perfect Pizza you're rated on each aspect of the pizza creation process, from applying sauce and cheese, to cutting up the perfect slice so be careful not to burn the pizza or overlap all the toppings because you'll lose your tip if you do, not to mention your reputation as a pizza chef! Each pizza you serve contributes to your overall average rating as a chef, to avoid any bad ratings you can always issue a refund but you'll forfeit your earnings for that pizza if you do! Unlock new pizza boxes and themes with your earnings to add some flare to your experience and unlock many toppings as you play to keep your hungry customers happy!
Forum Thread: Perfect Pizza (by Appdemon)
---
Piglet's Slidey Picnic (Free)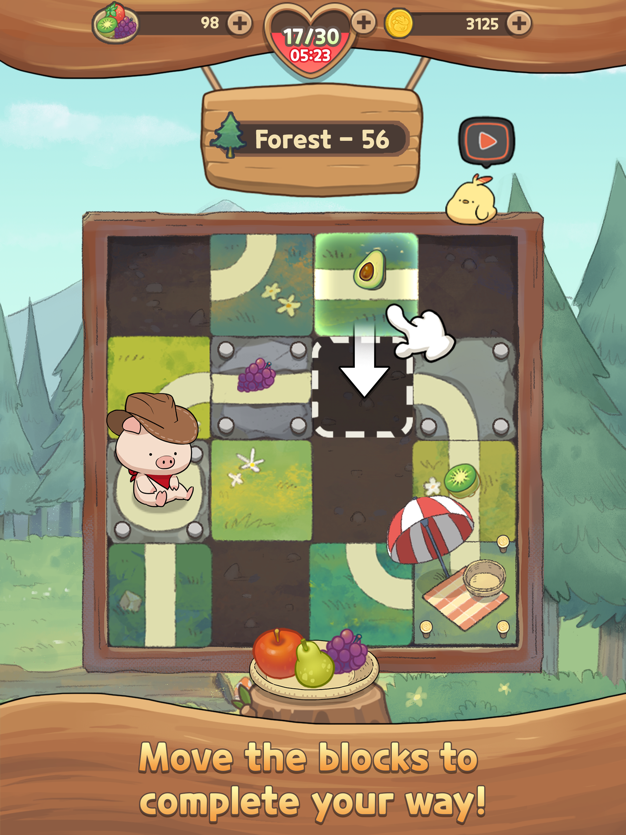 iTunes Description
Direction-Slide puzzle with adorable piglets! enjoy 3000 stages!

[Piglet's Slidey Picnic: Slide Puzzle] is very simple sliding puzzle game. Move the block by simply create a way for piglet can walk.
Find a way so that you can walk from the starting point to the target point! Are you ready?
Forum Thread: Piglet's Slidey Picnic (by Grrr Game Studio)
---
Pinata Pushers (Free)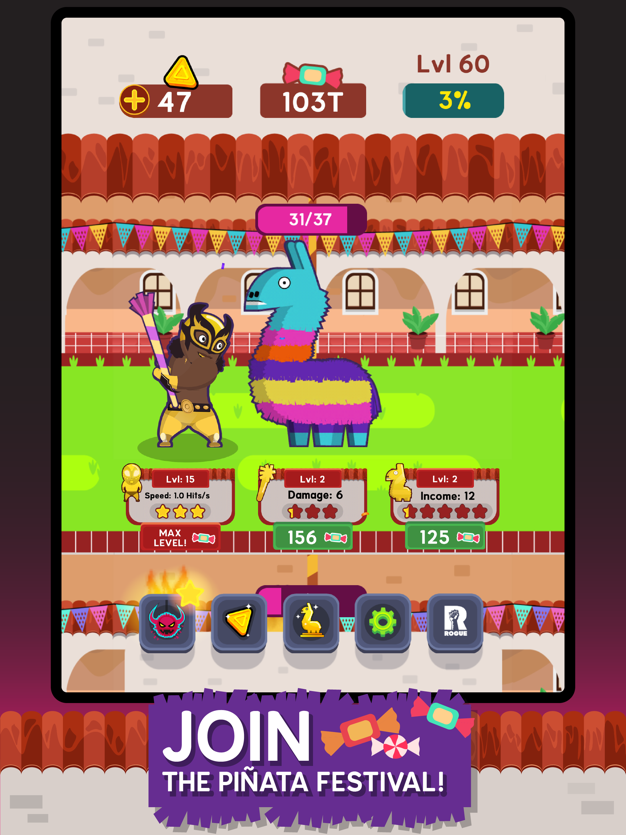 iTunes Description
Celebrate the Piñata Carnival with all the townsfolk in this fun and wacky idle clicker game where you bash as many piñatas as you can, collect hoards of candy and punish evil piñatas before they destroy the carnival!
Forum Thread: Pinata Punishers (by Rogue Games)
---
Planit Rabbit (Free)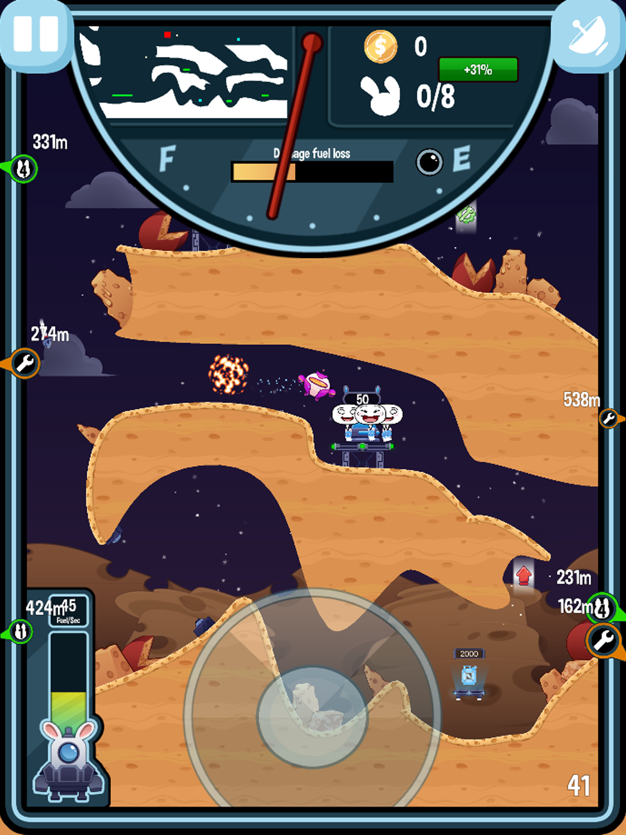 iTunes Description
The pet Rabbits are stranded on different planets, and it is your mission to rescue them.
You will get your piloting skills tested, with this "easy to learn hard to master" planet lander, were delicacy is key to controlling your space rocket.

Heavily inspired by the old arcade game "Lunar Lander" in this lander game rocket simulator you are to control your fuel consumption and the way that you land your rocket on the different platforms.
Forum Thread: Planit Rabbit (by Thorbjorn Lynggaard Sorensen)
---
Puzzle & Defense: Match 3 (Free)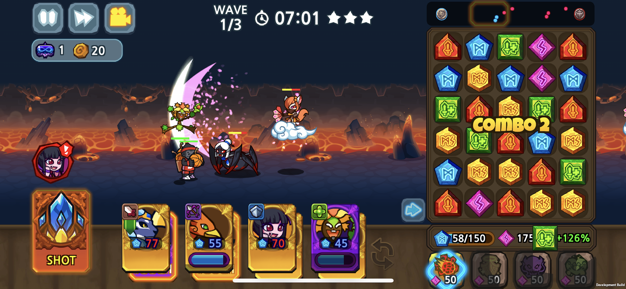 iTunes Description
Grow various types of monsters and defeat the enemies!
Match puzzles and gain Mana!
Challenge against players from other countries in global battles!
You must apply strategy based on enemy's special skills in order to achieve victory!
Forum Thread: Puzzle & Defense: Match 3 (by HalftimeStudio)
---
Puzzle Cats (Free)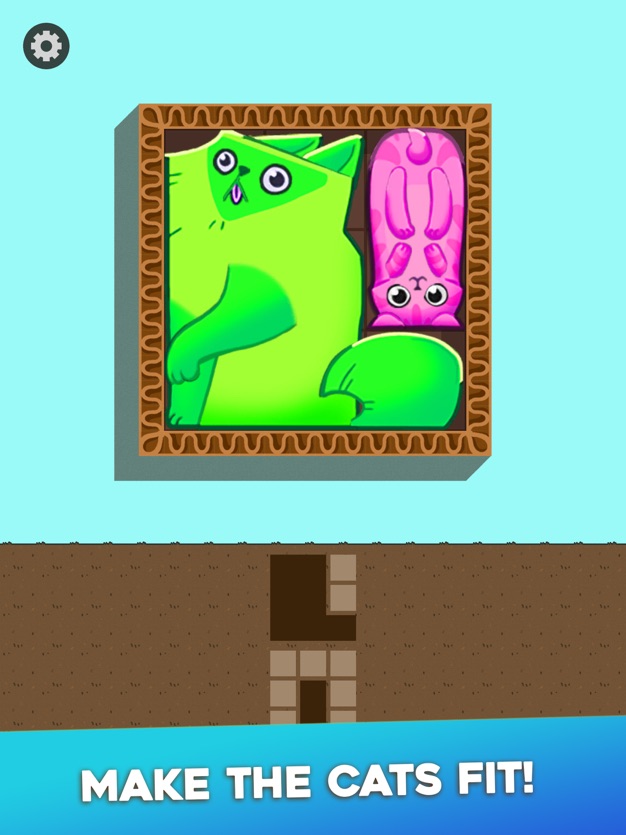 iTunes Description
Train your brain and solve puzzles with cute cats in Puzzle Cats, the brand new block puzzle game from MobilityWare!

Drag and drop cats onto the puzzle board and try to make them all fit! The unique puzzle shapes and ever-evolving challenge will train your brain to think in a whole new way. With every puzzle you solve, the challenge will grow. Can you fit all the cats?
Forum Thread: Puzzle Cats (by MobilityWare)
---
RoyalCrown (Free)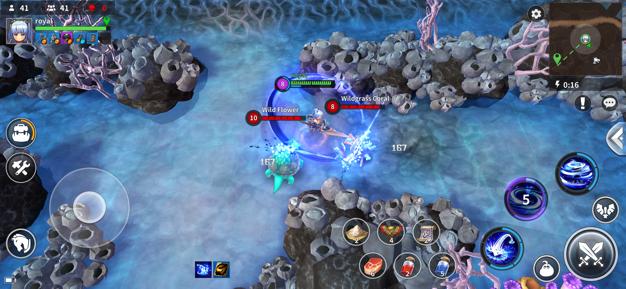 iTunes Description
You have been summoned to the world of fantasy battle royal RPG, ROYAL CROWN where only the strongest survive.
Start your journey in a land of fairy-tale fantasy with dazzling scape and exciting adventure!

Wait, please read before you 'Freefall'! It will increase your survival chance by 50%!
Forum Thread: RoyalCrown (by LINE Games)
---
Samsara Room (Free)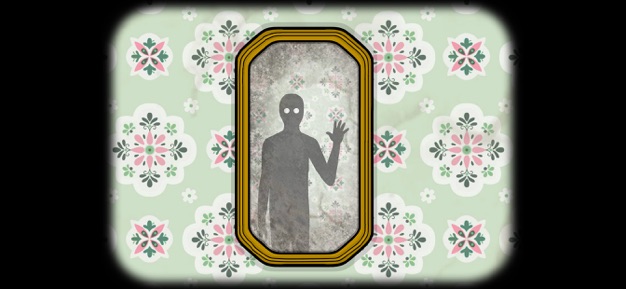 iTunes Description
You find yourself in a strange room. There is a telephone, a mirror, a grandfather clock and some other odd objects you don't recognise. It seems there is only one way to escape… become enlightened.

Samsara Room is a new atmospheric point-and-click adventure by the creators of Rusty Lake and Cube Escape series. This praised predecessor to the Rusty Lake universe is completely re-assembled with brand new puzzles, story, graphics and an immersive soundtrack by Victor Butzelaar.
Forum Thread: Samsara Room (by Rusty Lake)
---
Square Heroes (Free)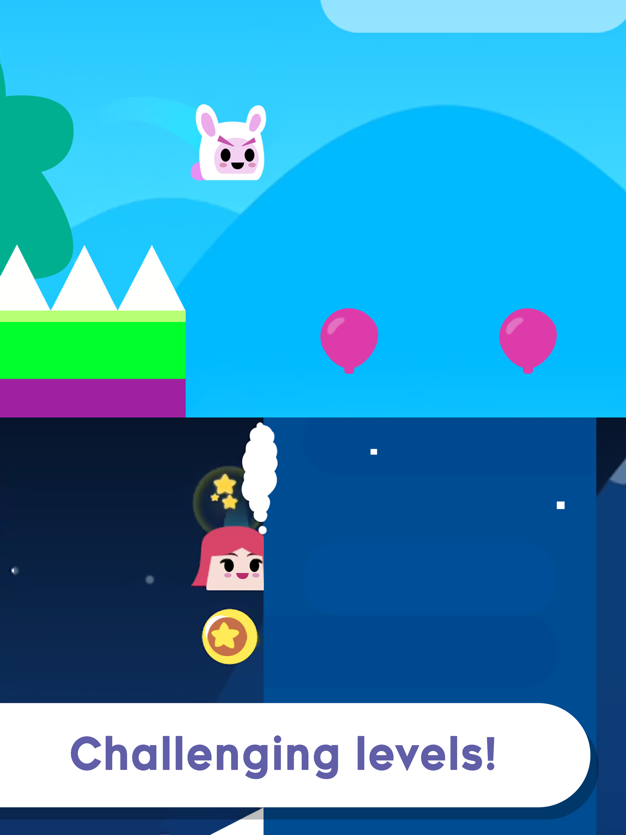 iTunes Description
These heroes are the new jumping gods!

Square Heroes is a fun and addictive platform game in which you control several characters throughout different worlds. Run, jump, and climb in small but challenging levels brimming with obstacles, enemies, and final bosses.

Your adventure is about to begin!
Forum Thread: Square Heroes (by Ruben Pecellin)
---
Ultimate Custom Night ($2.99)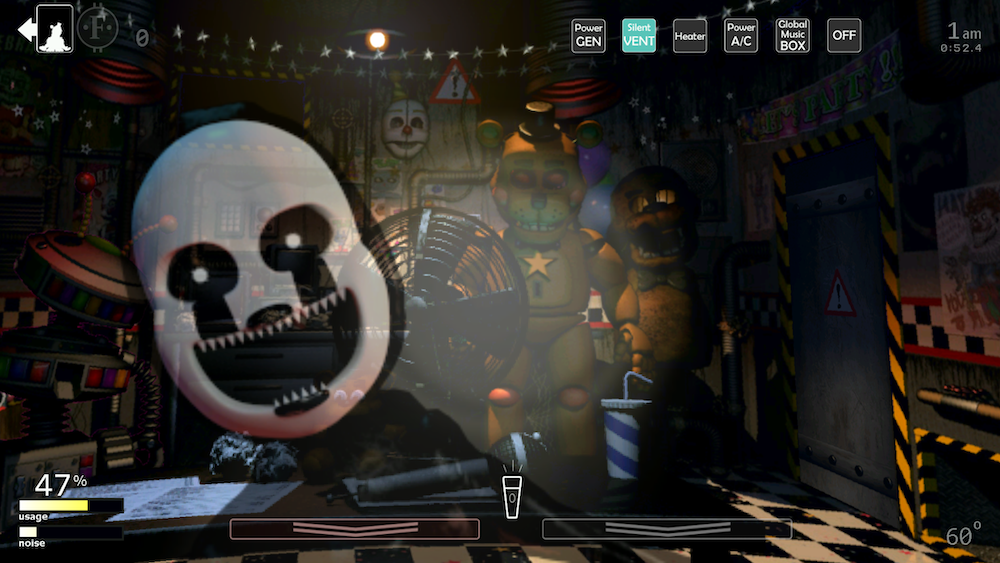 iTunes Description
Welcome to the ultimate FNaF mashup, where you will once again be trapped alone in an office fending off killer animatronics! Featuring 50 selectable animatronic characters spanning seven Five Nights at Freddy's games, the options for customization are nearly endless. Mix and match any assortment of characters that you like, set their difficulty from 0-20, then jump right into the action! From your office desk, you will need to manage two side doors, two vents, as well as two air hoses, all of which lead directly into your office.
Forum Thread: Ultimate Custom Night (by Clickteam)
---
The War Arena (Free)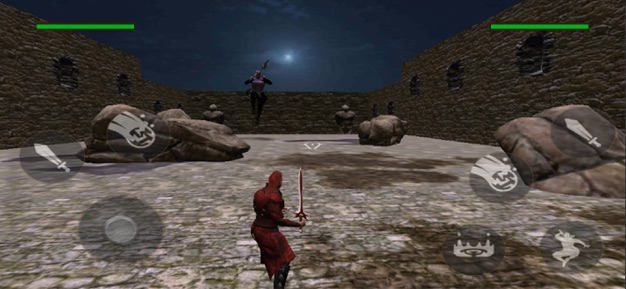 iTunes Description
The War Arena – Take the ultimate dungeon PVP warrior test and prove your fighting skills against worthy opponents all over the world! Select your champion from various classes such as Axe Man, Fire Wizard, Ice Wizard or Green Monster. Experience the immersive PVP world of dungeon battling and bring down your enemies one by one. Conquer the leaderboard and show off your skills to everyone. Use an extensive arsenal of power-ups and wipe out anyone who dares to challenge you!
Forum Thread: The War Arena (by TheExactCo.)
---