One of the best and most important features of the Nintendo Switch is portability. The ability to play a game at home on TV and then just pick up your system and carry your game with you instantly is a huge selling point and this has allowed many third party developers and publishers to find a lot of success by bringing home console or PC only games to a portable system for the first time. Stardew Valley is a great example of this and it even made its way to mobile recently after debuting on Switch when it comes to portables. 2019 has seen loads of great conversions to the Switch but here are the top 10 Switch ports of 2019 in no particular order.
The Witcher 3: Wild Hunt – Complete Edition (CD Projekt Red / Saber Interactive)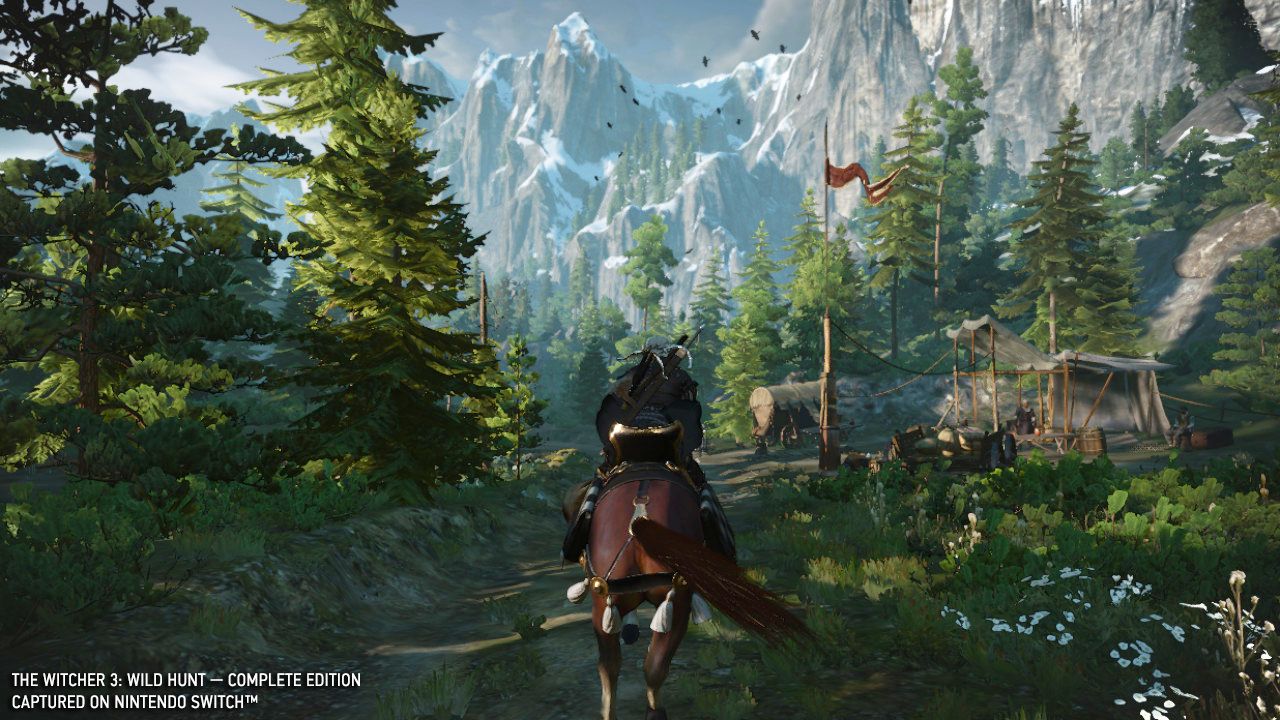 CD Projekt Red went above and beyond for the Switch port of The Witcher 3 that was handled by Saber Interactive. Not only did we get a fully functional release with all DLC included, but they shelled out extra for a 32 GB game card to ensure the whole game and all DLC is on cartridge. The Witcher 3 on Switch looks worse than all other versions and isn't as smooth, but as a portable release it is a very good conversion. Those who play docked should stay away from the Switch port but for portable play, this is excellent and well worth looking into if you enjoy taking massive adventures with you on the go.
VA-11 HALL-A: Cyberpunk Bartender Action (Ysbryd Games/ General Arcade)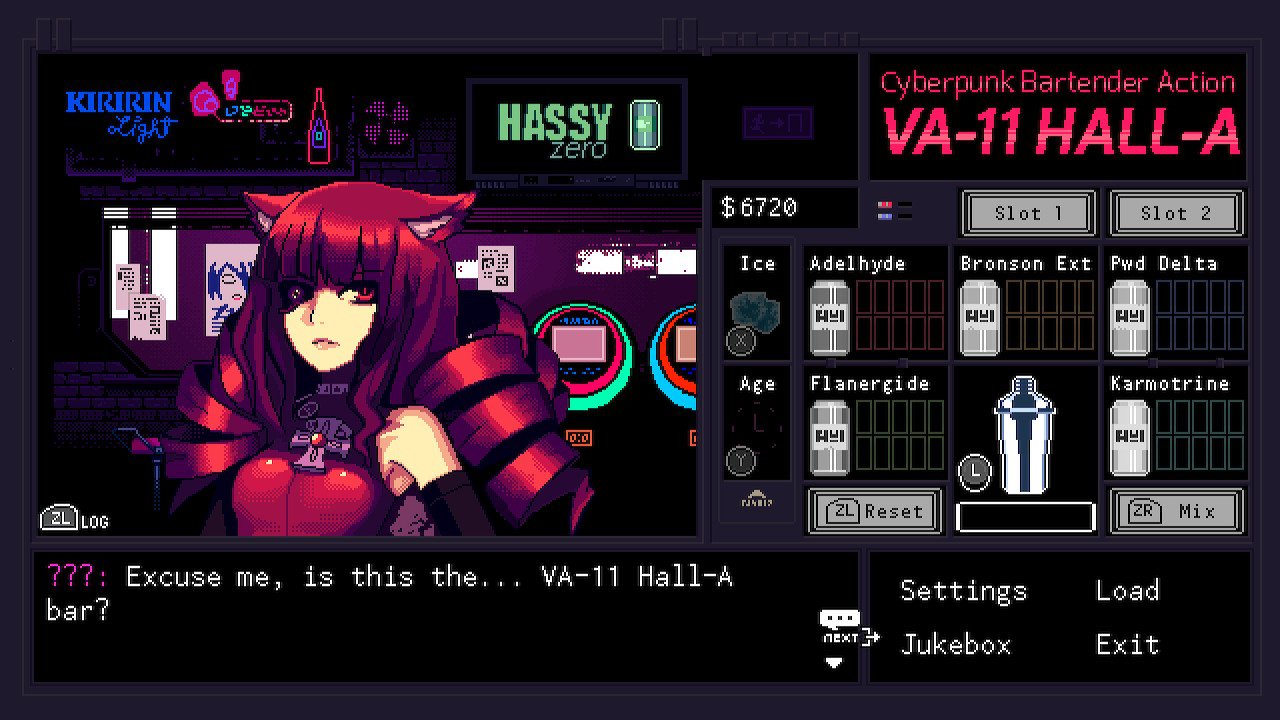 VA-11 HALL-A: Cyberpunk Bartender Action debuted on PC back in 2016 before it got a port to PS Vita a year later. The drink mixing visual novel adventure game hybrid from Sukeban Games has slowly been climbing up on my top games of all time list. I replay it on every new platform it releases on and was glad to have it on both PS4 and Nintendo Switch earlier this year. For a game that relies so heavily on the mouse to drag stuff around, I'm very impressed with the controller support. The advantage of VA-11 HALL-A on Switch is that you can even play the game using touch controls. It also has a great implementation of HD Rumble for mixing drinks. As of now, the Nintendo Switch version of VA-11 HALL-A is the definitive release by far. You really should consider getting it if you enjoy great stories and amazing music.
Divinity: Original Sin 2 – Definitive Edition (Larian Studios / BlitWorks)
When the first Divinity: Original Sin was ported to PS4 and Xbox One, I was surprised at how well the game transitioned to controller and consoles. There have been loads of PC only RPGs that jumped to consoles like Pillars of Eternity (that doesn't have a great port on any console) and even Wasteland 2 (that is an even worse port). Divinity: Original Sin 2 – Definitive for PS4 and Xbox One was a fantastic conversion. Having played it on both, I was very curious about the Switch version. Thankfully, Larian got the fantastic BlitWorks to bring the massive RPG to Switch. BlitWorks is a name I learned back when the PS Vita was getting indies on a regular basis. They are responsible for the most time I've played an indie game ever with the PS Vita port of Spelunky. Divinity: Origina Sin 2 – Definitive Edition is a superb port on Switch. Not only does the UI scale well, but the performance is very good as well. It isn't perfect but it is way better than Pillars of Eternity. Visually, there's a noticeable downgrade for the gameplay from other platforms but again, it looks good overall. This is easily one of the most ambitious and best ports of 2019 on Switch.
GRID Autosport (Codemasters / Feral Interactive)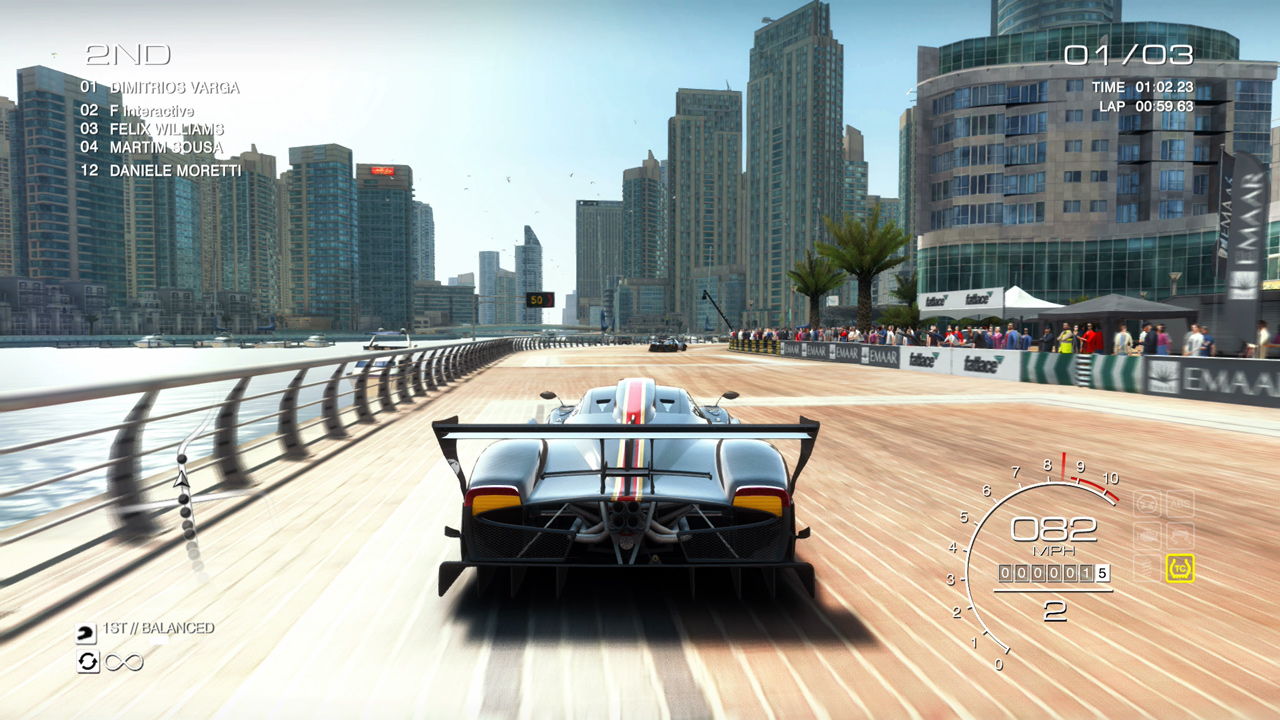 If you read TouchArcade regularly, you already know about Feral Interactive. They bring great console and PC games to mobile platforms. GRID Autosport is already on iOS and that serves as a base for the Nintendo Switch port. In fact the Nintendo Switch version basically just feels like the iOS version on a bigger handheld with traditional control options attached to the system. It has all the bells and whistles from the iOS port including control options and graphics settings. There's a low power mode for handheld gameplay and gyroscope steering options. This is easily the best racing game on Nintendo Switch right now.
Final Fantasy XII: The Zodiac Age (Square Enix / Virtuous)
Final Fantasy XII finally got a modern remaster in the form of Final Fantasy XII: The Zodiac Age on PS4 in 2017. As is the norm with Square Enix, a PC port released under a year later bringing some extra quality of life features and improvements to an already amazing remaster of a classic JRPG. Earlier this year, Square Enix surprised everyone by announcing Xbox One and Nintendo Switch ports. Usually, these would just be based on the PS4 version but Square Enix and Virtuous went above and beyond. Final Fantasy XII: The Zodiac Age on Xbox One and Nintendo Switch is the most feature complete release yet with more features than the PC version. On the Switch, the game looks good and runs great. Best of all, the physical release has great reversible art and has the whole game on cartridge with no download shenanigans involved. Final Fantasy XII is a very unique Final Fantasy game and it is best played on Nintendo Switch or Xbox One.
BlazBlue: Central Fiction – Special Edition (Arc System Works)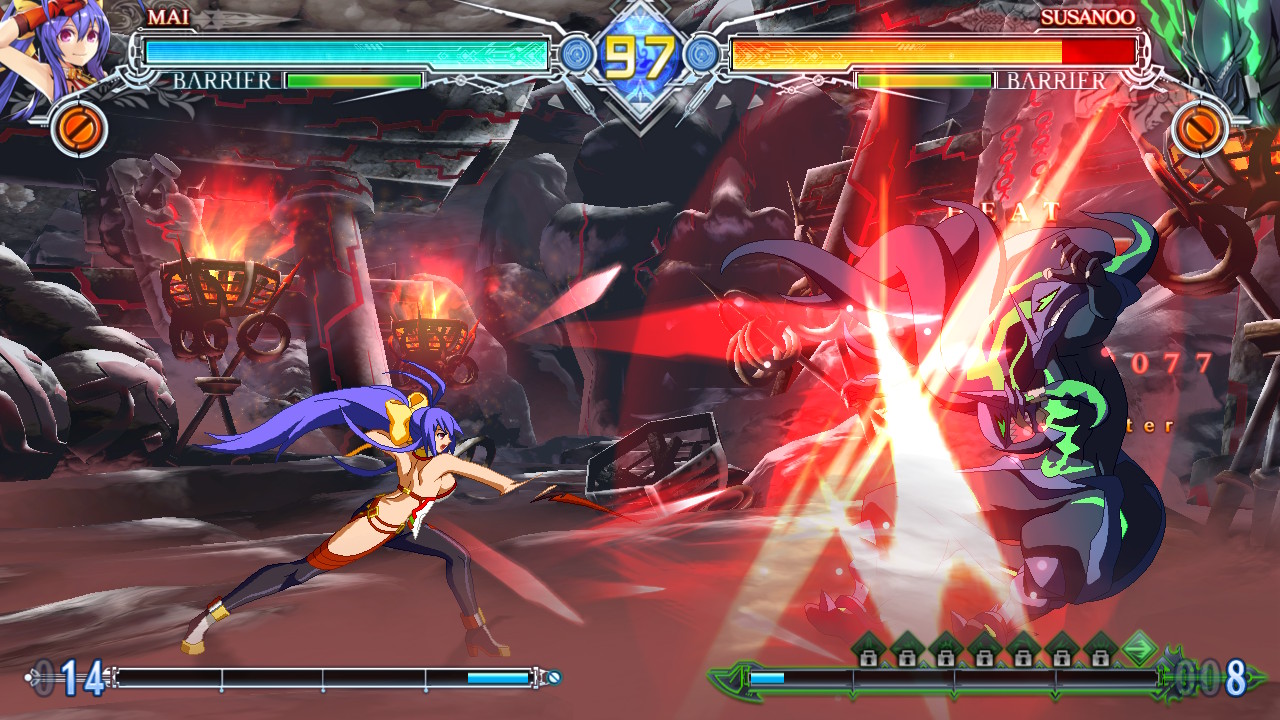 From the moment I tried BlazBlue Cross Tag Battle, I knew I had found my portable Arc System Works fighting game console. Arc System Works used to port games to PS Vita a while ago but eventually stopped. I think the market reality and size constraints were too much to bother and having the Switch take over was the best possible outcome. Out of all the BlazBlue mainline entries, Central Ficiton was the only one to not have a portable release so when Arc System Works announced a Switch port, I was pleased. The end result is an excellent port that plays brilliantly in both docked and handheld modes. The only difference between this and the PS4 version is the anti aliasing that most people won't even notice. In terms of content, it includes all DLC from the other versions and a few exclusive colours for characters. If you've always wondered which anime fighter to get but weren't sure which one is the best for you on Switch, Central Fiction is accessible and chock full of quality content. Just be aware that the story isn't really newcomer friendly.
Atelier Ryza: Ever Darkness & the Secret Hideout (Koei Tecmo / Gust)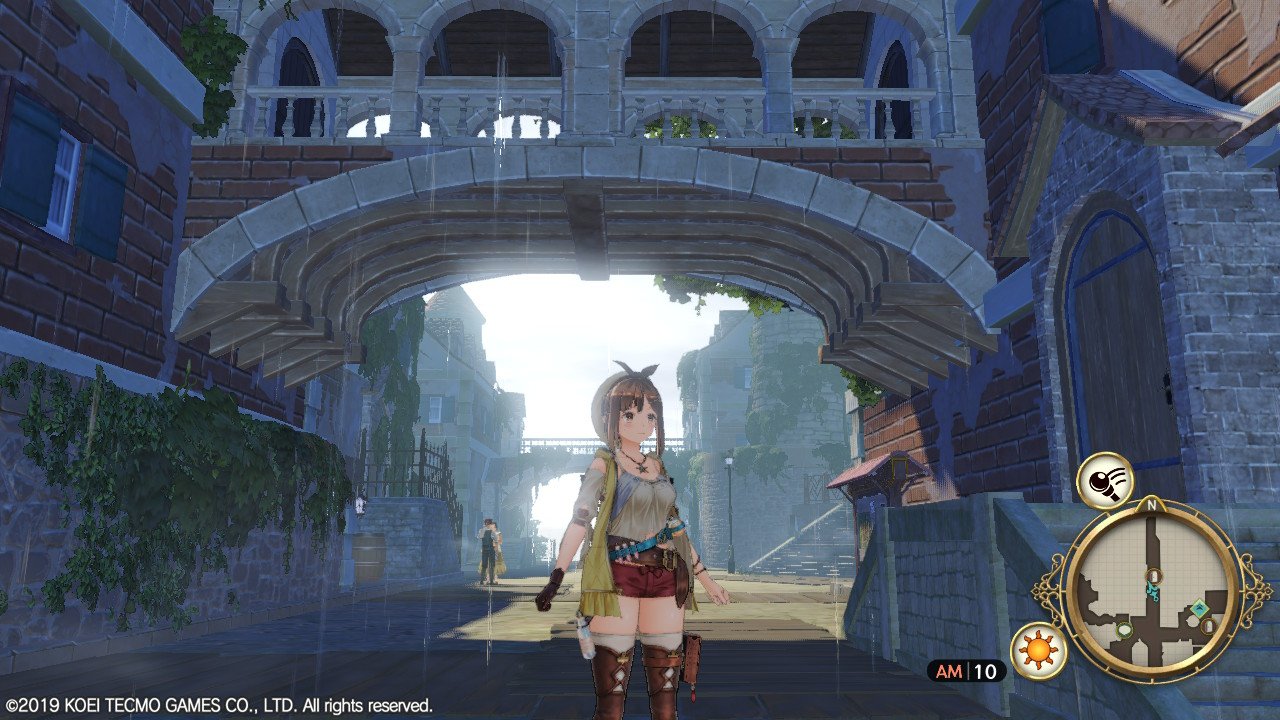 Koei Tecmo's ports on Switch have been mixed over the years. Some games run well like the Atelier Arland remasters but others are a complete mess like Warriors Orochi 4. When it comes to Gust developed games, the team has been slowly improving and Atelier Ryza: Ever Darkness & the Secret Hideout is not only the best portable Atelier game conversion yet, it is a damn fine starting point for any newcomer to the franchise. I've played Atelier Ryza: Ever Darkness & the Secret Hideout on PS4, PC, and Nintendo Switch over the last few months and I'm very impressed with the Switch port. It runs great and looks excellent both docked and handheld. Certain graphics options are turned down compared to PS4 but this game looks gorgeous on the Switch screen. If you've ever wanted to check out the Atelier franchise, this is the game get.
Dragon's Dogma: Dark Arisen (Capcom)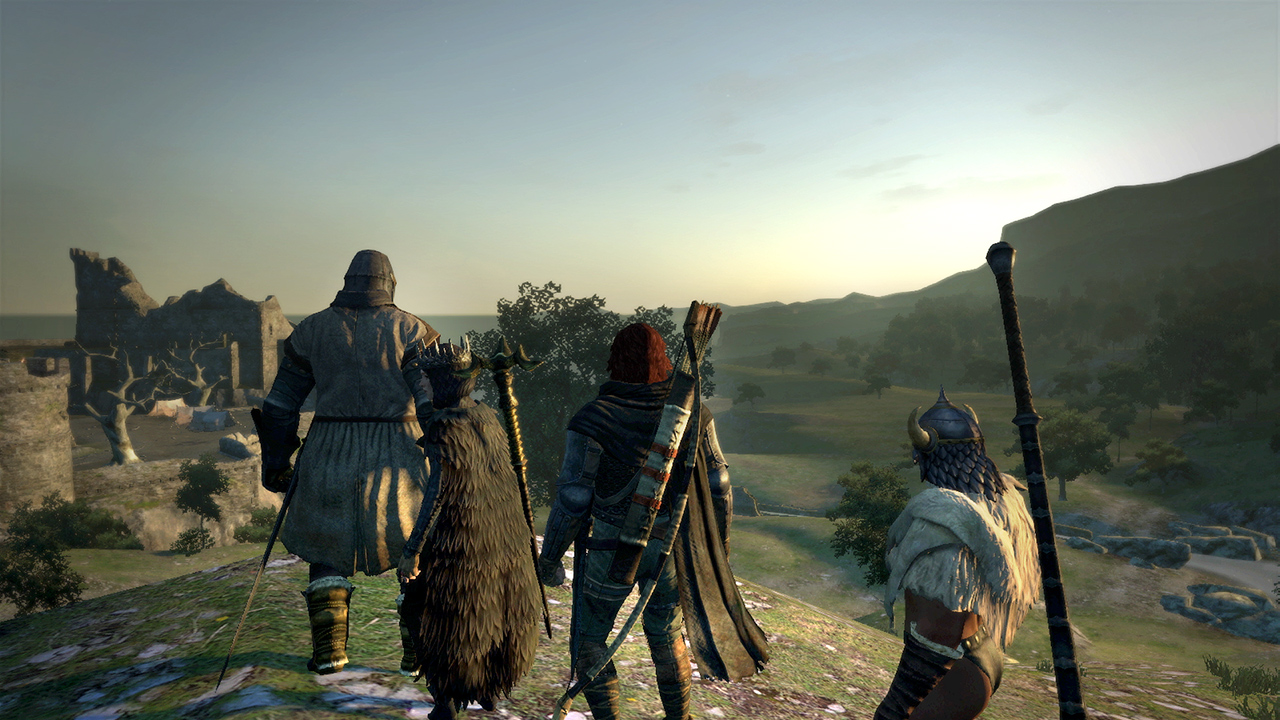 For Devil May Cry director Hideaki Itsuno, 2019 will forever be remembered as the return to form for the franchise with Devil May Cry 5 which is one of the best games I've played in years. Another game that involved Hideaki Itsuno was released in 2019 with the Nintendo Switch port of Dragon's Dogma: Dark Arisen. The cult classic that was a PS3 and 360 only game saw multiple releases over the years bringing it to PC and then to current generation consoles. The Switch release is the first time the game was playable on a portable. Having played it on multiple systems, the downgrades on Switch are pretty visible but this is still a great port. The complete game with the Dark Arisen content is on Switch and it holds a steady frame rate very well. The overall look of the game is softer on Switch compared to the sharp look on PS4 but the real issue is the visual pop in. Some elements in the environment appear when you're just a few feet away. Barring this, it has been great revisiting Dragon's Dogma on the go with the Switch port. If you've never played it, this is a fine way to experience one of last generation's gems.
Cuphead (Studio MDHR)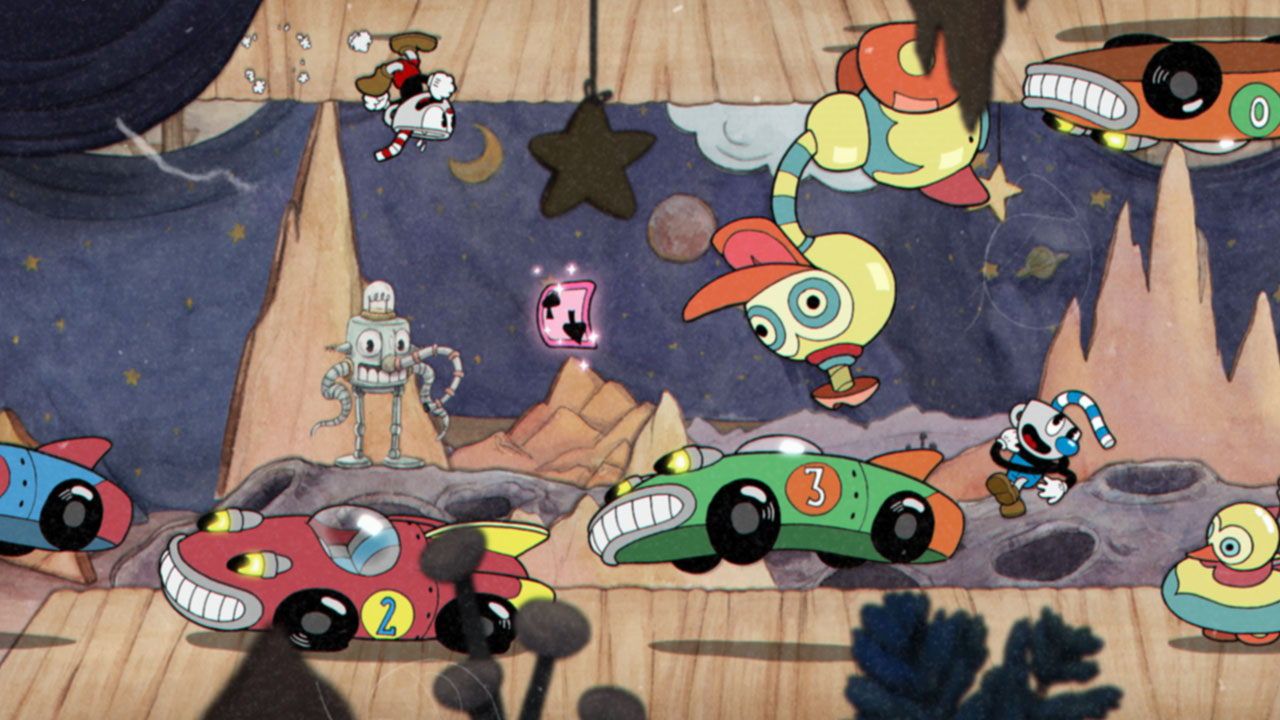 Cuphead is one of the best games I played on Xbox One. The art style, music, and gameplay are near perfect and I keep going back to it on both Xbox One and thanks to earlier this year, Nintendo Switch. On Nintendo Switch, Studio MDHR brings the complete Cuphead experience with no compromises. It runs beautifully and the gameplay perfectly suits portable play. After I tweaked the controls to match the setup I had on Xbox One, I was sorted. Cuphead on Switch is a must play indie game and one that I look forward to owning physically when the DLC releases. You know how many people talk about games that are "perfect for Switch"? Cuphead is both perfect for and perfect on Nintendo Switch.
God Eater 3 (Bandai Namco Entertainment / Marvelous First Studio)
Back in the PSP days, God Eater was a replacement to Monster Hunter for many people in Japan. The more anime focussed take on the Monster Hunter loop ended up doing very well in Japan but wasn't as popular in the West. Fast forward to earlier this year, the newest God Eater game, God Eater 3, released on PS4 and PC. A lot of people asked Bandai Namco for a Switch port and I honestly didn't think it would happen. The game barely ran fine on a base PS4 but I'm glad they proved me wrong by releasing a great Switch port for God Eater 3 in the middle of this year. While the overall look isn't as sharp as PS4, it runs well and that's what matters the most in a game like this. God Eater 3 is something I've had way more fun playing than Monster Hunter Generations Ultimate. There's a free demo that is absolutely worth checking out if you enjoy action RPGs.
For a lot of people, the Switch is the perfect portable that has Nintendo games and indies. For some people I know, it is only used for exclusives. I use it for just about every game I can play on it and want to know what port you enjoyed the most this year.