Hello gentle readers, and welcome to the SwitchArcade Round-Up for October 15th, 2019. In today's feature, we've got a full review of the miraculous port of The Witcher 3: Wild Hunt. We've also got a few Mini-Views, covering Mistover, The Bradwell Conspiracy, and Monochrome Order. As for new releases, there are a bunch of great games out today. Besides The Witcher, we've also got Overwatch, The Ninja Saviors, Baldur's Gate & Baldur's Gate II Enhanced Editions, and more. Round that out with a bit of news and some sales info, and we've got one stuffed article you won't call a turkey. Let's dig in!
News
Image & Form's 'Anthill' Comes to Switch on October 24th
Image & Form is certainly best known these days for its incredible SteamWorld series of games, but before hitting it big with SteamWorld Dig, the developer made a really high-quality strategy game on iOS called Anthill. It's an interesting twist on the familiar tower defense genre, and it's a favorite of the head of Image & Form. Well, while the developer works on whatever new title it's planning on next, it looks like they've made a little room in the schedule to bring Anthill to the Switch. The game will land on October 24th for a price of $9.99. If you can't wait, the game is still available in the App Store and was actually updated a couple of years ago with 64-bit support. It's up to you.
Free 'Wargroove' DLC 'Double Trouble' On the Way Soon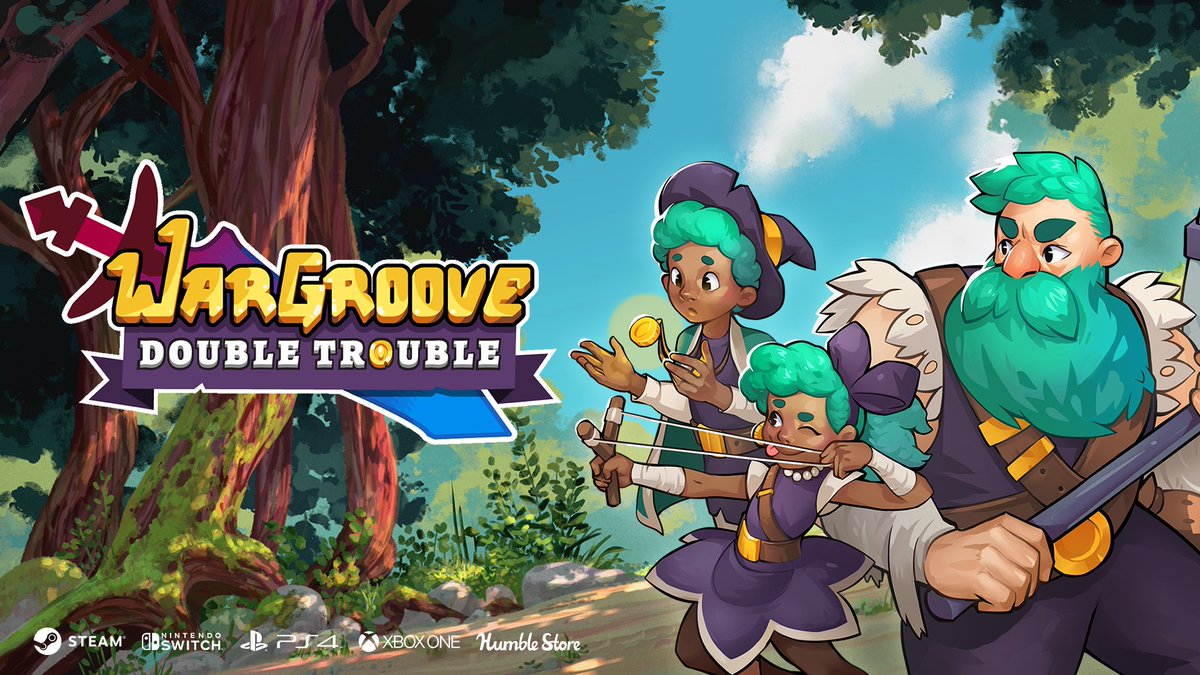 Wargroove is an awesome Advance Wars-inspired strategy game with an incredible scenario editor. Those looking for more content for the game will be happy to hear that a free DLC pack is on the way soon. Double Trouble includes a new co-op story campaign, three new commanders, two new units, some new arcade missions, competitive online Quick Play maps, public and private multiplayer lobbies, a new Volcano map theme and several updates to the editor tools, some new music tracks, and more. There are also a bunch of balance tweaks that will arrive alongside the DLC. Double Trouble is currently undergoing final testing, and more information about its exact release date will be coming soon.
Reviews
The Witcher 3: Wild Hunt – Complete Edition ($59.99)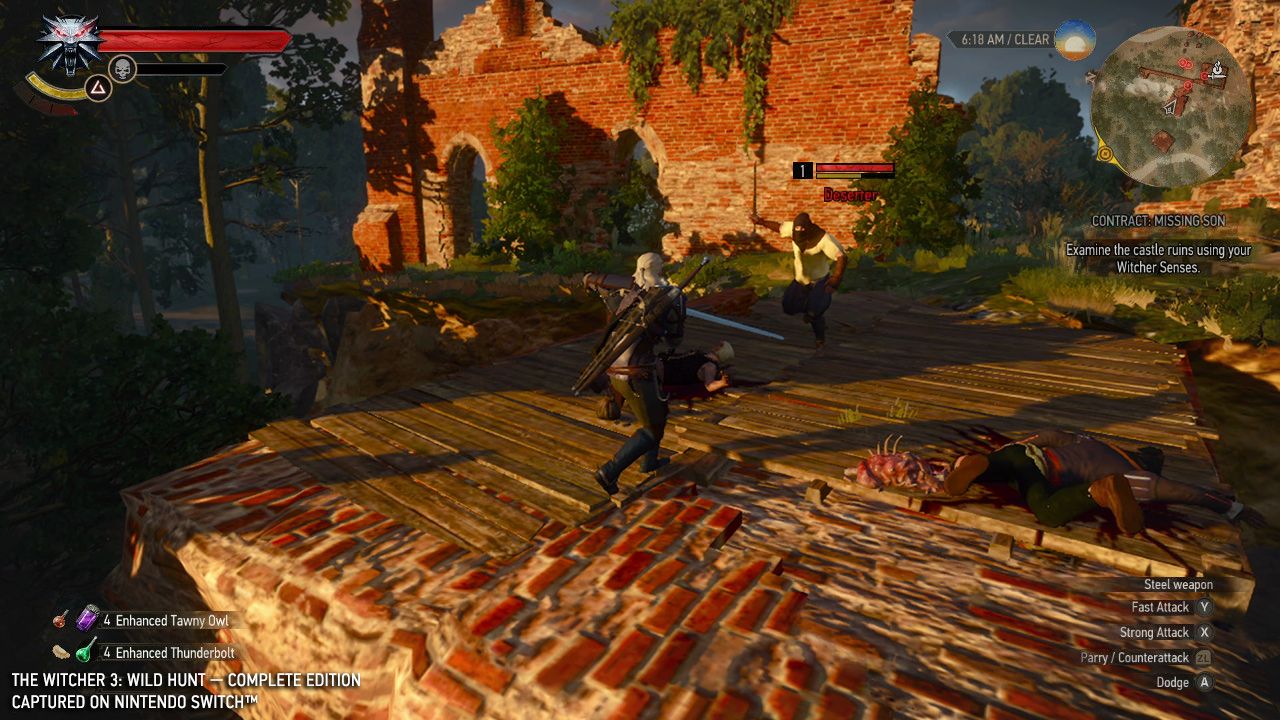 It is, honestly, kind of incredible what we've seen ported to the Switch in its few years on the market. I don't know if it's the state of the business, the relatively developer-friendly technology Nintendo is using, or just a change in how Nintendo approaches third parties, but whatever it is, the result is a lot of high profile titles that have no business being put on such humble hardware have made the jump. I won't say they've all turned out well, but most of them have fared better than you would expect. The Witcher 3: Wild Hunt may well be the most ambitious of these efforts thus far. Merely suggesting a Switch port a year ago would have been met with laughter from the room. And yet here we are, with a perfectly playable version of one of the best Western RPGs in recent history on our little hybrid handheld console.
Now, I'm not going to snow you: this version of The Witcher 3 looks a lot worse than the others. The framerate isn't too far off of how it runs on some (but not all) of the other platforms, but there's a huge resolution and detail hit that will be obvious to pretty much anyone who has seen the game in action before. None of the NPCs nor the world they inhabit have been sacrificed, but things like the lighting, draw distance, and so on are all a lot less extravagant in the Switch version. If you were expecting anything else, I don't really know what to say to you. The game also chews through your battery in handheld mode the way I went through the pumpkin pie from last night's Thanksgiving dinner. The Switch is clearly trying its hardest here, but it's not going to be able to keep pace with a PlayStation 4 or Xbox One, let alone a well-equipped computer.
Setting comparisons aside, however, The Witcher 3 looks great when compared to other Switch games. Some of the character models are gorgeous, and the world is still quite impressive in its own right. There's still a lot of beauty to be found in riding across the countryside on your faithful steed, and if you've never played The Witcher 3 before, I suspect you'll think this game is rather lovely. The voices and audio have been compressed, but they don't sound bad at all. And as far as controls and content go, this is every bit the game that it is on any other platform. And gosh, what a game it is. What an utterly amazing adventure. This is the first and only Witcher game I've played, but this game really hits a sweet spot with its design.
Basically, it draws on many of the good points of other popular Western RPGs. It's open-ended and side-quest rich in a manner similar to (but not quite on the level of) an Elder Scrolls game. It tells a great story like Bioware's best RPG yarns. Its action-based combat isn't the fanciest in the world, but it's a lot more enjoyable than many of the other Western RPG giants. It gives us a somewhat defined main character in the form of Geralt of Rivia, but still builds in the flexibility for players to give their own input into events. The moral choices here are often more gut-wrenching and hard to pick between than the kind of "save the cat, kill the cat, or save the cat but be a jerk about it" choices that were once so trendy. Simpy put, The Witcher 3 is a game with more than a few strong points and virtually no genuine weaknesses.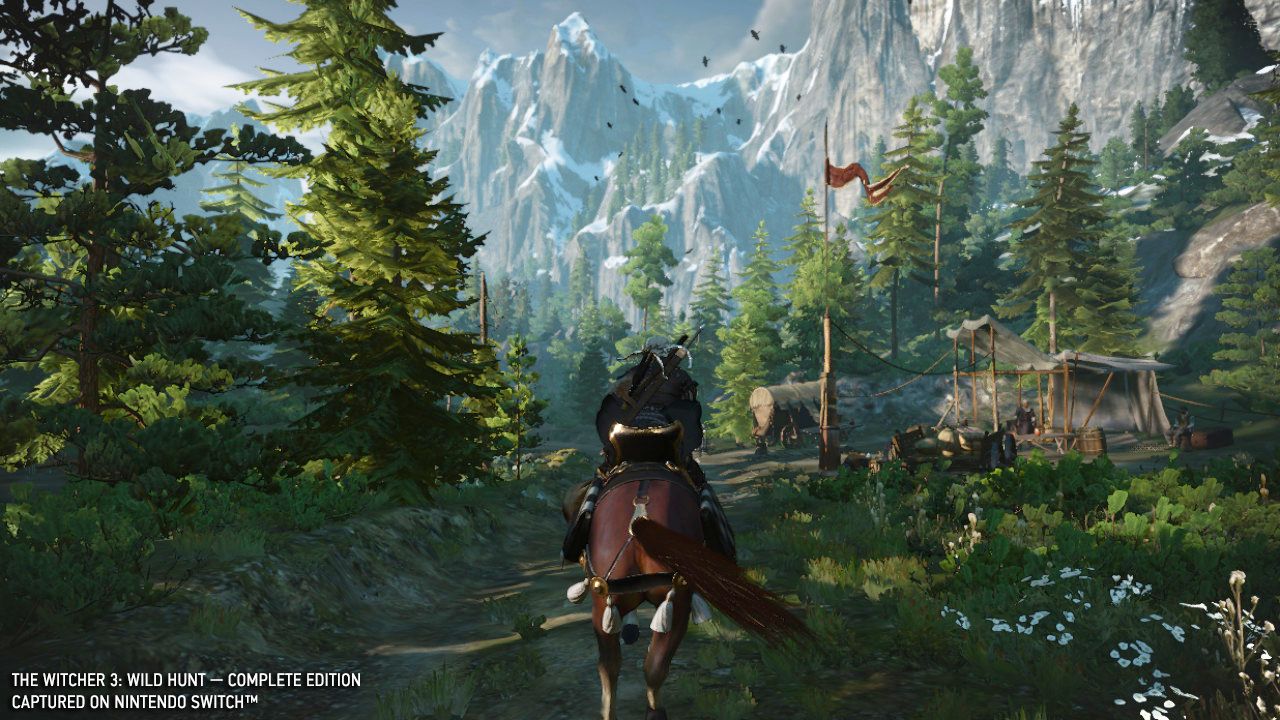 The main quest, Wild Hunt, sees Geralt of Rivia on a quest to find his missing adopted daughter, Ciri. She is being chased by a supernatural force called the Wild Hunt, who seek to capture her and use her powers for their own ends. There are a bunch of side-quests you'll encounter on this journey, and the rewards for completing them are quite satisfying. As for the main plot, it can end in a number of different ways based on the choices you make during the course of the game. If this was all that was included in the game, it would still be worth its purchase price and then some. It's a massive game that somehow keeps on entertaining you even after dozens of hours have passed.
But that's not all that is included, because we also get both expansions in this edition. Blood and Wine and Hearts of Stone both tell their own little tales, adding another couple of dozen hours to the game. Those who have already played the core Witcher 3 and want to skip to the expansion content can do so by selecting them from the main menu. The game will give you an appropriate Geralt and off you go. If you play the main game, these expansion adventures will simply be woven into the main story. Sometimes expansions don't quite live up to the core game, but in this case it's really some of the best content in The Witcher 3.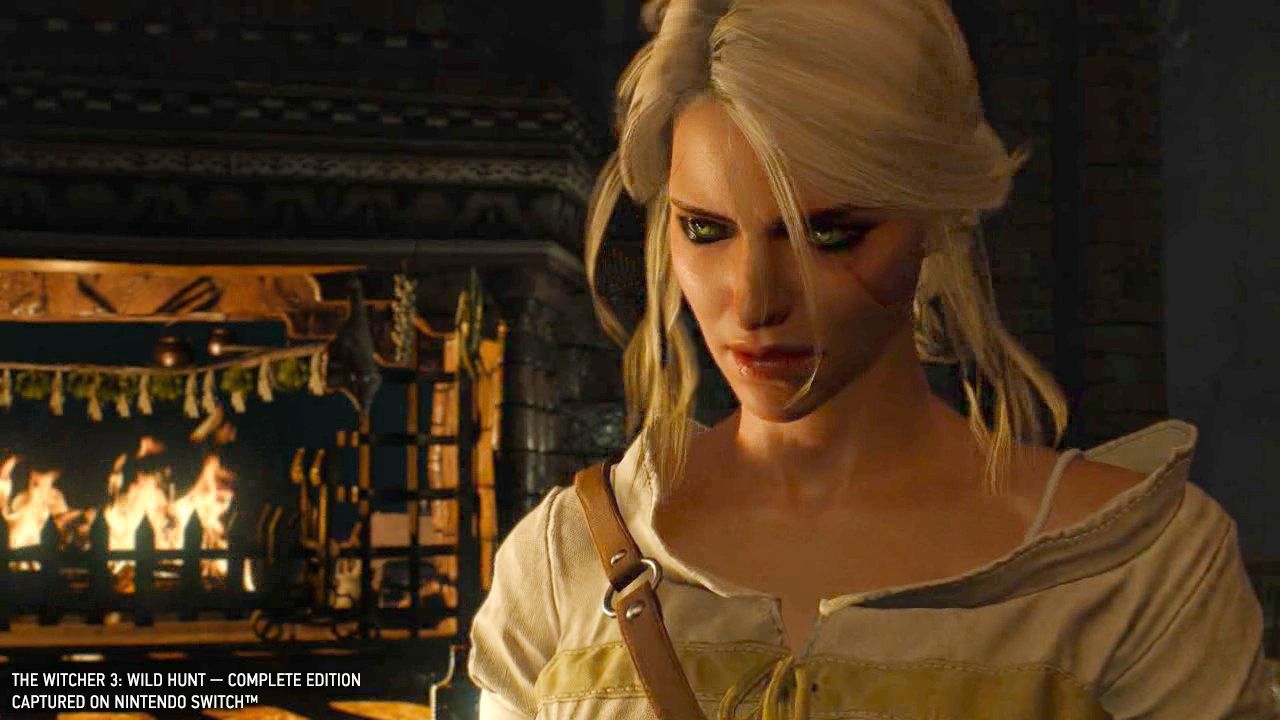 I could go on and on about this game, but it's really for the best that you just dive in and enjoy it all yourself. If you've got even the slightest inkling of a liking for RPGs or adventure games, you should play The Witcher 3. You're almost certain to enjoy yourself with it. Now, when you do play it, should it be the Switch version? That's a tougher call. If a Switch is all you have, or you're like me and prefer the hardware's versatility, then by all means. This isn't a bad version of the game at all. You get the full gameplay experience and a good bit of the graphical punch, all on a piece of hardware you can play wherever you like.
That said, the graphical difference is big enough that if you're just going to play on your TV and have one of the other consoles or a decent gaming PC, you should probably go for the game on one of those instead. Those that are looking for anything new also won't find that here. But you know what? You can play an extremely respectable version of a top-of-the-line AAA title from 2015 on an ever-loving handheld gaming console, and if that's not the kind of cool thing that modern portable gaming is all about, I don't know what is. A solid version of The Witcher 3 on an underpowered little Nintendo console. Who would have thought it?
SwitchArcade Score: 4.5/5
Mini-Views
Mistover ($29.99)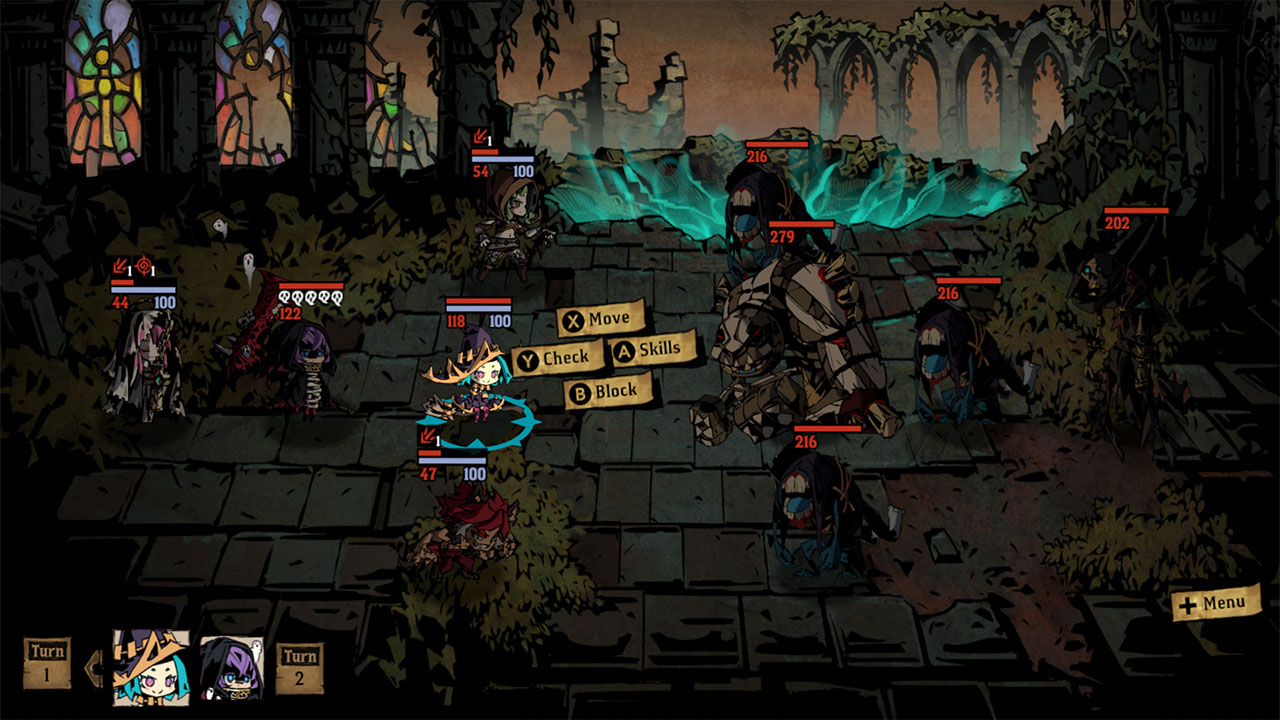 This game strikes me as one of those games that a lot of people are going to bounce off of, but those who get into it will really get into it. You've got top-down dungeon exploration that looks like Don't Starve. The turn-based battle system calls Darkest Dungeon to mind. The art is like a twisted version of Etrian Odyssey, and the party-building feels drawn from there as well. Mistover carves out its own niche by pushing the player to go as far as they possibly can on each dungeon dive, penalizing them if they don't get enough done. At the same time, deaths are permanent and if you lose a character who has a good skill, it hurts a lot. This makes for a particularly tense game even in a genre well-known for its high level of tension. That will either draw you in or repel you, but I found it extremely satisfying.
SwitchArcade Score: 4/5
The Bradwell Conspiracy ($19.99)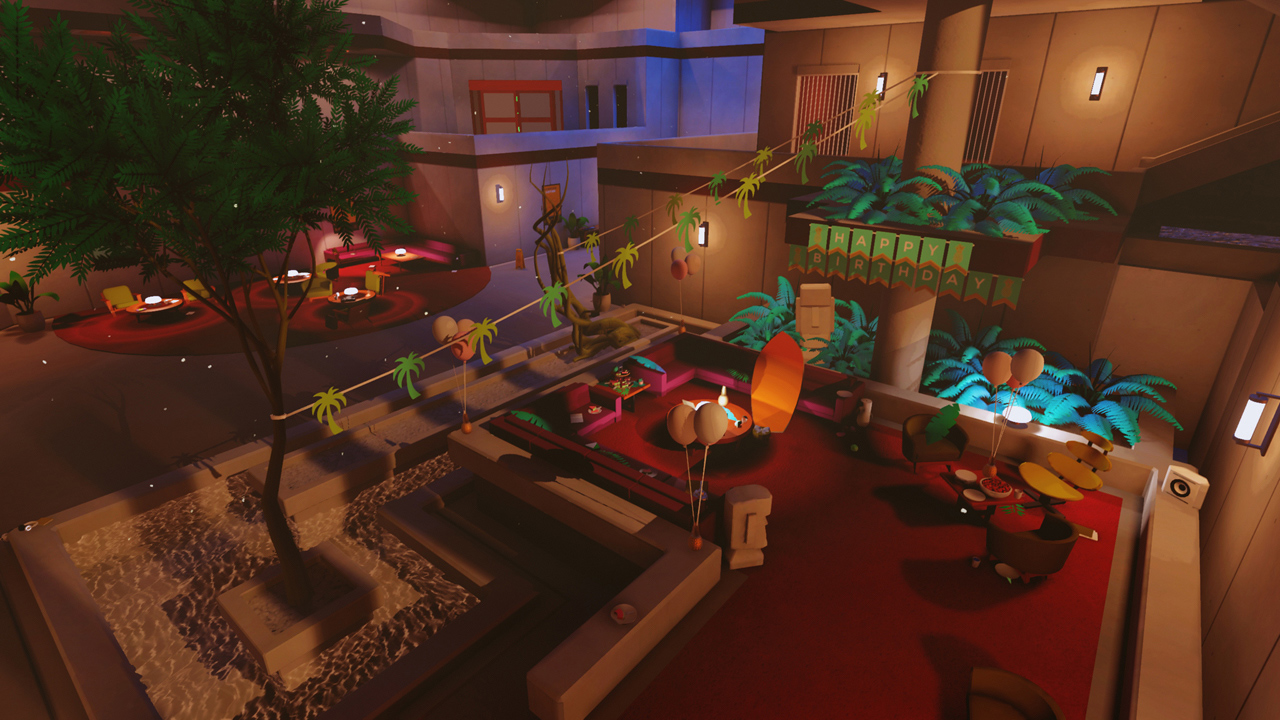 You know, I think I like The Bradwell Conspiracy. I just don't like this Switch version very much. I haven't played other versions of the game, but this one really struggles with performance through most of its relatively brief runtime. Is it unplayable? Well, no. You can play it and enjoy most of its strong points. The setting is interesting, the sense of place is very well-done, and it all moves along at a pleasantly brisk pace. I don't think it really delivers all that well on its main plot and its intriguing gameplay device of a portable 3D printer ends up being mere window dressing for keycard hunts and very simple puzzles, but I was engrossed enough to finish it without feeling like I was suffering. Shame about the choppiness, though.
SwitchArcade Score: 3/5
Monochrome Order ($14.99)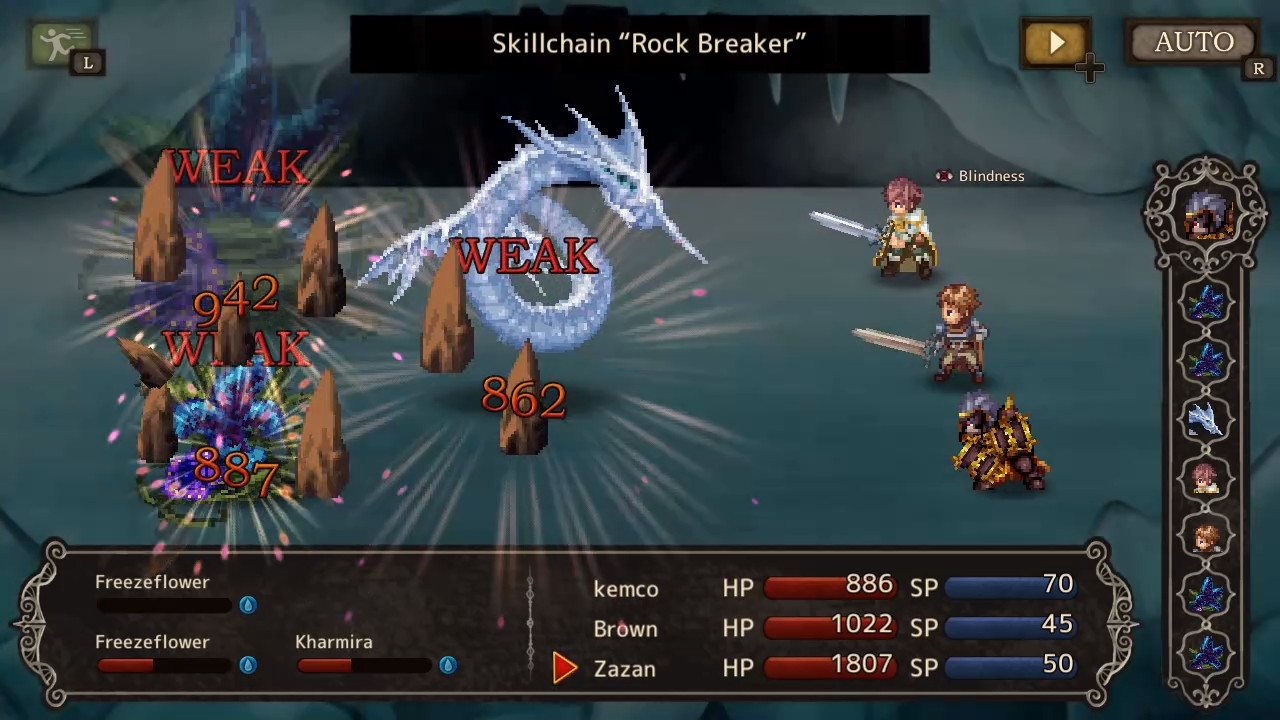 Kemco's latest Switch release comes by way of Hit-Point and has the distinction of having not yet been launched on mobile. It is, in most respects, a by-the-numbers JRPG in the manner Kemco has been largely known for in the last decade. The main twist it brings to the table is its interesting Judgment system. You'll be called on to investigate cases and make a decision one way or the other. Some choices merely have an effect on the properties of the region you watch over, while others change the story. The overall plot isn't very interesting, but these Judgment mini-stories often had me really thinking hard about what to do. I wish the rest of the game were as intriguing. Shout out to the absolutely awful character art, an aspect Kemco games usually handle quite well.
SwitchArcade Score: 3/5
New Releases
The Witcher 3: Wild Hunt – Complete Edition ($59.99)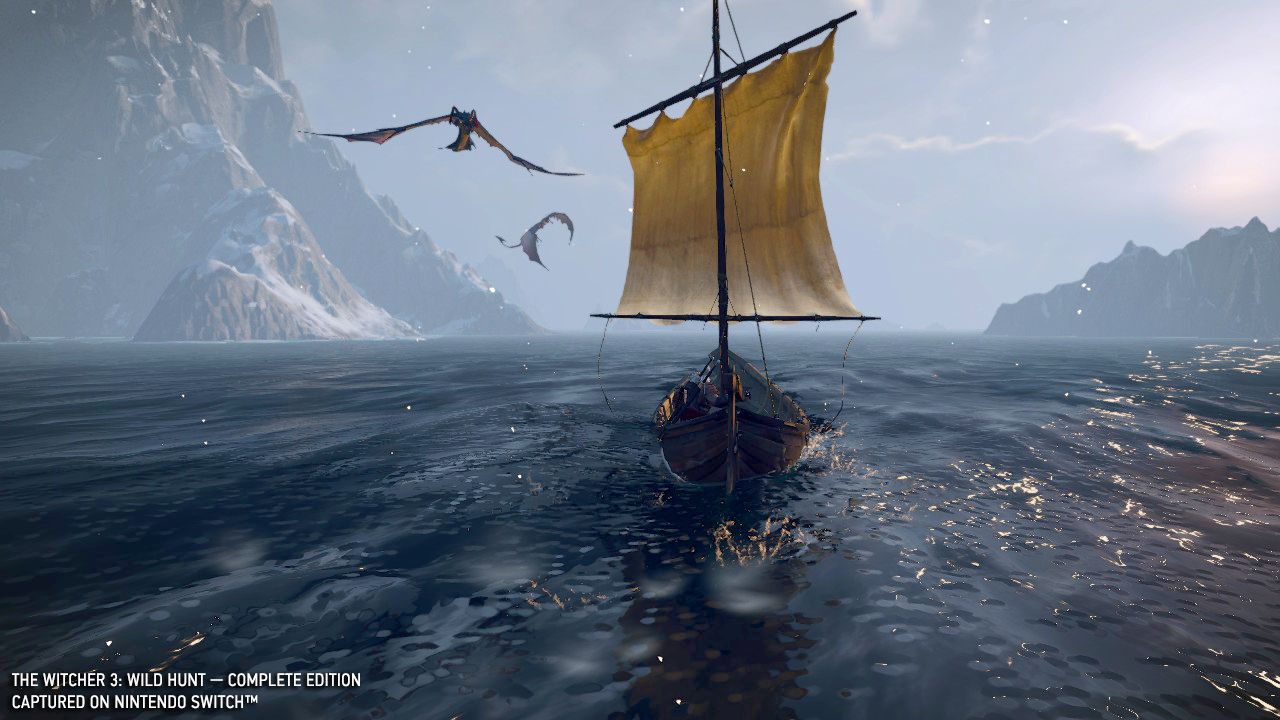 SwitchArcade Highlight!
We all know that it never looks pretty when you try to cram ten pounds of mud in a five-pound bag, but The Witcher 3 pulls off a more impressive trick with its Switch port than even the stellar DOOM 2016 and Wolfenstein II ports did. Like those games, you'd never mistake this version for the one available on more powerful hardware, but it looks a lot better than any reasonable person would have expected. Most importantly, it plays well and is content-complete, making this another outstanding choice for fans of portable RPGs. Unless you're really into having it portable, those who have already played The Witcher 3 won't find a lot of reasons to play it here. If you haven't played it before and either don't have access to better hardware or prefer to play on your Switch, you'll be extremely happy with this game.
Overwatch: Legendary Edition ($39.99)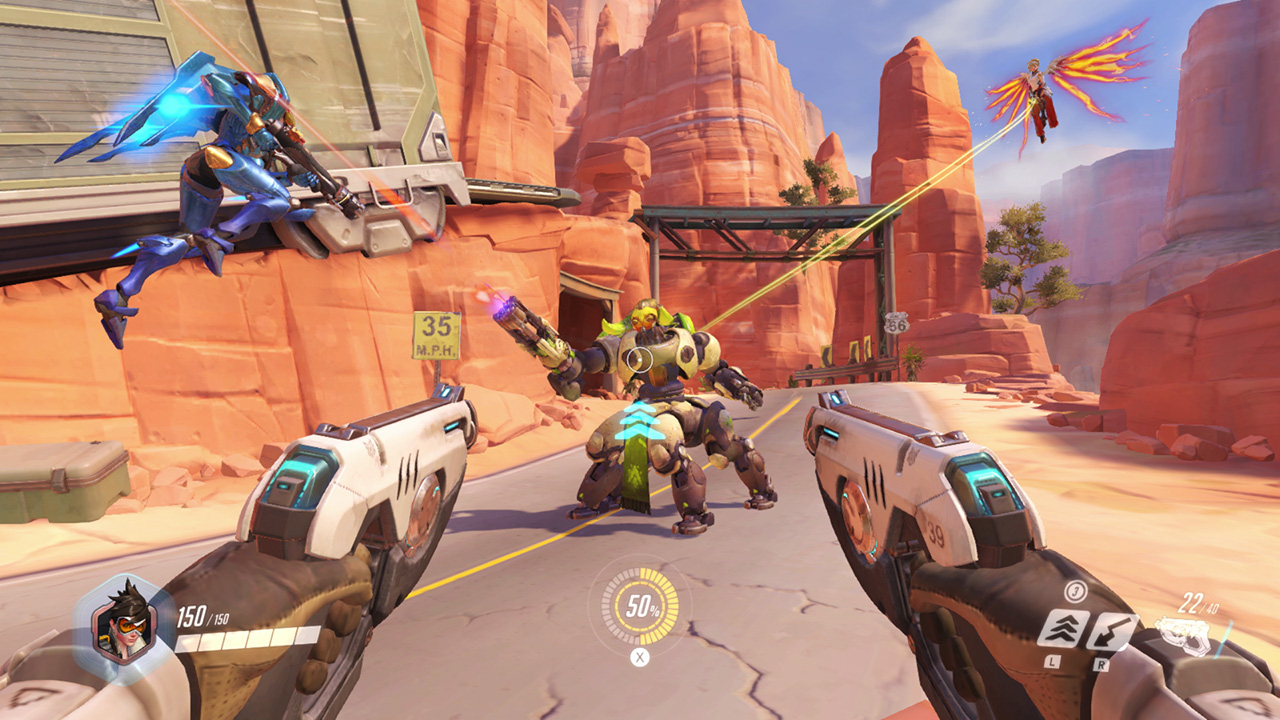 SwitchArcade Highlight!
I'm still not 100% sure how pricing is going to work on Overwatch, so all I can go by is what is listed in the shop. At the moment, that is this Legendary Edition which includes a code for three free months of Nintendo Switch Online, a bonus Noire Widowmaker skin for people who pre-ordered, five Legendary hero skins, five Epic hero skins, and five Origin hero skins. And the game itself, of course. If you're not familiar with Overwatch, it's a team-based first-person action game with a heavy emphasis on its interesting cast of unique characters. It was a huge thing for a bit, before PUBG and Fortnite grabbed the mass market ball and ran far away with it, and if nothing else its characters certainly seem popular in fan art circles. The Switch version seems solid enough, so if you've had an interest in this game before but lacked the hardware to run it, here's your shot.
The Ninja Saviors – Return of the Warriors ($19.99)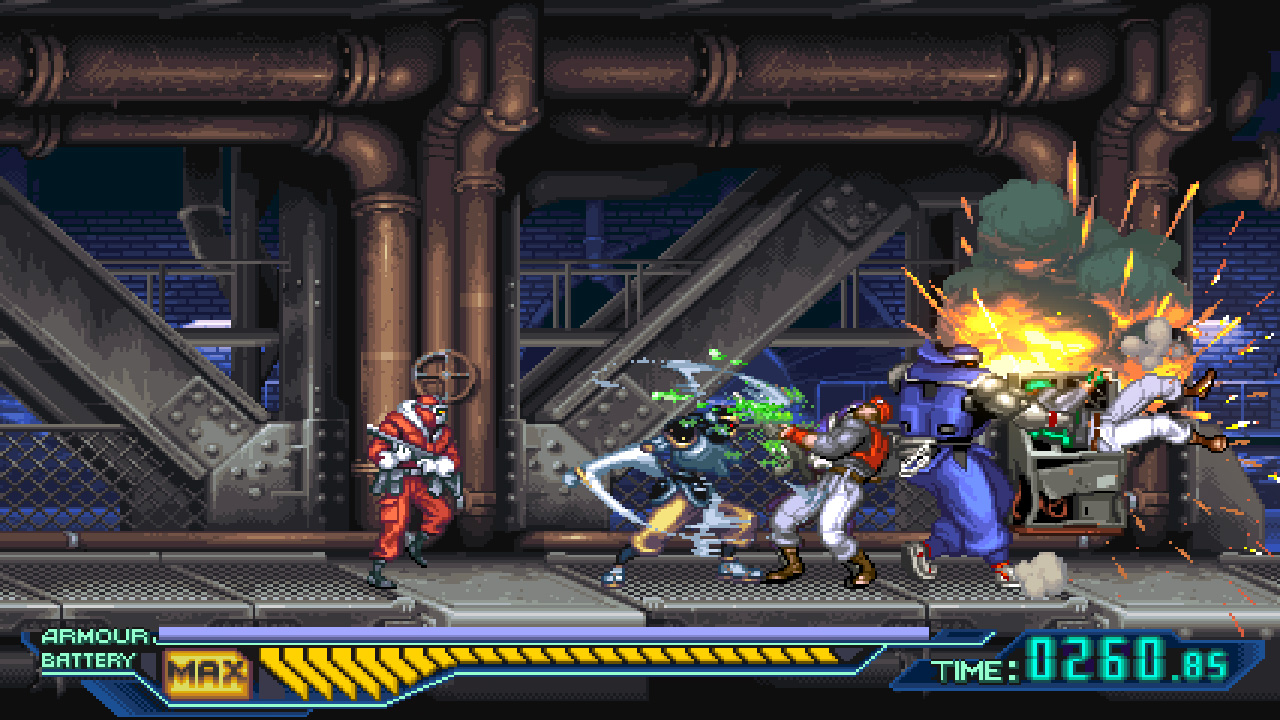 SwitchArcade Highlight!
One of the best side-scrolling beat-em-ups from the Super NES catalog is back in this remake/sequel. Choose from the three classic ninja-bots or the two newly-created models and battle your way across eight stages of awesome action. What separated this one from the pack back in the day was the depth of each ninja-bot's moveset, and it's even better here. As in any good beat-em-up, you can go through this one with a friend in local couch co-op, but it's enjoyable enough that even a solo player will have a lot of fun. There are some neat unlockables here as well. I've played the heck out of this game since its launch a couple months ago in Japan, so I can rather easily recommend it to any action game fan. I'll have a full review soon with more details if you need them, though.
Planescape: Torment & Icewind Dale: Enhanced Editions ($49.99)
Baldur's Gate & Baldur's Gate II: Enhanced Editions ($49.99)
SwitchArcade Highlight!
I'm putting these together because I have basically the same things to say about both packs. These are new console versions of four of the classic Dungeons & Dragons Infinity Engine titles that kept many a PC player awake into the wee hours of the night back in the 1990s. Or rather, these are console versions of the Enhanced Editions produced by Beamdog a while ago, which added some new content and fixed up old bugs. We've seen all of these release on mobile, but the interface has been adjusted once more to accommodate button controls. No touch screen support, sadly. Otherwise, it depends on your taste for vintage CPRGs. I think the Baldur's Gate pack is the stronger of the two overall, but Planescape: Torment has an incredible story that is still a cut above. Icewind Dale is fine, but it's easily the least of this lot. You don't have a choice if you want Planescape, though. Personally, I'd have preferred to see all of these sold separately, but we take what we can get, yes?
The Eyes of Ara ($14.99)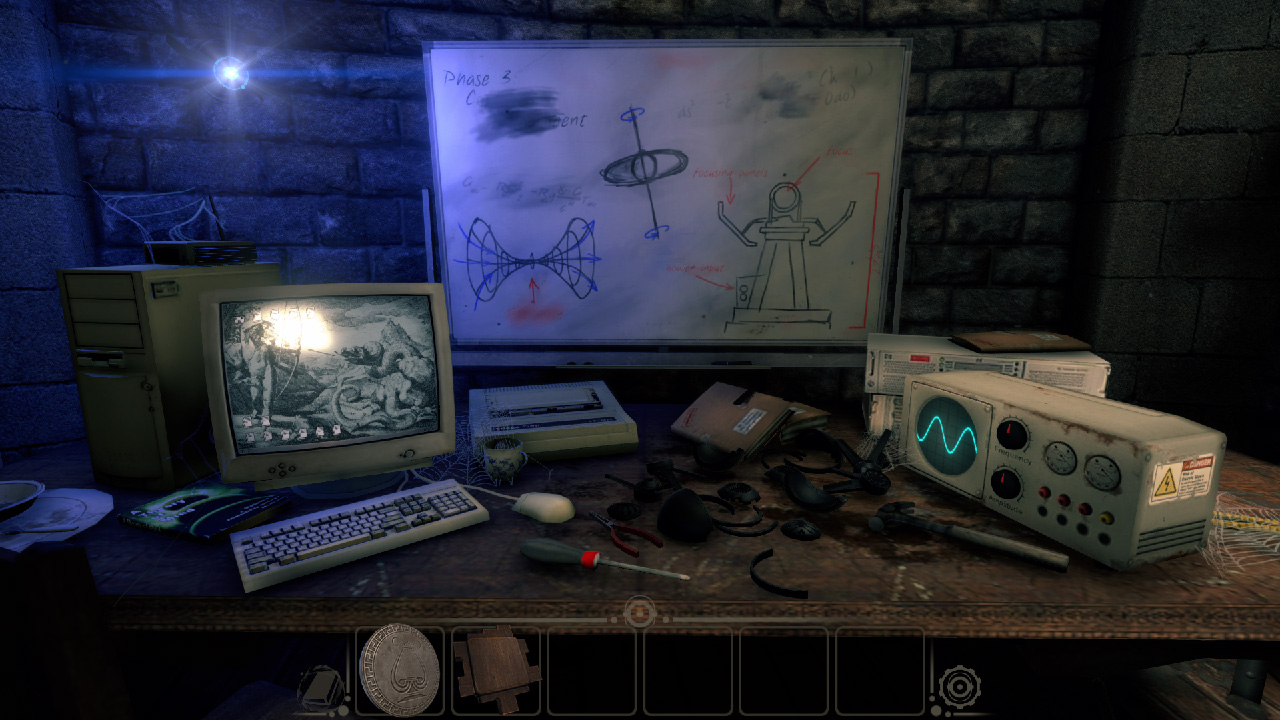 This is a 3D adventure game with a heavy emphasis on puzzle-solving, packed with tons of secrets and hidden things to find. Think along the lines of things like Myst and its progeny, and you're on the right track. It's a reasonably tough one, but it's not too bad all-around once you spend some time with it. That said, assuming you have a mobile device capable of playing it, you can grab The Eyes of Ara from the App Store for less than half the price it's going for on Switch, and since the game was designed around touch controls to begin with you won't be any worse for the wear. Still, if you're just looking for a solidly-constructed adventure game to play on your Switch and don't mind the price hike, you probably won't be disappointed with what you get here.
Override: Mech City Brawl – Super Charged Mega Edition ($39.99)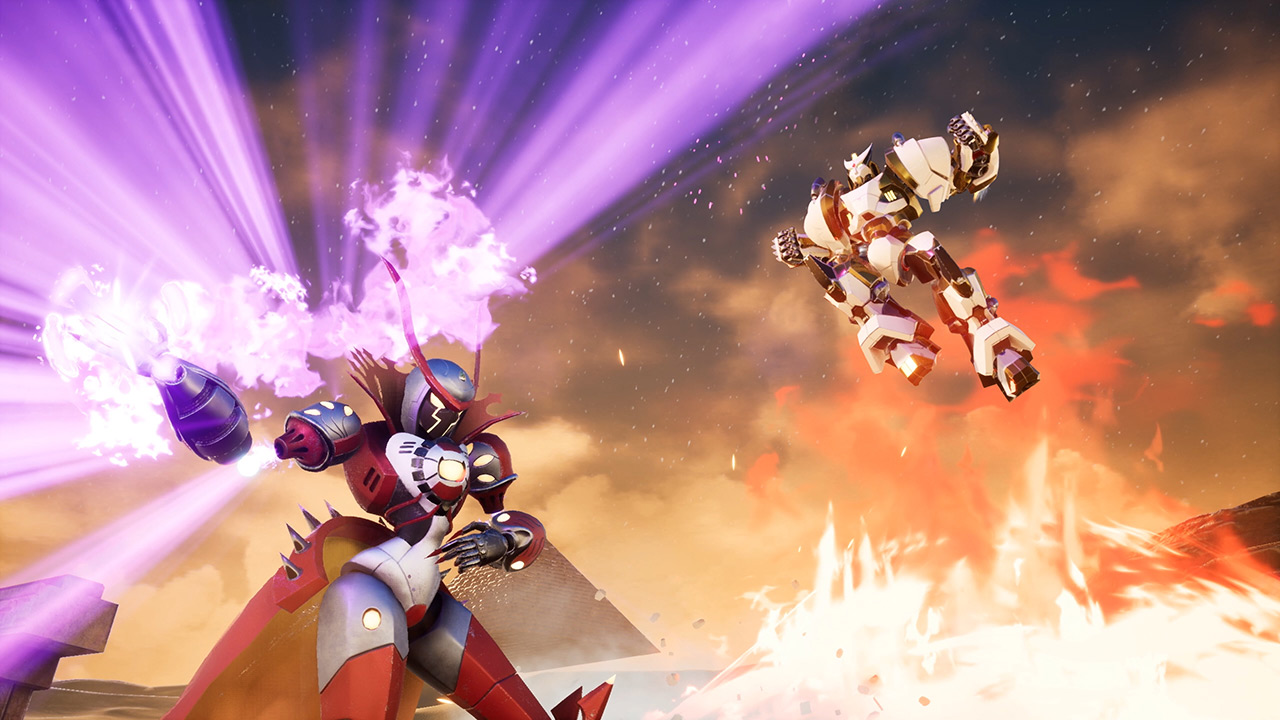 This is a big, silly robot punch-em-up. Pick your favorite giant mech and battle it out in destructible environments with up to four players in competitive and co-op modes. There's also a single-player campaign, but I wouldn't hope for a ton of mileage out of that. I can't deny that this game is a ton of fun when you first start playing it, but whether or not that enjoyment continues is going to depend on the person. For me, it's a little too shallow and got dull after a while as a result, but I know lots of people who have put a ton of time into it and can't get enough. At the very least, it supports online multiplayer, so you don't need friends nearby when you want to get into a scrap.
Zombieland: Double Tap – Road Trip ($39.99)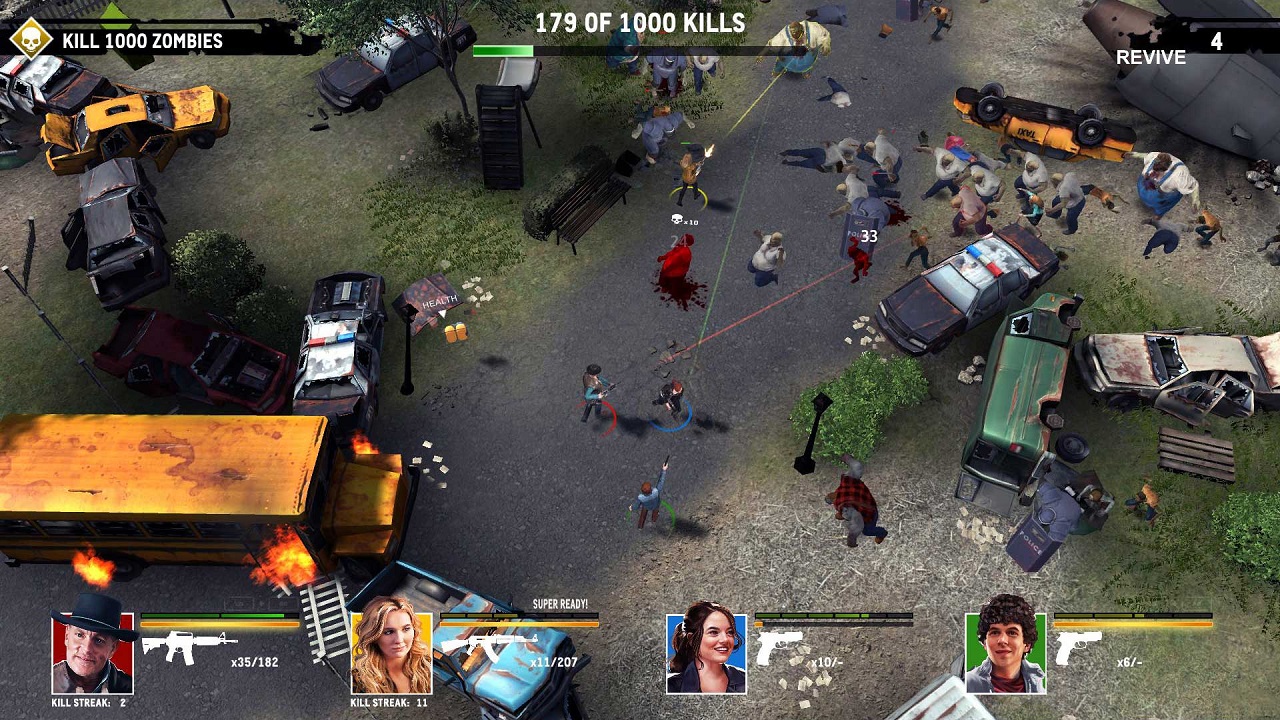 From High Voltage Software and Game Mill comes this twin-stick shooter based on the new movie. I'll level with you: neither of those names fills me with a lot of confidence. High Voltage has had a hand in some pretty good games, but its history with licensed titles in particular isn't hot. Game Mill has almost exclusively put out weak licensed games so far. And yet, I can't completely discount this. The license works well for video games, the genre they picked is hard to mess up, and High Voltage can make good games when it gets the support it needs. Still, coming in with about as much content as the average twin stick shooter on the Switch and at a much higher price, I probably wouldn't take a risk on this unless I really, really liked the movie.
Billy Bomber ($5.00)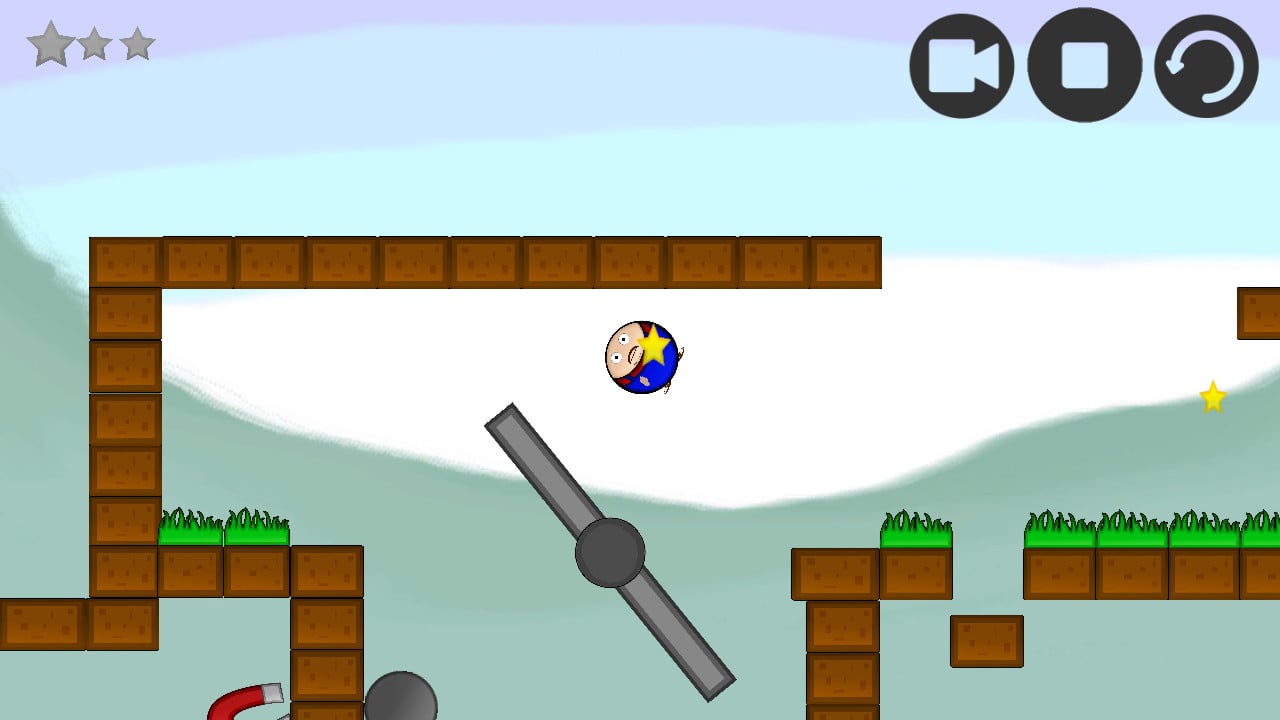 On a day full of interesting-looking games to consider, it's perhaps nice to have something you can probably dismiss without much thought. This one reminds me a little of the classic mobile title iBlast Moki in that you have to place explosives and other elements in such a way that your little guy will zip all the way to the goal when you set it all off. You get 25 stages for your five bucks, which I suppose is okay but certainly on the short side. Combined with the… let's say frugal presentation, I'm not sure I'd want to spend a fiver on this one. Depending on how much you like this sort of physics game, you may feel differently.
Sales
Well, there's nothing limited about those Limited Run discounts! Except, I suppose, their end dates. And that they are all set at a specific sale percentage, which means they are certainly limited. Ugh, I really need to think these things through before I type them. Look, Saturday Morning RPG is a buck and it's definitely worth that much even if you're not totally in love with its concept like I am. Cosmic Star Heroine is as close to a single-player Phantasy Star as we're ever getting again and it's under a fiver. For those that thought Raiden V and Steins;Gate were a little expensive, there's a nice price cut for you. And Bubsy! He… he certainly has a game that is on sale right now, doesn't he? Ha. Some decent stuff in the outbox but most of it will be back again before long, I'm sure.
New Games on Sale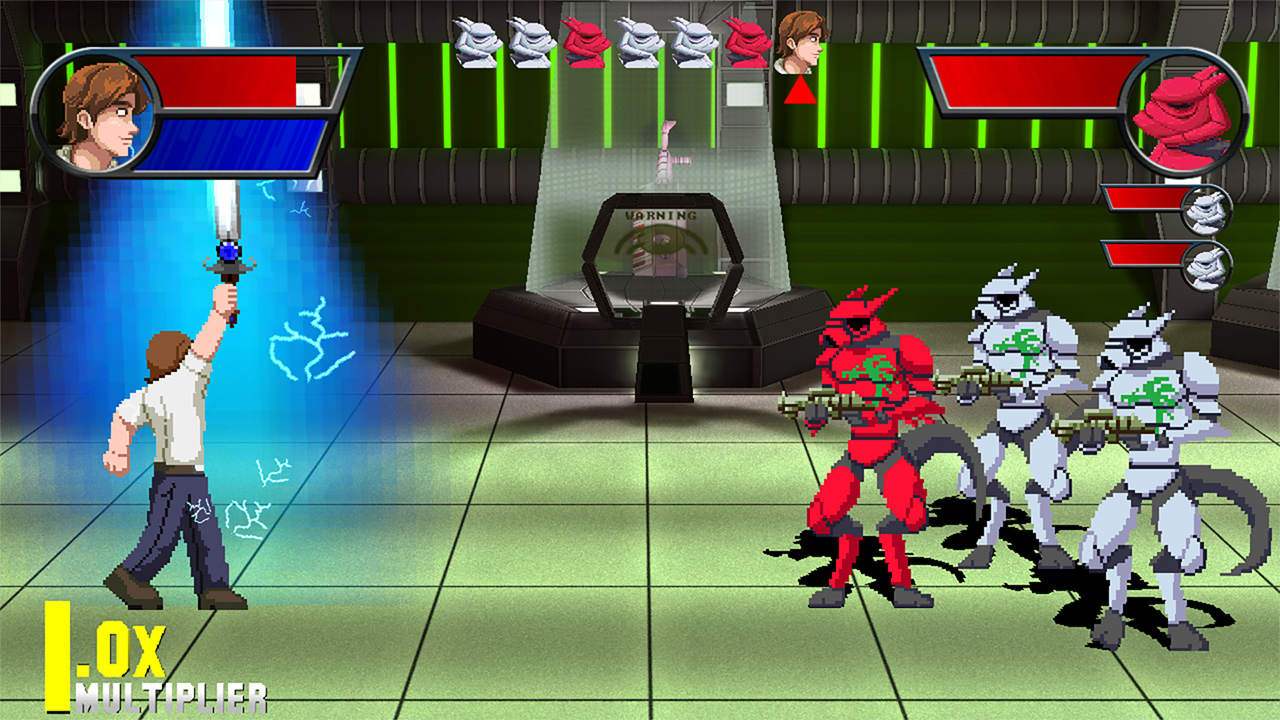 Saturday Morning RPG ($0.99 from $9.99 until 10/25)
Cosmic Star Heroine ($4.49 from $14.99 until 10/25)
Night Trap – 25th Anniversary ($4.49 from $14.99 until 10/25)
Double Switch – 25th Anniversary ($12.25 from $14.99 until 10/25)
Revenge of the Bird King ($0.09 from $4.99 until 10/25)
Monkey King: Master of the Clouds ($2.99 from $4.99 until 10/28)
Raiden V: Director's Cut ($17.99 from $29.99 until 10/28)
Bubsy: Paws on Fire! ($14.99 from $24.99 until 10/28)
Steins;Gate Elite ($23.99 from $59.99 until 10/21)
Defend Your Castle ($1.74 from $4.99 until 10/21)
The Low Road ($5.24 from $14.99 until 10/21)
Sales Ending Tomorrow, Wednesday, October 16th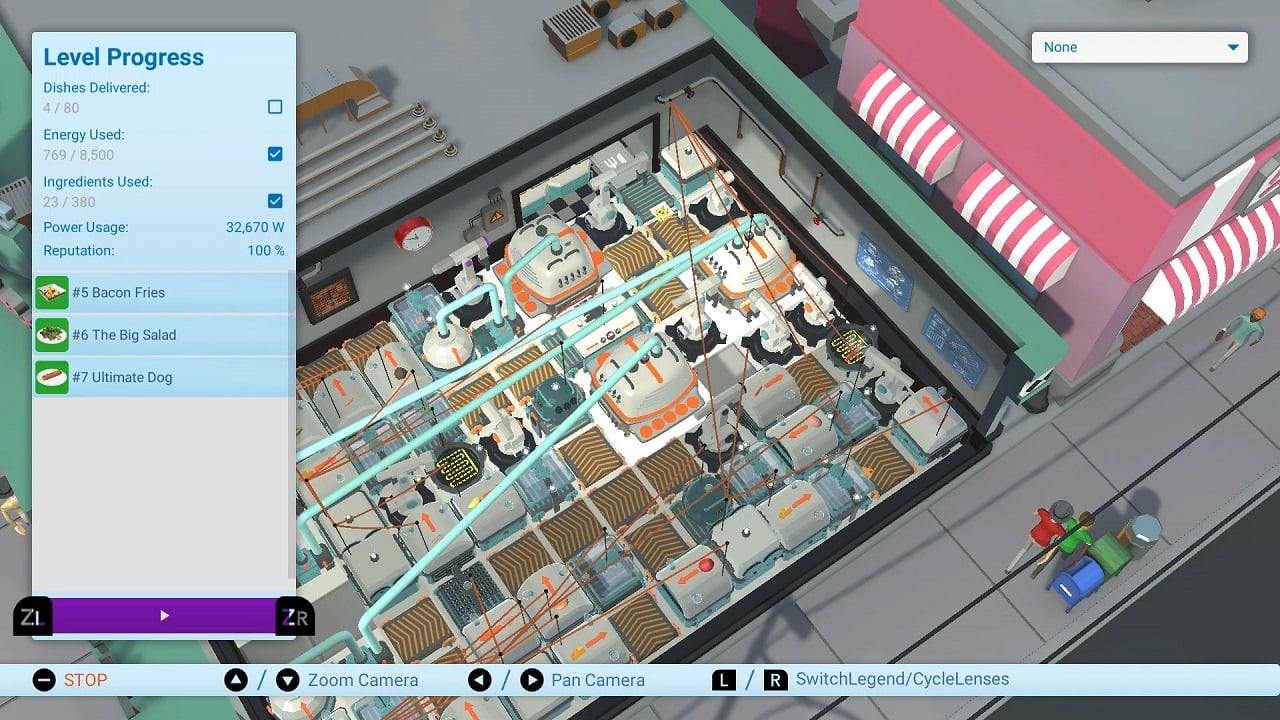 Automachef ($11.24 from $14.99 until 10/16)
Bad Dream: Fever ($0.99 from $9.99 until 10/16)
Bot Vice ($7.99 from $9.99 until 10/16)
Candleman ($12.74 from $14.99 until 10/16)
Danger Mouse: The Danger Games ($3.99 from $4.99 until 10/16)
Diggerman ($0.49 from $4.99 until 10/16)
European Conqueror X ($6.99 from $9.99 until 10/16)
Gear.Club Unlimited 2 ($23.99 from $$59.99 until 10/16)
Grave Keeper ($6.69 from $9.99 until 10/16)
Hollow ($1.99 from $9.99 until 10/16)
Koi DX ($2.99 from $4.99 until 10/16)
Pan-Pan A Tiny Big Adventure ($2.99 from $4.99 until 10/16)
Panty Party ($11.99 from $14.99 until 10/16)
Shadows of Adam ($11.99 from $14.99 until 10/16)
Shelter Generations ($9.99 from $19.99 until 10/16)
Solstice Chronicles: MIA ($11.99 from $14.99 until 10/16)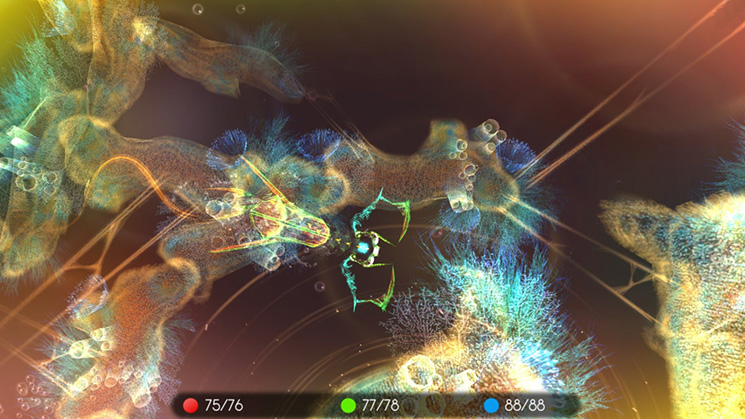 Sparkle 2 EVO ($0.49 from $4.99 until 10/16)
Super Chariot ($5.99 from $19.99 until 10/16)
Super Star Path ($3.99 from $4.99 until 10/16)
Surfingers ($0.49 from $4.99 until 10/16)
Tap Skaters ($3.34 from $4.99 until 10/16)
Teddy the Wanderer: Kayaking ($0.99 from $9.99 until 10/16)
Teddy the Wanderer: Mountain Hike ($0.99 from $9.99 until 10/16)
Terrorhythm ($6.69 from $9.99 until 10/16)
The Friends of Ringo Ishikawa ($11.99 from $14.99 until 10/16)
Undead Horde ($12.74 from $14.99 until 10/16)
Will: A Wonderful World ($10.49 from $14.99 until 10/16)
World Conqueror X ($6.99 from $9.99 until 10/16)
WRC 8 FIA World Rally ($44.99 from $49.99 until 10/16)
Zombillie ($0.49 from $4.99 until 10/16)
That's all for today, friends. Tomorrow should be a little quieter in theory. Only a couple of new releases to check out, and it probably won't be a busy news day. Who knows, though? At any rate, I should have a review of The Ninja Saviors for you along with a Mini-View or two, so that's at least something. I hope you all have a great day, and as always, thanks for reading!