Hello gentle readers, and welcome to the SwitchArcade Round-Up for September 5th, 2019. That Nintendo Direct hit like a giant meteor, lining up cool releases for the rest of 2019 and beyond. There was so much packed in there, I couldn't possibly detail all in this article, but I've done my best to summarize it. Of course, we've also got the usual new release summaries, and with the few games that dropped out of nowhere today, it's one of our heftiest lists yet. Throw in a the sales information and you've got a writer with very sore fingers, friends. Let's get to work!
News
The Nintendo Direct Brought the Thunder, and How
Friends, I don't know exactly what I was expecting from this Nintendo Direct, but it sure as heck wasn't what we got. The presentation arguably packed more thrills and excitement into its 40 minutes than even the E3 presentation did, and I'm scrambling to figure out where I'm going to get the time and money to play everything I'm interested in. You really should watch the video, but if you can't, here are the highlights:
– Divinity: Original Sin 2, Super Kirby Clash, Deadly Premonitions: Origins, a Tetris 99 update, and the Super NES Nintendo Switch Online app are available either now or later today.
– Banjo and Kazooie are available now in Super Smash Bros. Ultimate, the next Fighters Pass character is Terry Bogard from Fatal Fury/King of Fighters, and there will be more fighters coming after the conclusion of the Fighters Pass. Some new Mii Fighter costumes are available including Sans from Undertale, who brings with him his very own music track composed by Toby Fox.
– Overwatch, Return of the Obra Dinn, Little Town Hero, Doom 64, Star Wars: Jedi Knight 2: Jedi Outcast, Assassin's Creed: The Rebel Collection, and Devil May Cry 2 are all coming to Switch this year.
– Tokyo Mirage Sessions #FE Encore, Deadly Premonition 2: A Blessing in Disguise, Rogue Company, and Xenoblade Chronicles Definitive Edition are coming to the Switch in 2020.
– Additional details were given for Luigi's Mansion 3, Animal Crossing: New Horizons, and Pokemon Sword & Shield.
There were also a number of other games shown that I believe we already knew about for the most part, but if I had to summarize the whole thing up, it would be: RIP My Wallet. Check out the presentation to see it all, or just take my word for it that we're not going to run out of Switch games to play anytime soon.
The Cult Classic "Anti-RPG" 'Moon' is Coming to Switch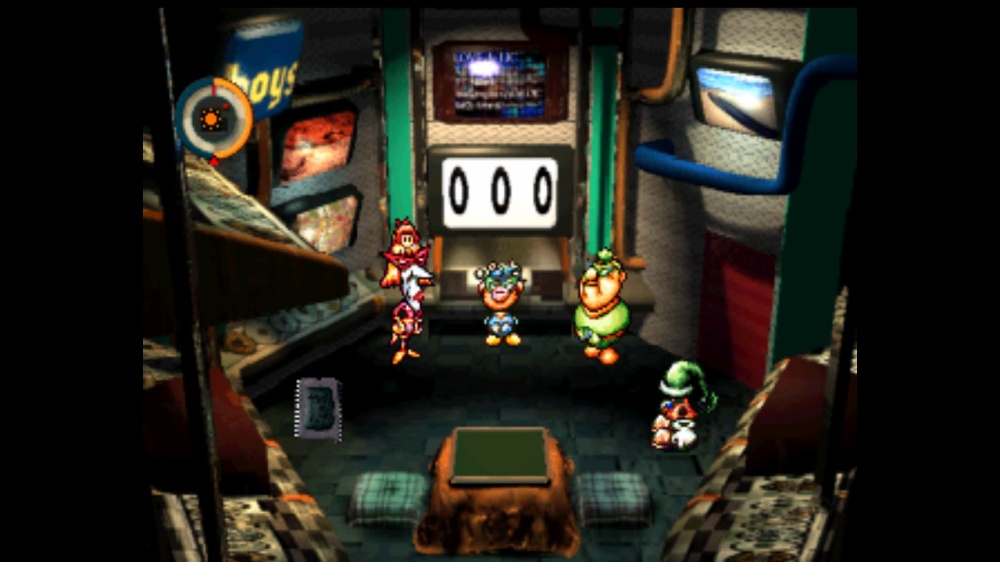 The Japanese Nintendo Direct had a few differences from the English one, but I suspect most of the things that were unique to it are probably not seeing Western releases. One happy exception is the announcement that the cult hit Moon Remix RPG will be coming to Switch and getting localized into English for the very first time. This subversive game is famous for its influence on a wide variety of Japanese game designers, and is one of the feathers in the cap of legendary game designer Yoshiro Kimura. It has never been re-released since its PlayStation debut and is rather expensive to buy even in second-hand condition, so this is quite the welcome news. Onion Games will be handling the release of the game, which makes sense given that it's Kimura's own studio. Moon will be available in Japan on October 10th for just under 2000 yen (around $20) and the English version will apparently not be far behind it. You will definitely want to check this game out, trust me.
New Releases
Super Nintendo Entertainment System – Nintendo Switch Online (Free for NSO Subscribers)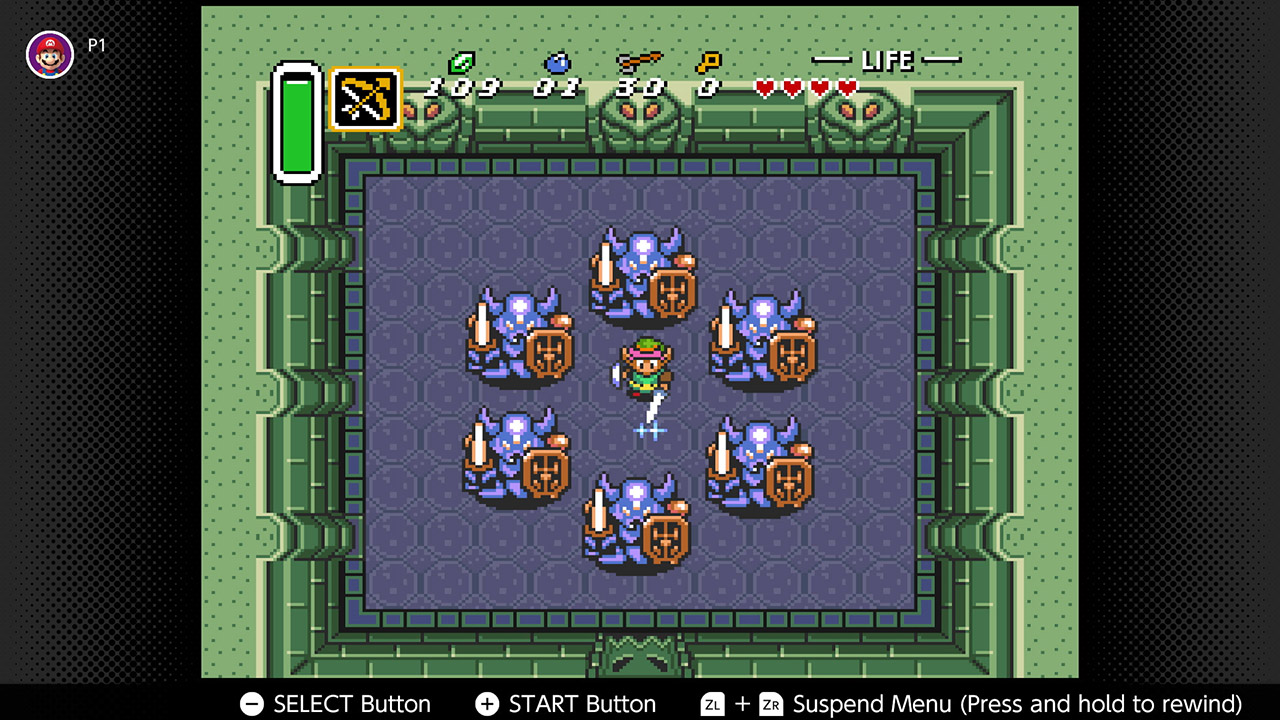 SwitchArcade Highlight!
It wasn't the worst-kept secret from today's Nintendo Direct presentation, but I feel like just about everyone had a sense this was coming sooner or later. Nintendo Switch Online subscribers can download this app and immediately enjoy a selection of 20 Super NES classics. The list includes mainstream hits like Super Mario World, The Legend of Zelda: A Link to the Past, Star Fox, and Super Mario Kart. It also has a few obscurities like Brawl Brothers, Stunt Race FX, and Super EDF. More titles will be added as the service goes along, but this initial batch should keep most players busy for a good while.
Divinity: Original Sin 2 – Definitive Edition ($49.99)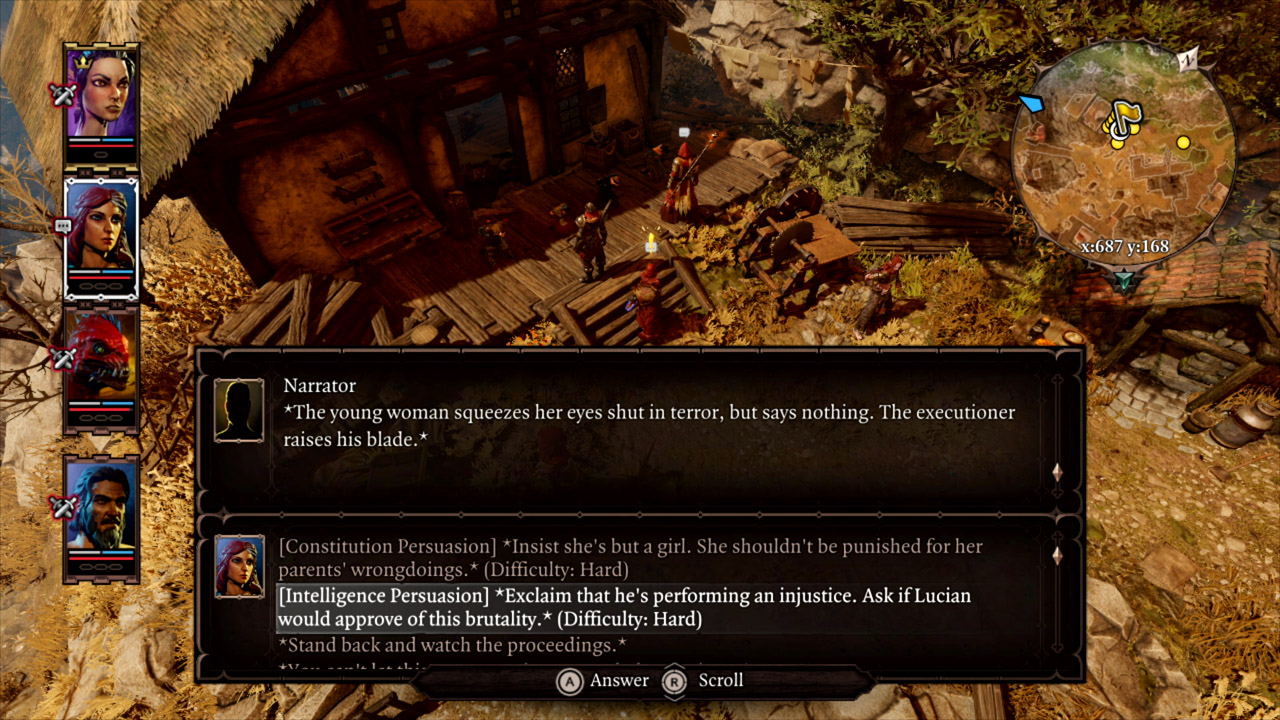 SwitchArcade Highlight!
Oh, yeah. Cool. Just… just go and drop one of the best CRPGs in recent history onto the eShop with no warning. We've all got extra money in our budgets this month, after all. Friends, if you want to gorge yourself on console versions of great isometric CRPGs, this month is looking to be a good one for you. Divinity: Original Sin 2 is an incredible game, offering great role-playing adventure in a classic style but with modern implementation. Even with all the other great RPGs out in September on the Switch, this may very well be the best of the bunch. Not sure how the port is, and I certainly have a couple of concerns with any game like this that comes over from the PC with regards to the interface, so I'll have to put in a bit of time before I push this too hard.
River City Girls ($29.99)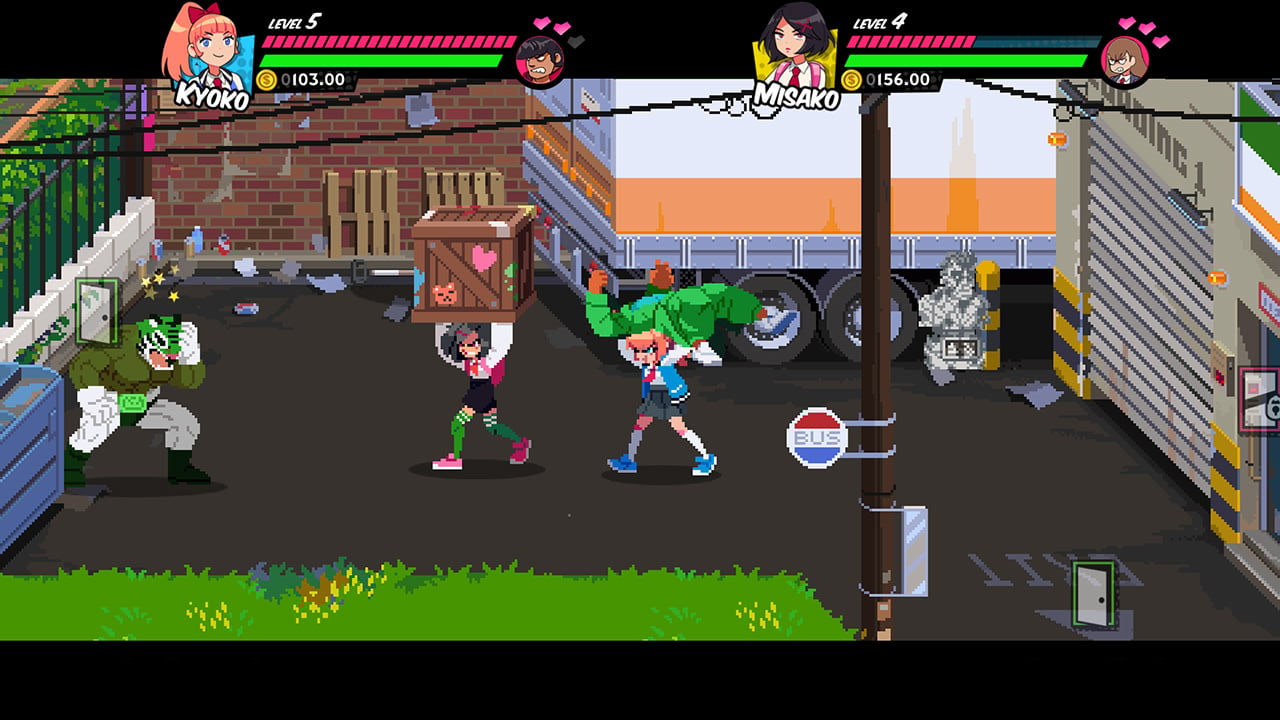 SwitchArcade Highlight!
If you've been waiting for the next great beat-em-up, wait no longer: River City Girls is here, and it's just as outstanding as we all hoped it would be. Take on the role of Kyoko or Misato as they rescue their boyfriends from the goons that kidnapped them. WayForward handled the development of this game, and the developer's usual style and amazing graphical skills shine through brightly. But the most important thing of all is the gameplay, which simultaneously feels like the classic River City titles while also evolving things in sensible ways. Pull in a friend for some couch co-op and try to get along nicely. We'll have a full review of this one before long, but I think I can tell you right now that if it looks even the slightest bit appealing to you, you can safely buy it.
Deadly Premonition Origins ($29.99)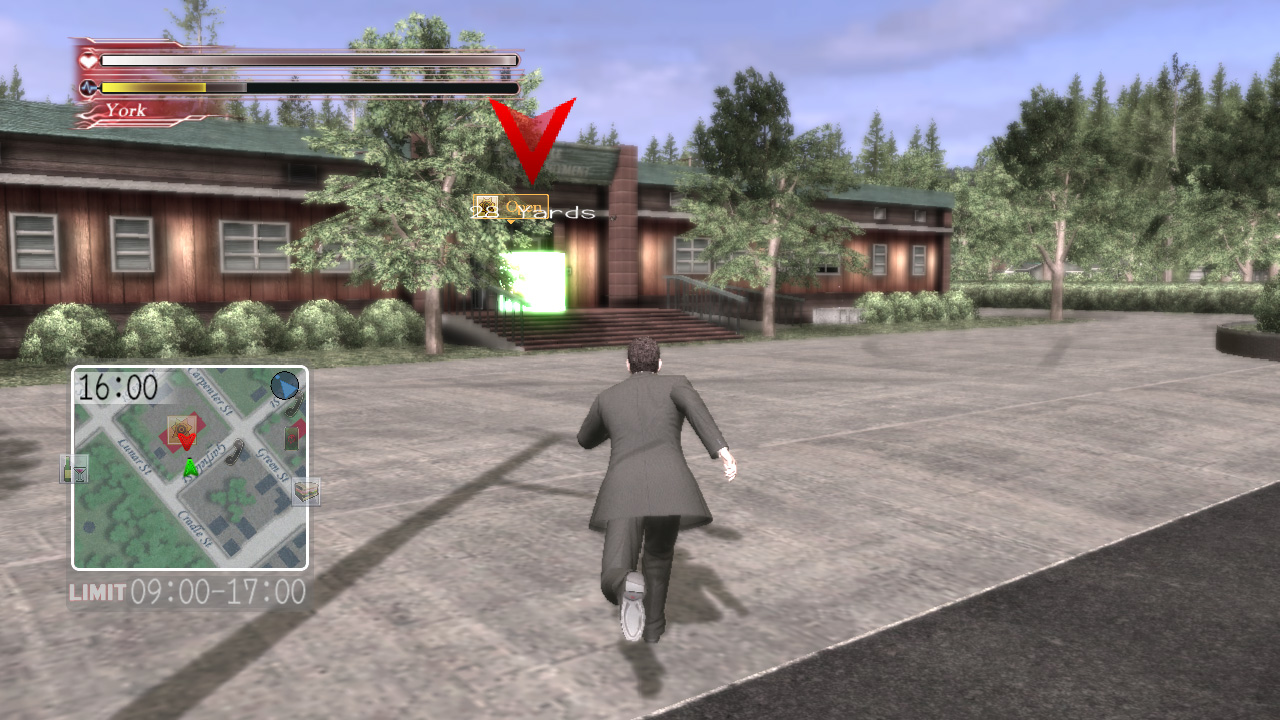 SwitchArcade Highlight!
See, games like this one are why I call them highlights rather than recommendations. Depending on who you ask, Deadly Premonition is either garbage or brilliant. At the very least, I think most people would agree that it's a very interesting game, and perhaps one of the closer attempts at re-creating a Twin Peaks vibe in a video game. Play as FBI Agent York as he tries to solve a serial murder case by visiting a small town in rural America. Talk to everyone and see if you can find out what is going on, but be careful: not everyone is who they seem to be. Clunky though the game may be mechanically, the story is an unpredictable trip and a half. It all depends on what you're looking for from a game, I suppose.
Headliner: NoviNews ($13.99)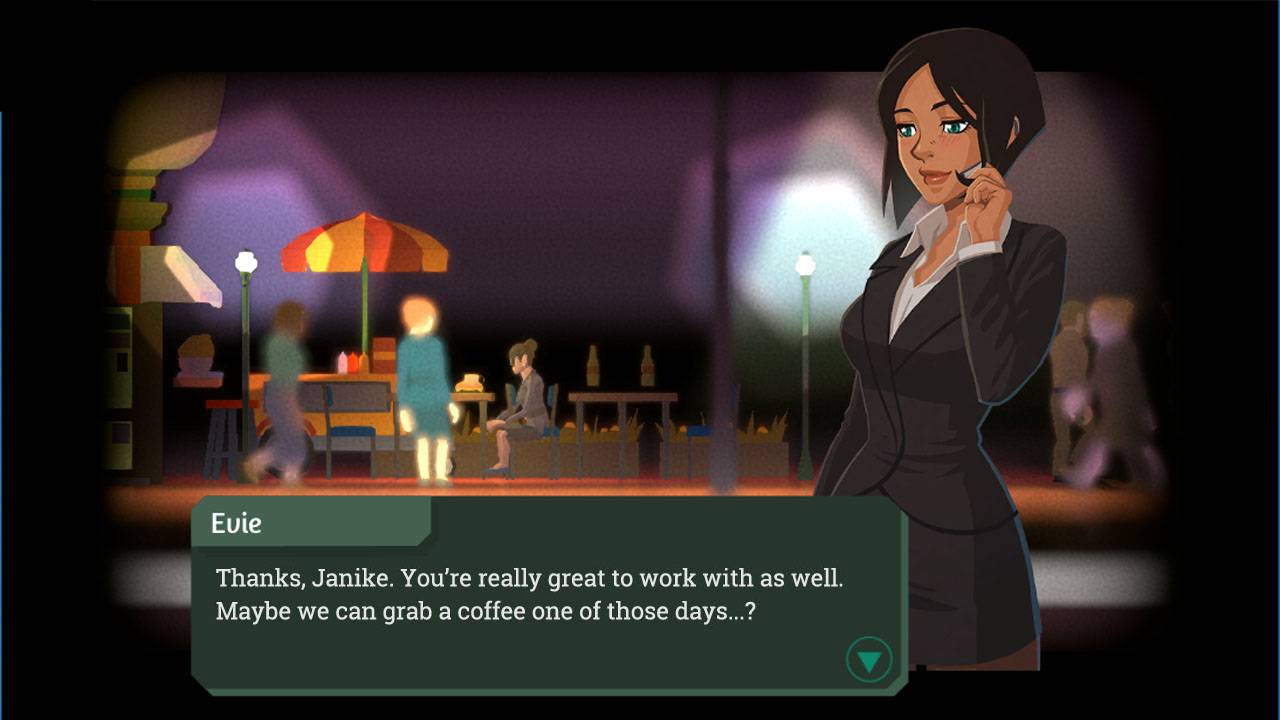 SwitchArcade Highlight!
This game is a lot more clever than I'd initially given it credit for. You play as the editor of the main news source for a fictional nation. You choose which stories get published and which get ignored, as well as which angle to take on the stories you pick up. That's your job, which you'll work at all day. Then you punch out and head out into the real world to see the effects of your decisions on the people and those close to you. Things almost always go awry. You can plow through a single playthrough in an hour and change, but it's definitely worth replaying this one many times just to see all the different ways things can shake out.
If My Heart Had Wings ($19.99)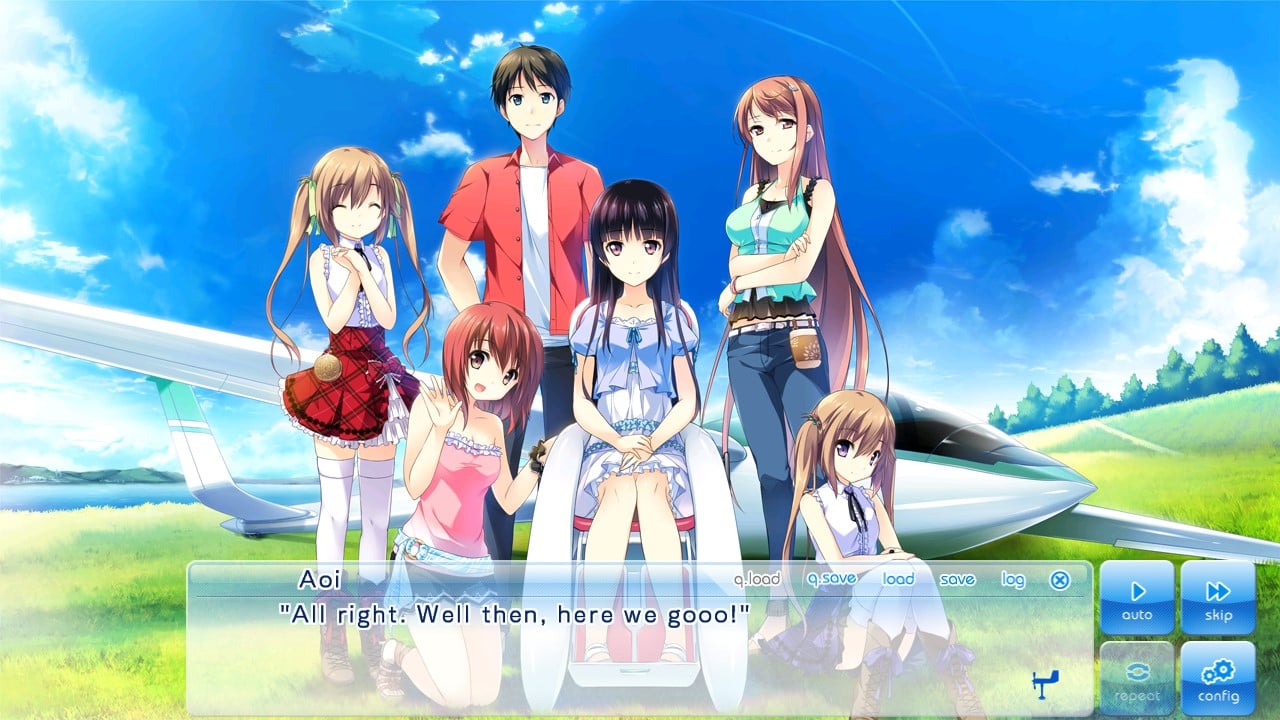 SwitchArcade Highlight!
Aw heck, get the tissues ready. On the surface, If My Heart Had Wings is a visual novel about some teenagers and their club. It's called the Soaring Club, and it's dedicated to the incredibly niche hobby that is glider planes. And the game does a good job of teaching you all about them along the way, so it's not just half-hearted. But what the story is really about is loss and how to move on from it. If you can move on from it. Every character in this game is dealing with some kind of figurative broken wing, and it will put you through the emotional wringer as it pulls you along its narrative. You have some choices that will affect the ultimate outcome of things, but as usual for this kind of game, you're going to be spending most of your time reading. Lucky thing, then, that this story is incredibly compelling.
Wuppo: Definitive Edition ($14.99)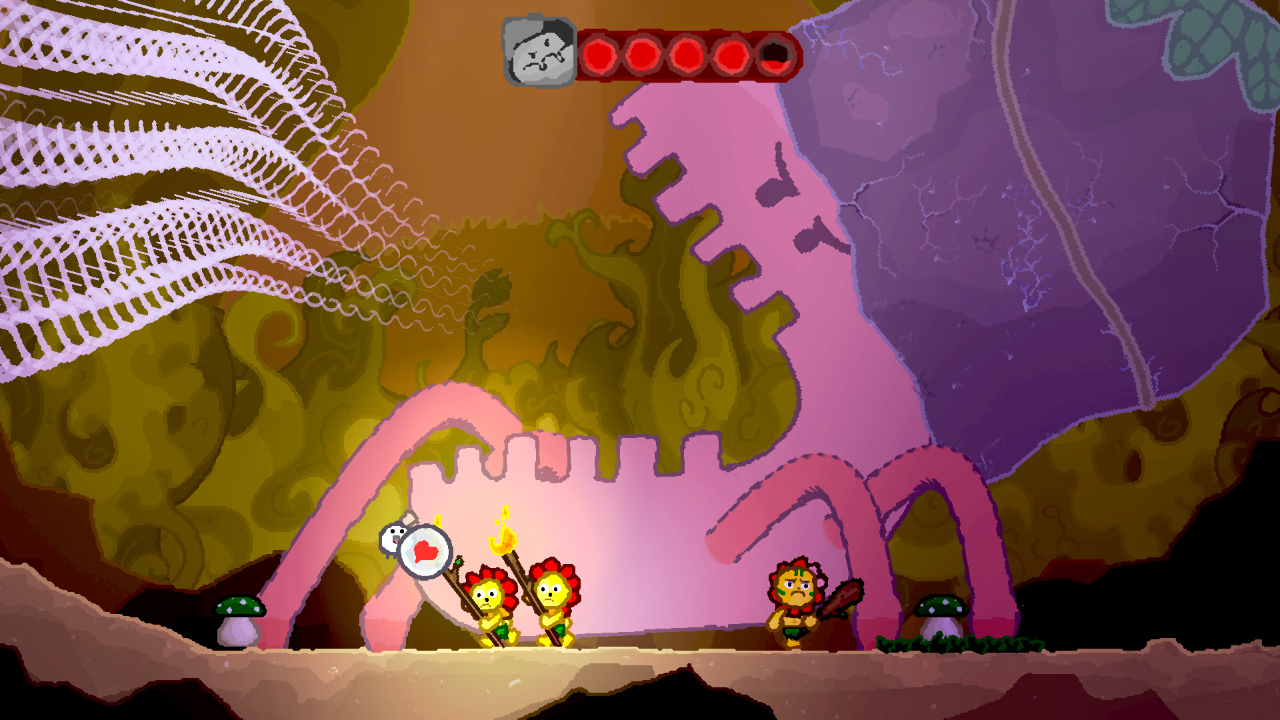 SwitchArcade Highlight!
Wuppo is a beloved under-the-radar game with incredibly charming character designs and a well-realized world. Guide your lonely little Wum who loses its home and needs to find a new place to live. You don't have to be so lonely in this Switch version, however, as it includes a new co-op mode so you can play with a friend or family member. Battle enemies in all shapes and sizes, and search for filmstrips that will slowly reveal the world's lore piece by piece. Find new items and equipment and use them to uncover new secrets and areas. This is a big adventure that is much deeper (and more difficult) than it initially seems, but it has a near-rabid following for a reason.
Spice and Wolf VR ($24.99)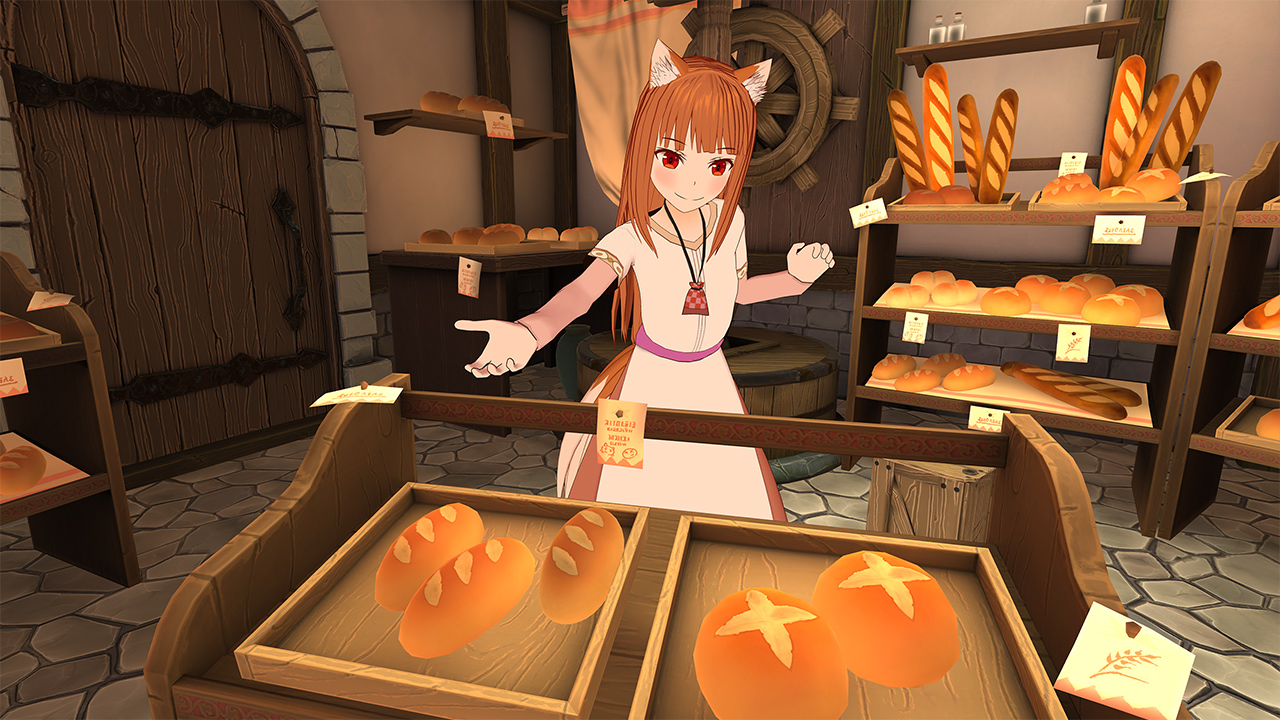 Well, this is interesting. I think this is the first third-party game intended for use with the Nintendo Labo Toy-Con VR Kit? You can play it even if you don't have the headset, but if you do happen to have one, sweep the dust off of it and dive in to enjoy… something that won't make a whole lot of sense to you if you aren't already a fan of Spice and Wolf. And even if you are a fan, I'm not really sure this is worth the price. This is a roughly 30-minute experience that sets you in the shoes of Kraft Lawrence as he and 600-year-old wolf-girl Holo take shelter from the rain inside a shack. There's not much more for you to do except watch as Holo moves about the room and chats at you. If you manage to curry her favor by finding certain objects hidden around the room, you'll be allowed to pet her. That's right, @CanYouPetTheDog on Twitter: you can pet the dog-girl.
Battle Supremacy: Ground Assault ($19.99)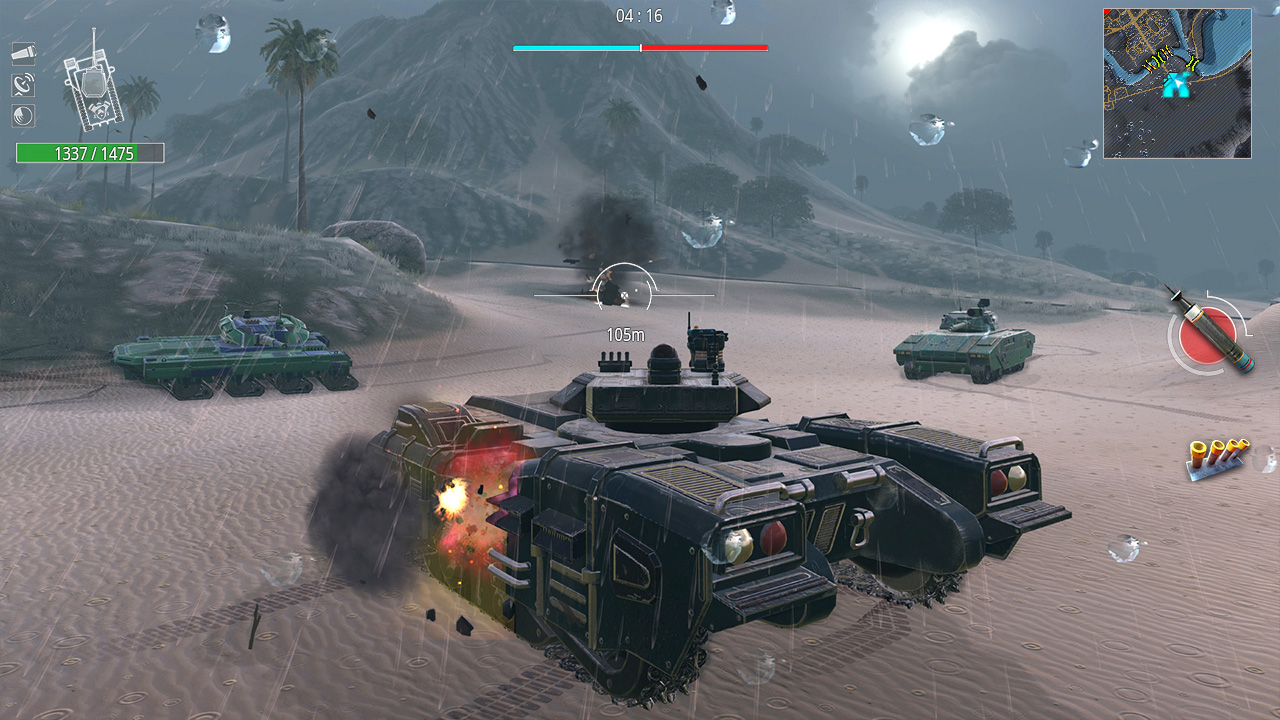 If you want your multiplayer military battle itch scratched on Switch, it seems like Atypical is the one that is most regularly going to do that for you. Well, you take what you can get. This new chapter in the Battle Supremacy series has its eyes set pretty clearly on the World of Tanks prize, offering tank and other land assault vehicles for you to take out into battles with up to 16 players online. There's also a relatively robust single-player campaign, featuring a number of different vehicles and environments. On the multiplayer side of things, there are a handful of different modes to keep the action lively and fresh. Sure, it's no World of Tanks, but I don't see that game on Switch so this will have to do.
Fifty Words by POWGI ($7.99)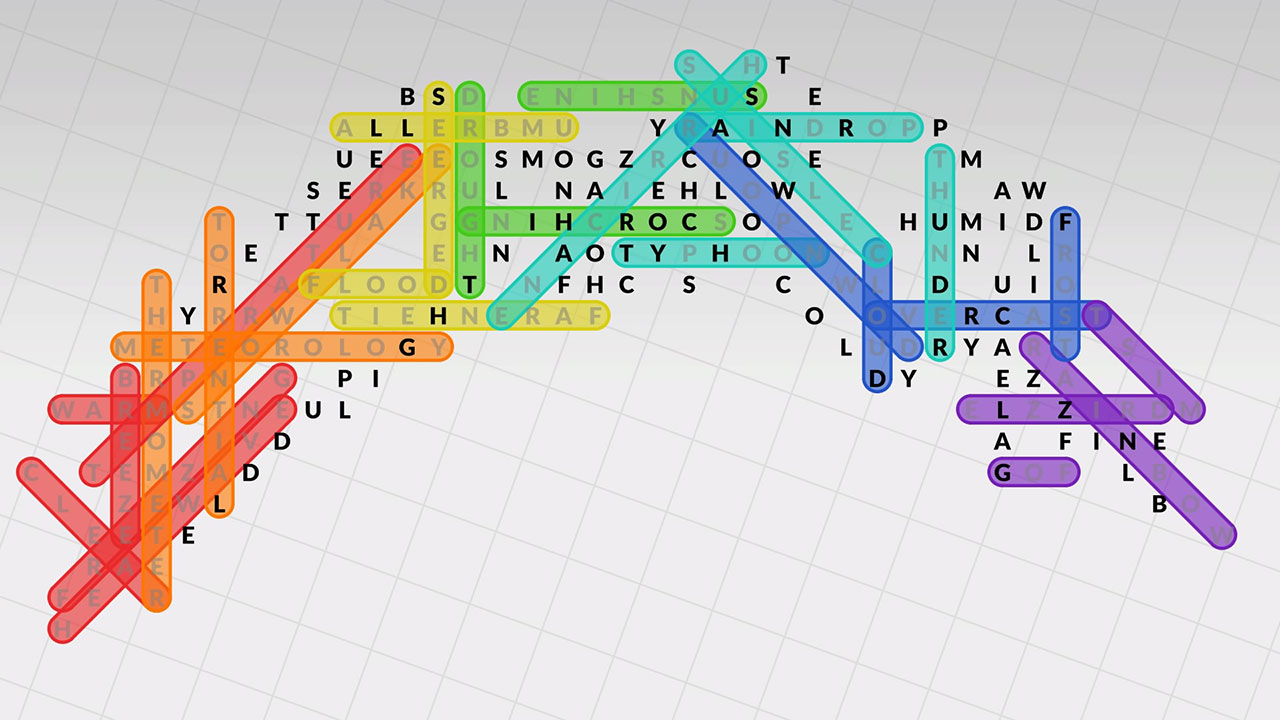 This one is even more laid-back than Lightwood's usual releases. You're given an arrangement of fifty intersecting words and you simply need to find them all. There are no extra letters, and no grid to worry about. Just suss out where the words are, and you're golden. Will there be bad jokes from the bad joke dog? It seems highly likely. But other than that, this is probably a pretty good game for your blood pressure.
Hyperforma ($9.99)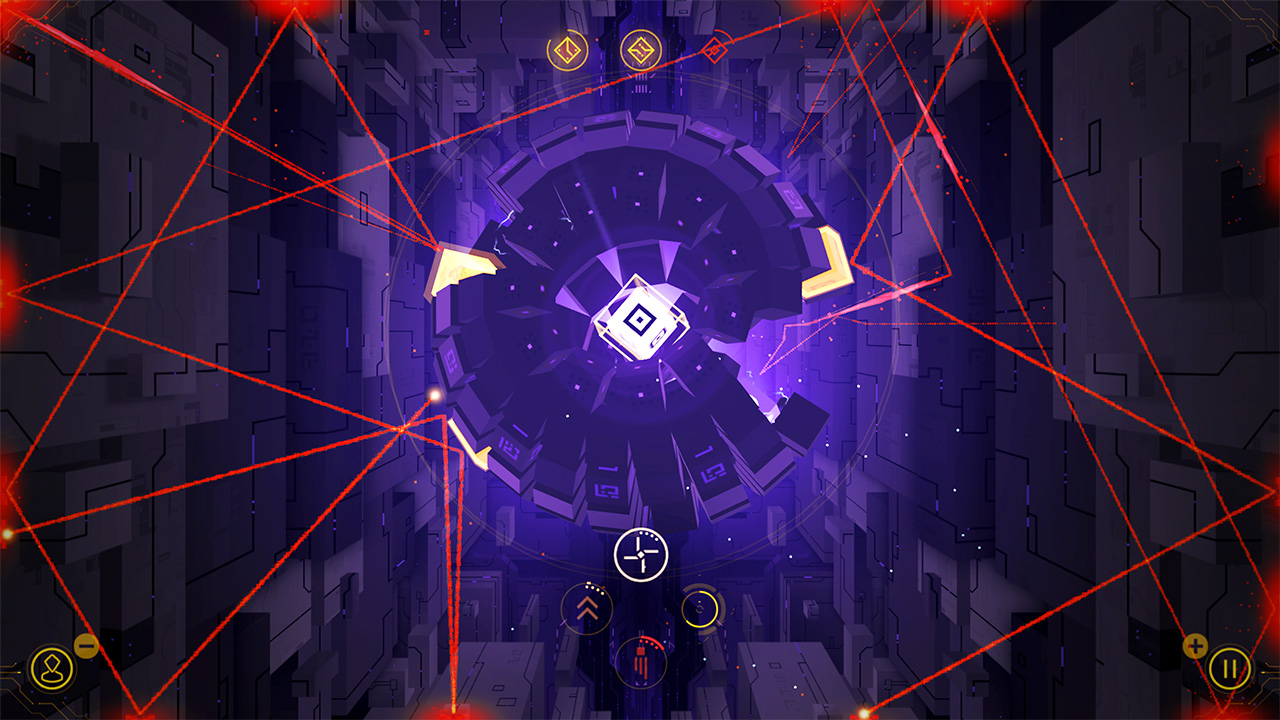 Hmm, I'm a little conflicted about Hyperforma. It originally released on mobile and it felt to me like a game that didn't quite hit its mark. It's a variation on the old brick-buster concept, and it's oozing with style. At the same time, I remember barreling through the entire game pretty quickly and not having much desire to go back to it again. With that in mind, I don't know that I'm exactly down for having it on my Switch at a higher price. But the developer has added some stuff to this version to sweeten the pot, like an all-new two-player versus mode, HD rumble support, and a new interface. It's an okay game, so I suppose if you like the look of it, it may be worth the gamble. And who knows? Maybe whatever has been done to this version was enough to carry it over the line into something more agreeable.
Space Cows ($12.99)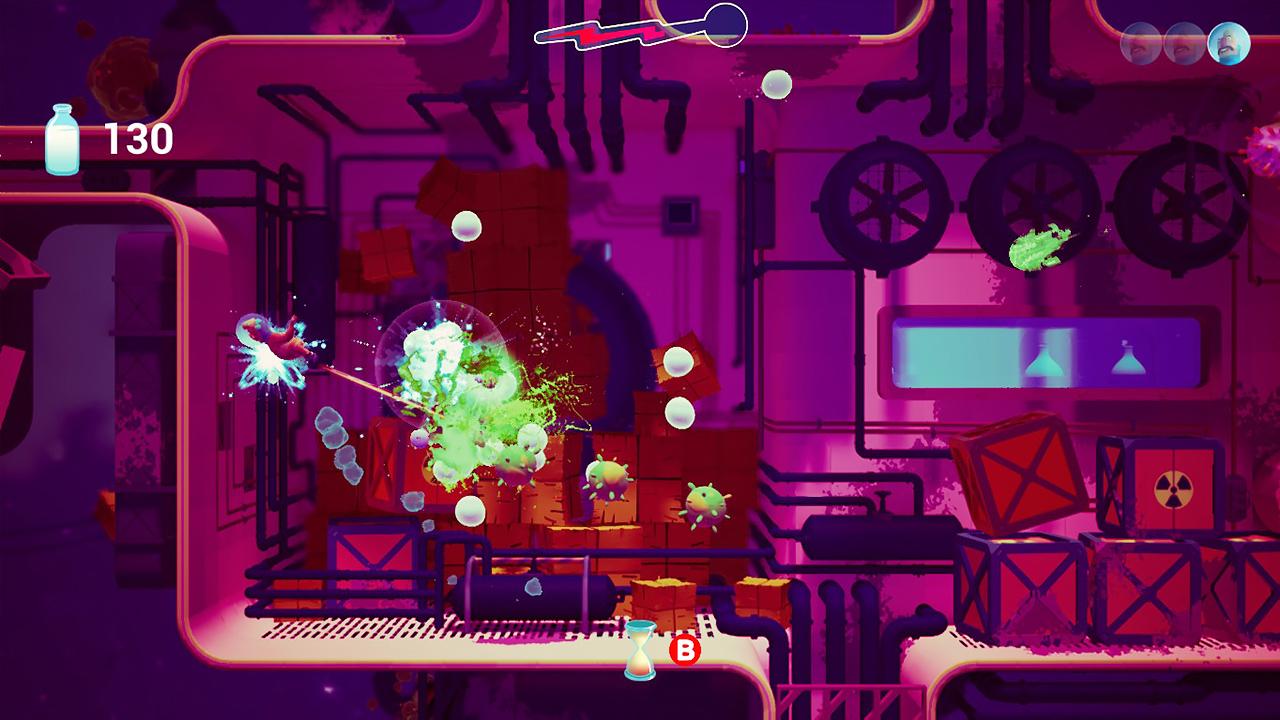 This is a really weird-looking twin-stick shooter where you play as a naked dude floating in zero gravity who has to battle… "mootant" aliens. Your shots propel you around so you need to be mindful of that. Also you can fart to move out of harm's way. I don't even know anymore, friends. I'm 40 years old and I just wrote those last few sentences to earn a slice of my daily bread. This is life, I guess. The game itself looks like it could be fun but it's not out on any platform yet and I didn't get an early code, so I really can't say for sure how it's turned out. Proceed cautiously if you must.
Pocket Clothier ($12.00)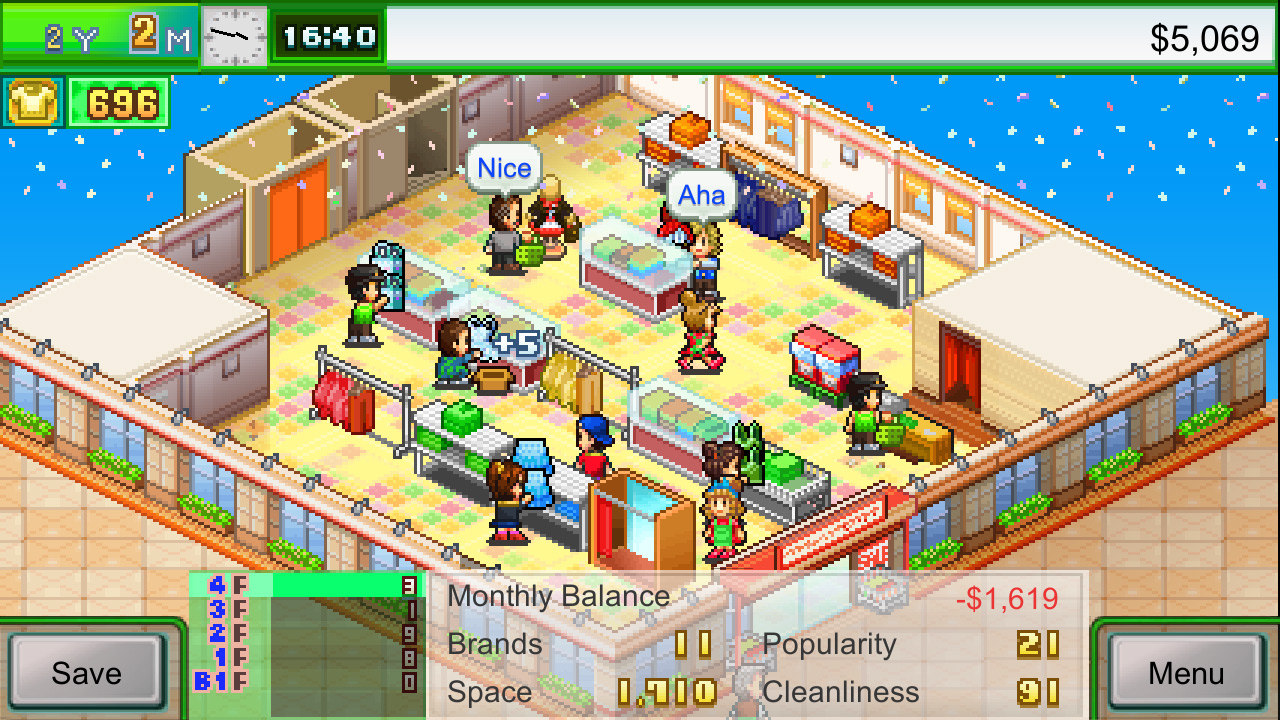 It's another Kairosoft sim game, and I suspect even if you weren't familiar with the company from its mobile game releases, you're probably quite used to the score by now. Build and manage your own clothing shop right down to the mannequin placements. Choose what kind of promotions you'll run, and even help patrons coordinate their fashions. This is almost identical in practice to Kairosoft's other shop sims, so if you're itching for another one of those, here it is. If you're tired of that sort of thing already, you won't find anything to change your mind here. That's pretty much how it goes.
Asdivine Menace ($12.99)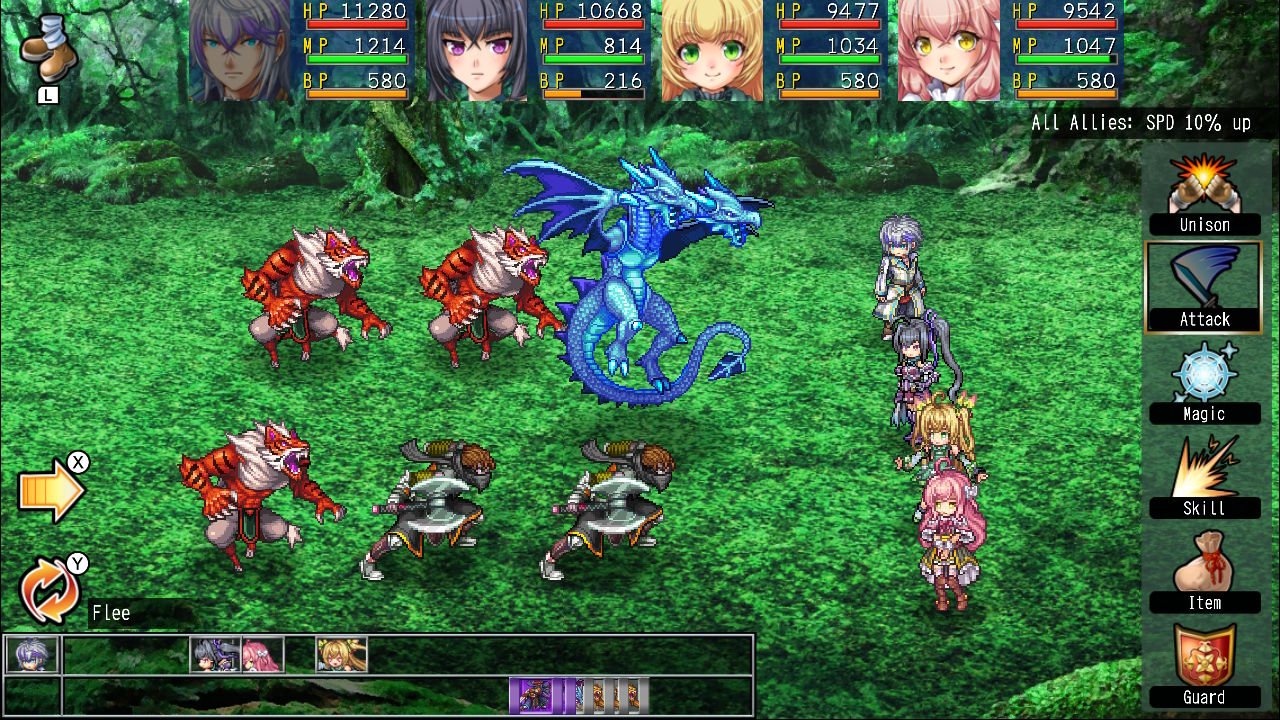 This is a follow-up to Asdivine Dios that is set one hundred years after the events of that game. You can expect a game very much like that one, with all of the cookie-cutter JRPG elements that implies. I don't know, friends. Take a look at all the games mentioned in today's SwitchArcade Round-Up alone and ask yourself, really ask yourself, if you genuinely have the time, money, or care for yet another auto-pilot Kemco-published RPG. I think we both know the answer.
Gnomes Garden: Lost King ($9.99)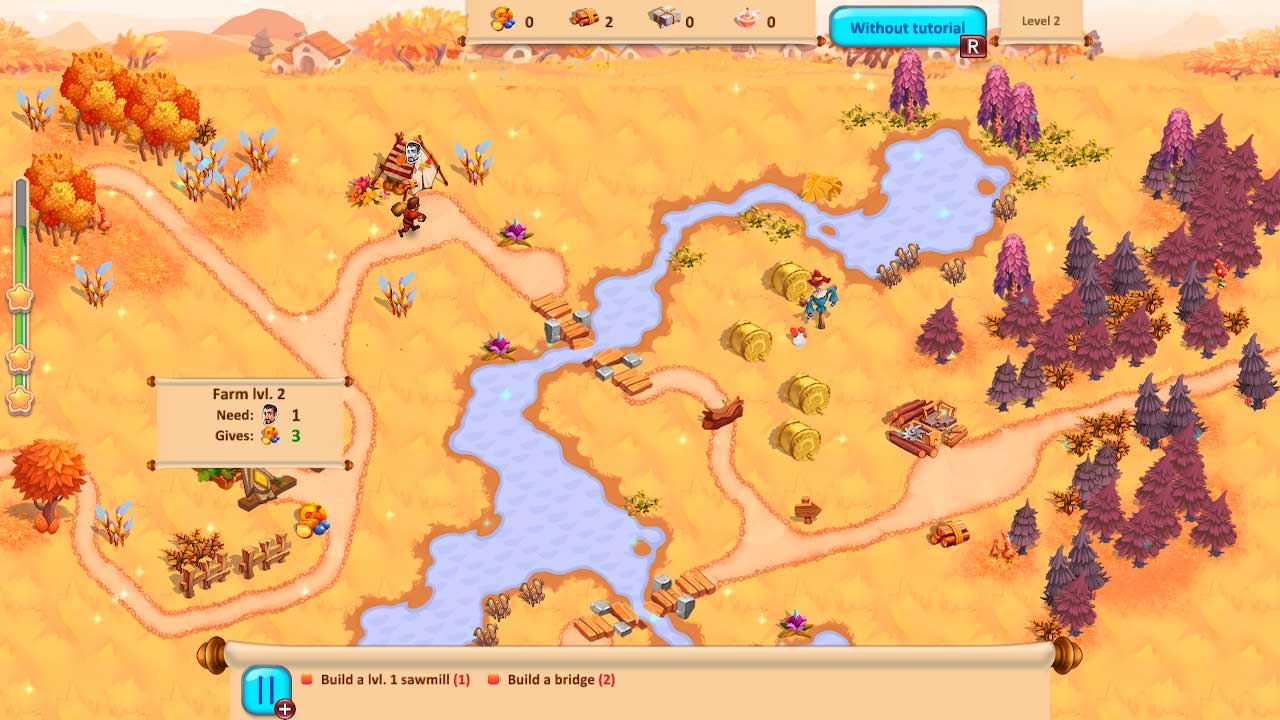 For those who enjoyed the other Gnomes Garden games on Switch, here is another Gnomes Garden game for your Switch. It looks more or less identical to the others, so what's really on offer here is 40+ new levels across four new worlds. And I suppose a new chapter in the ever-expanding story of our hapless fairy tale princess-turned-queen. As much as I'd love to re-use my spicy line from the previous entry, I suppose there aren't that many other options on Switch if you dig this specific kind of game, so play on.
Super Kirby Clash (Free)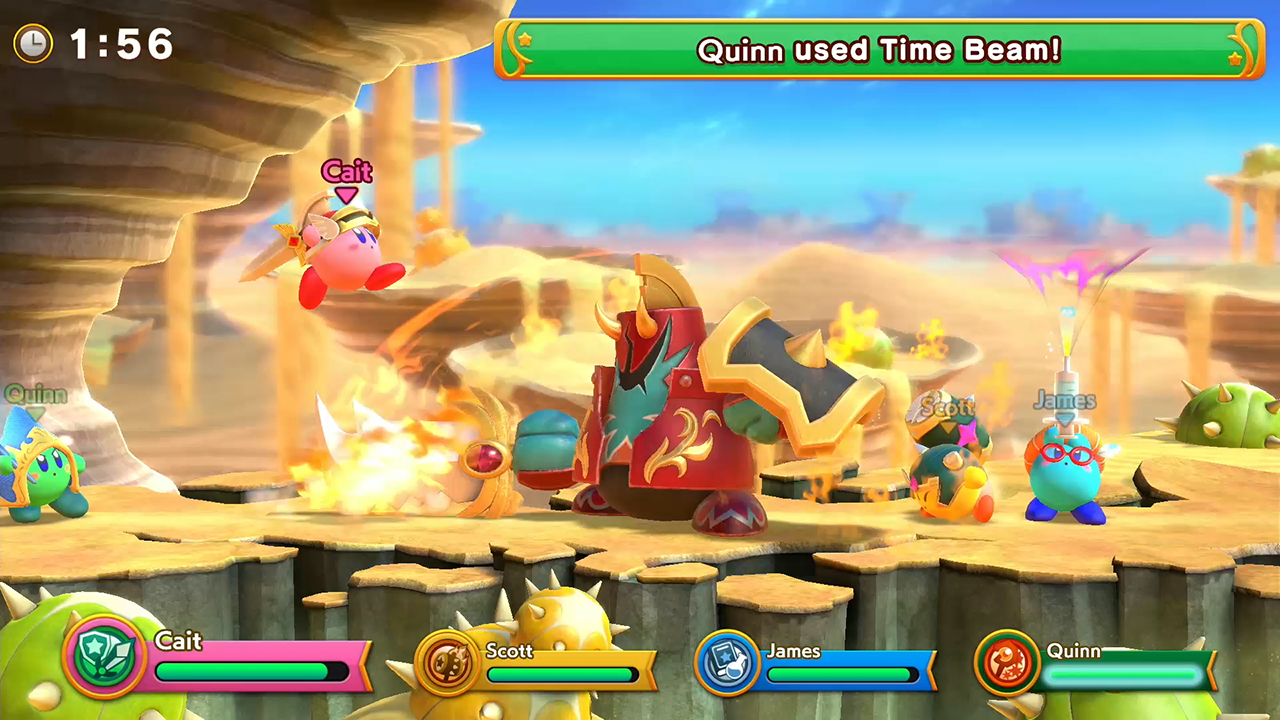 Not every day that a Kirby game drops out of thin air, but here we are. This is a free-to-play game where up to four players team up to take on ultra-tough bosses. Defeating bosses gets you materials and other items that help you buy and craft new gear, which in turn will help you take on even tougher bosses. Naturally, there are in-game purchases you can spend real money on if you want to skip some of the grind. If you've played Planet Robobot, this is essentially an expanded version of its Team Kirby Clash mode. I'm not a huge fan, personally, but it's not like it will cost you anything but time to check and see if it's your sort of thing.
The Battle of Mahjong ($9.99)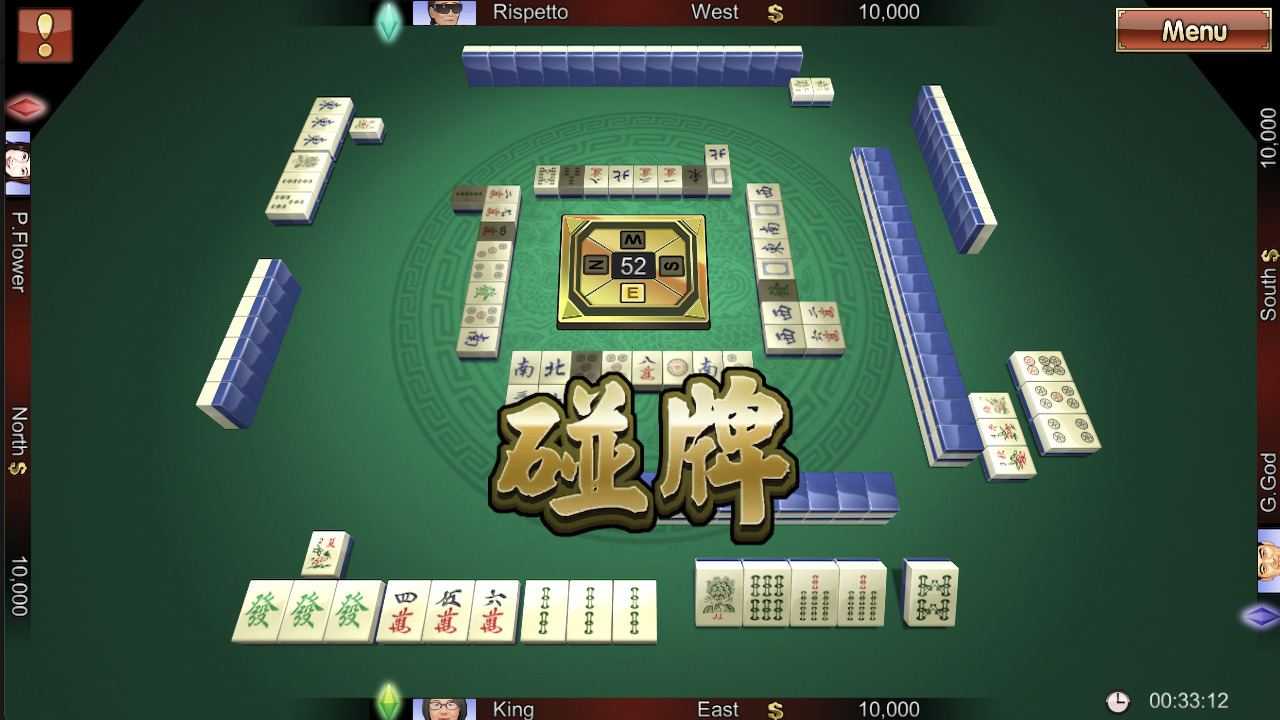 Heads-up: this is actual mahjong, not the solitaire variation that most Westerners connect with the word. Although this is a single-player game, you'll be battling against a variety of CPU opponents. Try to put together the best hands you can to topple your foes, and unlock a bunch of hidden characters. You'll have to face off against players from a number of different countries, and as is often the case with games like this, expect the later opponents to be ridiculously tough. Honestly, it seems a little bare bones for the price, but it's not like there are a ton of options for playing longan mahjong on the Switch in the West. That alone may be enough for some people.
Just Black Jack ($1.99)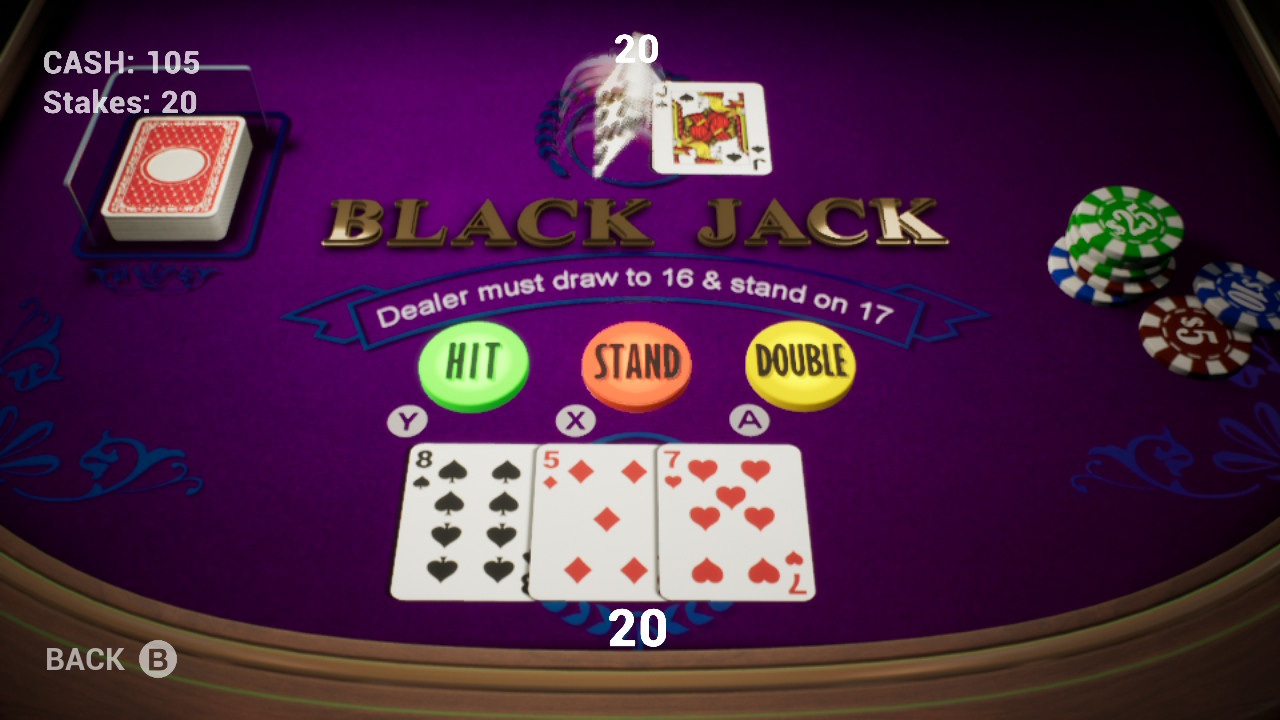 This may be shocking, but this is just a game of blackjack. For one player only, no less. No fancy bells and whistles, no original modes, it's just blackjack. And it's just two dollars. And I guess maybe that's fine. At least you know what you're getting, and it's probably cheaper than a real deck of cards for how much those things cost these days.
Sales
At the time of writing, the list is rather small. But there are some interesting things in there. Undertale is on sale to celebrate Sans's appearance in Super Smash Bros. Ultimate as a Mii Fighter costume. Some people might have a bad time, but you won't if you buy Undertale. The company resurrecting Telltale's name has wasted no time getting some of the games back up and running as well, with Batman swinging his way back onto the eShop like he was never gone. There will likely be a bunch more sales waiting when I wake up, so be sure to check back tomorrow.
New Games on Sale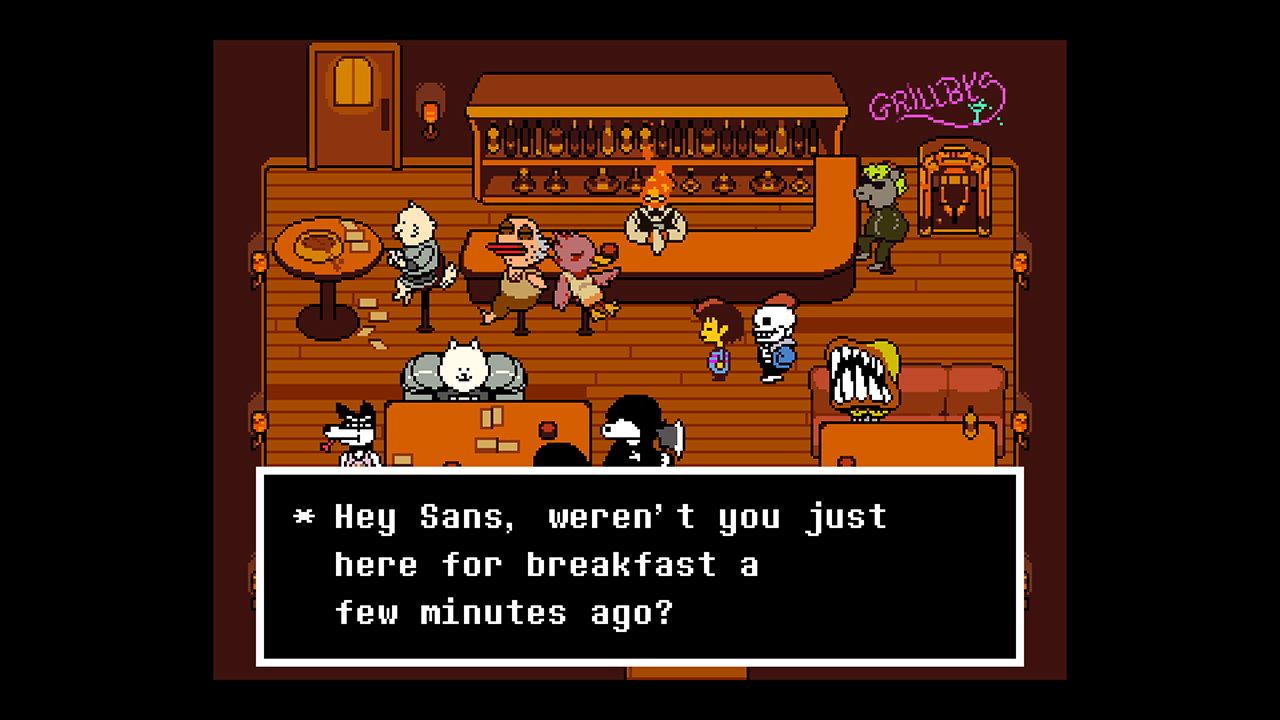 Undertale ($9.99 from $14.99 until 9/19)
Bus Fix 2019 ($1.49 from $5.99 until 9/18)
Robot Squad Simulator ($3.74 from $14.99 until 9/18)
Santa Tracker ($1.99 from $2.99 until 9/24)
Batman – The Telltale Series ($19.99 from $39.99 until 9/10)
Batman: The Enemy Within ($19.99 from $39.99 until 9/10)
Space Ribbon ($1.99 from $4.99 until 9/24)
MXGP3 ($11.99 from $39.99 until 9/20)
Subsurface Circular ($4.79 from $5.99 until 9/26)
Miles & Kilo ($3.99 from $7.99 until 9/26)
SkyScrappers ($3.99 from $9.99 until 9/26)
MotoGP19 ($39.99 from $49.99 until 9/20)
Sales Ending Tomorrow, Friday, September 6th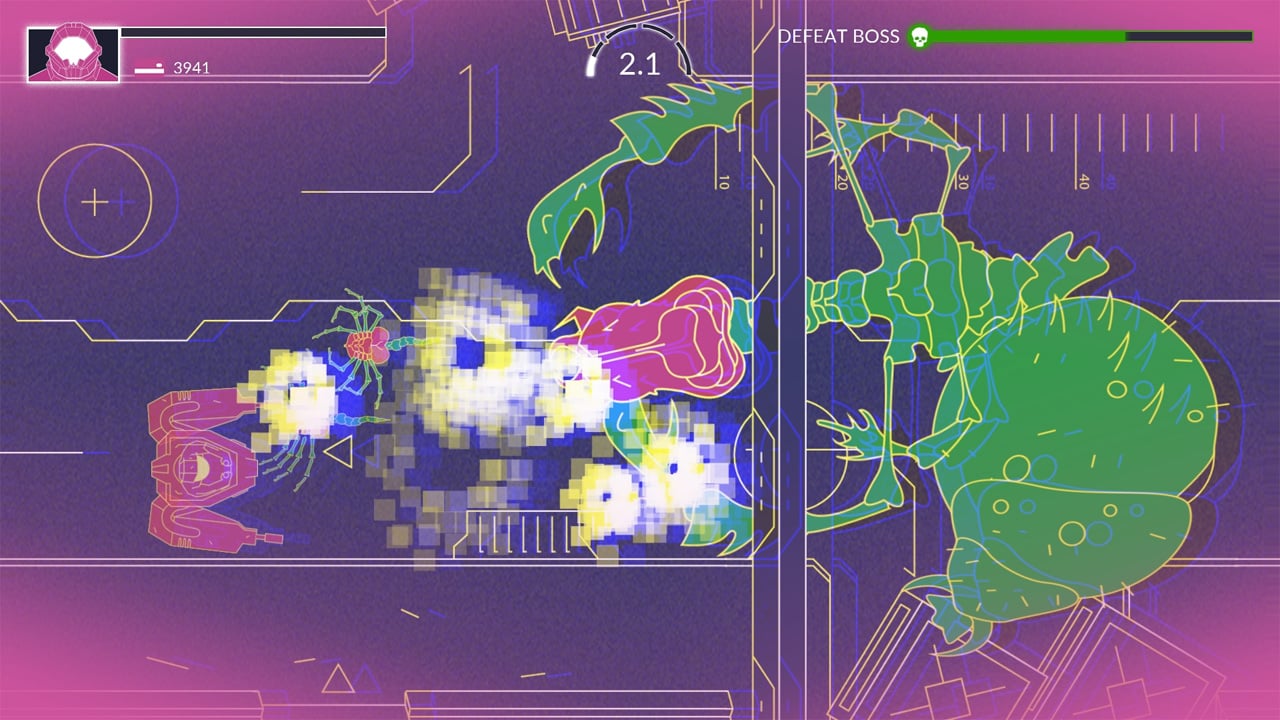 Escape from the Universe ($2.99 from $9.99 until 9/6)
Kingdom Two Crowns ($14.99 from $19.99 until 9/6)
Kingdom: New Lands ($3.74 from $14.99 until 9/6)
Old School Racer 2 ($3.99 from $7.99 until 9/6)
Super Jumpy Ball ($4.49 from $4.99 until 9/6)
That's it for today, and I sure hope tomorrow's a little quieter. I've got a Tokyo Game Show next week to prepare for, after all! At any rate, I'll be back tomorrow with the remainder of this week's new releases, along with whatever interesting news and sales come along in the time between now and then. I'll see you all tomorrow, and as always, thanks for reading!