Each and every day new mobile games are hitting the App Store, and so each week we put together a big old list of all the best new releases of the past seven days. Back in the day the App Store would showcase the same games for a week, and then refresh those features each Thursday. Because of that developers got into the habit of releasing their games throughout Wednesday or very early Thursday in order to hopefully get one of those coveted features spots. Nowadays the App Store refreshes constantly, so the need for everyone to release all on the same day has diminished. Still, we've kept our weekly Wednesday night format as for years that's the time people knew to check TouchArcade for the list of new games. And so without further ado please check out the full list of this week's new games below, and let us know in the comments section which games you'll be picking up!
---
AFPS – Airplane Flight Pilot Simulator (Free)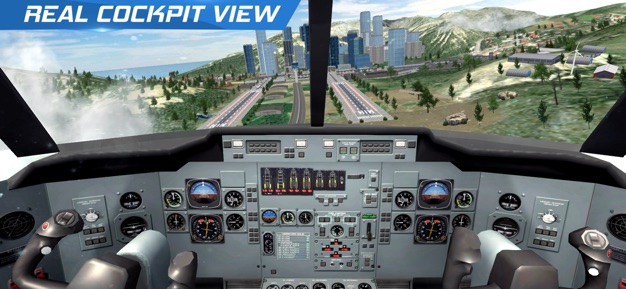 iTunes Description
Take flight in real airplanes across the massively detailed open-world flight simulator. Explore sceneries and airports in high resolution with satellite maps, 3D buildings, runways, air traffic, weather conditions, and true volumetric clouds.

More than 150 km² of the area! Perform a wide variety of missions to become a professional airplane pilot.
Forum Thread: AFPS – Airplane Flight Pilot Simulator (by MH Production)
---
Afterlife-Interactive 360 Film ($1.99)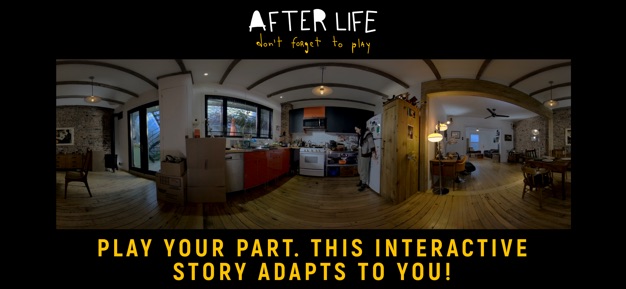 iTunes Description
After a life-changing event, a family struggles with loss and attempts to mend their frayed bonds. Experience their struggle and explore Afterlife's multiverse of different realities as the family acknowledges absence in their own lives. Using cutting-edge interactive film techniques, Afterlife takes you through a 360° branching narrative that seamlessly reveals a story that shifts based on the characters that you choose to follow and the objects you activate within the environment.
Forum Thread: Afterlife-Interactive 360 Film (by Signal Space Inc.)
---
Angel Town 4 – SRPG ($0.99)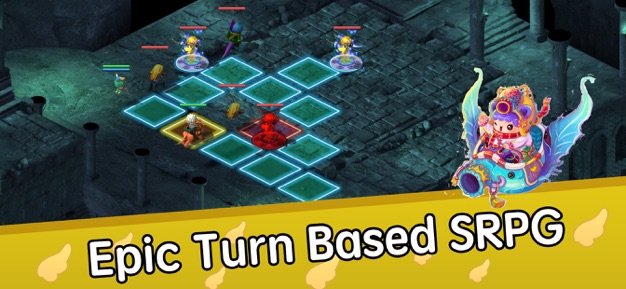 iTunes Description
【Intense Battles】
◆Take part in strategic TBS battles streamlined for on-the-go play with maps that fit in the palm of your hand! Lead your army with easy touch-and-drag controls, including the ability to attack by simply swiping an ally over an enemy(* ∩ _ ∩ *)
Forum Thread: Angel Town 4 – SRPG (by Crab Soft)
---
Beyond This Side ($2.99)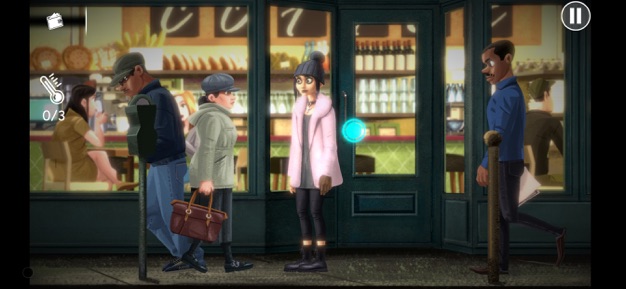 iTunes Description
In Beyond this Side, you follow the adventures of Sam whose wife is mysteriously disappeared. The only thing cops found, is her severed hand! Sam can't handle this tragedy. There is a million questions in his head. He keeps searching until he finds out there are more to this world than we know!
Forum Thread: Beyond This Side (by Glim Games)
---
BREAK N TAKE (Free)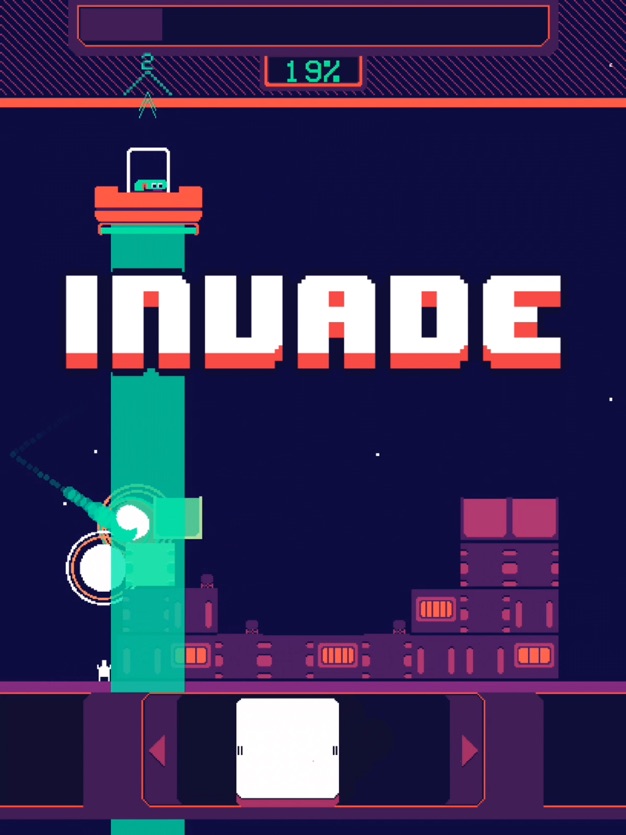 iTunes Description
PLANETARY INVASION IN PROGRESS, BEAM 'EM UP!

Use your spaceship to batter the ball into the buildings below!
Slurp up the flailing civilians with your beam or fling them into orbit!
Equip an arsenal of alien super weapons to devastate the skyline!
Simple one handed controls to wreak destruction!
Forum Thread: BREAK N TAKE (by Alexander Johansson)
---
Cell to Singularity (Free)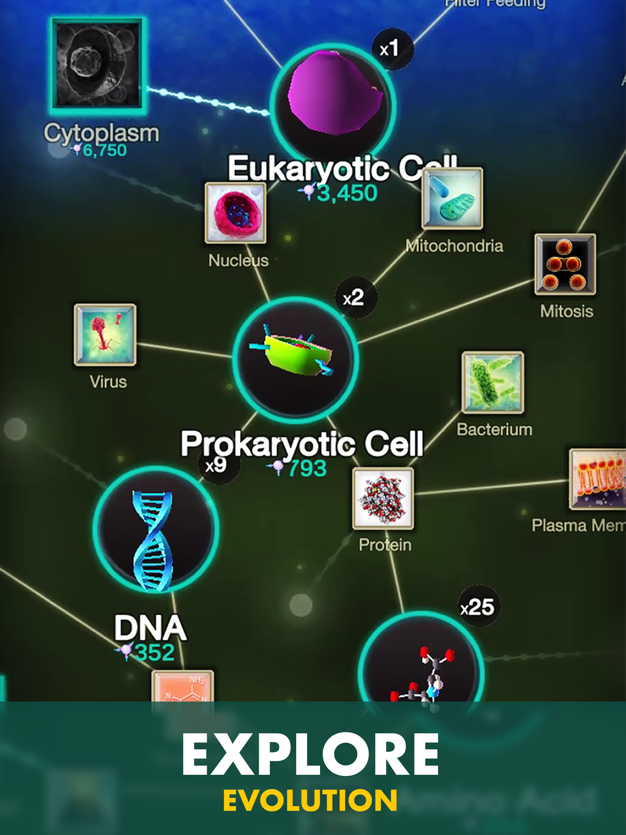 iTunes Description
Tap into the extraordinary tale of evolution in this cosmic clicker game.

Once upon a time, over 4.5 billion years ago, there was no life in the Solar System. And then, almost in the blink of an eye on the geologic time scale, everything changed. Deep in the primordial soup on Earth lay the organic compounds that would give rise to life's humble origins. All it takes for this epic evolution game to unfold is you.
Forum Thread: Cell to Singularity (by Computer Lunch)
---
Crazy Shapes (Free)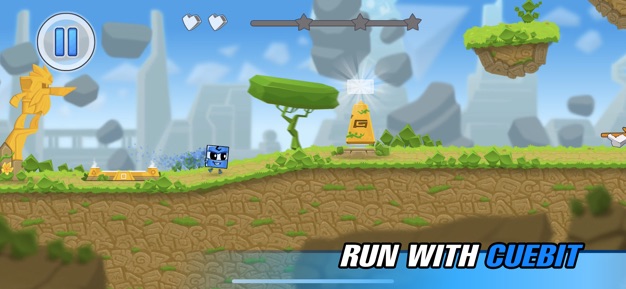 iTunes Description
Run with Cuebit to save the Magic Animals of Harmony from extinction in this thrilling platformer built from the ground-up for touch screens. Intuitively transform your shapes and dodge obstacles in a colorful universe that spans multiple planets filled with unique hazards and enemies. Complete all the levels, free your friends and destroy troublesome minions to gather all the Magic Animals and find them a match. It's up to you to restore harmony to a galaxy invaded by the Lord of Chaos!
Forum Thread: Crazy Shapes (by Rogue)
---
Dead Cells ($8.99)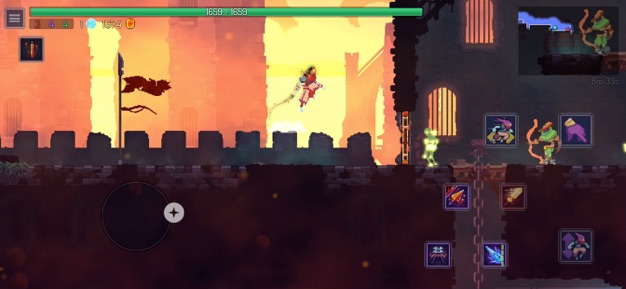 iTunes Description
Death is not the end.

Play as a failed alchemic experiment and explore the sprawling, ever-changing castle to find out what happened on this gloomy island…!
That is, assuming you're able to fight your way past its keepers.

Dead Cells is a roguevania action platformer that will require you to master frantic 2D combat with a wide variety of weapons and skills against merciless minions and boss.
Forum Thread: Dead Cells (by Motion Twin & Playdigious)
---
Dead Zed (Free)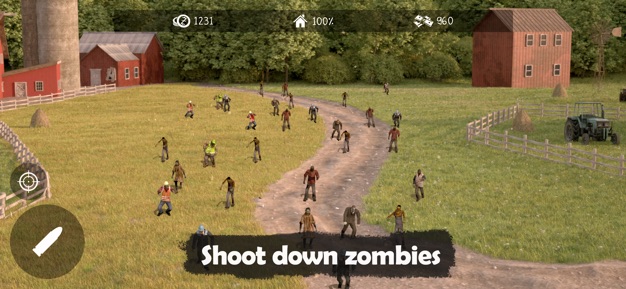 iTunes Description
Shoot down zombies and defend your base in this action-packed shooter based off the hit online game with MILLIONS of plays.

The dead are coming back to life… monsters, driven by hunger… It's time to sharpen your shooting skills as you fight to survive horde after horde of zombie attacks.
Forum Thread: Dead Zed (by Not Doppler)
---
Dungeon Of Dark (Free)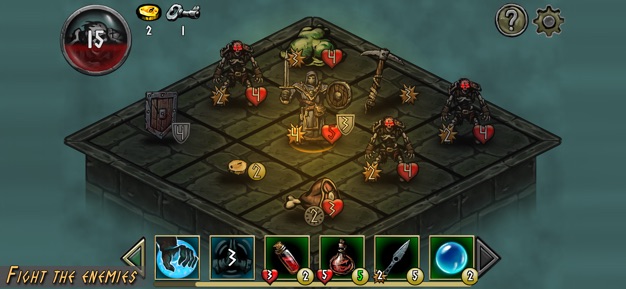 iTunes Description
Dungeon of Dark – is a turn-based game about the dungeon, which consists of several floors with all sorts of enemies, objects and items. Choose a hero and explore the dungeon. Fight many enemies on the 3×3 battlefield and defeat bosses. Use items wisely.
Forum Thread: Dungeon Of Dark (by Sergey Simonov)
---
EMMA: Lost in Memories ($2.99)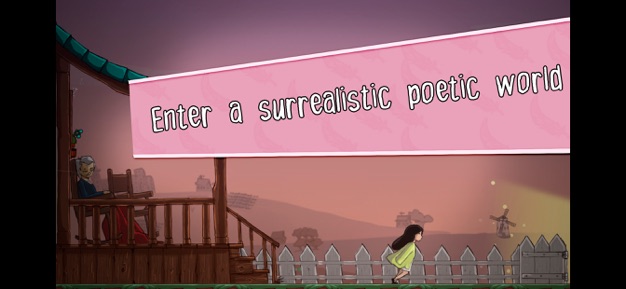 iTunes Description
EMMA is a challenging action adventure platformer game based on a potent central mechanic: all the platforms and walls start disappearing progressively when you touch them!

Think, strategize and run in a surrealistic 2D puzzle platformer game, where everything you touch fades away…
Forum Thread: EMMA – Action Adventure Game (by SandBloom Studio)
---
EvoPet (Free)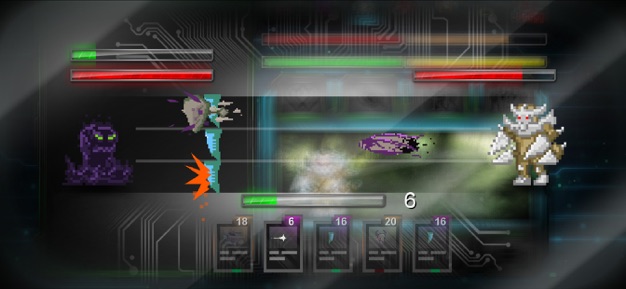 iTunes Description
EvoPet is a spiritual successor to the original VPet (virtual Pet) devices from the 90's.

Hatch and collect multiple pet monster's to raise, train and achieve a Mega evolution. Discover the various deck combinations and, through employing card strategy, be the ultimate champion.
Forum Thread: EvoPet (by Jamie Ford)
---
Gravity Rider Zero (Free)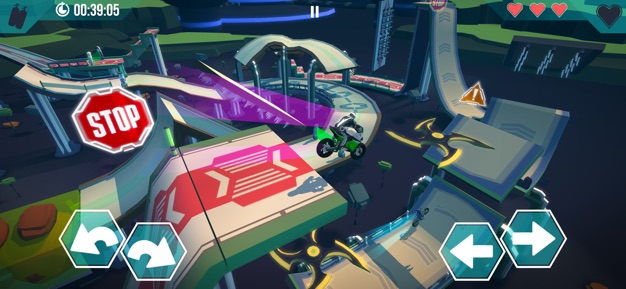 iTunes Description
In this bike balancing game, you will be climbing over obstacles, discovering new clever mechanics and trials to overcome in each level.
Giant ramps, lasers, spikes, or good old gravity will try to get in your way. No sweat though, your vehicle has the perfect speed to pass through – with a bit of finesse, you will be fine and not fall off.
Forum Thread: Gravity Rider Zero (by Vivid Games)
---
idle Gym (Free)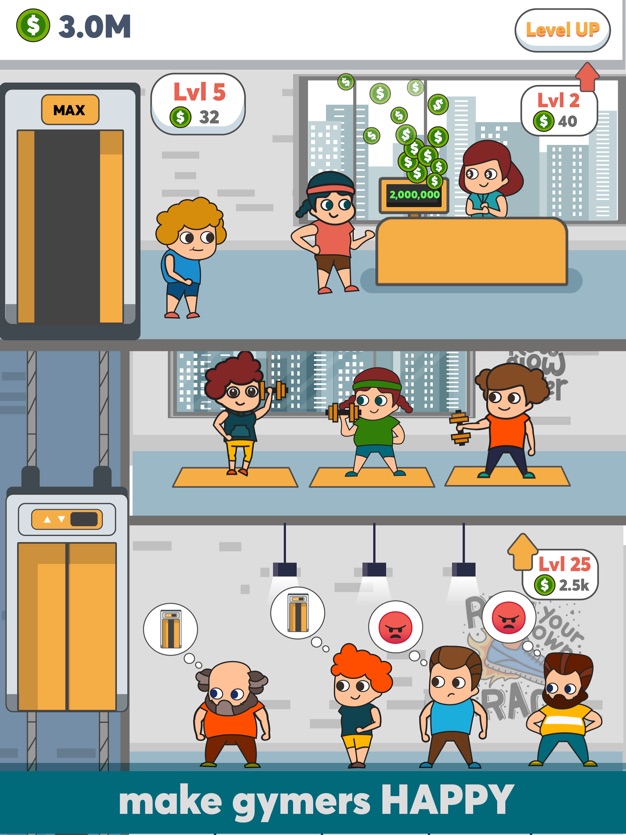 iTunes Description
Uh oh… the 6-packs grandpa has gone travel the world leaving you alone to manage the family Fitness Center.
* Work hard to earn money!
* Save them to upgrade training equipment… to attract gymers in the city.
* Renovate your fitness center with new exercises: the dumbbell bicep curl, the holahoop, the sumo squat, yoga…
* Earn even more money!!!
Forum Thread: idle Gym (by Gosiha)
---
Knight Quest: The Chess Runner (Free)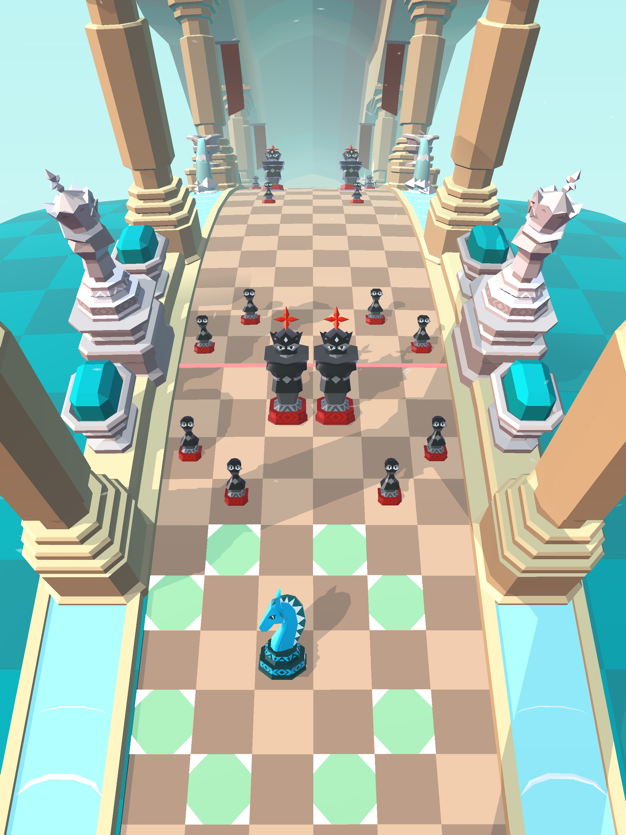 iTunes Description
"Knight Quest: is a different game with unique gameplay, that takes the strategy of Chess to put it in a mid-casual action puzzle game for mobile devices.

Knight Quest is designed for both people who played well or bad to traditional chess.
Forum Thread: Knight Quest: The Chess Runner (by Gabriel Vainsencher)
---
Line Cross (Free)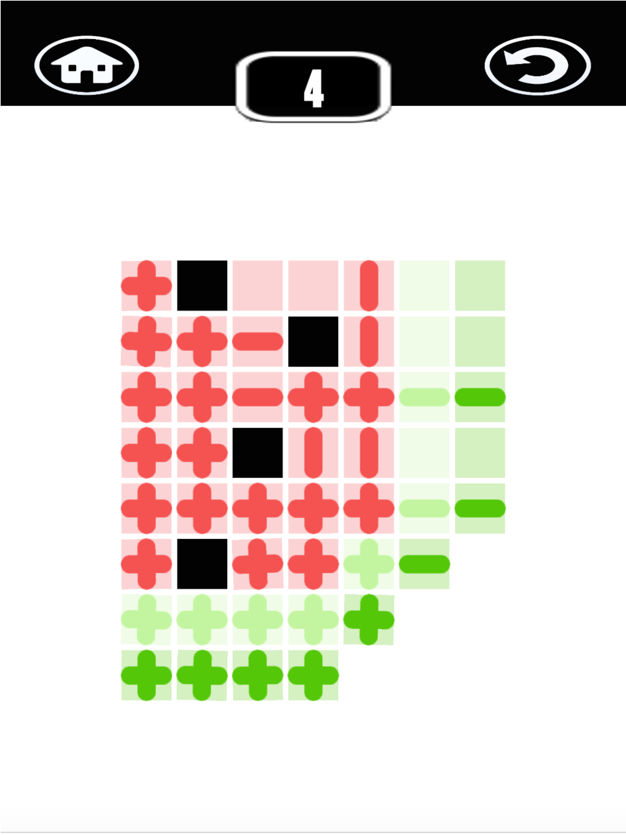 iTunes Description
Color by numbers WITHOUT numbers? This is a great way to remove stress and create fun pixel art. So relax and enjoy! Download now and cross this off your list.

Line Cross is a unique idea where you need to add a cross to each colored pixel block. You can only cross another line, so find all the lines and cross them off to fill the board.
Forum Thread: Line Cross (by Radiobush)
---
Men in Black: Global Invasion (Free)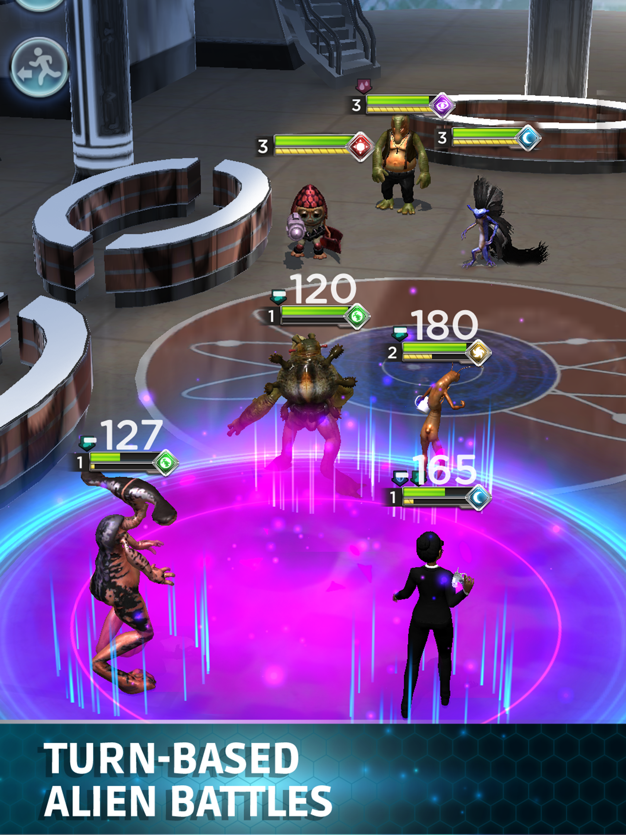 iTunes Description
Step into the shoes of a Men In Black agent in the official mobile game of the Men In Black franchise! Alien criminals are invading every corner of the planet are now threatening the safety of humankind. Utilizing the latest location-based AR technology, it is up to you to find and capture these aliens before it is too late!
Forum Thread: Men in Black: Global Invasion (by Ludare Games Group)
---
Nimian Legends: Vandgels ($2.99)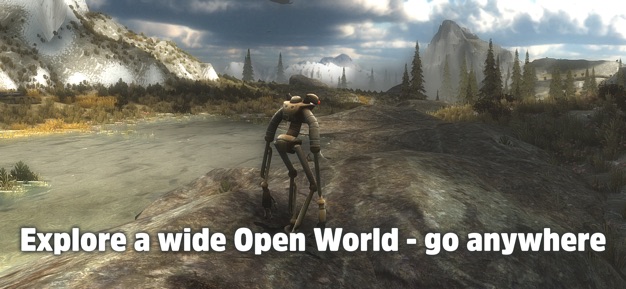 iTunes Description
A BEAUTIFUL OPEN WORLD FANTASY ADVENTURE
Four times the size of Nimian Legends : BrightRidge, Vandgels offers a true open world to explore, with new characters, locations, upgrades and features.
Forum Thread: Nimian Legends : Vandgels (by Protopop Games)
---
NitroZ (Free)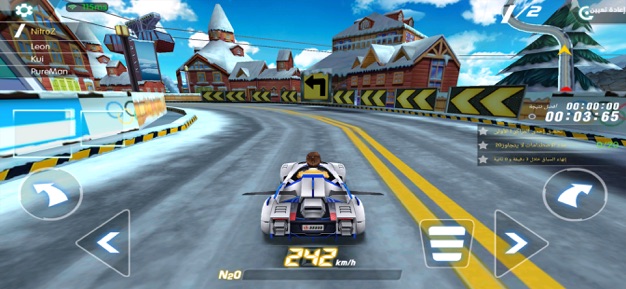 iTunes Description
As the coolest mobile racing game, NitroZ is committed to providing the best mobile driving and drifting experience to all players. In order to satisfy your desire for exciting game, we developed the Chasing mode. As a famous street racing car driver, you have already been targeted by polices and you need try to escape from their chasing with you great driving skills. Not only can you enjoy the racing, you can also join the romantic dance party and make more friends in the game.
Forum Thread: NitroZ (by Game Power)
---
One-Punch Man: Road to Hero (Free)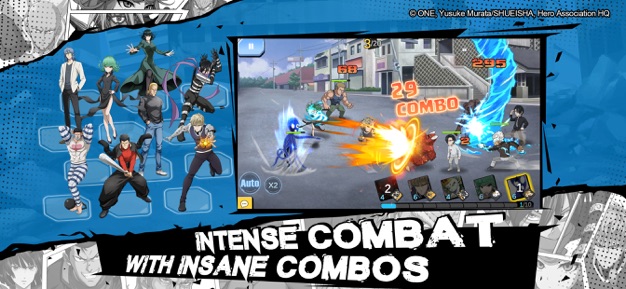 iTunes Description
《One Punch Man: Road to Hero》 is now ready to meet its players!
The monsters are growing, and the Heroes are ready for action!
Quickly, it is time to against the monsters! Are you ready to defend the city?
Authorized by the copyright owner!
Faithful to the original, with gorgeous combat display and time line of original plot!
A variety of heroes and monsters take to the stage! Form a powerful team out of your favorites!
Forum Thread: One Punch Man : Road To Hero (by Oasis Games)
---
Path of Giants ($3.99)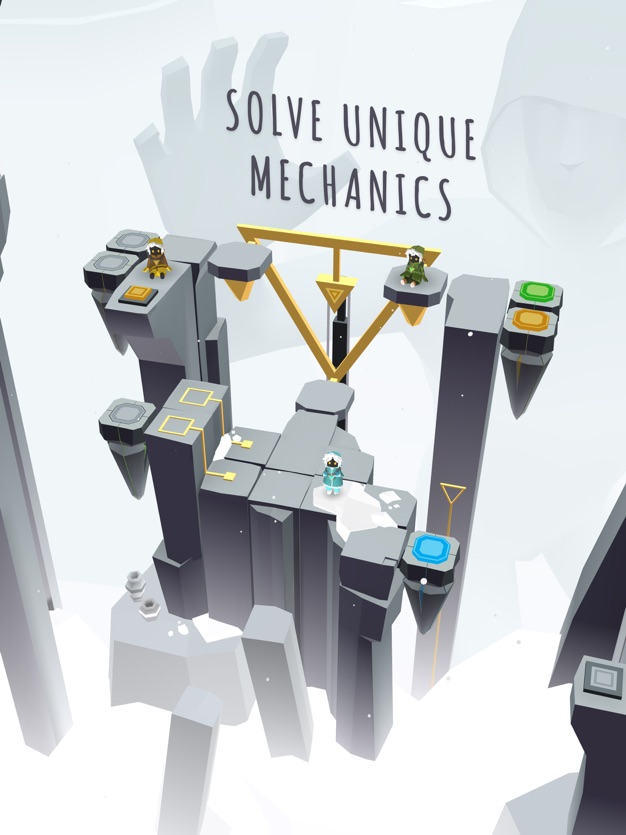 iTunes Description
Path of Giants is a serene adventure through icy caverns and snow covered cliffs as you help three explorers face the trials of the mountain in search of a lost treasure.

Each level is carefully designed and hand-crafted to create chillingly beautiful scenes, evoking a sense of calm as you explore this long forgotten area of the world. Each puzzle focuses on controlling three characters, and is hinged around the fact that you need to use all three to solve them.
Forum Thread: Path of Giants (by Journey Bound)
---
Planet Pop 3D! (Free)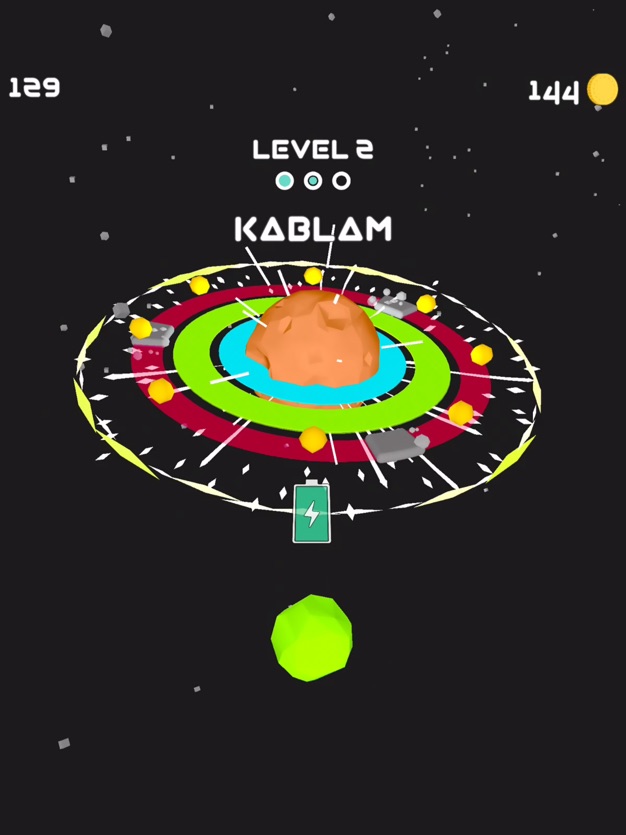 iTunes Description
Create planets all over the universe in this awesome game!
Forum Thread: Planet Pop 3D! (by Benfont)
---
Pokemon Masters (Free)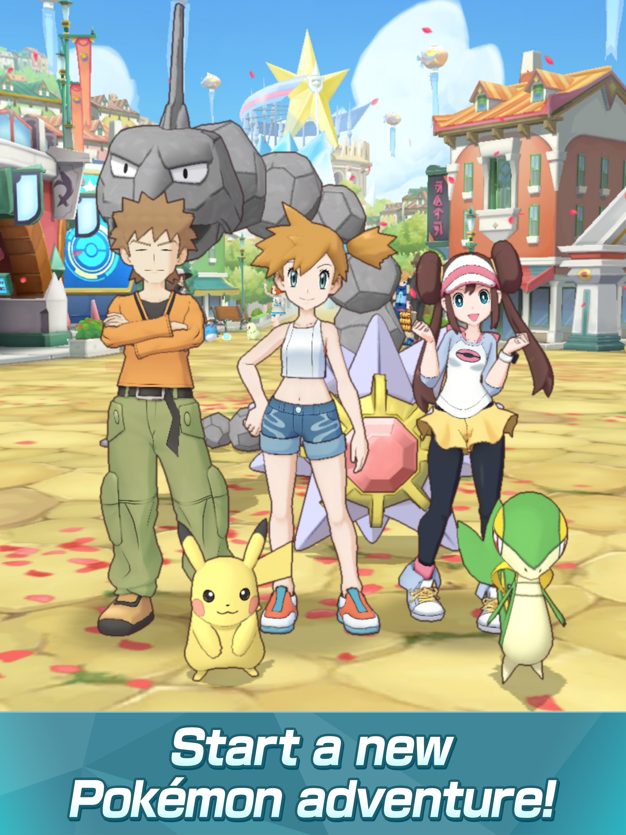 iTunes Description
Start a new adventure in the Pokémon world! Explore the all-new island of Pasio! There's a tournament of 3-on-3 battles being held on Pasio called the Pokémon Masters League. Aim to become its champion as you battle with famous Trainers and make a dream team of friends on the way!

Form a team with three Trainers and their Pokémon to target your opponents' weaknesses and deal big damage! Enjoy co-op play with friends all around the world! In co-op play, three players team up for fun, exciting battles! Work together to emerge victorious!
Forum Thread: Pokémon Masters (by Dena Co.)
---
Rank Runner (Free)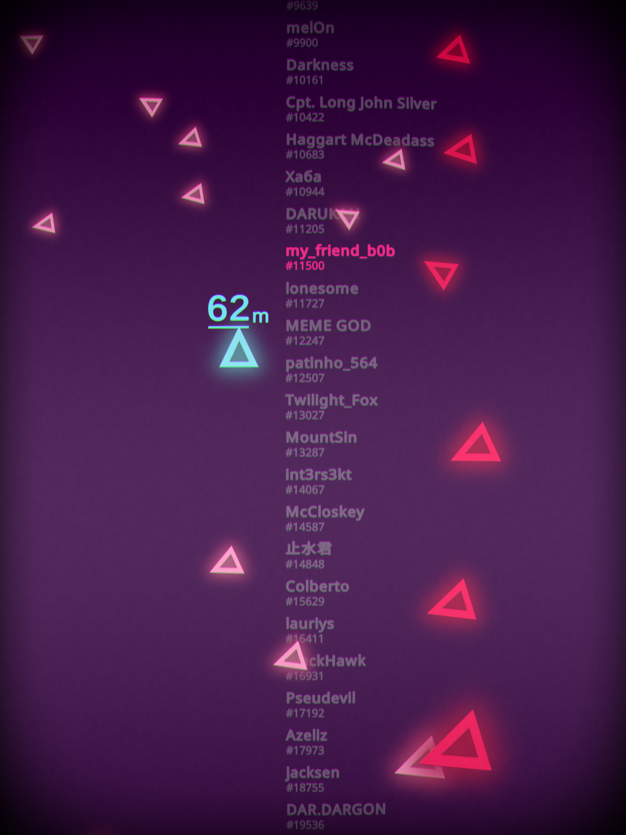 iTunes Description
Literally ascend the Leaderboard as you play RANK RUNNER, a 1-button bullet-hell endless runner.
Forum Thread: RANK RUNNER (by Iterative Interactive)
---
Ride or Die! (Free)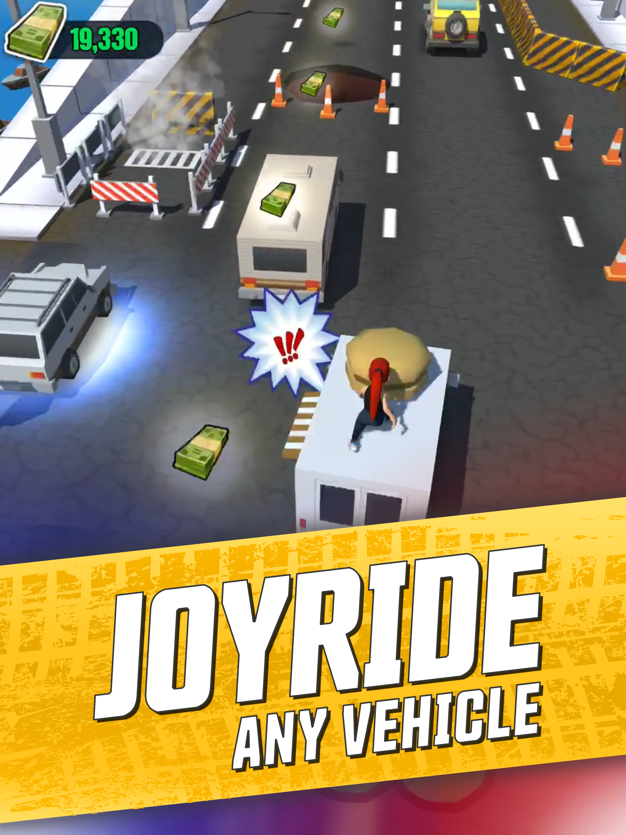 iTunes Description
Ride or die with BHAD BHABIE! Jump on & joyride any car on the road, dodge heavy traffic, and outrun the cops in high-speed chases to steal cars. Collect all the cars in your garage, upgrade them for bonus abilities, and make mad money. Get ready to Ride or Die!
Forum Thread: Ride or Die! (by BroadbandTV Corp)
---
Spell Caster (Free)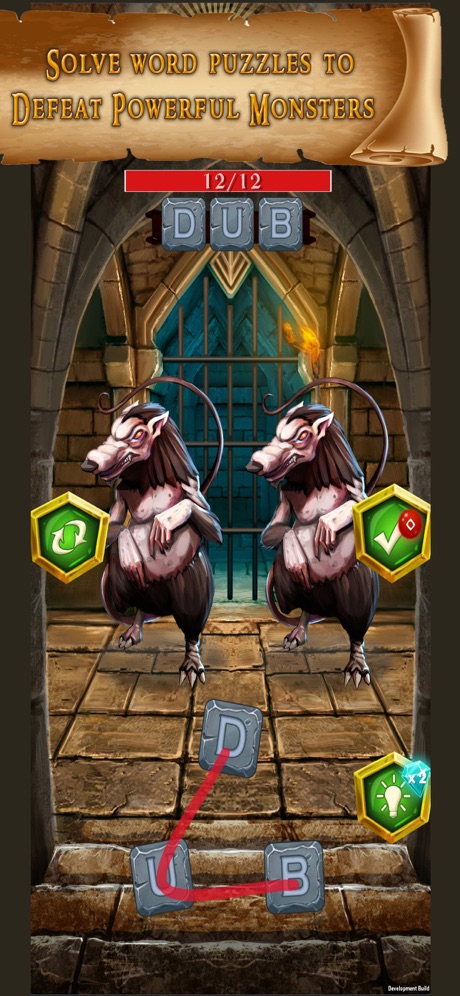 iTunes Description
Sharpen your vocabulary and test your language skills at the same time by playing this spelling game with RPG elements. Battle against cool, vicious monsters as you progress further into the dungeon. Words get more and more complex the further you get, making the enemies more and more difficult to defeat. Level up as you progress to give you a fighting chance. Make it to the end to see all of the different enemies and areas.
Forum Thread: Spell Caster: Puzzle RPG (by Teeterbird)
---
Stretchy Legs (Free)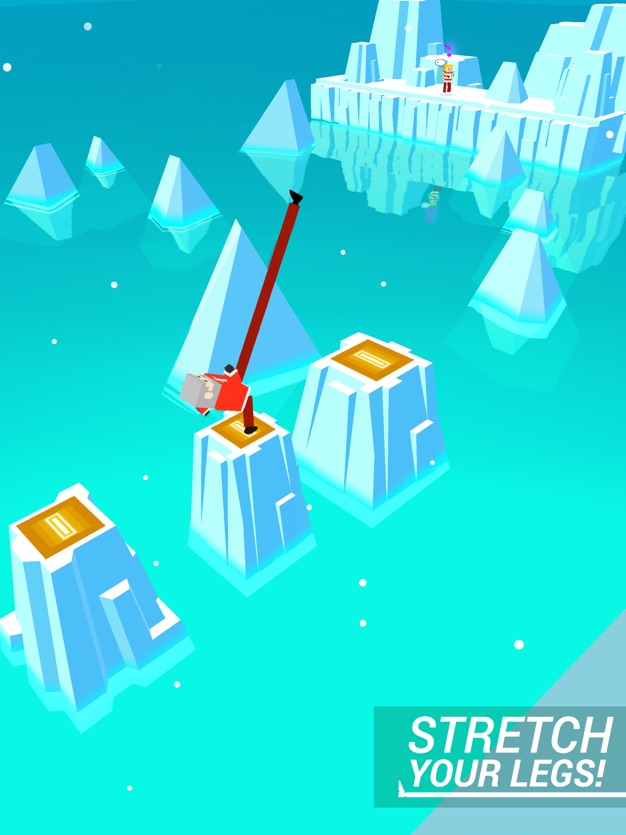 iTunes Description
Your beloved is waiting for you, but she won't wait forever! Traverse hazardous, obstacle-filled worlds as you stretch out your heart—and your legs—to rendezvous with your soulmate.
Forum Thread: Stretchy Legs (by Rogue)
---
Tap Cats: Epic Card Battle (Free)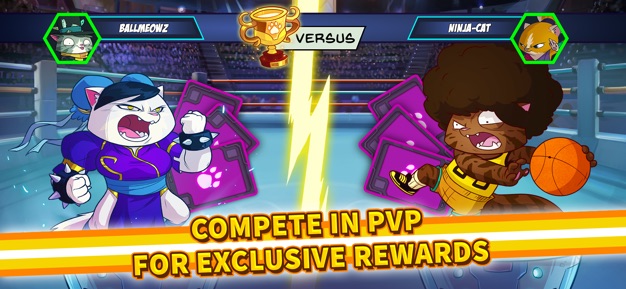 iTunes Description
Epic Card Wars. Hilarious Cats. Serious Fun. You won't find anything else quite like this!
Collect 200+ unique characters, assemble unstoppable teams, and strategize with infinite skill combinations in this truly unique indie CCG.
Forum Thread: Tap Cats: Epic Card Battle CCG (by Screenzilla)
---
Telling Lies ($6.99)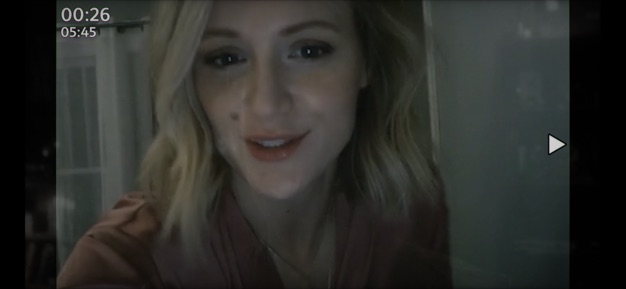 iTunes Description
Telling Lies sits you in front of an anonymous laptop loaded with a stolen NSA database full of footage. The footage covers two years in the intimate lives of four people whose stories are linked by a shocking incident. Explore the database by typing search terms, watch the clips where those words are spoken and piece together your story.

Unlike anything you've played before, Telling Lies is an intimate and intense experience. A game where you decide the truth.
Forum Thread: Telling Lies (by Sam Barlow & Annapurna Interactive)
---
Tidy Up 3D (Free)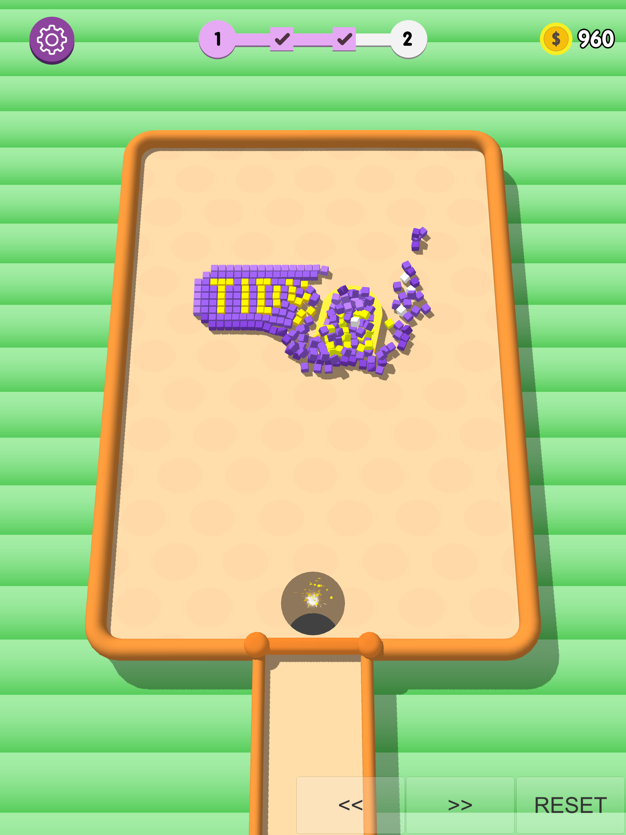 iTunes Description
Clean up cubes from amazing 3D pictures and put all the pieces into the hole. Clear the board to level up and become the Tidy Master to rule them all.
Forum Thread: Tidy Up 3D (by Appventure / BulkyBrains / AppTout)
---
Tile Maze (Free)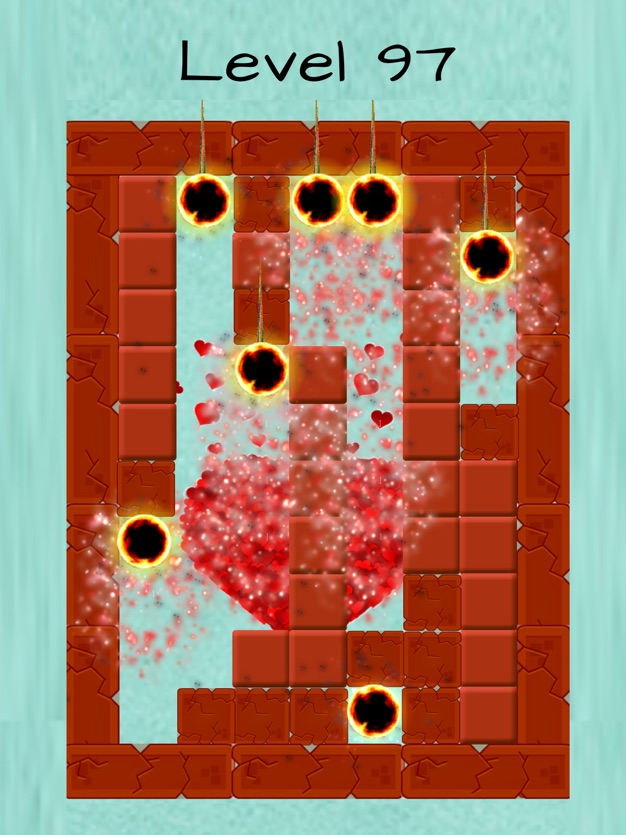 iTunes Description
Do you love to play maze games like Amaze and Roller Splat? This game is a bit different, it is so relaxing and addicting, you will not stop playing all day long! Perfect when taking breaks at work, school or at home.

Game objective: remove all tiles to reveal the maze design underneath. Swipe up, down, left and right to clean all tiles from the maze.
Forum Thread: Tile Maze! (by Itzo Games)
---
Tiny Time Travellers (Free)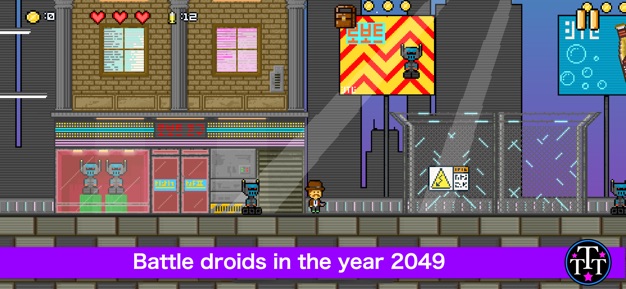 iTunes Description
Travel through time and space and rescue Earnest's true love Minnie from the Evil time wizard.

Navigate through Ancient Egypt, Medieval England, Ancient Greece and Korea in the year 2049.

Collect tiny coins to upgrade Earnest's micro mini blaster and change his clothes in the time travelling shop.
Forum Thread: Tiny Time Travellers (by KOEN DIGITAL)
---
Trail Boss BMX ($5.99)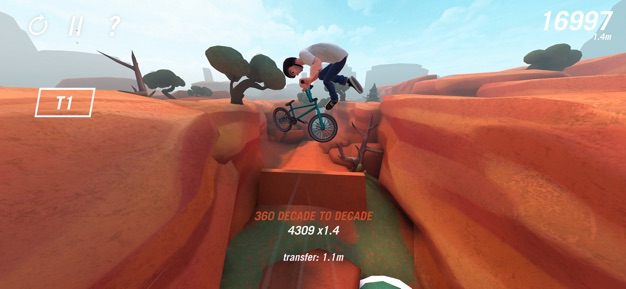 iTunes Description
Ride your bike through increasingly tricky levels while pulling off daring stunts, huge combos, tests of accuracy and skill!
Forum Thread: Trail Boss BMX (by Yeah Us!)
---
West of Glory (Free)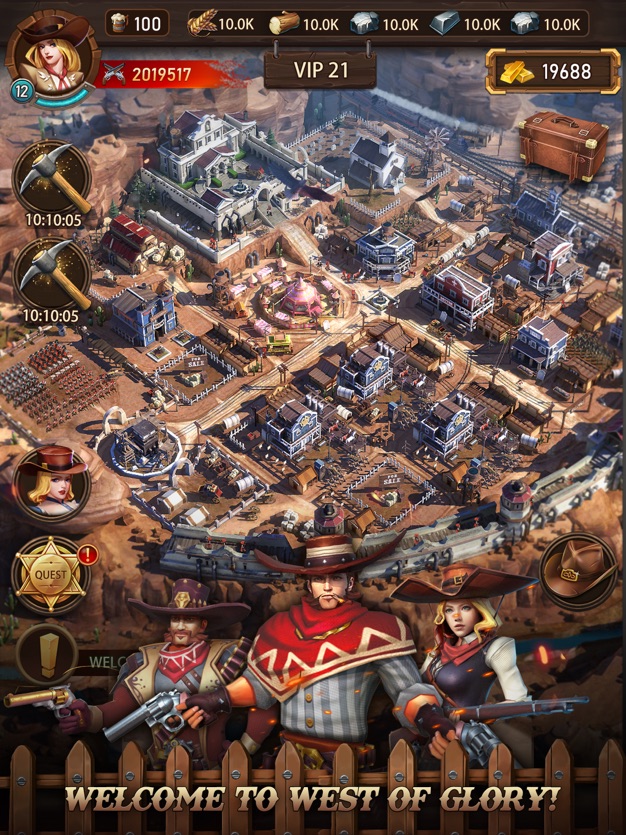 iTunes Description
A sudden mad experiment went terribly wrong, causing mass destruction, and a new world order. The evil Dr. Loveless was buried in the chaos, but not without leaving his mechanical castle and huge steam-powered Cyborg.

As a town Sheriff, you must lead an unsettled town to a new glory. Use legendary Heroes, wild west Gunners and Indian Warriors to defeat the Outlaws and mechanical creatures wandering in the wilderness. Merge with other Sheriffs to form alliances and fight for control of the mechanic castle! A mysterious technology with massive energy is hidden inside.
Forum Thread: West of Glory (by Real Games Inc)
---