After announcing the release date for the massive 1.3 update to Terraria ($4.99) last week, Re-Logic has now released it for all owners on iOS and Android. If you've not played Terraria on mobile yet, read our original 5 star review of it. It has received a fair bit of content updates since launch like the local multiplayer update, the Hard Mode update, and the version 1.2 update. Check out footage of the online multiplayer in the mobile version of Terraria below:
If you're wondering how to setup multiplayer, read this. Years after debuting on PC, Version 1.3 is finally available on iOS and Android devices. This date was revealed in the latest State of the Game from Re-Logic. This version features a new interface, new control options, deep control option customising, and more. In terms of content, larger world sizes are now supported in addition to new enemies and bosses. If you've found the game to be too easy, a new Expert Mode is also now available. Check out this detailed look at all the control options available in Terraria 1.3.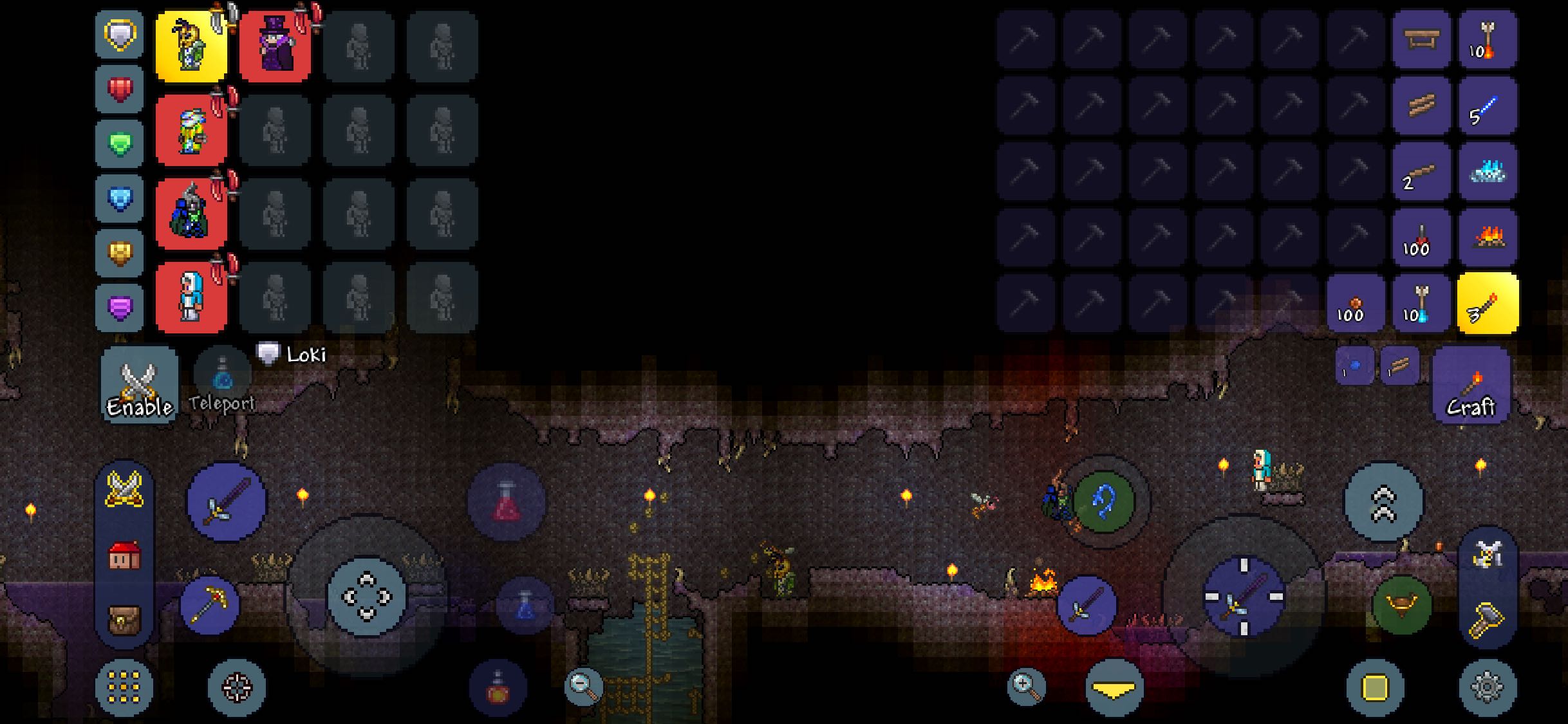 If you haven't played Terraria in a while on mobile, check out Shaun's RPG Reload feature on it. I'm just downloading the update now. Terraria version 1.3 arrives for free to all owners of Terraria on iOS and Android. This is the first update in about three years. Have you been playing it regularly?