In August of last year, 505 Games in partnership with Re-Logic released Terraria ($4.99) on iOS, a mobile version of the ultra-popular crafting/action/adventure/platformer on PC and console. Compared to its PC and console counterparts, Terraria on iOS was pretty stripped down, but still incredibly fun. 505 has worked diligently over the last year adding new content to the game, mostly special holiday-themed updates. The most significant updates to the game have been when it received local multiplayer in November of last year, and when it received the Hard Mode update this past August which essentially let you play a New Game+ with a ton of new stuff after defeating the final boss. This latest update though, version 1.2, blows everything else out of the water.
The update notes there are over 1000 new items in the game, which includes more than 30 new block types. There are 100 new enemies including 4 new bosses. There are 8 new NPC, 15 new pets, new events, new music, weather effects, bigger chest… and "TONS of other improvements – too many to list!" Basically, this latest update brings the mobile Terraria just about in line with its bigger counterparts, minus the online multiplayer aspect. Maybe one day…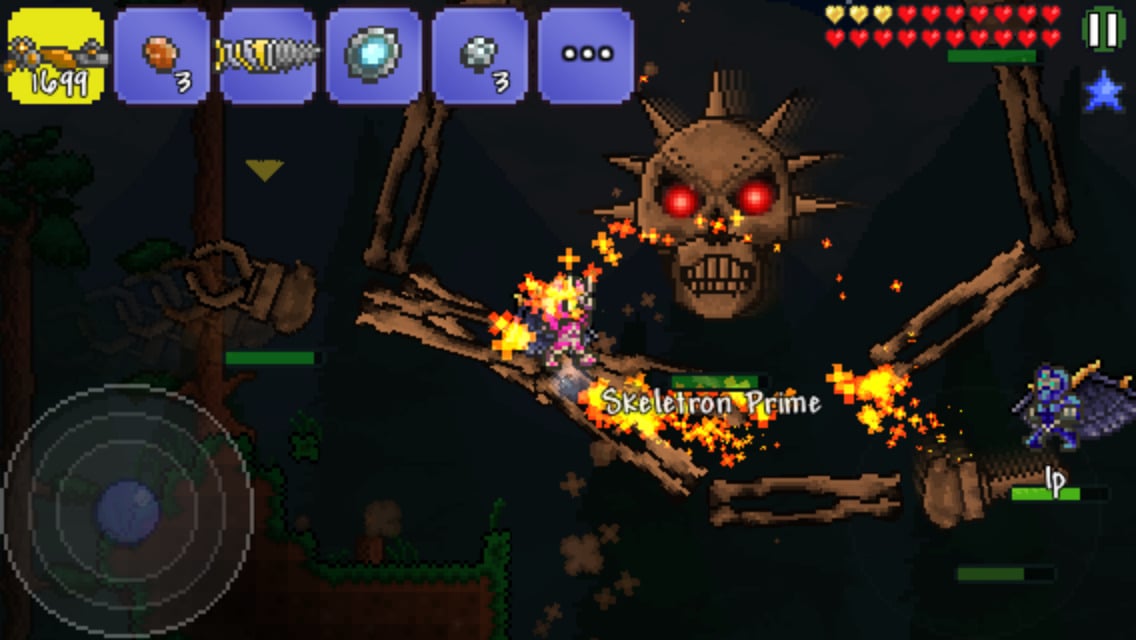 Multiplayer or not though, I'm not at all mad at this version 1.2 update for mobile Terraria. Even the initial release was a total blast even if it wasn't as fully-featured as the PC version, and it's only been getting better with time. Being that I don't play Terraria on PC or console, this is like a whole new world for me, and I'm sure many other mobile players. I can't wait to really have the time to dive in and explore all the new stuff, so if you're a Terraria fan on mobile head over to the App Store and grab this latest update, you're in for a treat, and the stop by the forums for some discussion.