Hello gentle readers, and welcome to the SwitchArcade Round-Up for August 27th, 2019. It's a bit of a shorter one today as there isn't a whole ton going on at the time of writing. That said, we have three pretty interesting news stories to look at, a handful of new releases to summarize, and some solid sales on genuinely interesting games. That's just about good enough for me, I'd say. Let's go!
News
'Marvel Ultimate Alliance 3' Update Includes New Characters and Costumes
Marvel Ultimate Alliance 3 will be getting an update on August 30th that will bring some new free content to the game for players to enjoy. It was already known that this update would bring X-Men Cyclops and Colossus to the game as playable characters, but it seems that three new costumes are coming with them. Naturally, Spider-Man's symbiote costume leads the pack. It's one of the most popular alternate costumes in the superhero market, after all. The next costume is Hulk's Planet Hulk Gladiator outfit, which finally solves the Jade Giant's issues with shops that have those No Shirt, No Shoes, No Service signs posted. Rounding out the trio is Captain Marvel's Warbird/Ms. Marvel/The Amazing Butt Floss costume. This was Carol's look for quite a few years and is iconic for some fans. You can check out the X-Men in action and see the costume announcement yourself in the Marvel Minute video posted above.
'Mega Man Zero/ZX Legacy Collection' May Be Switch-Bound in January 2020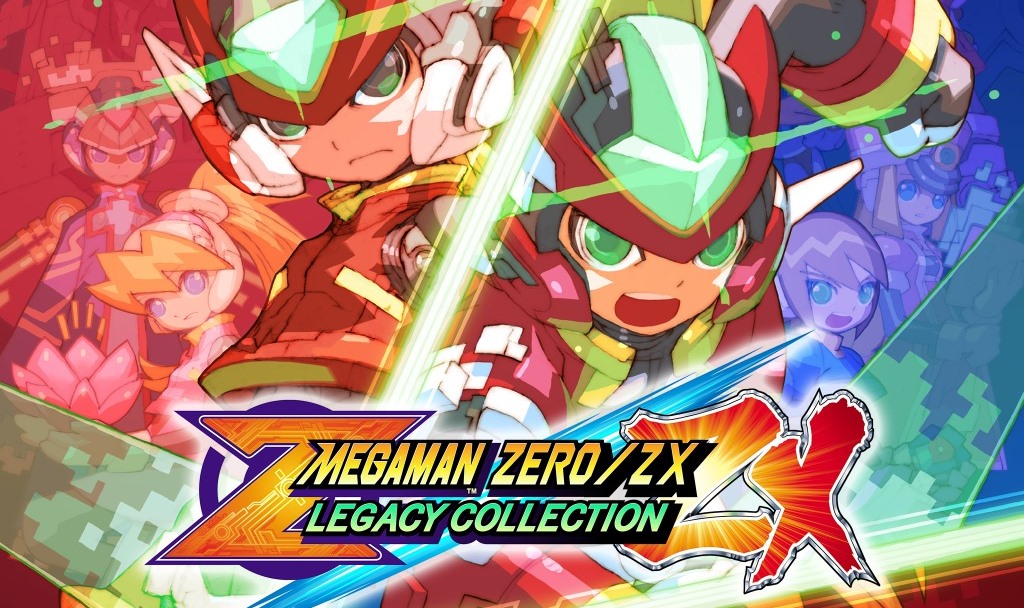 It seems as though the Mega Man Legacy Collections and the Mega Man X Legacy Collections have been very successful for Capcom, and they're going to head back to the well for yet another pail. Accidentally leaked via a listing on the Hong Kong PlayStation Store, the Mega Man Zero/ZX Legacy Collection will bring together the four Mega Man Zero games from the Game Boy Advance and the two ZX games from the Nintendo DS into one set. Although only a PlayStation 4 version is confirmed at the time of this writing, it seems likely this will follow in the footsteps of its predecessors and appear on just about every platform including the Switch. (Editor's Note: The game was indeed confirmed for Switch prior to publication.) Filters, mid-stage saving, and a mode that curbs the difficulty of the games are all included, along with the usual art galleries and music players. There will also be a new mode called Z Chaser. There was even a release date listed: January 21st, 2020. Again, this is all information from a listing for the PlayStation 4. We'll bring you more details on the probable Switch version when Capcom is ready to talk about it.
'Blade Strangers' Gets New Characters in Anniversary Update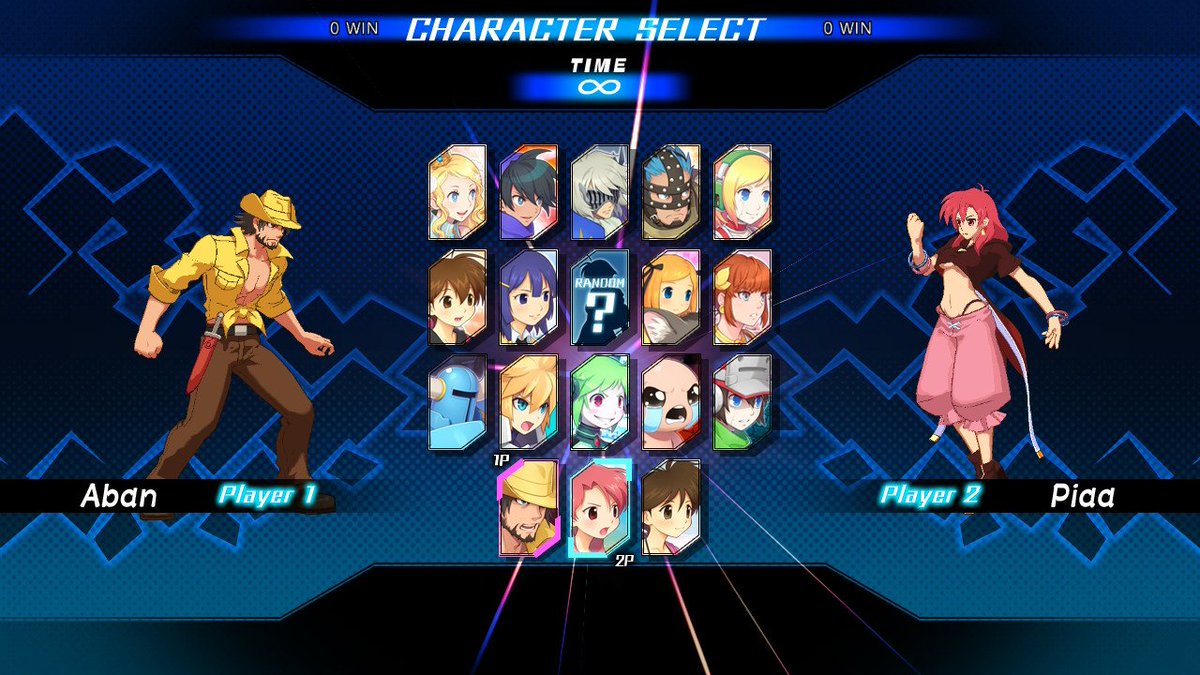 Nicalis's cross-over fighter Blade Strangers released almost exactly one year ago, and it's getting an update soon to commemorate that occasion. Three new characters will join the roster. Aban Hawkins from 1001 Spikes, Piaa from obscure PlayStation RPG Doki Doki Poyatchio, and an additional character from Umihara Kawase are included in the update, bringing the total roster up to 17 characters. So far the update has only been announced by the game's Japanese publisher, and no specific date has been given, so we'll have to wait to see if any other additions to the game will come with it and when we can expect it.
New Releases
Deadlings ($7.99)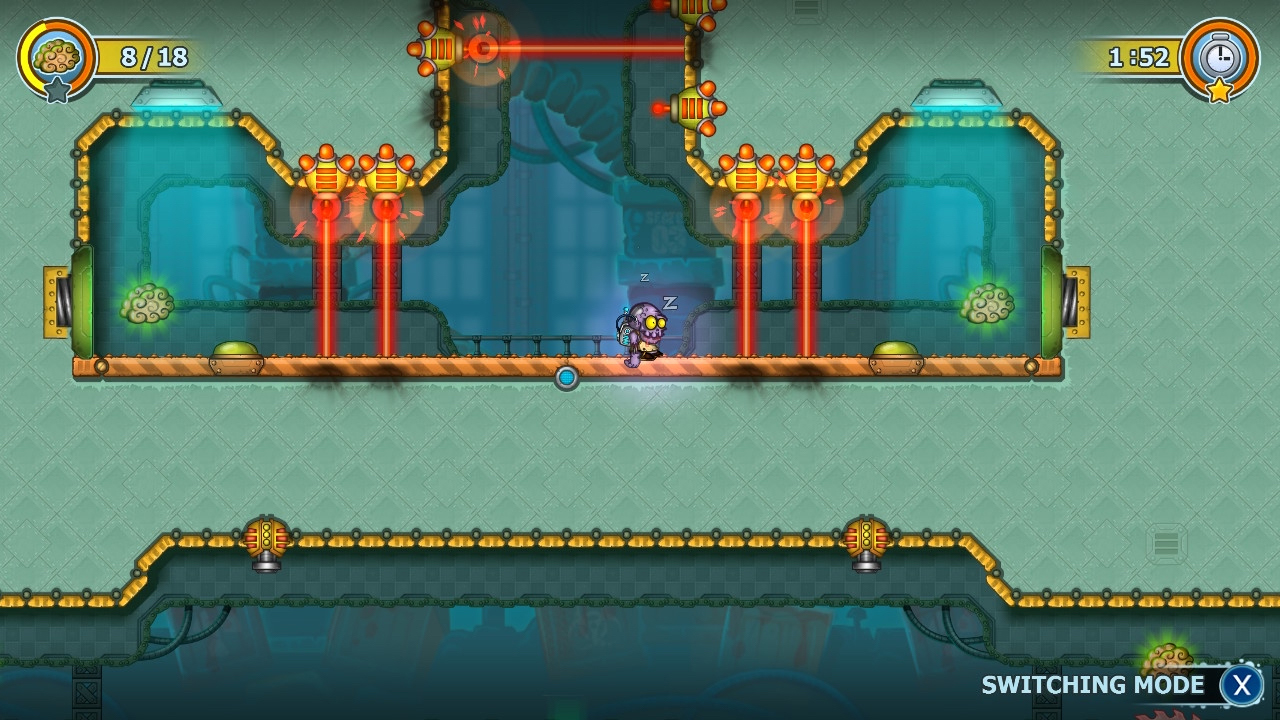 Deadlings originally released on mobile a half-decade ago and has since made its way to a number of other platforms in an enhanced form. That's more or less what we get here in the Switch version, and it's pretty fun. You have to guide different types of zombies through more than 60 stages of puzzles and platforming challenges. There are four different types of zombies, each with their own unique ability, and if you want to beat the game you'll have to make effective use of all of them. You don't have direct control over the movement of the zombies, but you can activate their abilities whenever you see fit. It's a little like a cross between a regular platformer and something like Lemmings. It has its flaws but I think it's a fair bit of fun for the price.
Whipseey and the Lost Atlas ($5.99)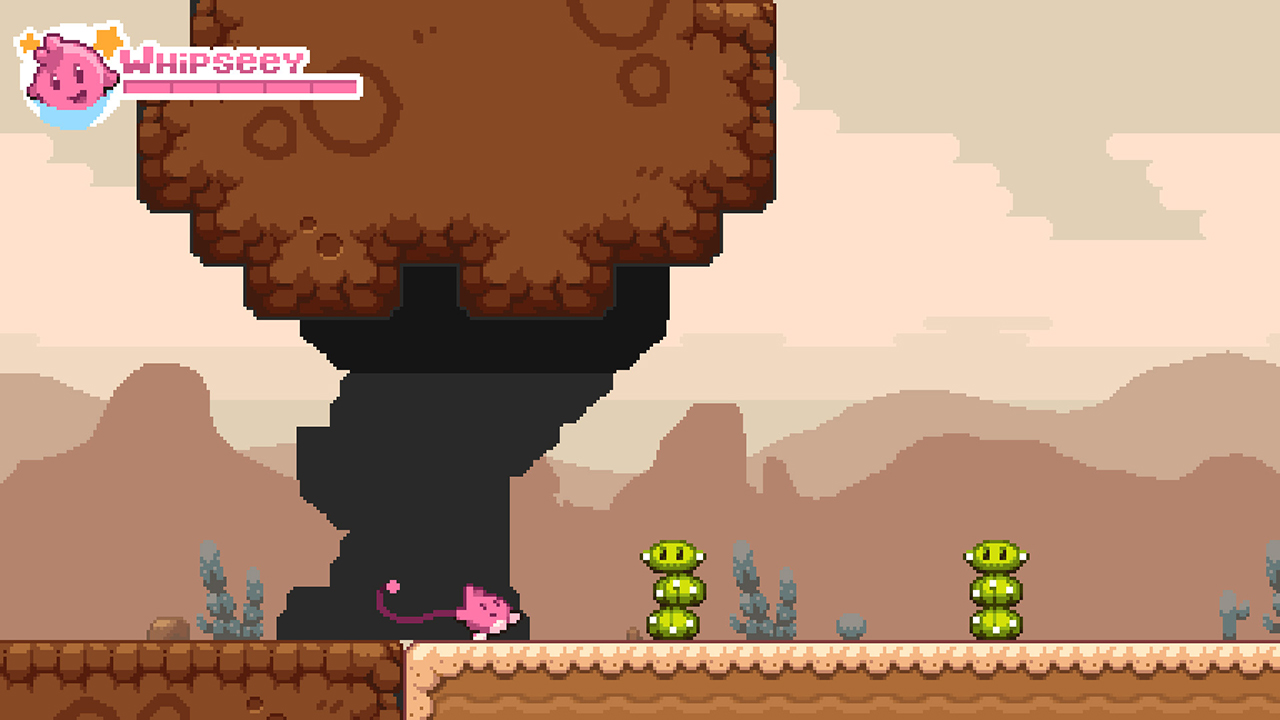 This is sort of Kirby meets Castlevania, and it definitely has its moments. Your little character can whip enemies, swing from hooks, and spin the whip like a propeller to slow his descent. Using these skills along with a trusty jump, Whipseey has to make his way through a bunch of candy-colored stages to regain his true form and return home. It's all good on paper but the game runs a little choppily, making the scrolling feel unpleasant in places. There are also some slightly cruel bits of level design here and there, like enemies who will bounce you back into instant-kill spikes. This isn't as breezy as the series it so strongly resembles, which isn't necessarily a bad thing. But that lack of smoothness really does hurt it. I'll be doing a review of this one if you want more details.
Eight-Minute Empire ($14.99)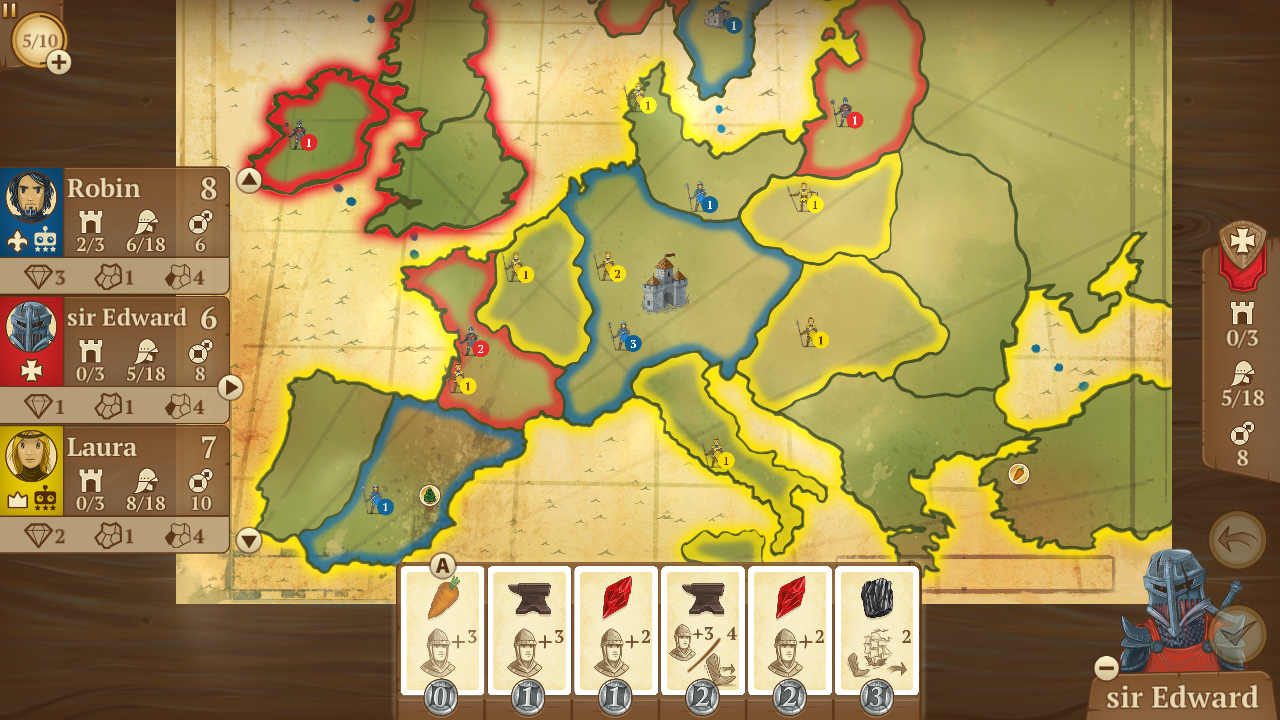 A digital adaptation of a resource-collecting board game, Eight-Minute Empire allows up to five players to compete for resources and control of the map. As you can guess from the title, one of the key features of this game is that it wraps up fairly quickly. You can play with local pass and play or hop online and engage in cross-platform competitions. For those times when you don't have anyone to play with, AI opponents are available. This Switch version includes all of the expansions and DLC released to date for the digital version of Eight-Minute Empire, which explains why its price is higher than its computer and mobile incarnations.
ESport Manager ($7.99)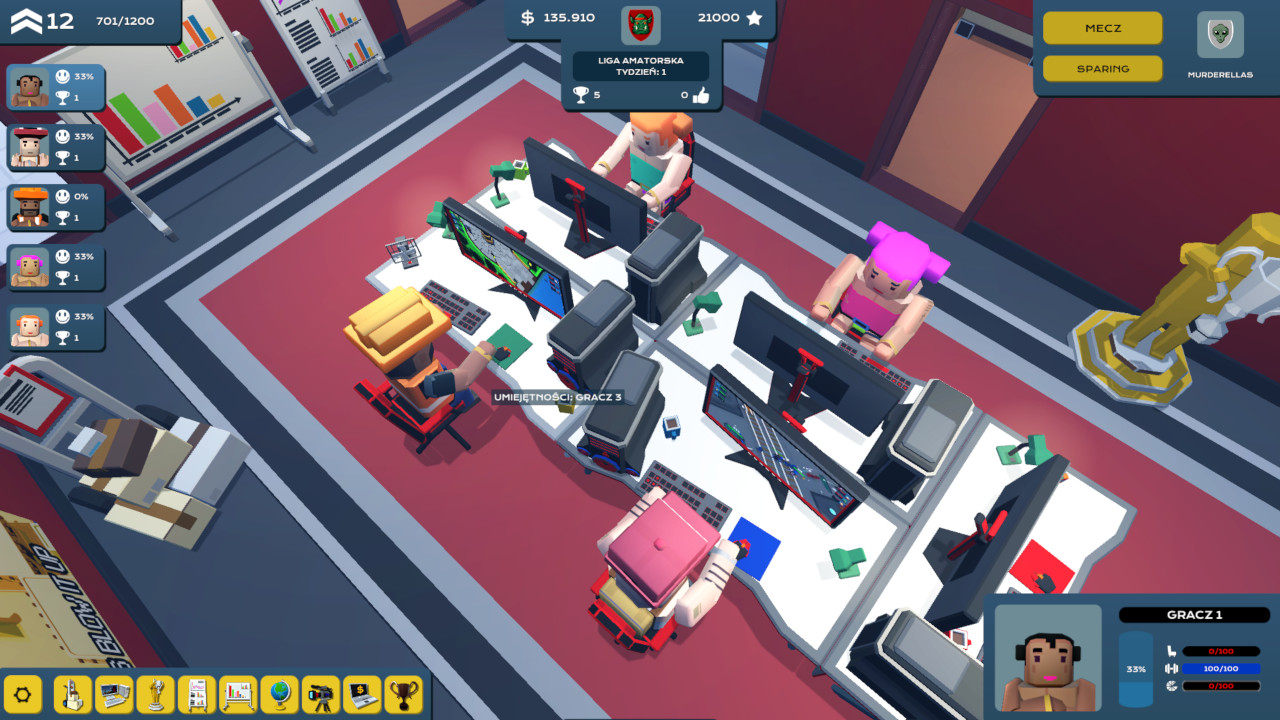 Well, this game has some seriously skunky reviews on other platforms, I'll say that much. You take the role of a manager of an eSports team and need to train and manage your players so that they can pull off big wins and earn prizes. This extends to managing them during the matches themselves, where apparently some terrible AI ensures that you're probably going to have a bad time. There are lots of variables in play but from what I've seen the overall experience comes off as shallow, inauthentic, and dull. A real crowd-pleaser, then.
Sales
While a couple of these games are on sale regularly enough, there are a lot of interesting titles in this short list. Shining Resonance Refrain can be found physically at fairly low prices, but sales on the digital version are slightly rarer. It's a decent RPG even if it doesn't necessarily live up that that 'Shining' title it carries. Legrand Legacy is an interesting throwback to a particular era of RPGs that doesn't see many throwbacks, and SolSeraph is a slightly flawed attempt at bringing the ActRaiser style of game back. Of course, if you just want to play it safe, Virtua Racing for six bucks is a nice way to do just that. As for the outbox, well… last call for Pantsu Hunter, I suppose?
New Games on Sale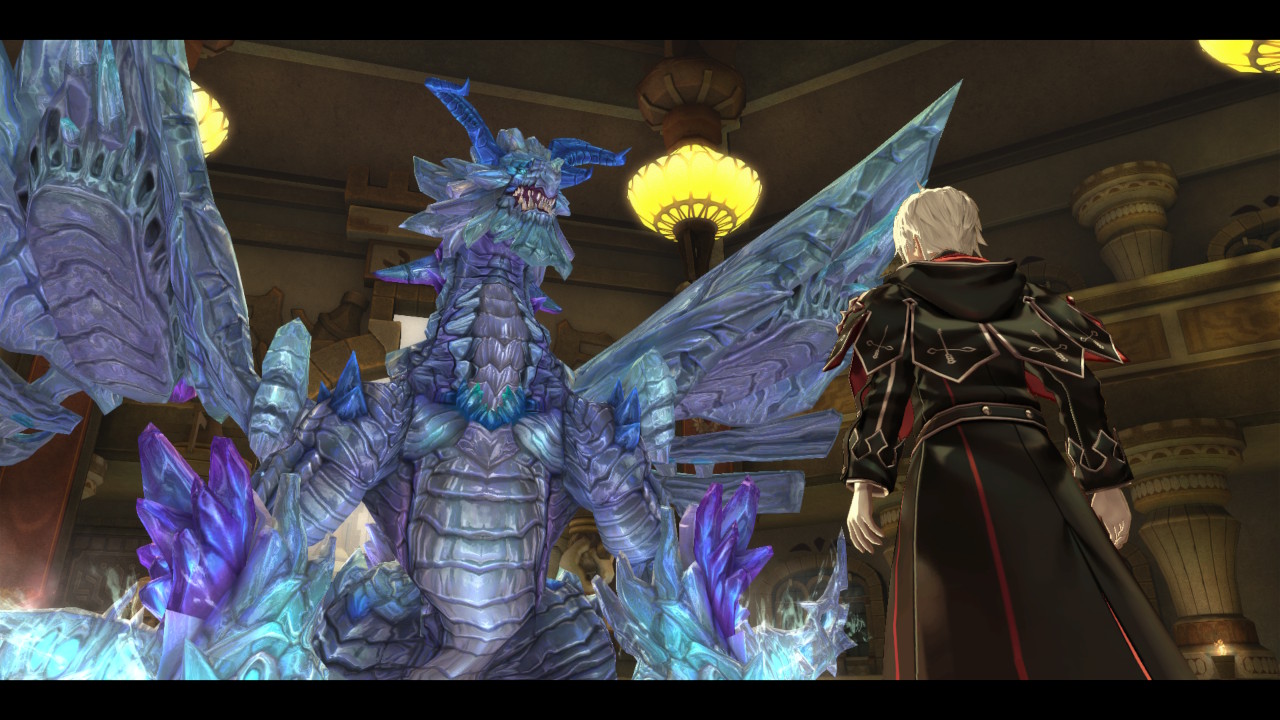 Shining Resonance Refrain ($29.99 from $49.99 until 9/2)
Mecha Storm ($9.99 from $19.99 until 9/8)
Sinner: Sacrifice for Redemption ($13.29 from $18.99 until 9/2)
Legrand Legacy ($13.99 from $19.99 until 9/2)
SEGA AGES Virtua Racing ($5.99 from $7.99 until 9/2)
Hero Express ($3.74 from $4.99 until 9/2)
SolSeraph ($10.49 from $14.99 until 9/2)
Doom & Destiny ($9.59 from $11.99 until 9/3)
Human Fall Flat ($7.49 from $14.99 until 9/11)
Sales Ending Tomorrow, Wednesday, August 28th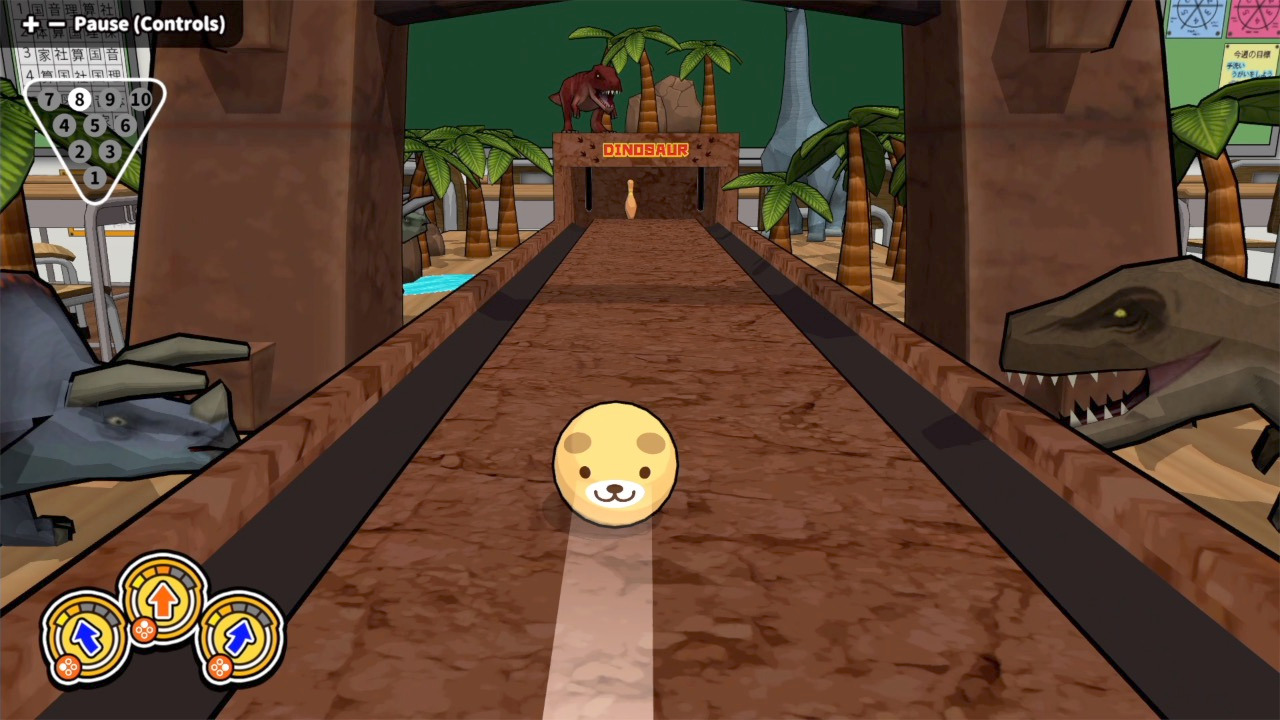 Desktop Bowling ($5.91 from $7.39 until 8/28)
Grave Keeper ($8.99 from $9.99 until 8/28)
Pantsu Hunter: Back to the 90s ($11.04 from $12.99 until 8/28)
Rock 'N Racing Off Road DX ($4.99 from $9.99 until 8/28)
Tap Skaters ($4.49 from $4.99 until 8/28)
Zombie Scrapper ($2.39 from $2.99 until 8/28)
That's all we've got for today, but be sure to check back around tomorrow. We should have some news and new sales to look at along with a few new releases. I may also have a review or two ready to go, but we'll have to see how things shake out. I sure hope we get more information on that Mega Man Zero/ZX Legacy Collection, at least. It's probably the least-objectionable set of these things since the original Mega Man Legacy Collection. Let's just hope they don't duff up the ports. Anyway, I hope you all have a great day and as always, thanks for reading!