A little while ago, Feral Interactive teased a new iPad port with some dolphin related clues. I thought that was going to be Total War: Rome II based on some stuff I found in the game. I was clearly wrong because Feral Interactive just surprised me with the announcement trailer for Company of Heroes for iPad. They are actually bringing the classic PC real-time strategy game that had almost universal acclaim at the time to iPad this Fall. When it debuted in 2006, Relic Entertainment's Company of Heroes was published by THQ. It was also the first game to be released under Microsoft's Games for Windows Live branding. Relic Entertainment is now a part of SEGA and is currently working on Age of Empires IV for Microsoft. Company of Heroes is definitely one of the games that many consider as one of Relic Entertainment's best. Watch the iPad version announcement trailer below:
Company of Heroes is an RTS which has a fast paced campaign, dynamic combat, and gameplay that rewards being tactical. Having watched some gameplay, I'm curious to see which iPad models this port will support to have everything running smoothly in the larger scale areas. At this point, it is also unclear whether the expansions are included in the initial release or whether they will be sold separately later on. I'm excited to check it out in the next few months for sure. Feral Interactive confirmed that multiplayer will not be available with the initial release. The screenshot below is from the PC version from Steam: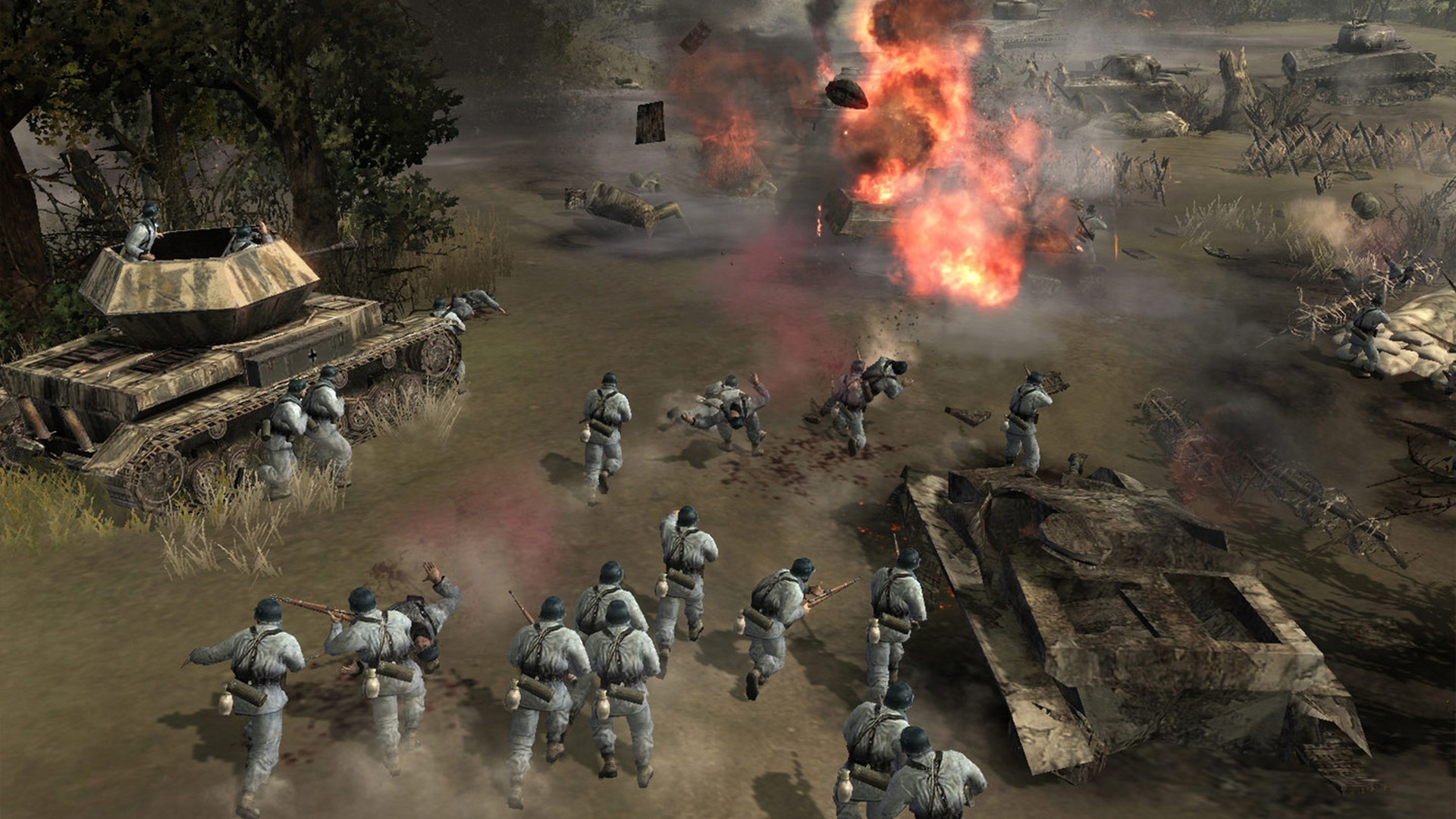 Company of Heroes is yet another classic PC game that I've owned on Steam for years but not actually played yet. I know the sequel isn't too well liked but I was always going to play the original first to see what everyone loved about it. It looks like waiting paid off just like it did with Tropico 3 because Company of Heroes is coming to iPad this Fall as a premium game. Have you played it before?