Over the last few years, it feels like the amount of console and PC games seeing mobile ports has definitely gone up. While some publishers still feel like dumping out a free to play spinoff for getting more fans into their brands, there is a small group of publishers and developers who want mobile gamers to get the same experience as console and PC gamers for various games. When Aspyr brought Civilization VI to iPad, I was pretty blown away. That was the first time in a while I was blown away by a port after FTL. When Feral Interactive announced Tropico ($11.99) was coming to iPad, I had a similar feeling.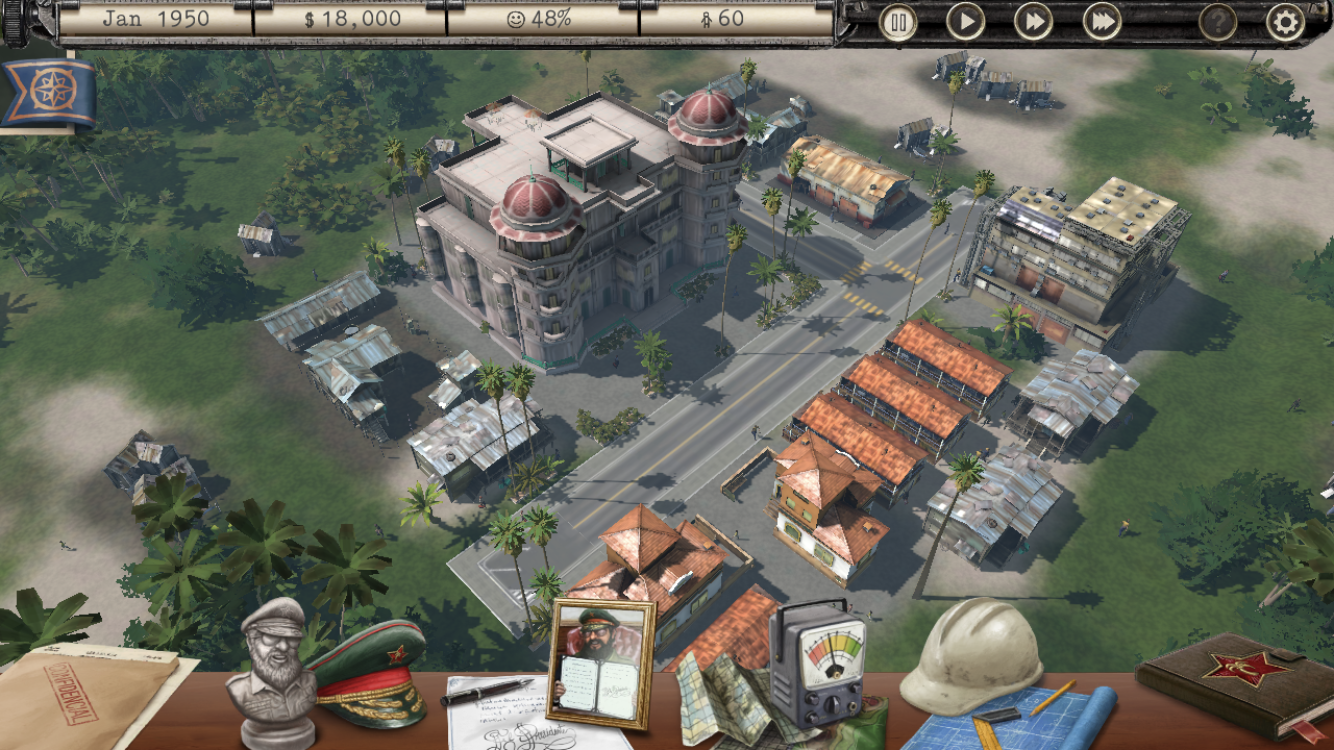 Tropico released on iPad a little while ago and it was updated to include an iPhone version this week with a few nifty new features and I've been playing it on both iPad (first generation Pro) and iPhone (7 and 7 Plus) over the last few weeks and am still impressed not only by the quality of the game but also this port.
If you've never played a Tropico game before, this franchise from Haemimont Games and Kalypso media has seen quite a bit of success on PC and recently consoles. Feral Interactive has adapted Tropico 3 that is availabe on PC platforms for iPad and iPhone with this port and called it simply Tropico. This series of games is known for being great construction and management simulation experiences with a nice dollop of politics thrown in.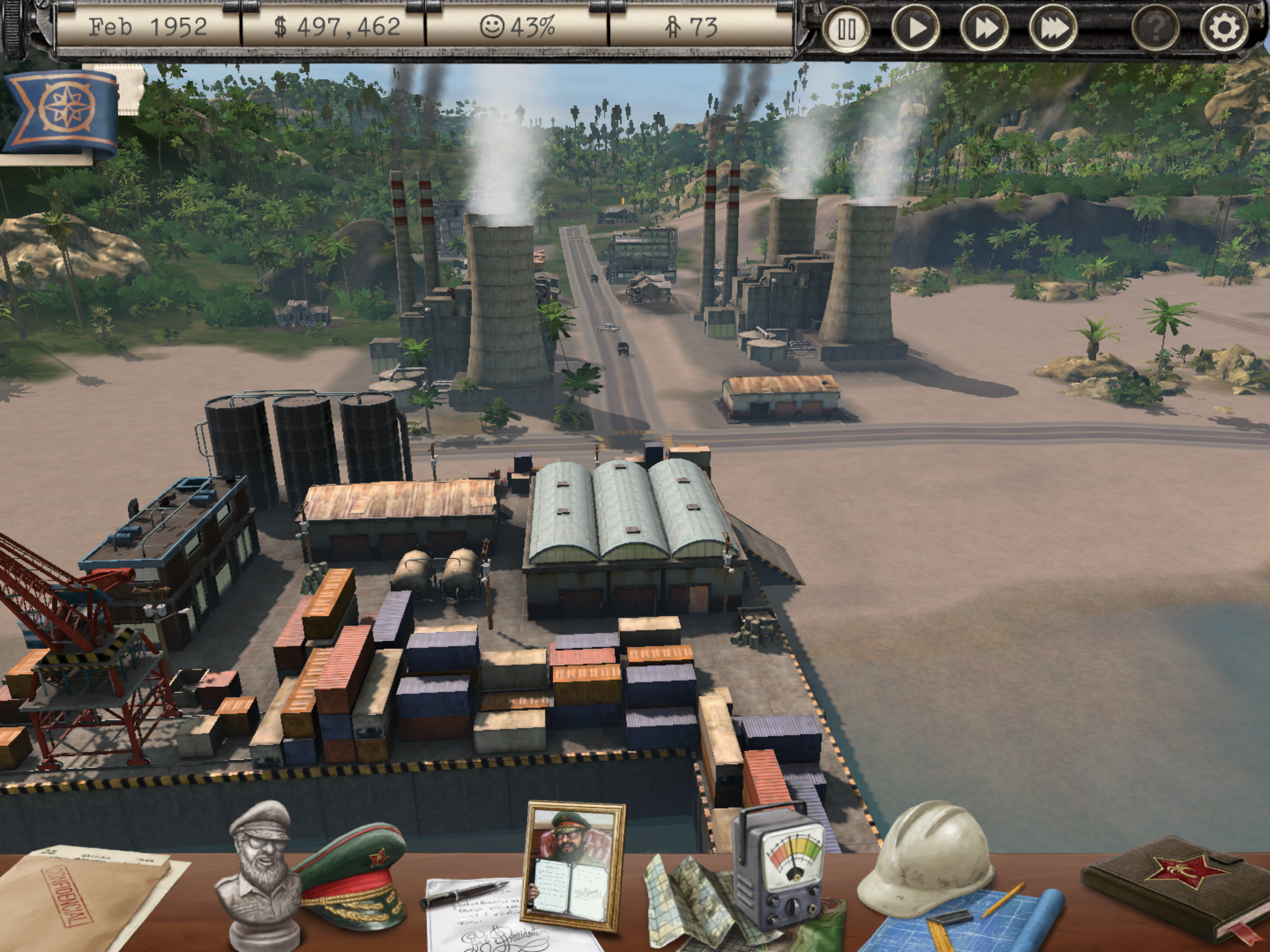 Feral doesn't really do direct ports without tweaking and I'm glad that they actually understand how interfaces should be on smaller touchscreens versus a mouse interface for a larger display. You have an action bar with icons for various tasks at the bottom of the screen. It almost feels like a desk with various things for you to use or a dock to deal with everything happening on screen. This allows for quick access to various things and also feels right. You still need to make decisions and read through a lot of text so its not like they dumbed down the game in any way for iOS. I know a lot of people including myself were skeptical how a game like this would play on touch and it is good to see all fears unfounded with this excellent conversion.
When you begin a new game, you have the option to go through both a regular and an advanced tutorial. I'd recommend doing both or at least the basic tutorial to get your bearings in order before jumping into another mode. Tropico has a campaign that lets you play through 15 different islands and also a Sandbox mode that lets you create your own island and just relax with various options you can tweak. I usually spend a bit of time in Sandbox mode in every game after doing the tutorial just to see how the game reacts before getting into the campaign.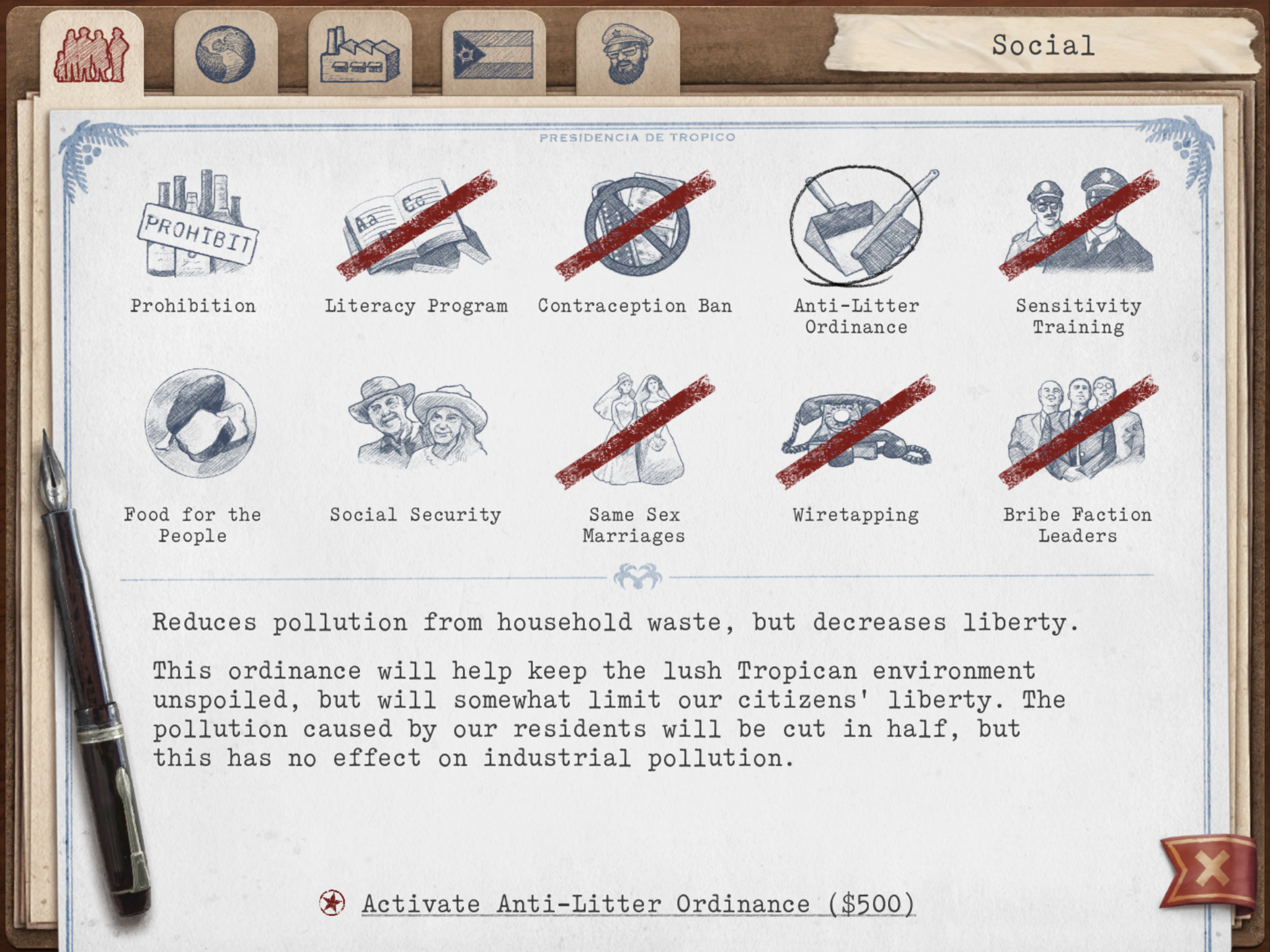 I'm pretty surprised at how good Tropico looks on the iPhone 7. The interface is obviously crisp but the actual game looks very good even on this older phone. You can zoom in deep to see some interesting details about buildings under construction or just to see how much effort was put into a lot of areas in this game. Performance has been excellent as well. Panning around and zooming in and out feels much better on touch than it does on PC for me. While not really the same genre, Tropico on iOS feels just as perfect to me as World of Goo did when I compared the PC and mobile version years ago.
One thing that has always been appealing about Tropico thanks to the setting is the voice acting and music. The soundtrack for both Tropico 3 (that this port is based on) and Tropico 4 are fan favourites and sadly Tropico 5's music didn't live up to these soundtracks. Tropico's score here is full of upbeat salsa music that never gets old. These songs complement the great voice acting the game offers well. The audio design in general here is very good.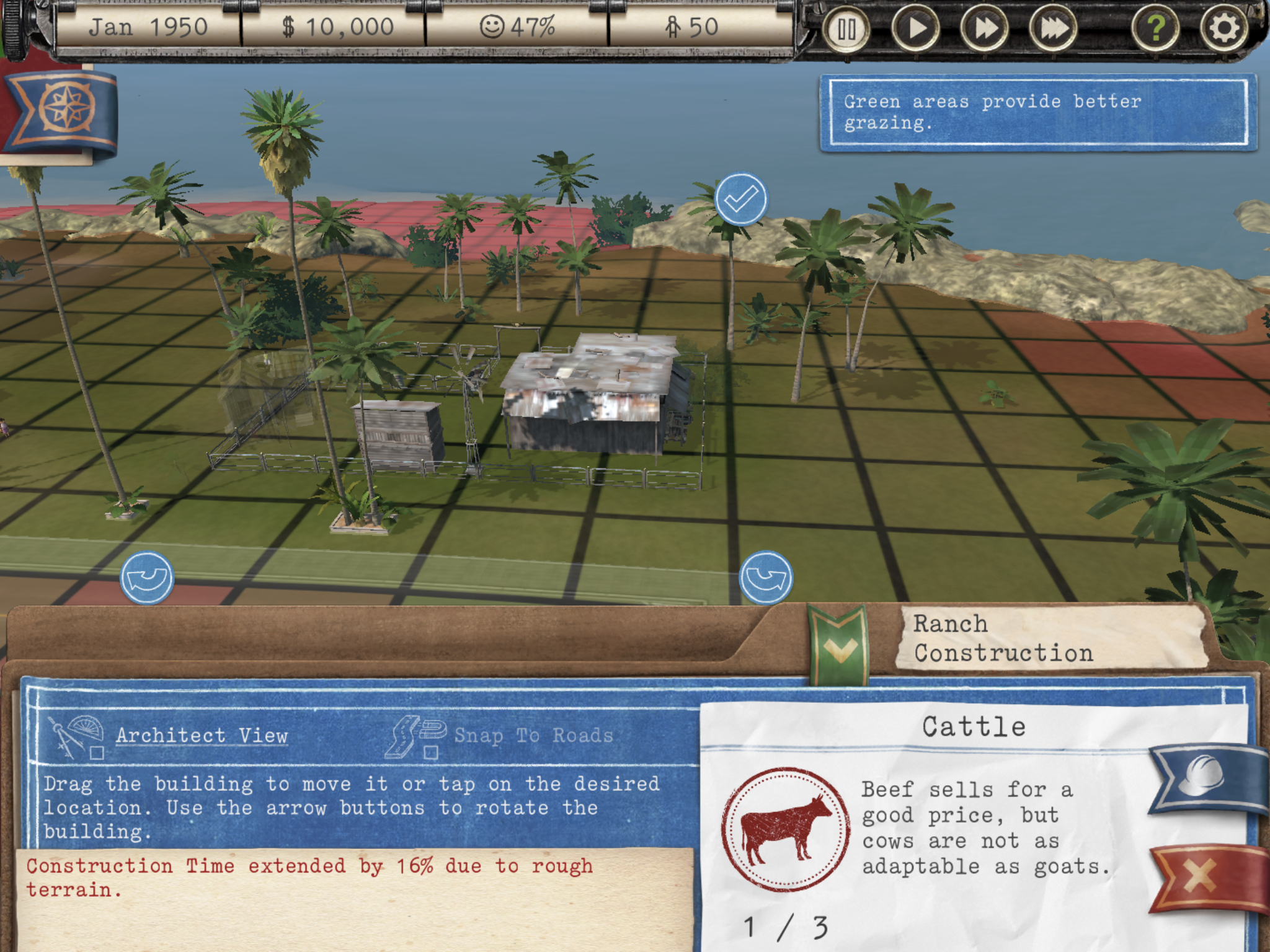 The only downside to Tropico right now is how some touch targets are too small for me on iPhone 7. The buttons to pause time or fast forward time alongside some of the checkmarks you need to check or uncheck are too small for comfort in my experience. They are fine to work with on larger screen devices though so keep that in mind if you plan on playing it on your phone and have had issues with some other ports and touch targets.
Overall, I cannot recommend Tropico on iOS enough if you have a larger screen iPhone or any iPad. While it isn't an ideal experience on the iPhone 7 thanks to some touch targets being too small for my fingers, it plays wonderfully on iPhone 7 Plus and is a dream on iPad Pro. Playing Tropico (3) after a bit of Tropico 5 on PS4 has also reminded me how much fun this franchise is. This is exactly the kind of porting we need more of on iOS. Instead of just taking a console or PC game and assuming a virtual cursor can be replaced with touch, Feral did a fantastic job with the interface and retained everything that made Tropico a fun experience in the first place. Just be ready to pay proper attention to the tutorial as it helps a ton for someone who hasn't played a Tropico game before.