Square Enix announced a new Romancing SaGa game for iOS and Android in Japan which is Romancing SaGa Re: Universe and it finally has a release date. Read Shaun's thoughts on Square Enix's TGS showing here. The first new Romancing SaGa game in over two decades that is set 300 years after the events of Romancing SaGa 3 will release on iOS and Android in Japan next week. After a successful pre-registration campaign, Square Enix has released a new trailer for it. Watch it below:
While we did get the lovely Romancing SaGa 2 ($17.99) localised on iOS and Android well before the console release, this new game looks a bit unlikely because it is from a much smaller brand for Square Enix and they usually skip or take way too long to do English releases of the smaller free to play games. I will post if any localisation is announced or even hinted at for Romancing SaGa Re: Universe. I say this because localisations usually aren't big announcements for these kinds of games from Square Enix as has been the case in the past.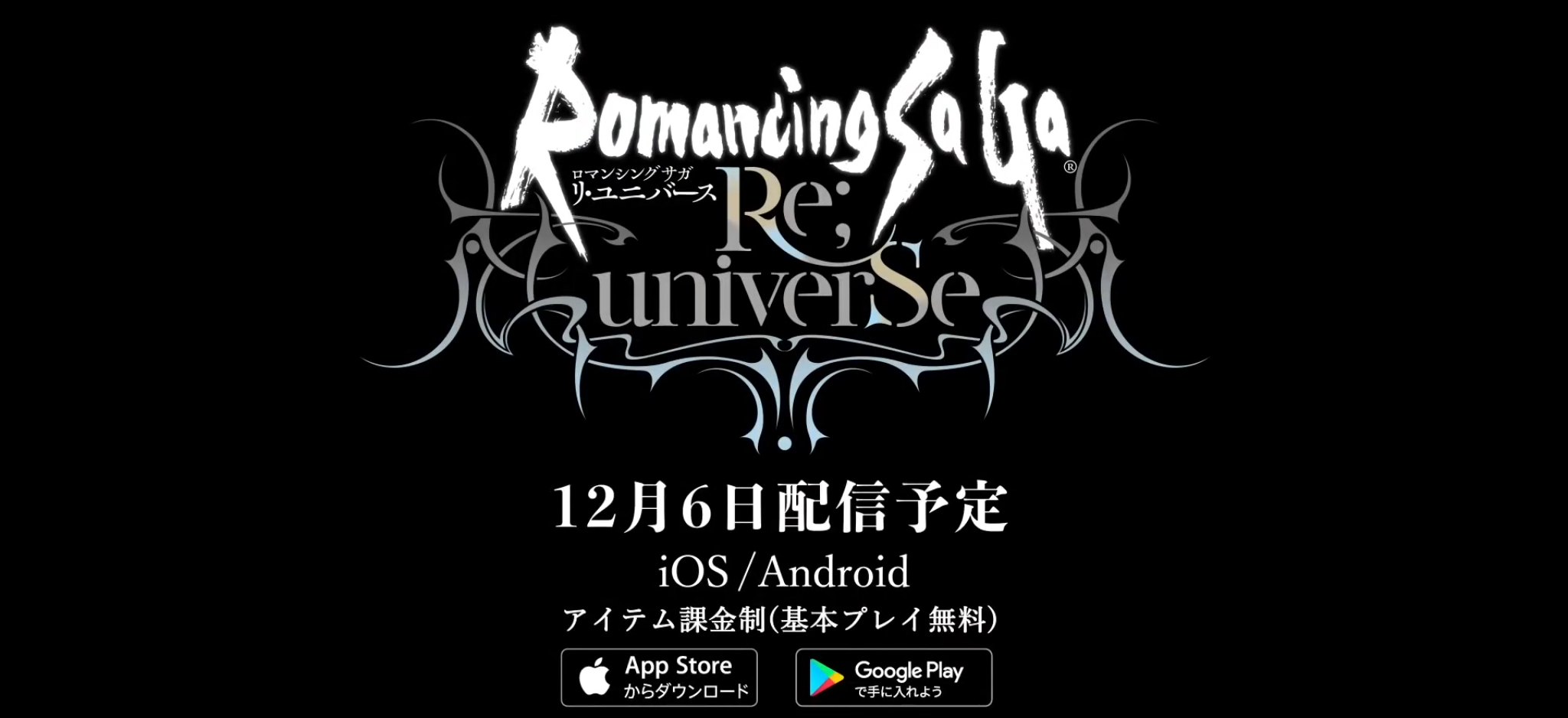 If you're completely new to SaGa read Shaun's review of Romancing SaGa 2 which we featured as Game of the Week when it released. Romancing SaGa Re: Universe releases on December 6th for iOS and Android devices in Japan. Are you planning on trying the Japanese release next week?
[Source: Gematsu]