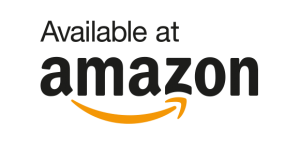 One of the best ways you can support TouchArcade is by doing your Amazon shopping through a TouchArcade affiliate link. We've set up the easy to remember toucharcade.com/amazon too if you want to type that in or bookmark it. We get a small percentage of anything you buy through any of these links, which otherwise would just go to financing Jeff Bezos's experimental pizza bagel flavors or whatever else he's up to now, and it goes a long way to supporting the site at no additional cost to you. These Amazon Items of the Day articles are all products we have used ourselves, and feel are things that the TouchArcade audience might be interested in!
---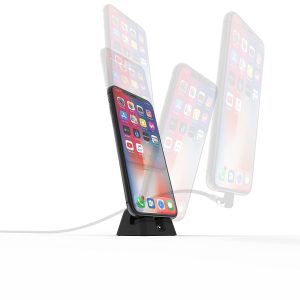 Alright so
yesterday
I posted about the
Elevation Dock 4
by
Elevation Lab
and mentioned that today I'd be focusing on
another
dock-like solution from the same company. Today we're looking at the
CordDock
, which is an interesting spin on the whole idea of an iPhone dock, but
in 2018
the use cases aren't as fantastic as they would have been a few years ago.
Rolling the clock back to the early days of iOS, the iPhones and iPads of hardcore users seemed to be semi-permanently tethered to your computer. Backing up to iTunes, managing music, dealing with apps, and even things like your home screen layout could all be done through iTunes. This was the primary way I loaded content on my device, as most of the early iOS product user flow was just mirrored directly from how you dealt with your iPod. Apple has walked practically all of that back now, and I haven't even plugged my iPhone X into a computer. You just don't need to anymore. But, there was a time where I would have killed for something like the CordDock as I was constantly syncing, charging, playing, and dealing with my iPhone plugged into my machine.
(It doesn't seem like Elevation Lab made an official video for this dock, but the Apple Insider video is great.)
Now days, the CordDock makes a really great bed-side charger. My normal usage of my iPhone at night might be kind of weird, but, whatever. I use these headphones paired with my iPhone, and often listen to podcasts. A lot of the time though, I use this pre-sleep laying in bed time to catch up on Netflix shows. For a while I was trying to use wireless chargers everywhere, but what'd happen is I'd be watching Netflix, fall asleep, and wake up the next morning with my iPhone not in the charger dock and mostly dead from auto-playing shows for hours.
With the CordDock, I am able to combine the functionality of a dock I can just rest my iPhone in effortlessly along with a larger charging cable that I can pull out when I need to keep it connected. Someone in the Amazon reviews mentioned this dock being great for the car, which I could also see- Particularly if you're lucky enough to have a newer car with Apple CarPlay and need to keep your iPhone connected for it to work. The CordDock is an interesting product from Elevation Lab as for me it solves one very specific problem with how I like to use my iPhone, but it probably isn't for everyone.
I guess that's why they're not bashful about calling this an "experimental" charger.
---
Thanks for checking out today's Amazon Item of the Day, and as mentioned before, even if you're not interested in this particular product, buying things from Amazon by first visiting toucharcade.com/amazon is immensely helpful in supporting the site at no additional cost to you. Additionally, if you're ever thinking of signing up for any Amazon services, we'd really appreciate if if you'd do it through these links:

If you want to take things a step further, you can check out our Patreon, but either way we just appreciate you sticking with us and continuing to both visit and contribute to the TouchArcade community over the years! If you've got a product you're interested in seeing featured in an Amazon Item of the Day, don't hesitate to reach out. The best way to get in contact with us is via email at [email protected] and be sure to include "Amazon Item of the Day" in the subject.