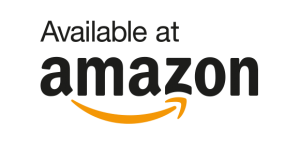 One of the best ways you can support TouchArcade is by doing your Amazon shopping through a TouchArcade affiliate link. We've set up the easy to remember toucharcade.com/amazon too if you want to type that in or bookmark it. We get a small percentage of anything you buy through any of these links, which otherwise would just go to financing Jeff Bezos's anti-matter generator or whatever else he's up to now, and it goes a long way to supporting the site at no additional cost to you. These Amazon Items of the Day articles are all products we have used ourselves, and feel are things that the TouchArcade audience might be interested in!
---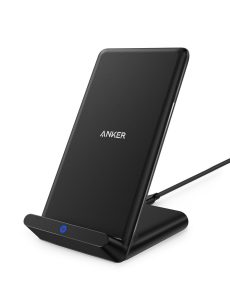 If you've got an iPhone X and aren't onboard with wireless charging yet, you really need to solve that problem. I love this Anker Wireless Charger Phone Stand specifically, as if you have it on your desk between your keyboard and your monitor, it holds your iPhone at the perfect angle to unlock via Face ID, without even picking it up. Also, since it uses the Qi standard, it will work with anything else that supports it like Android devices and (presumably) future iPhones provided Apple doesn't do something lame like lock down the charging method they use.
At $17.99 as of this writing, the Anker Wireless Charger Phone Stand is pretty much in line with what a lot of these chargers cost, if not being a little on the low end. It's also made by Anker, which we're huge fans of. This particular charging stand does not come with an AC adapter, so you'll either need to plug it in to your computer (which is what I'm doing) or use literally any USB charger you have laying around with it. Amazon recommends pairing it with this charger, but I doubt it makes much difference- Wireless charging is pretty slow anyway.
Using this charger stand while I work means my iPhone X is pretty much always full on battery, and if I get a call or need to use my iPhone I just grab it off the stand and put it back when I'm done. It's a super cool setup, and one I can't recommend enough. Oh, also, it'll charge your iPhone X both horizontally or vertically, so if you're the kind of person who watches movies or plays some auto-play game during the day, it works that way too.
---
Thanks for checking out today's Amazon Item of the Day, and as mentioned before, even if you're not interested in this particular product, buying things from Amazon by first visiting toucharcade.com/amazon is immensely helpful in supporting the site at no additional cost to you. If you want to take things a step further, you can check out our Patreon, but either way we just appreciate you sticking with us and continuing to both visit and contribute to the TouchArcade community over the years! If you've got a product you're interested in seeing featured in an Amazon Item of the Day, don't hesitate to reach out. The best way to get in contact with us is via email at [email protected] and be sure to include "Amazon Item of the Day" in the subject.