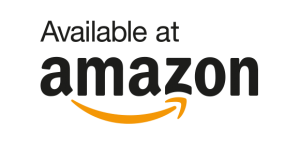 One of the best ways you can support TouchArcade is by doing your Amazon shopping through a TouchArcade affiliate link. We've set up the easy to remember toucharcade.com/amazon too if you want to type that in or bookmark it. We get a small percentage of anything you buy through any of these links, which otherwise would just go to financing Jeff Bezos's experimental pizza bagel flavors or whatever else he's up to now, and it goes a long way to supporting the site at no additional cost to you. These Amazon Items of the Day articles are all products we have used ourselves, and feel are things that the TouchArcade audience might be interested in!
---
Following in line with
yesterday's post
and reviewing the things I have laying on my desk is the
Elevation Dock 4
by
Elevation Lab
. While Elevation Lab makes a bunch of cool stuff, their docks are what got them started with the original Elevation Dock that
launched on Kickstarter in 2011
. With seven years of work across four different docks, the
Elevation Dock 4
is the best one yet, at least until they release the Elevation Dock 5, of course.
Now, there's close to as many different iPhone docks on Amazon as there are iPhone cases, but what I really love about the Elevation Dock 4 are the various defining features of Elevation Lab's docks. First off, you can put your phone in and take it out one-handed. Most (if not all?) of the cheaper docks out there might look great on your desk, but are super light and kind of awkward to use. The Elevation Dock 4 is about as close as you can get to just using a wireless charging dock when it comes to how easy it is to put your iPhone in it, except being hard wired, it charges way faster. The Elevation Dock 4 is both heftier than your typical cheapie dock and has grippy material at the bottom that keeps it stuck to your desk, to further help the one handed use.
Also, unlike most (all?) docks I've seen, the Elevation Dock 4 is totally adjustable and works with cases. There's two stainless steel knobs on the back that you can turn to adjust the depth of the back rest as well as how much the lightning connector protrudes from the base. Any normal, non-ultra thick Otterbox-style case should just effortlessly work with a little adjustment unlike a lot of docks that require your iPhone to be naked to work. It's also MFi certified, which doesn't mean a whole lot anymore, but the certification means you don't run the risk of buying something, having iOS update, and all the sudden getting the alert that it's not a supported accessory. (This recently happened to me with a super cheap Lightning to 3.5mm adapter I have.)
At $59.95 (as of this writing), the Elevation Dock 4 is on the higher end of what you'd pay for a iPhone dock, but Elevation Lab as a company has positioned themselves fairly similar to Twelve South in that their products are designed in a way that they fit right in with Apple's overall style and don't stick out at all if you've got a desk full of fancy Mac stuff. They also have the CordDock which I'll review tomorrow that has some interesting features I'll dig into as well.
---
Thanks for checking out today's Amazon Item of the Day, and as mentioned before, even if you're not interested in this particular product, buying things from Amazon by first visiting toucharcade.com/amazon is immensely helpful in supporting the site at no additional cost to you. Additionally, if you're ever thinking of signing up for any Amazon services, we'd really appreciate if if you'd do it through these links:

If you want to take things a step further, you can check out our Patreon, but either way we just appreciate you sticking with us and continuing to both visit and contribute to the TouchArcade community over the years! If you've got a product you're interested in seeing featured in an Amazon Item of the Day, don't hesitate to reach out. The best way to get in contact with us is via email at [email protected] and be sure to include "Amazon Item of the Day" in the subject.