Back in 2015, developer 17-Bit released Galak-Z: The Dimensional on desktop and PlayStation 4, an anime-inspired space combat game with roguelike elements that was really well-received by players at the time. Around the time of that release, 17-Bit also announced that they were partnering up with Puzzle & Dragons (Free) publisher GungHo to bring out a special mobile version of the game called Galak-Z: Variant Mobile (Free), which would bring that same anime style space combat to mobile devices but in a more digestible (and more free to play) package. Just a few days after that announcement, we were able to briefly go hands-on with Galak-Z: Variant Mobile at PAX Prime 2015, and despite having many questions about business model and the like, we were really impressed with just how well it played.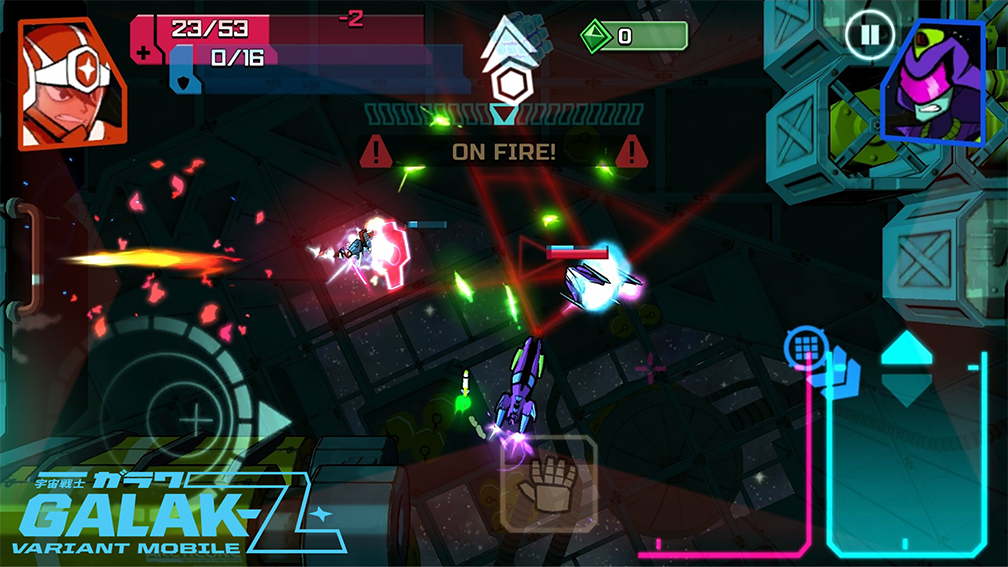 The following year at E3 in June, we went hands-on again with Galak-Z: Variant Mobile and again really enjoyed how it played. The game was supposed to release that year, but a few months following E3 we saw the game and its new "Mech Mode" during PAX 2016 and were told Galak-Z: Variant Mobile had been pushed back to 2017. In July of 2017, Galak-Z: Variant Mobile soft-launched in select regions, and while it's been updated like crazy in the year since, we never really got word on when it would be officially launching worldwide. I guess the answer is: Today! Galak-Z: Variant Mobile has indeed graduated from soft launch and is now available on the iOS App Store and The Google Play Store for Android.
The strange saga doesn't end there though, as also today Galak-Z: Variant S has launched on the Nintendo Switch eShop following its reveal at E3 last month. The Switch version was supposed to be pretty much the same as the mobile version but instead of being free it would be $9.99 and come with a bunch of in-game currency, but I just grabbed the game on the eShop and it is indeed free and doesn't appear to come with any in-game currency, so I'm not sure what happened there. I'm also not sure why they wouldn't just port the desktop/PS4 version to Switch full stop. At any rate, while I didn't have the stomach to sit through all the tutorial stuff all over again on Switch after just doing it on iOS, Galak-Z: Variant S does appear to be pretty much identical to the iOS and Android versions. Unfortunately I don't see any sort of cloud saving ability to be able to transfer my progress between the two platforms, so I'll probably just stick with playing it on iOS as despite the Switch having physical controls the game just feels better to play on my iPhone X.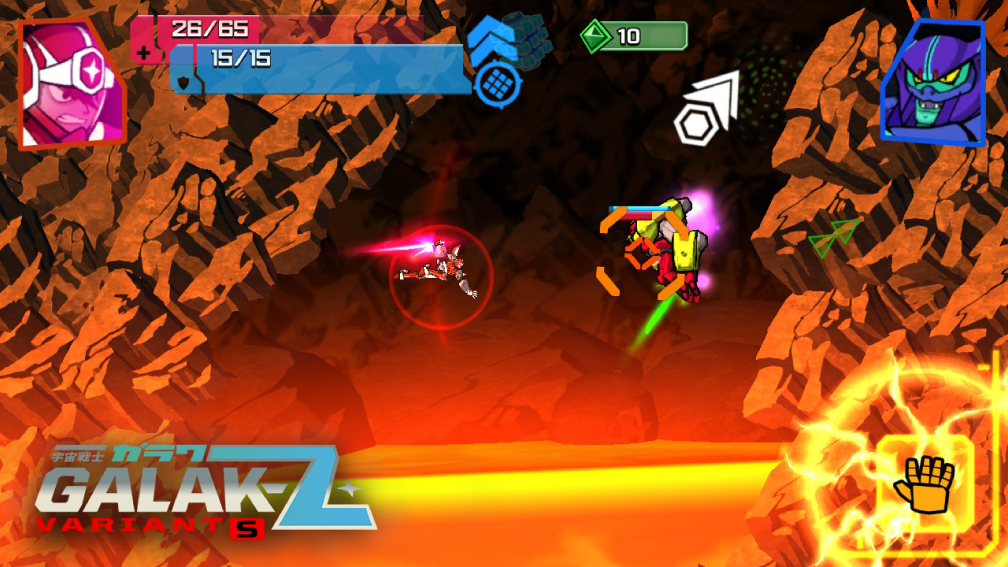 And speaking of playing, Galak-Z: Variant Mobile is a total treat to play, as our many previous hands-on demos have already indicated. The thrust-based movement makes it really fun to jet around a level, and the combat is fun whether you're doing melee attacks with your mech or blasting baddies with the laser in your regular ship. I love how bite-sized the levels are, and taking into account I don't know the long-term effects of the free to play model, everything seems pretty par for the course so far. There's tons of items, ships, AI bots, and more to collect and upgrade and it seems like most of the pay model revolves around either grinding away at upgrades or paying to fast track everything. Again, though, that's just my perception in the early goings and might change the more I play. Whatever the case, Galak-Z: Variant Mobile (and Variant S on Switch) is a ton of fun and worth checking out for free, so give it a download on whichever platform you prefer and hit up our forums to leave your thoughts about it and discuss this game with other players in our community.