Among the major year-end surprises of 2017 was Sid Meiers Civilization VI (Free). As we lay out in our review, it's a real-deal, full-blown port of the PC version which runs super well on modern iPads. Better yet, the game gives you a surprisingly large taste for free so you can get an idea if Civ VI is for you. (The free section basically includes the entire tutorial plus some play after that.) One of the main criticisms that people weighed against the iOS port was that the game itself was a little out of date when compared to the PC version and featured none of the DLC. Well, as of this morning, the first DLC packs were added into the iPad game.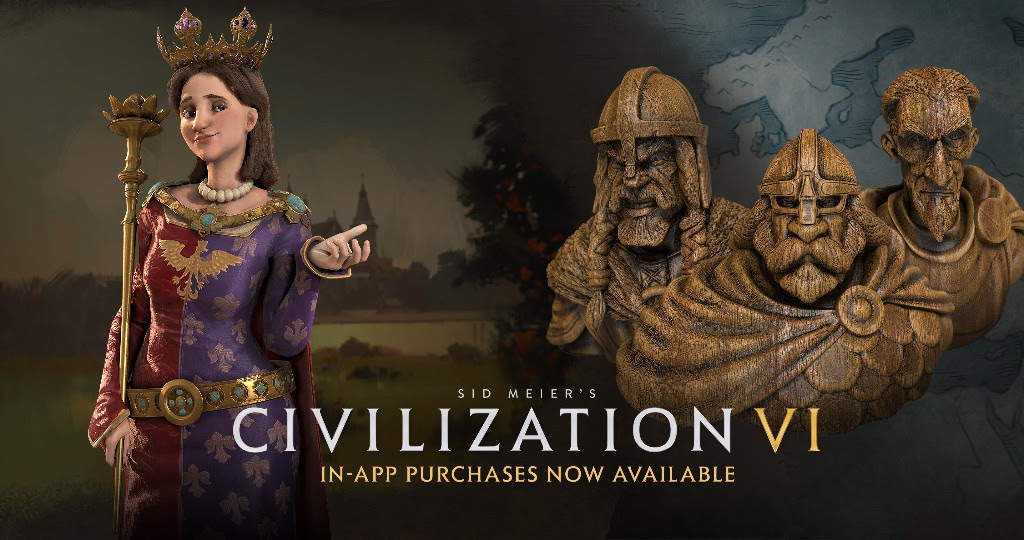 The first two DLC packs that have been added to the game are the Poland Civilization & Scenario Pack and the Vikings Scenario Pack. Both will run you $4.99 and add quite a bit of content to the game. On the Polish side of things, you'll get a new unit and building as well as the Jadwiga's Legacy scenario. Similarly, the Vikings pack comes with new natural wonders and city states, along with the Vikings, Traders, and Raiders! scenario.
Civilization VI is half off until March 1st, so if for some reason you don't have it yet, you'll want to grab it inside the next couple days. Also, if you have an iPad Pro, iPad Air 2, or 2017 iPad I really recommend giving the game a try even if you've never played a Civ game before. It's an absurd amount of fun.