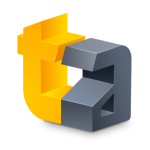 This has been a truly incredible year for iOS gaming. We started with a list of hundreds of fantastic titles, whittled that down to a Top 100 Best Games list, and then started the day off with a short list of eight games in consideration for TouchArcade Game of the Year: Splitter Critters ($2.99), Data Wing (Free), Gorogoa ($4.99), GRID Autosport ($9.99), Cat Quest ($4.99), Reigns: Her Majesty ($2.99), Death Road to Canada ($14.99), and Arena of Valor (Free). On this week's episode of the podcast, we walk through all of these games and what made them so special before eventually hashing out what was going to win what. Normally, we reserve the video version of the podcast for TouchArcade Patreon backers, but since this is a special event that only comes around once a year, we figured that we'd just put the video up for everyone to see. If you're at all curious about these additional titles, or the reasoning that went into what games won and why, definitely check this out or listen to our Podcast on iTunes:
GAME OF THE YEAR: DEATH ROAD TO CANADA
---
I'm not sure what kind of witchcraft is enchanting both Rocketcat Games and Madgarden, but it seems like the monkey's paw wish they made years ago is still paying off with their ability to flawlessly release game that push every single one of our buttons. Back in 2014 we awarded Rocketcat Game of the Year for Wayward Souls ($7.99), and this year we are happy to announce that our 2017 Game of the Year is Death Road to Canada.
We absolutely loved the game in our review back when it was released earlier this year. It was the game to beat, and while many games came close, nothing dethroned Death Road to Canada. The roguelike gameplay of completely random games and the absurd events that would transpire made trading tells from your time on the Death Road just as fun as playing the game itself. Additionally, a barrage of updates has pulled us right back into Death Road to Canada multiple times throughout the year. The game was among the most popular titles on our forums as well.
---
One thing we really loved about our 2016 Game of the Year, Crashlands ($6.99), is how it took a fairly complicated genre and made it unbelievably approachable. The Gentlebros' Cat Quest ($4.99) is dripping with similar magic, and is both a super lightweight RPG you can just play for a few minutes at a time which also features loads of depth if you're looking to explore it. Great touch controls, a ultra cute art style, and perfectly paired music all come together in one of the top must-play experiences of the year. (And our forums also agree!)
HONORABLE MENTION: SPLITTER CRITTERS
---
With our top two picks being pretty deep in the gamer-y games category, we also wanted to give a special nod to the best iOS puzzler of the year, Splitter Critters ($2.99). When we first saw this at PAX it was obvious that Splitter Critters was either going to win tons of awards or it'd just be totally under the radar. Thankfully, they ended up winning all sorts of things including an Apple Design Award. As we explain in our review, gameplay involves making tears (or splitting) in the game world to then rearrange those pieces of the level into a way that allows your Lemming-like little blue aliens to reach their space ship. The base game was amazing, and then they updated it to support ARKit, turning one of the best puzzlers of the year into the best AR experience we've seen yet. Folks on our forums also really dig it.
---
For more end of the year coverage of the best games of 2017, be sure to check out our top 100 best iOS games list, as well as these personal top tens that we've been drizzling out over the week:
Also, if you'd prefer to listen to our Game of the Year discussion in the form of an audio podcast, here's all the links to do that:
iTunes Link
:
The TouchArcade Show
Stitcher
:
The TouchArcade Show
via
Stitcher Radio for Podcasts
RSS Feed
:
The TouchArcade Show
Direct Link
:
TouchArcadeShow-336.mp3
Thanks a ton for sticking with us all through 2017. It's been a wild year filled with amazing games, and we really can't wait to see what 2018 has in store for us. Something tells me 2018 is going to be filled with lots of mobile games, but that's just a hunch.
? Like this article?
We pride ourselves on delivering quality, long-form articles like this one instead of the SEO-driven click bait that is slowly taking over the internet. Unfortunately, articles like these rarely generate the traffic (and as a result, the ad revenue) of listicles, cheat guides, and other junk.
Please help us continue producing content like this by supporting TouchArcade on Patreon, doing your Amazon shopping by first visiting toucharcade.com/amazon, making one-time contributions via PayPal, and/or sending Bitcoin to 1Bodu89YrJKBLwS8y8tVF4XyQ5b2dR2cnK.