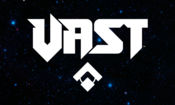 We've covered Apple TV games here and there over the years as it's pretty closely related to iOS gaming, but I think it's safe to say that none of us at TouchArcade have been terribly impressed with gaming on Apple's set-top box. When Apple finally (finally!) unveiled an Apple TV that supported a full App Store back in the fall of 2015, we hoped it would be a major landmark for Apple in the home console gaming space. The content was certainly there consisting of both existing iOS games and Apple TV exclusive stuff, but Apple's decision to require all games to be playable with the Siri Remote definitely hampered the proliferation of more traditional gaming experiences. They walked that requirement back in June of last year, finally allowing games to require an MFi controller, but by then it was too little too late.
Anyway, the Apple TV is still a very capable gaming system, and although there's no reason to run out and buy one specifically for gaming the games that are available are a nice bonus for those who want an Apple TV anyway. It's a great media streaming box, after all. This past September when Apple unveiled the new iPhone 8 and iPhone X devices, they also unveiled a new 5th generation Apple TV with support for 4K content, a beefier A10X Fusion chipset, and 3 GB of RAM. There's definitely no doubt that the 4th gen Apple TV and especially the 5th gen box are very capable gaming devices, and long-time games industry veteran Xander Davis and his studio Astrogun wanted to release a "real deal" first-person shooter for Apple TV in an effort to validate it as a real gaming system. They released their game called VAST – Cosmic Treasure Hunters last week, and it looks really awesome. Check out the trailer.
VAST is compatible with both the 4th generation and 5th generation Apple TV, and if you're playing it on a 5th generation device it'll run in full 4K at 60 frames per-second. It's an episodic game, and this initial release includes just the first of a planned 11 episode story campaign. Additional episodes will be released as free updates going forward. While VAST is aimed as an Apple TV exclusive, it's also possible that once all episodes of the campaign are released it could make its way to desktop, PlayStation 4, Xbox One, or Nintendo Switch. Of course, what I'd REALLY love is for Astrogun to release it for iPhone and iPad too, even though FPS games are a bit fiddly with touch controls I generally get along with them fine and iOS is my main platform for gaming. Also, since it already supports controllers on Apple TV, I'd imagine it would support them just fine on iOS too. While there's no indication it'll ever come to iOS, I still think VAST seems like a cool game and a cool addition to the Apple TV's library, so if you're interested you can grab the game on the Apple TV App Store right now for $9.99.