One of the tricky issues that arrived with the Apple TV reveal last year was that Apple suddenly required developers to use the Siri Remote for games, instead of allowing for games to require controllers. This led to ridiculous circumstances where games had to finagle together a barely-functional Siri Remote control scheme in order to get on the Apple TV. Modern Combat 5 (Free) was one ridiculous example: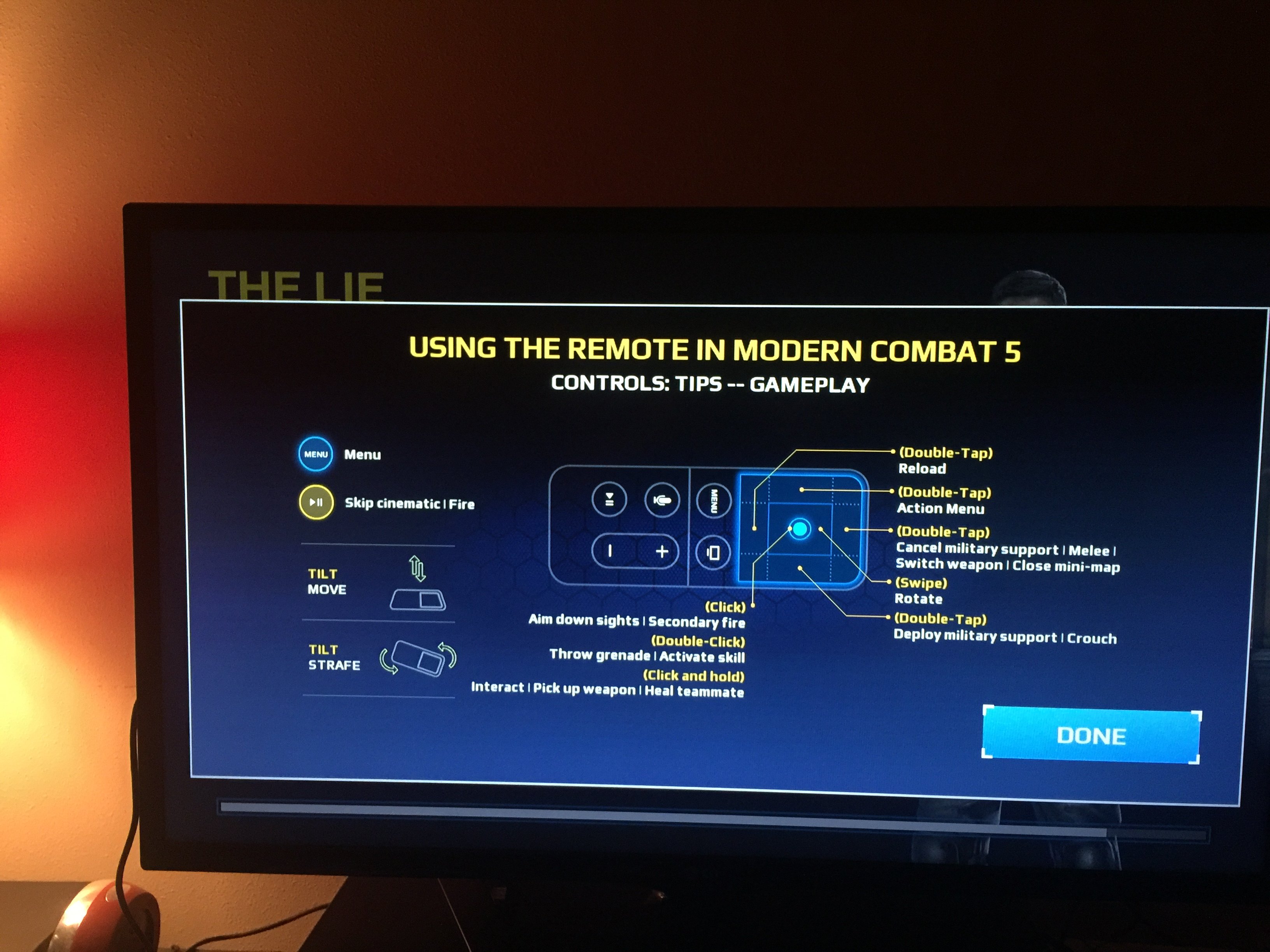 It was a problem, for sure. The good news is that this appears to no longer be the case in future tvOS versions, as new guidelines say that developers can require the use of game controllers. This differs from iOS, where developers must provide touchscreen controls.
BEST news for tvOS "When designing a tvOS game, you may REQUIRE the use of an MFi game controller…" #tvOS pic.twitter.com/tTuFSK3lJj

— Stuart Carnie (@stuartcarnie) June 13, 2016
This is a bit disappointing as there are some games that are out on Android like Hotline Miami that require controllers, and have no plausible touchscreen or remote controls that would otherwise work on iOS or tvOS platforms. But now, it appears Apple has made a sensible policy decision for the good of Apple TV gaming. Some games just shouldn't require the Siri Remote.