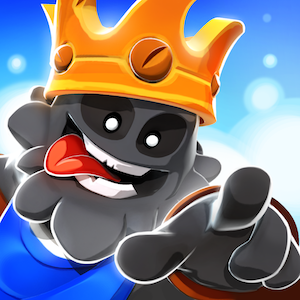 Developer Frogmind released their first mobile game Badland ($0.99) back in the spring of 2013, and the ultra-stylish flappy cave flyer (which predated Flappy Bird, btw) went on to see some extreme success. We loved it in our initial review, it won an Apple Design Award a few months later at WWDC, and Apple even chose it as their iPad Game of the Year for 2013. Badland was also one of the most well-supported iOS games post-release, receiving near constant updates with new levels that culminated in a fully-featured level editor being added to the game in September of 2015.
Just a few months after that major update, Frogmind surprised everyone by releasing the sequel Badland 2 ($0.99). We loved the sequel in our 5 star review and despite releasing so late in the year Badland 2 still managed to make our Best Games of 2015 list. Frogmind has continued to update both Badland games regularly ever since, but in September of last year a surprising twist developed when they announced that they had been acquired by Clash of Clans (Free) developer Supercell and going forward would only be releasing free to play titles, 3 of which were already in development. The company has been pretty quiet since then but today we can see the first fruits of their free to play focus as they've soft-launched their new game Badland Brawl in the Finnish App Store. Here's the trailer.
As Frogmind themselves explain in their email to us today, "Badland Brawl is a fast physics-based PvP (1-vs-1) brawler, that takes place in the BADLAND universe, expanding it with dozens of new characters. Sling your clone units onto your opponent's to fight them, build chain reactions with clever combos & timing, push units, pick them up, stick bombs onto them to get them to your opponent's tower and bring it down before they can do it to you!" The multiplayer is in real-time, and one neat feature will be a built-in replay viewer which Frogmind is calling BadTube that will allow players to learn new tactics by watching others play. The most interesting thing about Badland Brawl to me personally is how they're expanding on the original Badland universe with so many new characters while still retaining that stylish look of the original games. If you're in Finland or have a Finnish iTunes account you can take Badland Brawl for an early spin with the link below and talk about it with other early players in our forums. As Frogmind stress tests their servers and other features of the game they'll slowly begin rolling it out to more territories, and we'll keep you up to date on how their progress is continuing.
Finnish App Store Link: Badland Brawl, Free (By Frogmind)