Aftermath ($2.99) is a very atmospheric dual-stick zombie shooter that's near and dear to my heart, and I'm so thrilled to be reporting today that this incredibly niche little game has received iOS 11 support in its first update in nearly four years. This probably ties with Rogue Touch as the most surprising updates in my collection. Anyhoo, we first talked about Aftermath way back in March of 2010 just after it launched, when our own TouchArcade co-founder Arn reviewed that version of the game. Boy, our review process sure was different back then!
That was just a few weeks before I began writing for TouchArcade, and Aftermath was one of the games I adored during that time. It's no wonder then that I've been the torch bearer for covering the game in the years since. The first major update to Aftermath arrived in October of 2011. The game originally launched a few months before the announcement of the iPhone 4 and the arrival of the Retina Display resolution. It took more than a year but Aftermath finally did get in on the high-resolution goodness with that update, and it added in 5 brand new levels, a new control scheme, and some other nice additional features making an already good game even better. Our main gripe with the original release was that it was too short, and even though it still was on the shorter side, the additional levels really helped alleviate that feeling.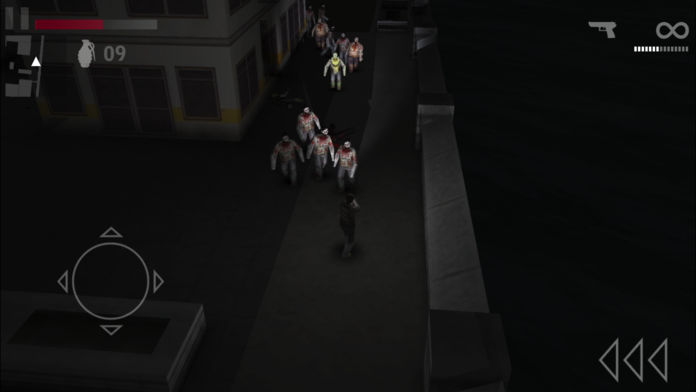 Aftermath's next update would come a little over a year later when full Universal iPad support was added. Being that it launched in March of 2010, it just missed out on the arrival of the iPad, and much like the Retina Display support even though it took a while to come having full support for the iPad meant the game could appeal to an entirely new segment of the iOS gaming audience. Also the then-new widescreen of the iPhone 5 was also supported with this update, and it also added in some more new quality of life features and replaced the defunct OpenFeint with Game Center.
The game's last update prior to today's was a simple no-frills compatibility update for the latest devices of the time. I guess looking back it's not that crazy that Aftermath ended up being updated for the 32-Bit Appocalypse, seeing as how there was precedent for compatibility updates, but it had been SO LONG since we've heard anything from developer TwoHeads Games and in the back of my mind I kind of thought this would be the end for my buddy Aftermath, especially as it was taken off the App Store at some point this year. Updates like this make me so happy, especially with so much uncertainty surrounding the longevity of games amidst Apple's plans with their platform and the ability for developers to continue support.
One fun fact about TwoHeads Games is that the studio is in fact developer Peter Pashley who works for Ustwo games and has worked on such titles as Whale Trail and Monument Valley. I don't know this for sure, but I'm guessing Aftermath might be a passion project of Pashley which might be what has pushed him to keep it updated over the years, even though I highly doubt it makes much money. So, if you've missed out on Aftermath these past 7(!) years and enjoy a good old-fashioned creepy zombie shooter, I can easily recommend picking this one up for three bucks not just to say thank you for a developer going above and beyond in terms of supporting his product but also because it's still one of my favorite games on my iPhone.