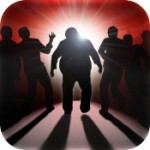 There are certain games on iOS that just kind of "stick" with some gamers. Even if it isn't the most popular game, or it's a few years old, some games just click for some reason and become lifelong favorites. One of those games for me is TwoHeads Games' Aftermath ($2.99).
Originally launching in March of 2010, the realistic lighting effects, interesting environments, and overall creepy atmosphere made Aftermath a game that we highly recommended checking out. A fairly high level of difficulty and somewhat short campaign were our only real negatives at the time.
Then, more than a year and a half after release, Aftermath received a significant new update which added Retina Display support and a bunch of new levels to the campaign. It also added a welcome new control scheme and a brightness adjustment option, two things that helped tone down some of the more frustrating non-gameplay difficulties in the game.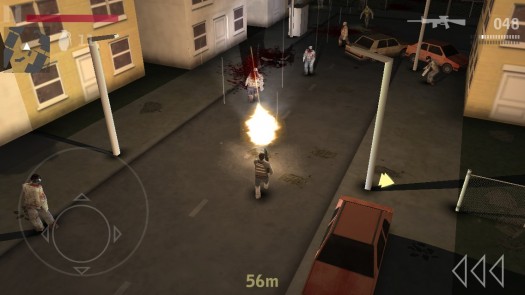 Now Aftermath, which is just a few months shy of being 3 years old, has received another significant update. First and foremost the game is now Universal, and looks really sharp on Retina iPads. However, since getting my iPad mini I've come to realize that it's absolutely the perfect size for dual-stick shooters, and it's compelled me to replay and reignite my love for all of my favorite ones. Let's just say that the new Universal Aftermath feels incredibly at home on the iPad mini.
The next big change is that they've added Game Center support since OpenFeint is shutting down this month, and TwoHeads is handling the transition rather well. Upon firing up the game after updating, you're given the option of signing into OpenFeint and downloading your scores and then transferring them straight into Game Center. If you've earned some particularly high scores that you're proud of then it's nice to know you can take them with you.
Finally, they've upped the resolution of the menus in the game and stabilized the camera movement while playing. It had a tendency to dynamically change positions which looked pretty cool but could also be disorienting. The new camera feels much more solid. Oh, and not even mentioned in the App Store update text but an extremely welcome addition is widescreen support for iPhone 5 and iPod touch 5th generation models.
I've said it before but I absolutely love when older games continue to get updated during their lifespan. Aftermath is one of my all-time favorites, and since the developer keeps up with modern hardware changes it's never gotten to the point where it feels like a dated game. It's also simply one of the best zombie games available in a sea of mediocre zombie games. If you haven't yet checked out Aftermath I highly suggest doing so.