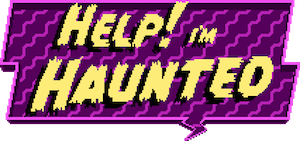 Help! I'm Haunted has been the passion project of Sky Pirate Studios for the past 3 years, but it was just over one year ago that the game appeared on our radar just after the studio debuted its amazing first trailer. Being that Help! I'm Haunted was highly inspired by Studio Pixel's Kero Blaster ($5.99), and that Kero Blaster has been scientifically proven to be one of the best games of all time, it instantly shot up to the top of my mental most wanted list and I kept my eye out for any new details like a hawk. Unfortunately, there wasn't a ton of news to be had, until last October when Sky Pirate sent out their first mailing list newsletter which showcased a few new screens and word that the game was getting very close to beta. Their original plan of releasing in time for Halloween was out the window, but they were still hoping to release the game in late 2016.
Well… obviously it's 2017 and still no Help! I'm Haunted. However, over the weekend, a second newsletter has gone out to let all the anxious fans like myself know that even though updates are few and far between, the small two-man studio is still plugging away at the game. During the 3 year journey of making Help! I'm Hanuted, they've learned quite a bit about both coding and creating art for the game and one of their current tasks is going through and sprucing up some of the original art. I though the game looked pretty dang great as is, but these two before and after comparison shots really show the improvements they've been able to make.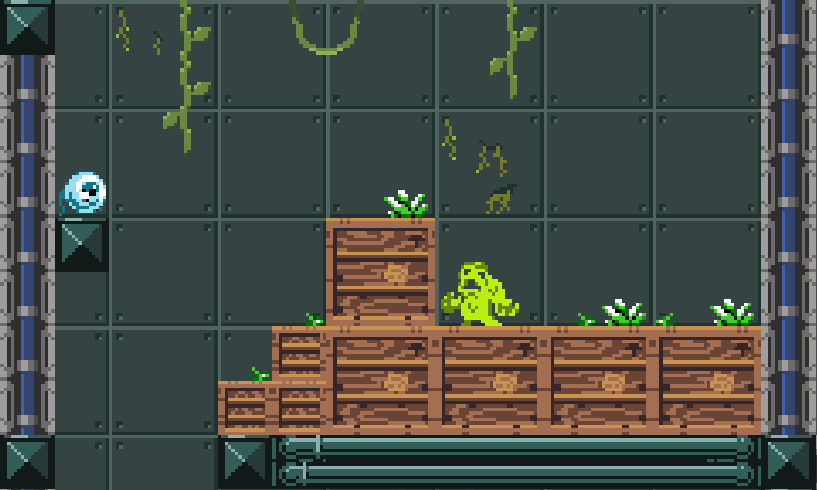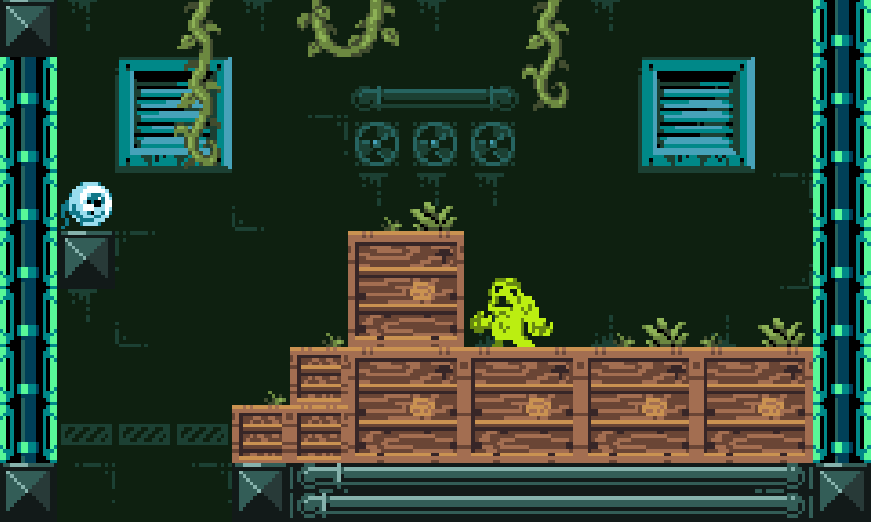 In addition to the art revamp, they're also redesigning the entire UI and going through and fixing up some of the old code base. In regards to why the game is taking so long and why there have been relatively few updates, Sky Pirates says that when they originally debuted Help! I'm Haunted they actually did belive they were very near the finish line, but as time has marched on they've come to realize that there was much more to do than they originally thought. The common phrase in game development is that the final 10% of a game takes more time and effort than the original 90%, and it seems like that's about where they're at with Help! I'm Haunted. That said, they do say that each day they're "getting closer and closer to releasing the beta we so badly want you all to play" and that we can "look forward to an announcement just around the corner." I really can't wait, and if you want to stay in the loop as well you can sign up for their newsletter on their website. In the meantime I'll leave you with a bunch of recent gifs taken from the Sky Pirate Twitter feed.
So it's true — Frogs really DO live in the mouths of other frogs. David Attenborough told me so in a dream!#gamedev #pixelart pic.twitter.com/LAo3tl5Aeh

— Sky Pirate Studios (@skypirateradio) May 15, 2017
Some ghosts continue the duties of their daily life. For instance, this guy used to work at Medieval Times.#screenshotsaturday #pixelart pic.twitter.com/qmuBEU2IqM

— Sky Pirate Studios (@skypirateradio) May 13, 2017
Harry B. Spooked was always more of a learning-by-doing kind of student#pixelart #gamedev pic.twitter.com/v41RkxQ1OT

— Sky Pirate Studios (@skypirateradio) April 20, 2017
How to Investigate Suspicious Wheat Sounds Vol. 1#pixelart #gamedev pic.twitter.com/psE6z0OdMk

— Sky Pirate Studios (@skypirateradio) April 18, 2017
Harry debunks the rumour that he couldn't harm a fly, to mixed results.#pixelart #screenshotsaturday pic.twitter.com/Fpcpmi5nUI

— Sky Pirate Studios (@skypirateradio) April 15, 2017