Man, I don't know what it is, but 'tis the season for updating super-old iOS games. Just this month alone we've seen Lara Croft and the Guardian of Light updated, GTA: Chinatown Wars updated, and just today 1-bit Ninja was updated. Those are three iOS games that I had long figured would be forgotten in the sands of time, and it makes me extremely happy that those new updates have made them relevant again. Well, get ready to add another to the list, as this week the original Reckless Racing ($0.99) has received an update for modern devices.
This year saw the release of the third game in the Reckless Racing series, but the original launched on iOS way back in October of 2010. There's just something about the original Reckless Racing that I love so much, and I feel didn't quite make it into later games. Reckless Racing 2 ($1.99) offered more of a standard racing experience, with more tracks, more vehicles and even a whole upgrade system. But it lacked the twangy, backwoods soul and super-over-the-top handling of the first game. Reckless Racing 3 ($2.99) ended up being a nice balance between the first two games, but I've still been secretly hoping the original game would finally get an update so all three Reckless Racing games could live happily on my device together.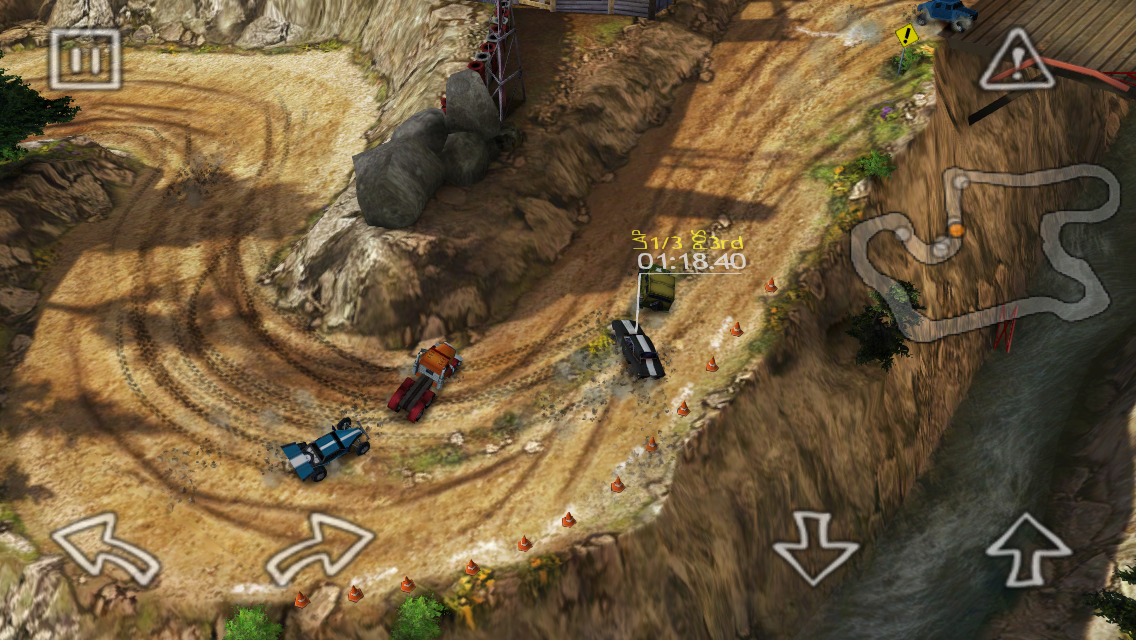 So if you're a bit late to the iOS gaming scene and never experienced the original Reckless Racing, now is a good time to see what you've been missing. You can read our original review which still largely holds up today. While it's a pretty short game overall, and definitely has less features than its sequels, there's something special about the first Reckless Racing, and I'm having a blast playing through it all again all these years later.