One of the most charming, lovable and fun games in the history of the App Store is Andreas Illiger's breakout hit Tiny Wings ($1.99). Originally launched in early 2011, Tiny Wings took the world by storm with its simple, one-touch, belly-sliding gameplay, watercolor-like visuals, and absolutely killer music. It wasn't just that it was a great mobile game, but something about Tiny Wings hit players on an emotional level, and the game quickly topped the charts and dethroned the then king of the App Store Angry Birds.
Tiny Wings stayed largely unchanged for the first year or so of its existence, gaining minor new features like Game Center and new missions but mostly maintaining its simplicity. Then in July of 2012, the "sequel" to Tiny Wings hit, which actually turned out to be a massive version 2.0 update to the game which added an entire new mode called Flight School which featured new birds to play and race against across 15 hand-crafted levels. At this same time, an iPad version of the game called Tiny Wings HD ($2.99) was released which featured all the Flight School content as well as an extremely fun same-device multiplayer mode. Later in the year the original iPhone version was updated with widescreen support, and that was pretty much the last major update to the game.
Well it's been a while, and I guess Andreas Illiger still wasn't finished with Tiny Wings as just now a new update has hit the App Store which adds a new area to the Flight School portion of the game called Tuna Islands which consists of five new levels and one pretty big new feature. That new feature is… tunnels! Yes, throughout the levels there will occasionally be a tunnel dug into the terrain, and if you're skilled enough to land inside of it, the tunnel will give you a nice shortcut. It's really neat. If you happen to miss the tunnel, well, in my experience you're going to run into some pretty tough terrain like steep, bumpy hills and plenty of patches of water that will all work to slow you down. Basically, you're going to want to hit those tunnels.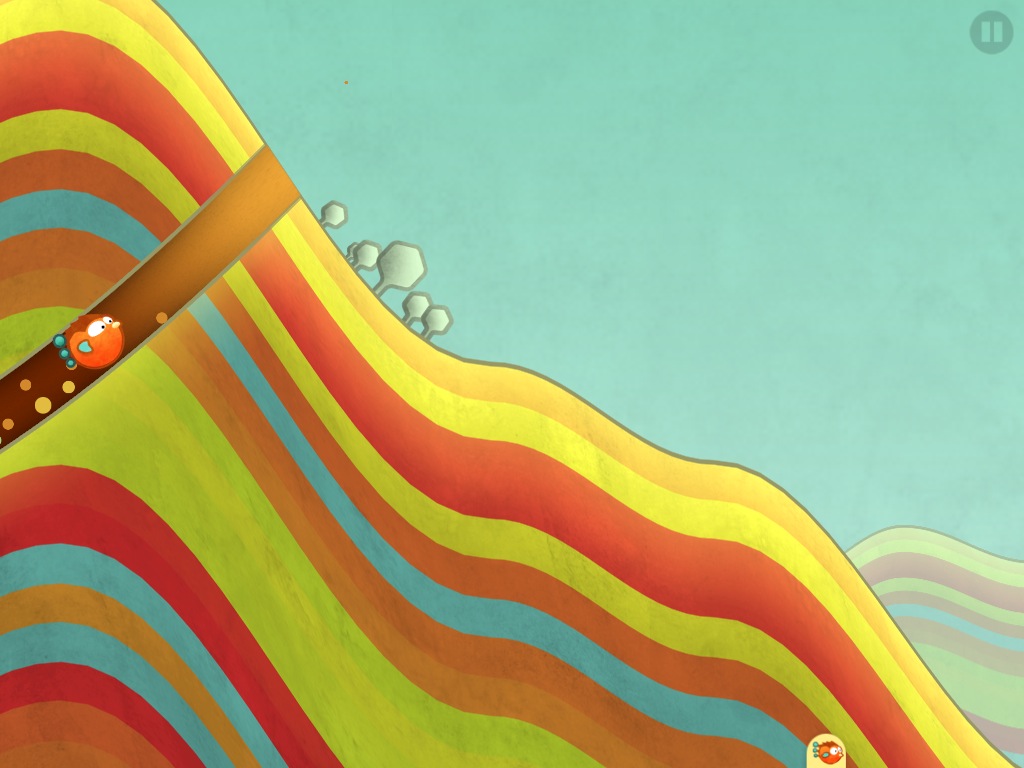 Tiny Wings has never, ever left my device, and never will. I'd still be perfectly happy playing the original version that launched more than three years ago, but with that big old version 2.0 update in 2012 and now a set of new levels today (with still more levels said to be "coming soon" in the game) I'm even more pleased with how great Tiny Wings is. The new tunnels are actually a pretty big addition to the normal gameplay, and I'm having fun working my way through the five new levels. If you somehow don't own Tiny Wings yet, then now is the perfect chance to see what you've been missing.