It's another Wednesday night on the App Store which means another big batch of new games have just hit the US App Store. As a big wrestling fan (which you should be well aware of if you listen to our podcast) I'm actually quite excited for WWE SuperCard, which is a free to play card battler featuring all the stars from WWE. Yep, I'm excited for a free to play card battler, never thought I'd say that. Also the classic Sentinel tower defense series sees a brand new entry, and a popular desktop and PSP game called Corpse Party has finally made its way stateside after launching on iOS in Japan a couple of years back. Not a bad week at all, so check out the full list of releases below and see what captures your interest.
---
Accidental Spelunking
iTunes Description
Entering the mine was a bad idea..
Forum Thread: Accidental Spelunking (by Oooweeooo)
---
ArcaneSoul
iTunes Description
Defeat the wicked evil groups with the sword of unparalleled magical power and experience the thrill of adventure!

ArcaneSoul is Hack and Slash action RPG!

Make your character more powerful by leveling up, obtaining skills and collecting and strengthening items to battle with ever stronger monsters!
Forum Thread: Arcane Soul (by mSeed Co,.Ltd.)
---
Battle Group 2
iTunes Description
Your battleships are ready with the return of Battle Group, the evolution of missile command and the best naval combat game on mobile. Command the war on pirates with brand new Satellite Strikes and upgrades for your state-of-the-art battleships. As the commanding gunner of this advanced armada, it's imperative you stop the foe this world has yet to fathom.
Forum Thread: Battle Group 2 (by Right Pedal Studios Publishing)
---
Bik – A Space Adventure
iTunes Description
Bik is a sci-fi 2D point-and-click indie adventure game that takes inspiration from games such as Space Quest, Kings Quest, Monkey Island, The Dig, Full Throttle, and all the other classic Sierra and Lucas Arts adventure games.

Bik follows a young boy who is abducted by aliens while on a camping trip. After joining forces with two friendly alien mercenaries, Bik escapes from his abductors and tries to find his way home. Along the way, Bik and his newfound friends outsmart hijackers, (eat some brownies), accept a perilous mission to find a missing alien, (make some sandwiches), foil a dastardly plot by an evil corporate empire, (argue with disgruntled robots), and save a planet on the brink of destruction.
Forum Thread: Bik – A Space Adventure (by Zotnip)
---
Candy Block Breaker
iTunes Description
Discover a sweet and addictive breaker game with Candy Block Breaker! Get wild in the jungle by breaking everything in sight with the help of some fun and frenzied monster pals. Have a blast!
– Try to keep up and destroy wave after wave of blocks
– Lots of cool power-ups will help you reach the top
Forum Thread: Candy Block Breaker (by Gameloft)
---
Champ Man 15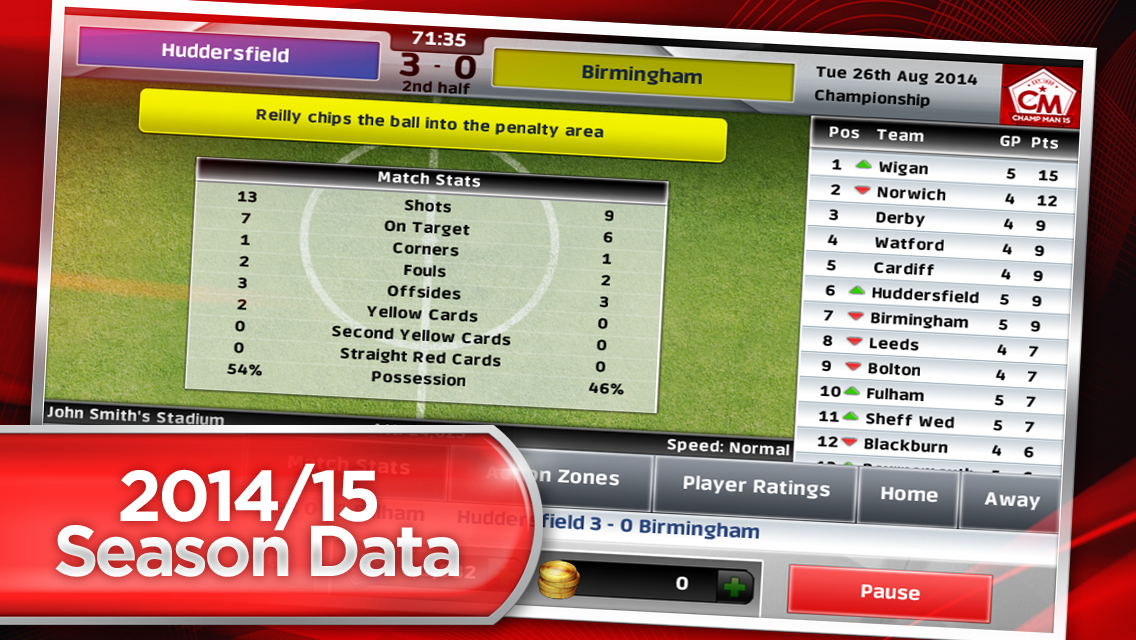 iTunes Description
CHAMP MAN 15 IS HERE – THE LATEST INSTALMENT OF THE WORLD FAMOUS CHAMPIONSHIP MANAGER SERIES!

Fully optimised for play on-the-move, CM15 combines the depth and control you would expect from a management simulation with the SPEED & ACCESSIBILITY of a mobile game.

PLEASE NOTE: Current version contains mid-July 2014 database. A FREE database update, with all player transfers, will be available after the 1st September transfer window closure.
Forum Thread: Champ Man 15 (by Square Enix)
---
Corpse Party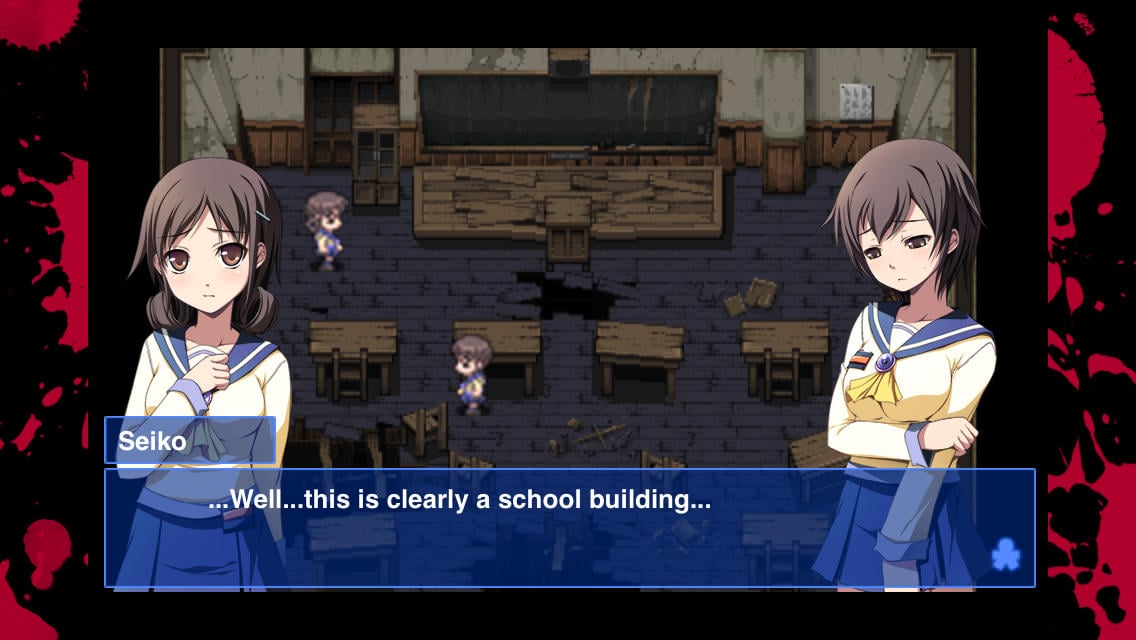 iTunes Description
Unimaginable fear will rush at incarcerated students at the cursed "Tenjin Elementary School".

Can they solve hidden mysteries of "Tenjin elementary school" and escape from there!?
Forum Thread: Corpse Party (by 5pb.Inc)
---
Crazy Tofu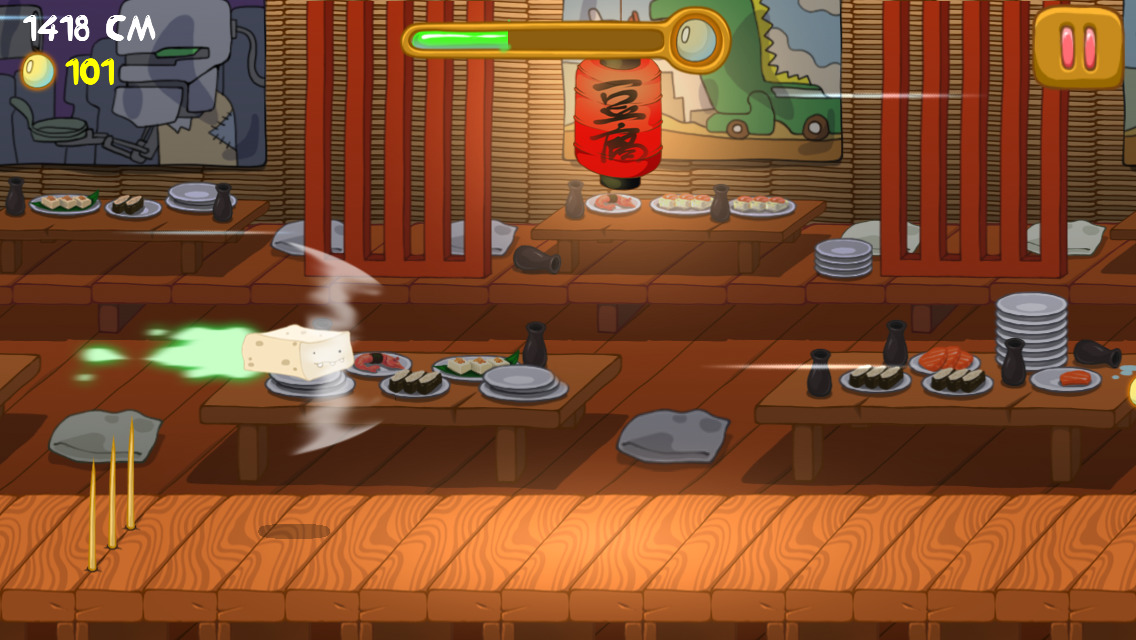 iTunes Description
Run! Little Tofu! Run!!!

As a little tofu, who escaped from plate, you must keep running. Don't stop, but be careful, there are too many sharps can hurt soft you.

Explore our little game's deep challenge and grow your mind beyond imagination. Optimized for iOS7, universal app for iPhone and iPad.
Forum Thread: Crazy Tofu (by Funny Power)
---
Defender of the Wood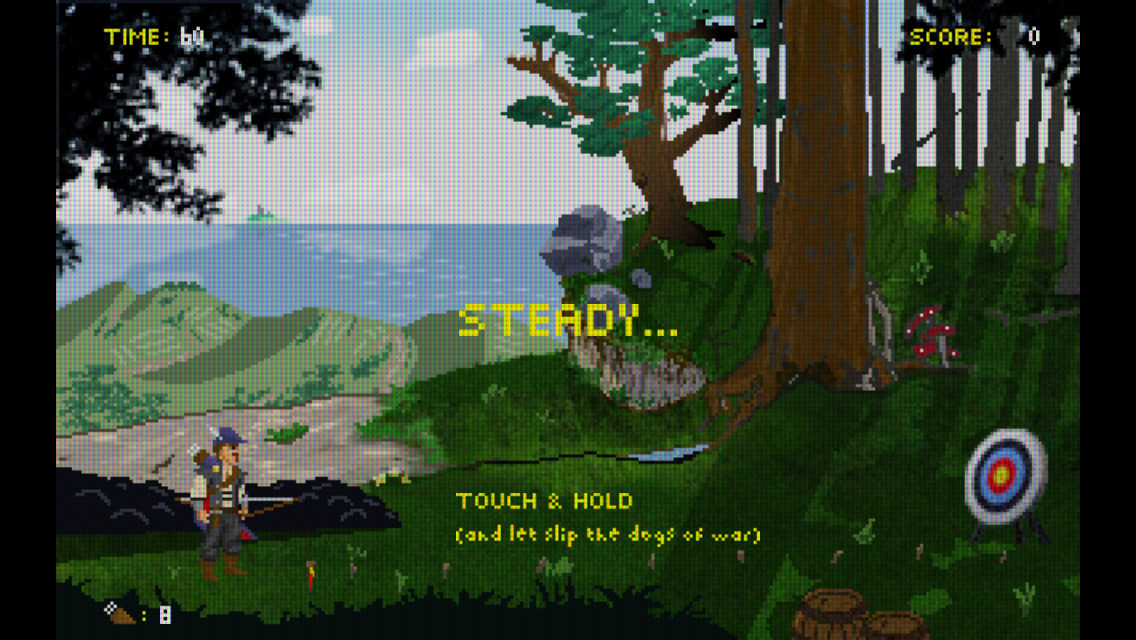 iTunes Description
The realm is in peril! Nasty little Goblin-Things™ have been spotted massing in the forest. The King has assembled his best archers for training to prepare for the onslaught!

Test your skill! Find out what it takes to impress Lord Astirian and become… a Defender of the Wood!
Forum Thread: Defender of the Wood (by Daragh Robert Wickham)
---
EXO – Planetary Defender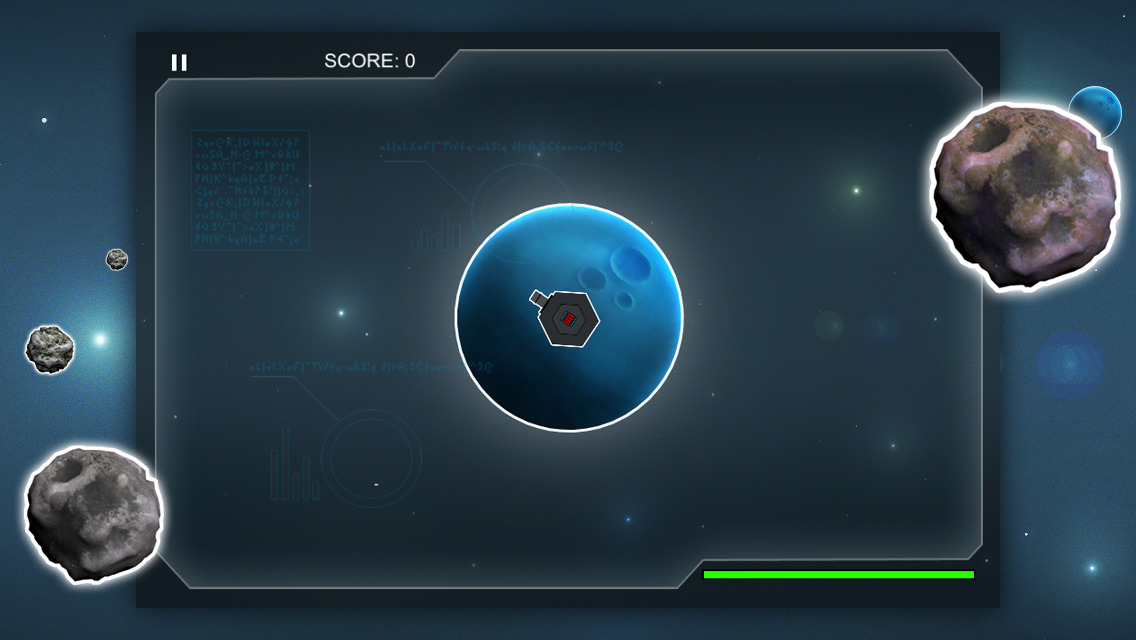 iTunes Description
EXO – Planetary Defender, Is a new FREE fast paced 2D planet defense game created by UK indie game developer ONE MAN PIE. EXO has a Simple and fun game play style but still offers the player challenging game play that makes you want to come back for more.

Use your turret to defend the planet from destruction by using your laser to shoot and destroy all incoming asteroids, obtain weapon upgrades and beat your high score. Also, with the option to enable and log in to game center you can set your friends the challenge to beat your high score too and compete for the top spot on the leader board.
Forum Thread: EXO – Planetary Defender (by Ian Grant)
---
Faraway Kingdom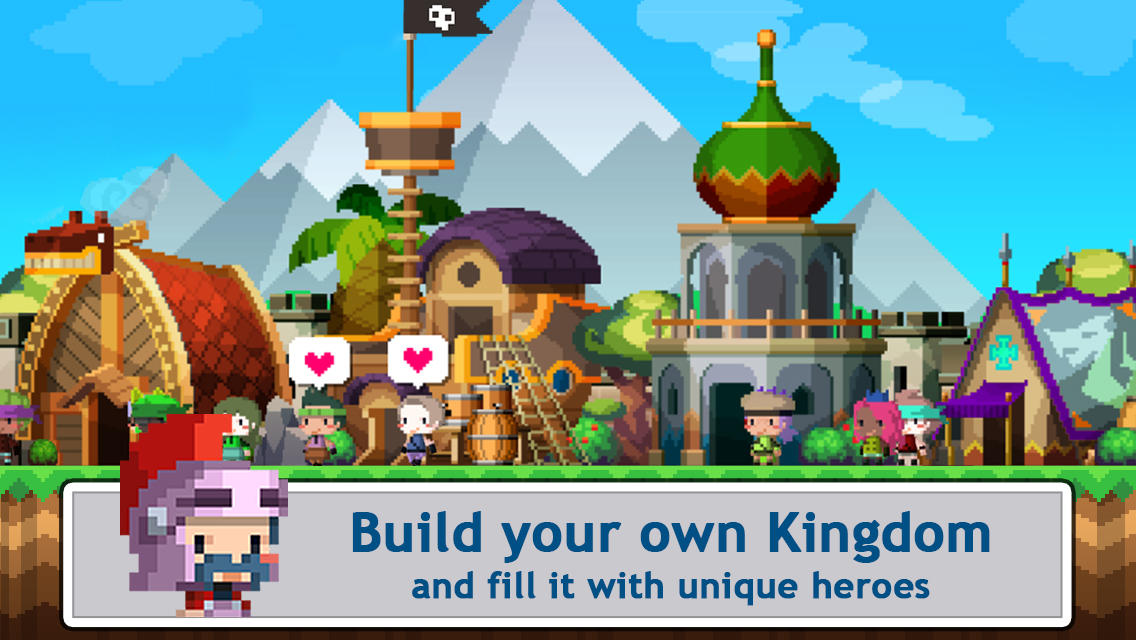 iTunes Description
Begin your epic RPG strategy fantasy adventure in this classic, retro style 8-bit simulation game!

– Control and build your own fantasy kingdom!
– Hire epic RPG heroes to battle in dungeons against powerful enemy monsters!
– Raise your army of heroes and deploy them in the dungeons!
– Battle fierce monsters in Raid events!
– Defeat special World Bosses!
– Unlock up to 50 dungeon levels beneath your castle!

Faraway Kingdom represents a unique style of fantasy gameplay with a different kind of dungeon exploration experience.
Forum Thread: Faraway Kingdom (by Smilegate West)
---
Flick Knights
iTunes Description
GET YOUR FLICK ON! Multiplayer Turn-based Strategy game with a healthy dose of chaos. Ever smashed a masked shark with a raccoon and his mallet? Destroyed a knight with a robot otter? Play Flick Knights to experience both and much more in this asynchronous multiplayer strategy game! Trade turns with your foes as you flick your team across a battlefield that looks like 1-part football field and 1-part obstacle course. Challenge your friends or face off against other Flick Knights Coaches!
Forum Thread: Flick Knights (by Ballpit Monster Studios)
---
GravityLine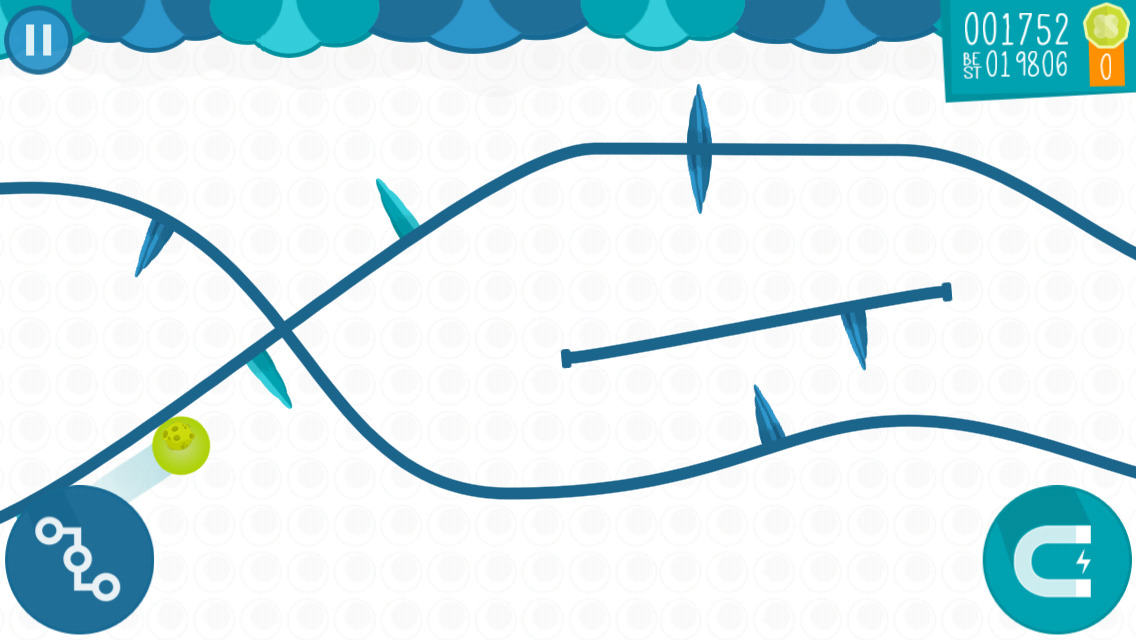 iTunes Description
Looong line challenge!

The world is threatened by an incredibly dangerous bacteria. Remove it from the infected objects using a microscope, cool tools, wits and your reflexes.
Forum Thread: GravityLine (by Arkadiusz Konopek)
---
Happy Cube Death Arena
iTunes Description
In Happy Cube Death Arena, you guide our friendly cube as you dodge certain doom! Jump, double jump and ground pound your way with perfect timing as you dodge deadly spikes, rollers and lasers all out to make you one UNHAPPY cube!
Forum Thread: Happy Cube Death Arena (by Tiny Titan Studios)
---
JP IDOL: Awakening
iTunes Description
PUMO brings you the "JP IDOL" Series, and its first title is a simple "Sorting-Action" game.

The Japanese pop idol group is holding their handshaking event, and the fans are waiting in line.
You, John Smith, are the producer & manager of this group, and guide those fans by tapping the screen, so each can shake hands with his favorite idol.
Forum Thread: JP IDOL: Awakening (by PUMO)
---
Little Frights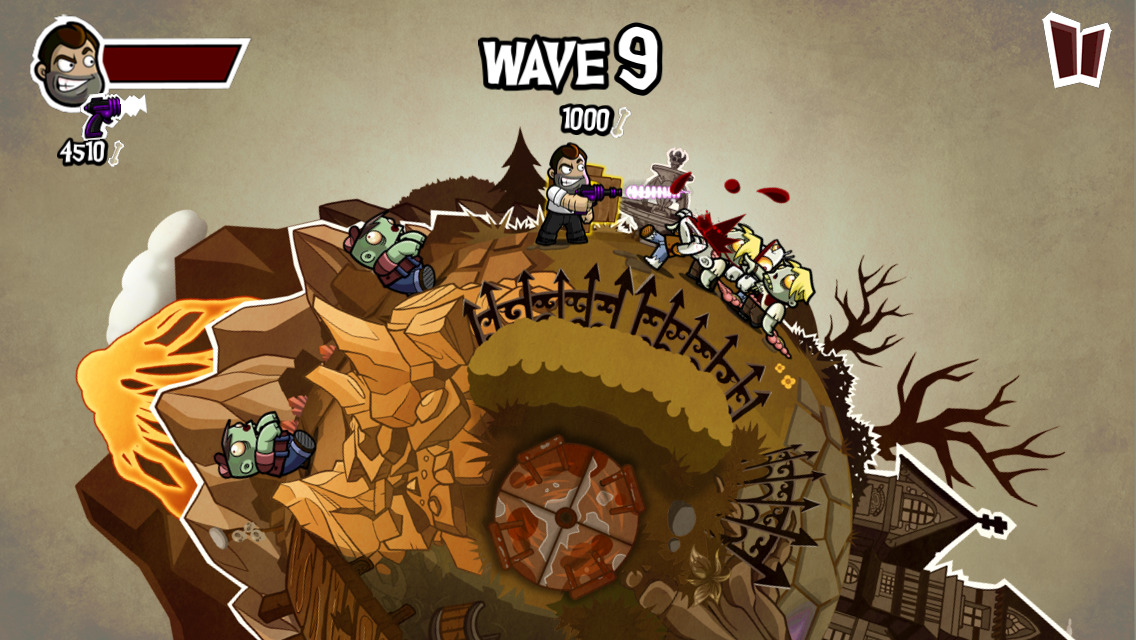 iTunes Description
You are a badass. There are hordes of zombies trying to munch on you, how many waves can you survive?

+ Shred wave after wave of little zombie frights.
+ Run around 3 unique and beautiful maps.
+ Wield over 7 wicked weapons.
+ Cash in collected bones for upgrades.
+ Climb to the top of the leaderboards and unlock achievements.
+ Universal, works on iPhone, iPod Touch and iPad.
Forum Thread: Little Frights (by WA & CO)
---
Melissa K. and the Heart of Gold HD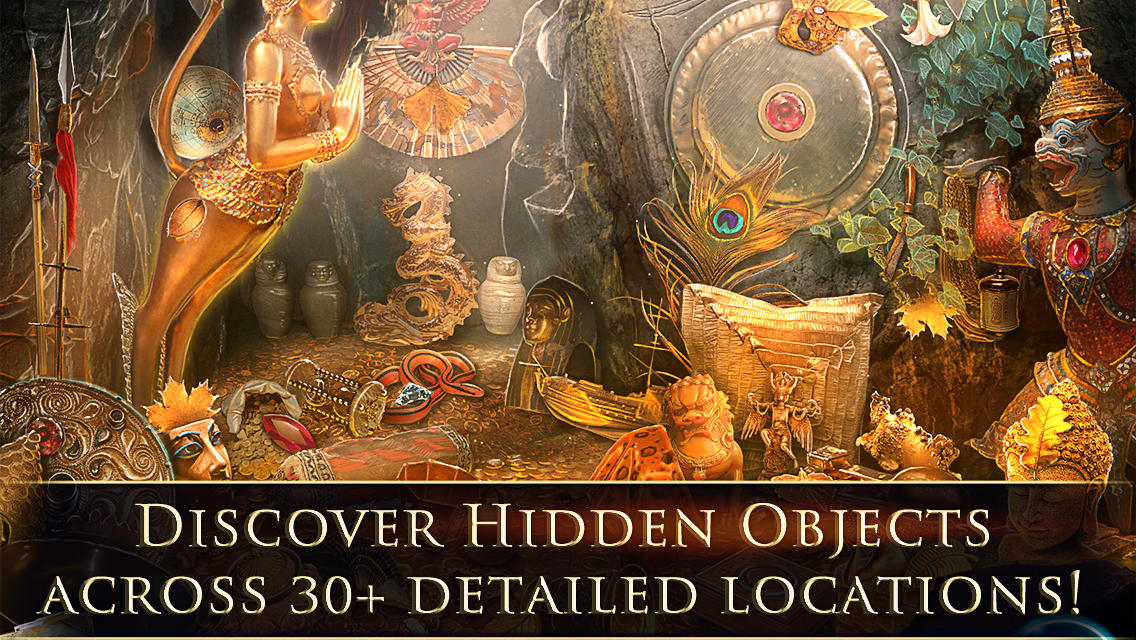 iTunes Description
Welcome to a beautiful Adventure set in a unique interactive 3D world full of mysterious puzzles and Hidden Objects. Prepare for an unforgettable experience!

The story unfolds in 1947 Thailand, in a world filled with characters, myths and legends from ancient Buddhist tales. When Melissa is invited by the Queen of England in person, she has no idea that her life is about to take a dramatic turn and a simple mission will lead her to question her very existence.
Forum Thread: Melissa K. and the Heart of Gold HD (by Smack Down Productions)
---
MINDTRIS
iTunes Description
Show you smartness with this addictive puzzle!

MINDTRIS is a very easy to play puzzle. Just sum the same numbers until you get the goal. A row is cleared when all its cells have the goal value.

Don't let your friends surpass you!
Forum Thread: MINDTRIS – (by Juan Antonio Munoz Breto)
---
PAKO – Car Chase Simulator
iTunes Description
You against the chasers. No Escape. How long would you last?
See if you can make it to Top 10 on online leaderboards!

FEATURES:
– five different vehicles in five different locations, the Mall, Suburbia, Cemetery, Highway and Square
– online highscore lists for each map and a total time highscore for all maps combined
– achievements for all locations
– six song soundtrack
– fast restart
– no ads
Forum Thread: Pako – Car Chase Simulator (by Tree Men Games)
---
Pillage People
iTunes Description
With the sudden rise in power of the Dark Lord, an allegiance has been made. He has been pillaging towns and you must protect your own. Dragons defend the Humans while Elves have the advantage of magic and flight! Hordes of Goblins outnumber any army they encounter.

Choose an ally and lead your troops to victory. Build the mightiest city and pillage others for resources. Command all three races to form the strongest guild that can battle the Dark Lord. Defeat your foes, show your strength, and reign supreme!

War is coming. Whose side are you on?
Forum Thread: Pillage People (by Boomzap)
---
Sentinel 4: Dark Star
iTunes Description
The galaxy's finest tower defense series returns with an epic new installment!

Sentinel's award-winning strategy gameplay expands explosively as the interstellar war moves to a mysterious alien world. Deploy devastating new towers and technology against an enemy that's smarter and more deadly than ever before. Battle across vast landscapes and earn a wealth of upgrades as you explore the mystery of the Dark Star.
Forum Thread: Sentinel 4: Dark Star (by Origin8)
---
Sheep Rush
iTunes Description
Count the white sheeps that pass from the left to the right side of the screen, 1 tap on the screen = 1 sheep counted. Test your reflexes through 4 worlds characteristic.
too easy? sure? Then try the insane mode and focused, it will not be easy.
Do not forget to challenge your friends, up to 4 players contemporaries, you're the best?
Forum Thread: Sheep Rush (by Technopia)
---
Spellfall – Puzzle RPG
iTunes Description
Spellfall™ is a unique tile-matching puzzle game where you cast magical spells to defeat evil monsters. Along the way, you'll master new spells, grow more powerful and acquire new equipment to aid in your fight.

Each monster match-up includes an increasingly challenging tile puzzle board. Match three fire tiles to cast a fire spell. Match three water tiles to conjure a water spell. Line up four or more matching tiles to inflict even mightier damage.

Defeat the evil beasts and you'll be rewarded with better weapons, special abilities and magical powers needed to overtake more fierce opponents encountered later in your journey. Cast out the dark spirits and save the world from ruin. Spellfall is a match for the ages.
Forum Thread: Spellfall – Puzzle RPG (by Backflip Studios)
---
Star Saver
iTunes Description
Star Saver is an awesome action, adventure game with a really cool twist.

You play as a Squidly, a Space Squid, hauling around Squishy, The Prince of the Galaxy, on a magic chain in search of the stars that are mysteriously disappearing from the sky. Luckily, Prince Squishy can eat his way though almost anything! Star Saver is a hilarious adventure spanning the galaxy, with over 10 hours of gameplay.
Forum Thread: Star Saver (by Pxlplz)
---
Whaatt?
iTunes Description
Whaatt is a simple and fun social trivia game. You create a question, composed out of 5 pictures and your friends needs to answer correctly. You can create your own questions or just play the tags you find interesting.

The questions are not always straight forward and sometimes it takes a while to understand what the creator had in mind. Or in other words, whaatt??
Forum Thread: WHAATT?? social trivia game.
---
Word Hack
iTunes Description
Word Hack is a colorful twist to Hangman where speed and accuracy are pivotal to your success.

• PLAY the word-building puzzle built for speed and accuracy
• UNLEASH your vocabulary and puzzle solving skills
• DISCOVER a brand new way to play a classic game

We want Word Hack to be your new favorite word game; leave a review or send feedback and tell us what you think.
Forum Thread: Word Hack – Colorful Spin to Hangman
---
WWE SuperCard
iTunes Description
WWE SuperCard puts the power of WWE Superstars, Legends, and Divas in your hands by bringing the hard-hitting, larger-than-life action of WWE to mobile in a brand new card battle game!
Forum Thread: WWE SuperCard (by 2K)