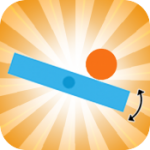 This week was kind of a blur for me with so much cool stuff happening between Bioshock getting announced, desperately trying to beat the Military Quarter in Hearthstone, Dragon Quest IV launching, and so much more. We manage to distill all this amazement into one hour of podcast. Or, try to, anyway.
Don't forget to shoot us emails with any questions, feedback, or anything else relevant or irrelevant to podcast@toucharcade.com. We read 'em all, even if they don't make it into the podcast. As always, you can listen to us with the links below… And if you like what you hear, please subscribe and/or drop us a review in iTunes. Much appreciated!
iTunes Link: The TouchArcade Show
Zune Marketplace: TouchArcade.com Podcasts
RSS Feed: The TouchArcade Show
Direct Link: TouchArcadeShow-167.mp3, 62.0MB
Games
News
---
This week's episode of The TouchArcade Show is sponsored by…
Simple Ball, $0.99 - Simple Ball is the brand new physics-based puzzle game for the iPhone and iPod Touch. It's simple by name, but not by nature! Simple Ball can be played by anyone, anywhere.
Your job is to get the ball to hit the finish target by using the shapes and power-ups. Each level increases in difficulty with objects and obstacles that can help or hinder your progress. Best of all, Simple Ball has 75 levels all unlocked ready to play in any order you want!
Simple Ball is available now on the App Store for $0.99. There is also a free version of Simple Ball with 25 levels.