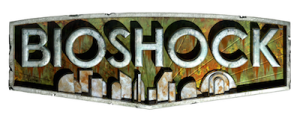 Well, it turns out that the cryptic image that 2K Games tweeted a couple of weeks back that hinted that Bioshock might be on its way to Apple devices wasn't just a bunch of hot air. The first-person shooter classic Bioshock is indeed on its way to iOS, and last week 2K was gracious enough to give me an in person demo of the game on an iPad Air, and I came away thoroughly impressed.
Now, as you may already know, a mobile version of Bioshock was announced for iPhone way, WAY back in May of 2008, but it never materialized for, er, reasons, I guess. Nobody really knows the whole story mostly because the people I've talked to from 2K weren't even with the company back then. The important thing though is that this forthcoming version of Bioshock isn't related to that old version at all, it's a completely separate project and it's the full Bioshock experience that many of you have enjoyed at some point in the past 7 years either on PC or consoles.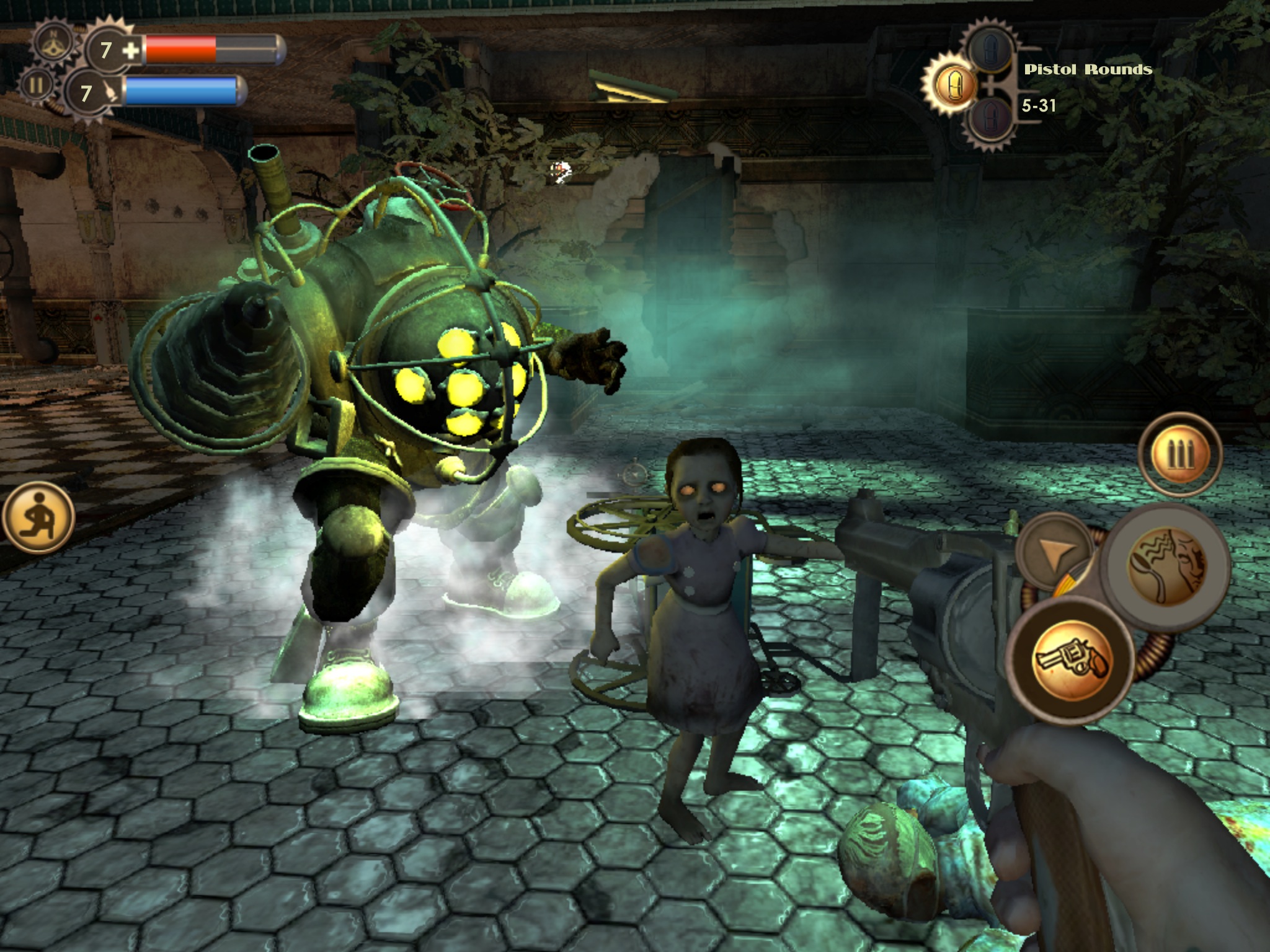 In fact, I myself haven't played Bioshock since it was initially released back in 2007, so diving back into the world of Rapture after so much time away was quite a jarring experience. Most things feel vaguely familiar, but I really don't remember a whole lot about the game, so it's going to be a whole lot of fun to play through it again when it comes to iOS. I'd imagine there are a lot of people in a similar situation, who will really enjoy revisiting the crazy world of Bioshock all over again. (Of course, if you're one of those people who have replayed Bioshock a bunch of times over the years, that feeling of nostalgia might not be as strong as it is for someone like me.)
Additionally, 2007 was a pretty long time ago, and there's a whole new generation of gamers who now have grown up gaming on mobile devices, and it's possible they've never even heard of Bioshock or perhaps were too young to play it when it originally came out. It makes me happy knowing that a new generation of gamers will be able to enjoy such a masterpiece for the first time on their mobile device.
So without further ado, here's about 30 minutes of Bioshock gameplay on an iPad Air. The majority of the demo is driven by 2K's Casey Coleman, Associate Producer on the project, but I pop in every now and then to play for myself, getting lost and fumbling about. The first half of the demo is played using the virtual controls, and the second half with an MFi controller, which Bioshock on iOS will support. If you're really familiar with Bioshock there won't be much here you haven't seen before, this is the Bioshock you know and love, but it both looks and runs like a dream on iOS hardware.
One thing that struck me about playing Bioshock on a mobile device is that it's a very intimate experience. Over the last decade, high end televisions and home theater systems have become common, making for incredible environments to play through immersive and atmospheric games. And Bioshock is one of the most atmospheric of all time. However, there's really something to be said for having your very own little screen running the game, right up in your face as close as you want it to be. Coupled with a nice pair of headphones and the mobile version of Bioshock is a very immersive and personal experience, and very easy to get lost in.
All in all Bioshock on iOS is the same Bioshock we've known for the past 7 years. It controls just as good as any first-person shooter on a touchscreen, and paired with an MFi controller it's just like playing on a console. The visuals have been ever so slightly toned down, but you'd be hard-pressed to tell. There are a couple of nifty extras like a digital art book and Game Center integration for leaderboards and achievements, but the biggest benefit of all is that the whole shebang fits snugly in your pocket. Or bag if you're playing on iPad. But either way, it's quite a marvel.
No release date has been set just yet, but expect Bioshock on iOS sometime this summer. No pricing has been set either, but my guess is it'll be in the $10-20 range, and 2K has confirmed there will be no in-app purchases. While we sit back and wait for a release you can swing by the thread in our forums, which amazingly enough is an ongoing discussion that started way back in 2008 when Bioshock was originally announced for mobile. When 2K reveals pricing and a release date, we'll let you know.