If you spend any significant time reading TouchArcade, then you're likely very aware at just how in love I am with True Skate ($1.99). I'd be embarrassed to know just how many hours I've spent cruising around the game, finding new lines to hit and new tricks to try. True Axis released True Skate back in October of 2012 with just a single skatepark, but its excellent physics and skating engine made for a game that was truly only limited by your imagination. I loved that original version, but since that time True Skate has been updated numerous times adding even more content and features. To quickly summarize that, there was the update with the Inbound skatepark and board customization, an update which improved transition skating, and three updates just this year that each added a new skatepark: The Schoolyard, The Warehouse and Double Infinity. Whew! That's a lot of updates.
This week, True Skate is getting its fifth new skatepark since its release, called The Factory. It's another indoor skatepark with a nice, big halfpipe and a couple of different bowls for transition skating, as well as lots of ramps and ledges for more street style stuff. Like the other DLC skateparks, The Factory with be a 99¢ purchase from within the game. Here's some screens.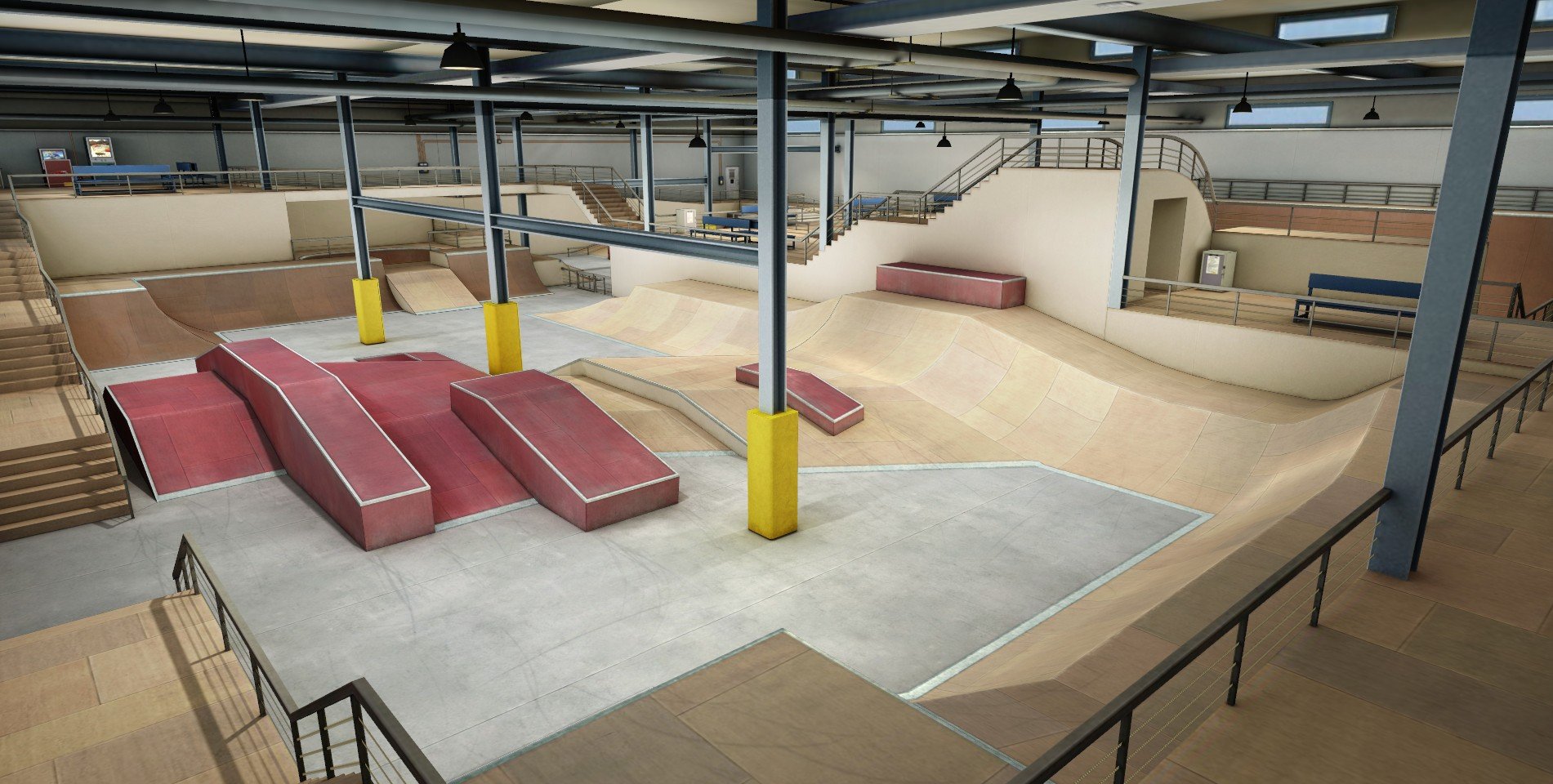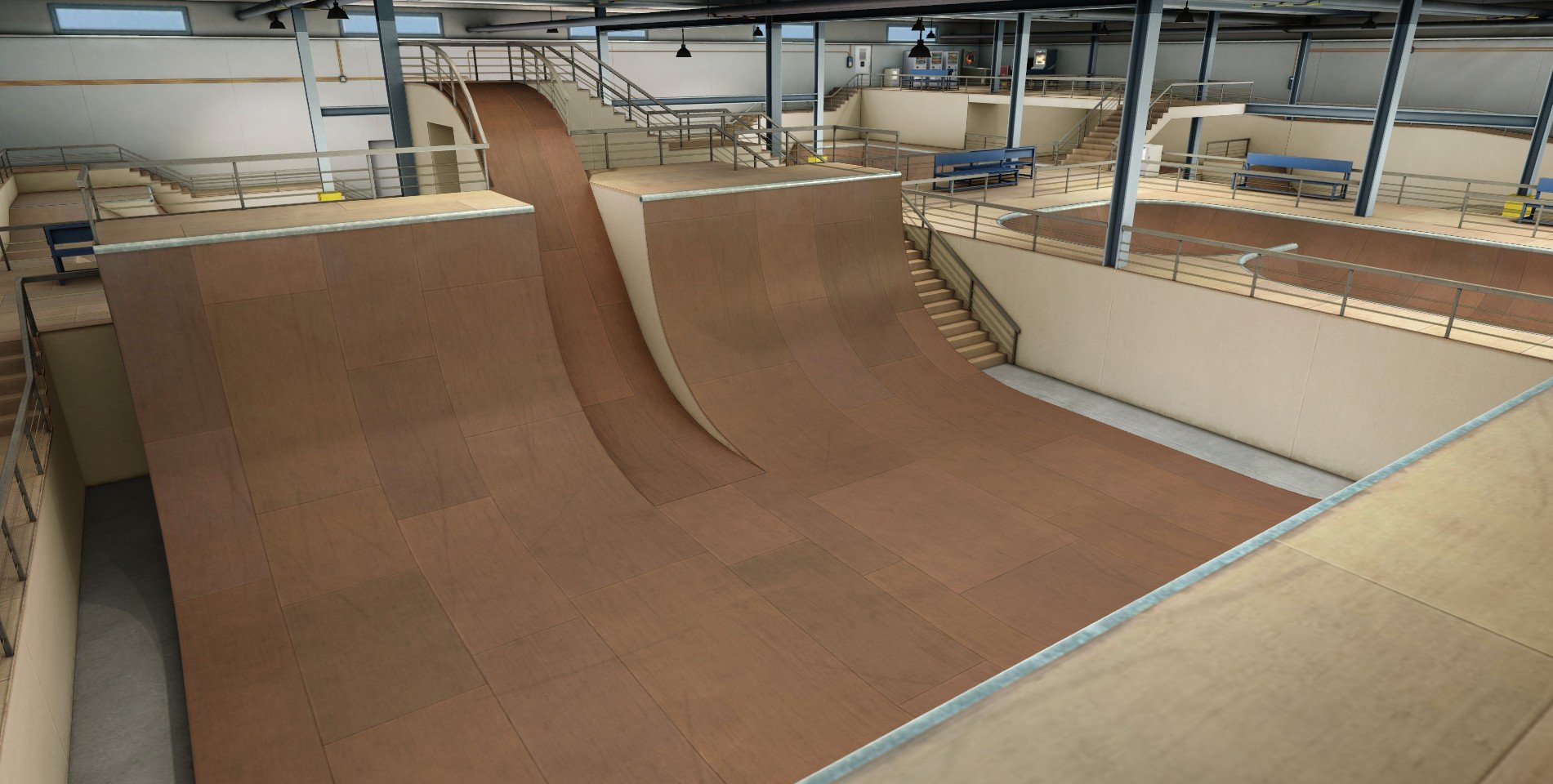 In addition to the new Factory skatepark, this update to True Skate will also include a "Realistic Mode" that adjusts the physics so that you have "a less super human ollie height" and more realistic gravity. They physics system in True Skate has always made for a fun game, but it's always been a little over the top in terms of realism. People have been asking for something like a Realistic Mode pretty much since release, so I'm very curious to see how it turns out. But, because of the changes to the physics and gravity, missions and challenges will be disabled while in Realistic Mode.
Another major addition that people have been requesting is a replay viewer, and this update will also add that into the mix. It's a simple replay viewer, as in you won't be able to view other peoples' replays or share your own just yet, but it's a first step towards that. Basically, the game will be recording everything you do so that at any time you can pause and watch whatever just happened. I've wanted a replay system in True Skate perhaps more than any other new feature, so while it sounds pretty simplistic, I'm still really excited for it and I'm sure it'll be expanded on in the future. Finally, this update adds something called a Crash Cam, which True Axis describes as "If you jump too high, you will crash." I'm not totally sure I understand what it's all about, but they say the Crash Cam will be an important part of the new Factory skatepark. Hmmmm…
True Skate's latest update is scheduled for this Thursday, but as we've seen with the last couple of updates, it might even hit before then. Also, True Axis has plans for even more future content which they'll be announcing details about in the near future.