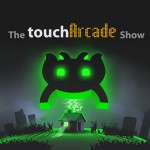 Another XXL sized Hungry Man™ podcast with extra gravy is coming your way this week, topped with loads of discussion on Flappy Bird and the sheer insanity that surrounds all three of that developer's games being glued to the top half of the top ten free downloads chart. From there, we move on to the coolest games we played this week, even dipping in on some upcoming games chat as Jared has had his greasy hands all over Bug Heroes 2. Of course we round stuff off with the news of the week, including the requisite update of what it is that Nintendo is doing.
If you've been having trouble with our podcast feed, it seems like the way to fix it is by unsubscribing and resubscribing in your podcast management app of choice.
Don't forget to shoot us emails with any questions, feedback, or anything else relevant or irrelevant to podcast@toucharcade.com. We read 'em all, even if they don't make it into the podcast.
As always, you can listen to us with the links below… And if you like what you hear, please subscribe and/or drop us a review in iTunes. Much appreciated!
iTunes Link: The TouchArcade Show
Zune Marketplace: TouchArcade.com Podcasts
RSS Feed: The TouchArcade Show
Direct Link: TouchArcadeShow-140.mp3, 85.6MB
GAMES
NEWS