Yesterday Ndemic Creations teased us with a countdown timer on their website that strongly hinted that a new version of their massively popular strategy title Plague Inc. ($0.99) was in the works. When the countdown hit zero, Plague Inc: Evolved was officially unveiled, and is a PC version of the game featuring everything from the iOS version plus some significant new features. Those features include competitive and cooperative multiplayer, a scenario creation mode, improved visuals like 3D disease models and street-level camera views so you can watch your diseases wreak havoc on the populace up close, and more. It all sounds incredibly awesome.
But, what about us iOS Plauge Inc. players? Don't worry, Ndemic hasn't forgotten about us at all. While many of Evolved's new features wouldn't be possible on iOS due to screen size/file size limitations, Ndemic's James Vaughan emphasized that it was absolutely critical that the two versions would be built in a way that they can be updated concurrently. So when something comes along that makes sense to have in both versions, like new plague types or scenarios, it'll be easy to update both games with the same new content.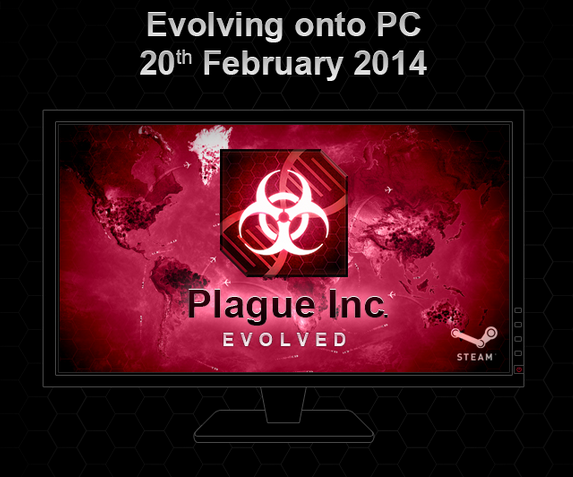 And as far as something like user-created scenarios goes, Vaughan hopes to figure out the best way to include the best of them to the mobile version, but won't really start thinking about that until Plague Inc: Evolved is launched and everything goes smoothly on that front first.
Plague Inc: Evolved is planned to hit Steam Early Access on February 20th, and an announcement about what's in store next for Plauge Inc. on mobile should be coming in the next week or so. If you want to learn more about Plague Inc: Evolved, head over to Ndemic's website.